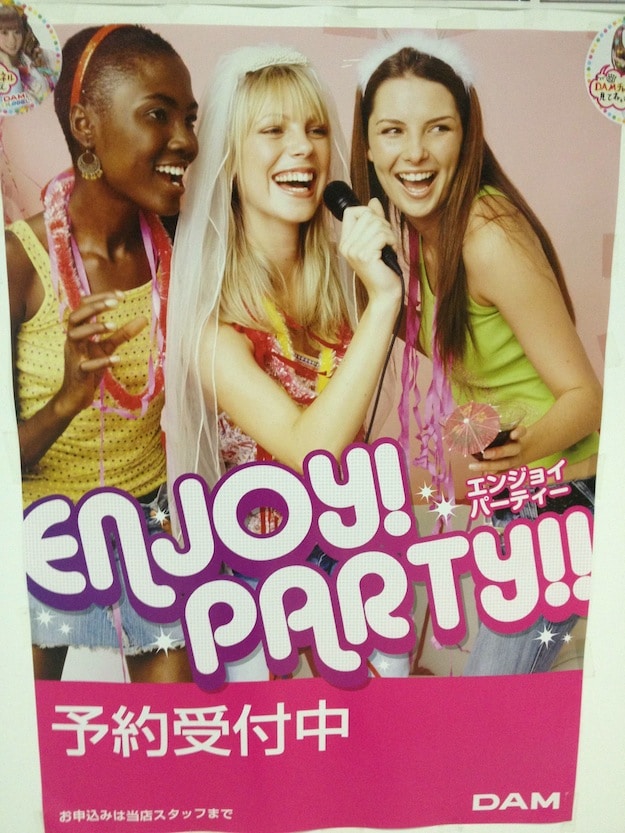 Food? No problem. Small spaces? Check, I can handle that. But still there are a few matters, after a month in Japan, that continue to surprise me.
1. Public announcements
Non-stop announcements might be expected in the trains and stations. But faceless broadcasts over loudspeaker, in parks, plazas, and buildings, announcing closings, safety rules, and I can only guess what else, are just creepy.
On buses and trams, there is often a driver announcing the next stop at the same time a recorded message is announcing the next stop. Simultaneously, a scrolling announcement is floating by, and there might be some background music to keep things cheery. Not more than a few seconds can pass in Japan cities without an announcement, a very polite announcement.
2. Carnival music announcing train and tram stops.
It's so damn happy. My life has, in fact, become a merry-go-round.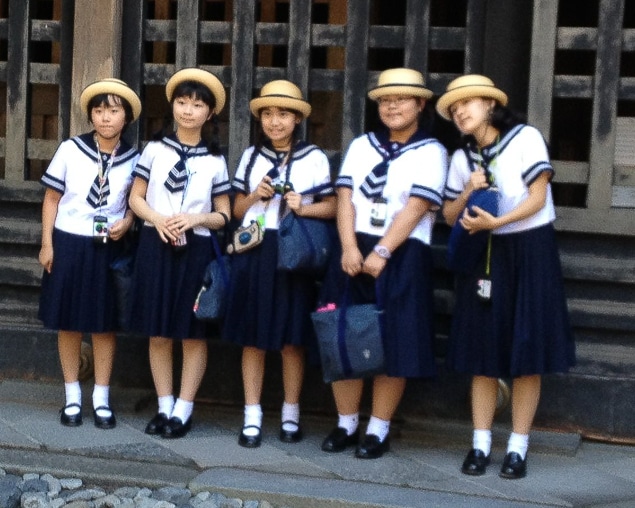 3. It's a man's world, and a uniform world.
The hotels, the morning coffee shops, the trains, the sidewalks, are filled with 'salary men.' All in the same white shirts, dark pants. Working women wear uniform dark skirts with a smart little jacket over a white blouse (with a feminine cut) and perhaps a scarf for flair. School kids are in uniforms. My favorite are the sailor outfits for girls. Huge classes of boys and girls in bright yellow hats swarm around the important sites in Nara, and into the souvenir shops later.
Speaking of uniform, when's the last time you visited a country and saw no minority class? [Thanks to Lu Lippold for adding the comment below on this matter, and sharing this link on racism in Japan.] Japanese people work in Japanese hotels, and Japanese tour groups are just as common in Japan as overseas, led by someone with an umbrella poking up in the air.
4. Shouted greetings upon entering restaurants
Don't try to blend in when you are entering or leaving a restaurant. Customarily, the staff shouts out their welcome. It drifts from the front of the house to the kitchen and back. Same goes for the thanks and bye-bye.
5. No tipping
OK, maybe I could get used to this. But there have been a couple times when I just wanted to hand over some money for services rendered, especially the time our sweet ryokan proprietor drove us to the train station. We had so few words to communicate with each other.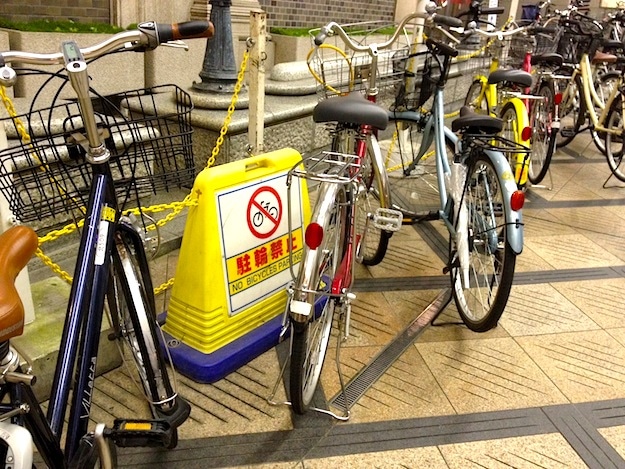 6. Bikes on sidewalks
I thought if I had an accident here, it would be from getting run over by a bicycle. But it's not too late; I might still have a pedestrian-bicycle face-off. Aside or a leg off, I say!
7. Smart Toilets
They're busy while you're busy. Heated seats, automatic bidet and butt-washer with adjustable pressure and direction, built-in hand faucets, bells, whistles….  In some public toilets where the fancy models aren't provided, women are treated to flushing sound effect buttons. Maybe that's why there is usually no wait.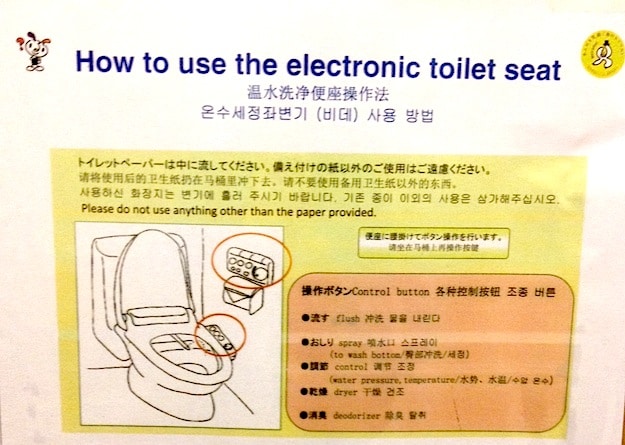 I'll probably never get used to the fact that I can't launch into conversation with someone, because of our language barrier. But happily, Japanese carry on as if I understand. Sometimes I do.