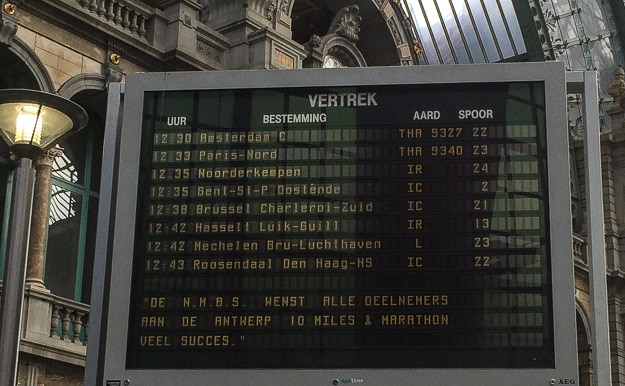 When Tom and I start talking about the future, like next month or even next week, we ask ourselves, "Where will we be? What do we want to do?" And then we get distracted, thinking about dinner.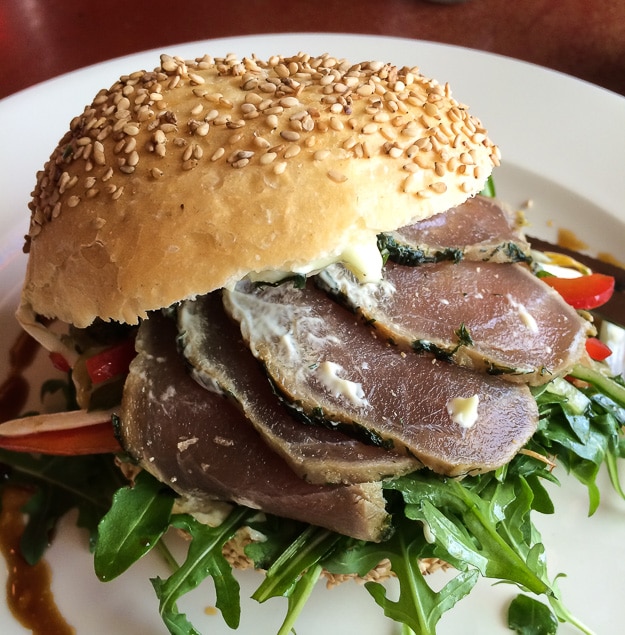 Up until March, we didn't know where we'd go next. We'd been in Iowa for an indeterminate time with Tom's mother. Her health was improving quickly, so we started to toss around ideas about our next destination. We would have three months.
I thought we might return to South America to visit Brazil, met up with a family friend, hike in Patagonia, and take in an early game or two of the World Cup. Tom, as usual, was literally all over the map. Then one day he said, "Let's go to Belgium, then the Scandinavian countries, and then the Baltic countries." This wasn't totally out of the blue: we'd talked quite a bit about visiting Belgium for the 100 year anniversary of World War I, and I'd reiterated many times my interest in visiting Sweden. So instead of suggesting an alternative, or waiting for Tom's whim to pass, this time I said, "Sure."
We booked round-trip air knowing that we'd want to be back in the States for a couple wild and crazy family functions in the summer. And we booked our first three nights in Brussels. Planning done. I'm not exaggerating. That was the entirety of our preparation for the next few months: just deciding what continent and countries.  This level of planning has turned into standard practice for us.
As you can imagine, that leaves a lot of decision-making and travel by the seat of our pants. But there are many advantages of going off half-cocked. Here are some of them:
1. We can rely on friends' advice. It's wise to remember all good ideas don't come to you as you are trip-planning. Once we knew which countries we planned to visit, and posted that information on Facebook, we received dozens of suggestions, and we are still receiving more. Friends in Minnesota have experience in Norway and Sweden. A couple friends have family history in Lithuania. They are suggesting specific sites and towns that we'd skip past in a guide book.
2. We can detour to visit friends, or change direction to hit (or avoid) a special event. For example, we'll see friends we made along the Camino de Santiago in the Netherlands; a Spanish friend we met in Mexico is in Amsterdam; and we'll overlap by a day with a Korean friend we met in Turkey. Yes, we definitely alter our schedule to meet up with friends. (And they will give us even more recommendations!)
3. We get to use our personal inspiration rather than a guide book.
This trip, that means we'll get to Skane, Sweden, where my grandfather was born. We heard via Visit Belgium that the country would be offering special exhibitions around the 100 anniversary of World War I.  So while we were in Belgium, we'd definitely visit the American Cemetery at Ardennes (near Liege, Belgium) where my mother's brother, a pilot in WWII, is buried. It meant we'd visit Bastogne where Tom's father fought in the Battle of the Bulge. Maybe the cemetery tour isn't for everyone, but it was timely for us.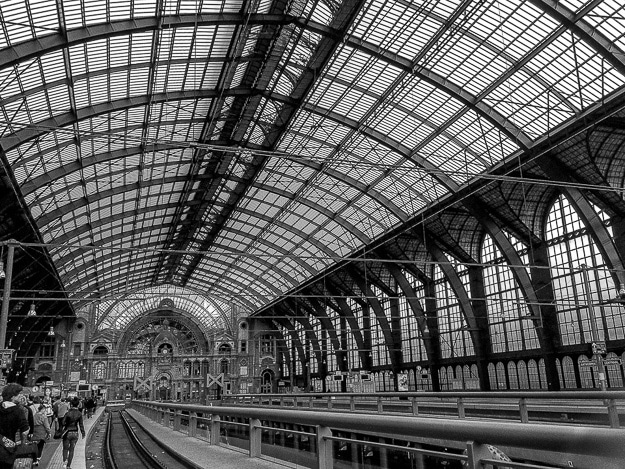 4. We make decisions based on our interests, not on logic, necessarily.  Antwerp, which we might have otherwise skipped, has a printing press museum, The Plantin-Moretus which is also a UNESCO World Heritage Site. (It offers a remarkable demonstration of the process and effects of printing presses in the 16th and 17th Centuries).  We're quick to grab calendars to see what music or performances we might catch, and regularly adjust our travel to catch a concert or play. If you could adjust your plans to take in a Vermeer collection, wouldn't you?
5. Recommendations don't suddenly stop when your travel begins. We ask for recommendations from strangers and friendly faces along the way (hotel keepers, waiters, fellow travelers), and then take their advice. (There's a novel idea!) We made a point to spend some time in Ghent, for example, because several people suggested we'd like it. We did.
6. We can change whatever plans we do make. Weather is lousy? Come back later. Need a day off from walking or sightseeing? Hole up a while longer. We stayed longer in Brussels because we needed more sleep. We'll stay longer in Amsterdam to get some laundry done. We side-tracked to Mons, Belgium, to see the bell towers and spires, and near there to check out old elevator lifts on the canals. We book longer stays when we know we can do day trips from a single location–and then decide later about where those will take us. It's helpful to book hotels directly or with sites that allow for changes (like booking.com or hotels.com). We underestimate our time in a new city; it's easier to stay longer than cancel reservations.
7. Surprise! There's no room at the inn. Surprises (and poor map reading) can take you to places you'd never expect to visit. We found it was nearly impossible to book hotel rooms in major cities on holiday weekends in Japan. So we went somewhere else, a lovely remote ski area in the off season. Best guesthouse of the trip.
If you're afraid of wasting your time without a plan, consider these tips to avoid wandering around aimlessly.
a. Ask at tourism office which streets to find restaurants the locals frequent.
b. Find out how often trains (or buses) depart for the next destination. Usually, you have more flexibility than you think, which cuts down on stress.
c. If you plan to stay long term in a city, get a hotel for the first 4-5 days, and then you'll be able to select a desirable neighborhood for an apartment rental. Online, everything sounds so central and similar.
d. Check out the flyers in coffee shops, and the bulletin board at the local library. Libraries usually have great displays on local culture. Read a local author, and find local references. (Bonus, the best coffee shops and a good bar are usually within shouting distance of the library.)
Of course, just as I was writing this, we realized we needed to book some rooms in advance, that Amsterdam was expensive and Copenhagen even more so, that we didn't know the best way to get to and from Norway and Sweden, or even if we wanted to visit Baltic Countries or Scandinavian countries first. Will we rent a car? What's cheaper, flying or trains? After spending the better part of one day just confirming our lodging in Amsterdam (and in the process almost changing our minds) we finally broke down and bought guide books for Scandinavian and Baltic countries.
I'll concede there are times when it's better a plan ahead. Airbnb is way easier to manage if you allow time to communicate with the owner. The process involves querying various owners, and awaiting their replies. (The same goes for Housetrip, VRBO, and other rental properties.) I figure the last minute savings of our approach are probably a wash with the occasional surcharges.
We just aren't that good at setting plans down and following them. Too many options are calling to us. Did I mention we had a thought yesterday to hop down to Spain for Feria de Abril? Malta would be nice this time of year.