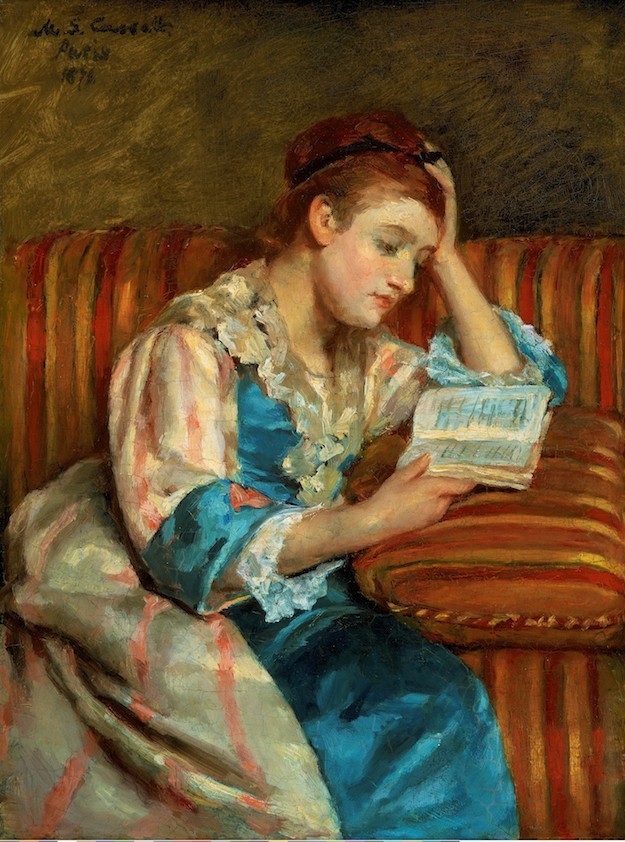 There really is fine art in Vegas, baby, and at least one museum is attracting a steady stream of visitors to its specially curated exhibitions. Currently showing at Bellagio Gallery of Fine Art (BGFA) is "Painting Women," a display of 34 pieces arranged by Bellagio's director Tarissa Tiberti in partnership with the Museum of Fine Arts in Boston. "Painting Women" represents work from the last of the 18th Century to the mid 20th Century, mostly by American women.  A few French artists and a couple works by men connected with these artists are included.
When I got to Las Vegas, I had just finished reading the historic novel about Mary Cassatt and Edgar Degas and their contemporaries (I Always Loved You
, by Robin Oliveira). "Painting Women" includes one small lovely piece by Cassatt, and another by her friend and fellow character in Paris, Berthe Morisot. I knew nothing about Morisot before reading the novel (she was married to Edouard Manet's brother, Eugene, but modeled for and remained involved with Edouard). It was a treat to see that Morisot painted as I expected. Her free-spirited still life is shimmering and loose, and feels impetuous in relation to Cassatt's careful composition.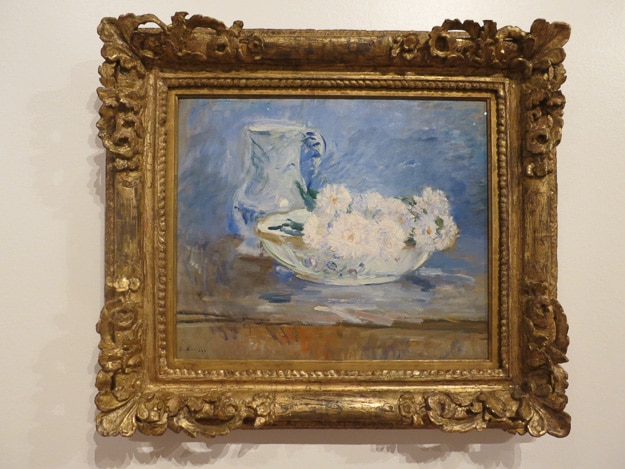 I considered writing a round-up of other fine arts venues in Las Vegas but quickly eliminated many galleries to remain focused on the curated exhibit experience. There's plenty more to see if you want to include one-man galleries (Richard McDonald's Cirque du Soleil-inspired bronze figures), sales-driven galleries (The Martin Lawrence Gallery), pop culture exhibits (The Neon Museum) or other attractions that double as exhibitions (Bodies: The Exhibition; Titanic: The Artifact Exhibition; and of course Madame Tussaud's). The Las Vegas Art Museum closed in 2009, and the South Nevada Museum of Fine Art appears to be hanging on, barely. As I did, you can find these galleries and many more with up-to-date events calendars at Vegas.com.
The other fine art venue in Las Vegas worth visiting is UNLV's Barrick Museum. In addition to its revolving exhibits, the Barrick has been charged with storing and exhibiting the remaining LVMA's collection, including many Nevada artists. While I was there, the Barrick was exhibiting "Art for Art's Sake," selections from the Frederick R. Weisman Art Foundation, from my hometown University of Minnesota campus.
The Bellagio Gallery of Fine Art, managed by MGM Resorts, has been under Tiberti's direction since 2008. In addition to coordinating shows for the 2,000 square foot gallery, Tiberti curates the MGM Resorts International Fine Art Collection. That collection resides here and there, in corporate offices, hotel lobbies, but also in the public art at Vegas' CityCenter. There, in and around Aria, Vdara, Mandarin Oriental, and other properties, are commissioned works of all sizes and shapes. You can go on a treasure hunt, if you like, with their list of works in hand. (Download a PDF here.) Or just stumble along like the rest of us.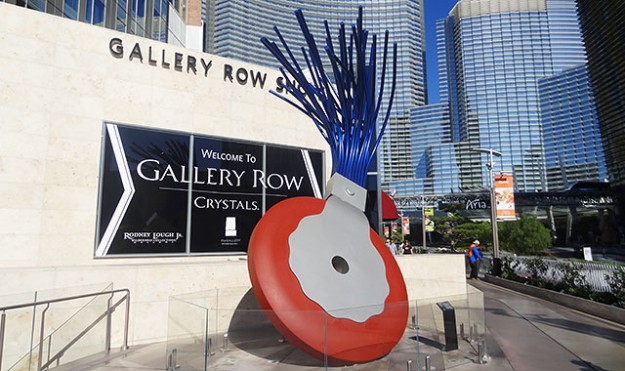 But for a cohesive grouping of art, an exhibition with a story, Bellagio delivers. Artists represented in "Painting Women" were pioneers. A brief audio tour (included with admission of $16) places the work in context, whether classical or contemporary. Painting was more than leisure activity for these women. They focused on their art, and were tenacious about exhibiting and selling. These were among the first women to obtain commissions, and they extended their influence by teaching, forming art groups, and supporting each other. No matter the era, they challenged artistic norms. This exhibit goes beyond the classic portrait of the show's poster. It includes three moving works by Georgia O'Keeffe ("Red Tree, Yellow Sky;" "Ends of Barns"), a haunting self-portrait by Ellen Day Hale, and a couple of exquisite works by Gretchen Woodman Rogers. "The Vine" by Doris Lee (c. 1950) and "Nocturne" by Fannie Louise Hillsmith (1954) display the most contemporary style.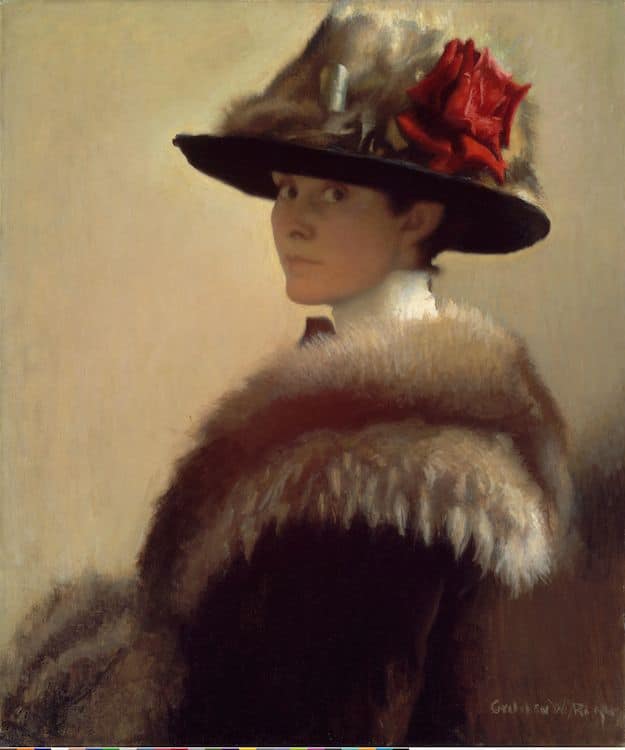 Next visit (no one leaves Las Vegas without a plan for their return, right?) I'll be checking out the local performing arts venues. The Smith Center for the Performing Arts was dark the week I was there, but presents dance, jazz, and Broadway series, among other notable concert events. We'll await the opening of the Cultural Corridor Theatre Center, for local dance and theater companies, in 2015, along with the resurrection of the popular Rosemary's restaurant.
The face of Vegas will always be the strip, the neon, the jangling slots and the long-legged girls donned in nothing but feathers. But there's nothing wrong with spending some of your time and money on the enduring fine arts. After all, making art might be the second oldest profession in Las Vegas.