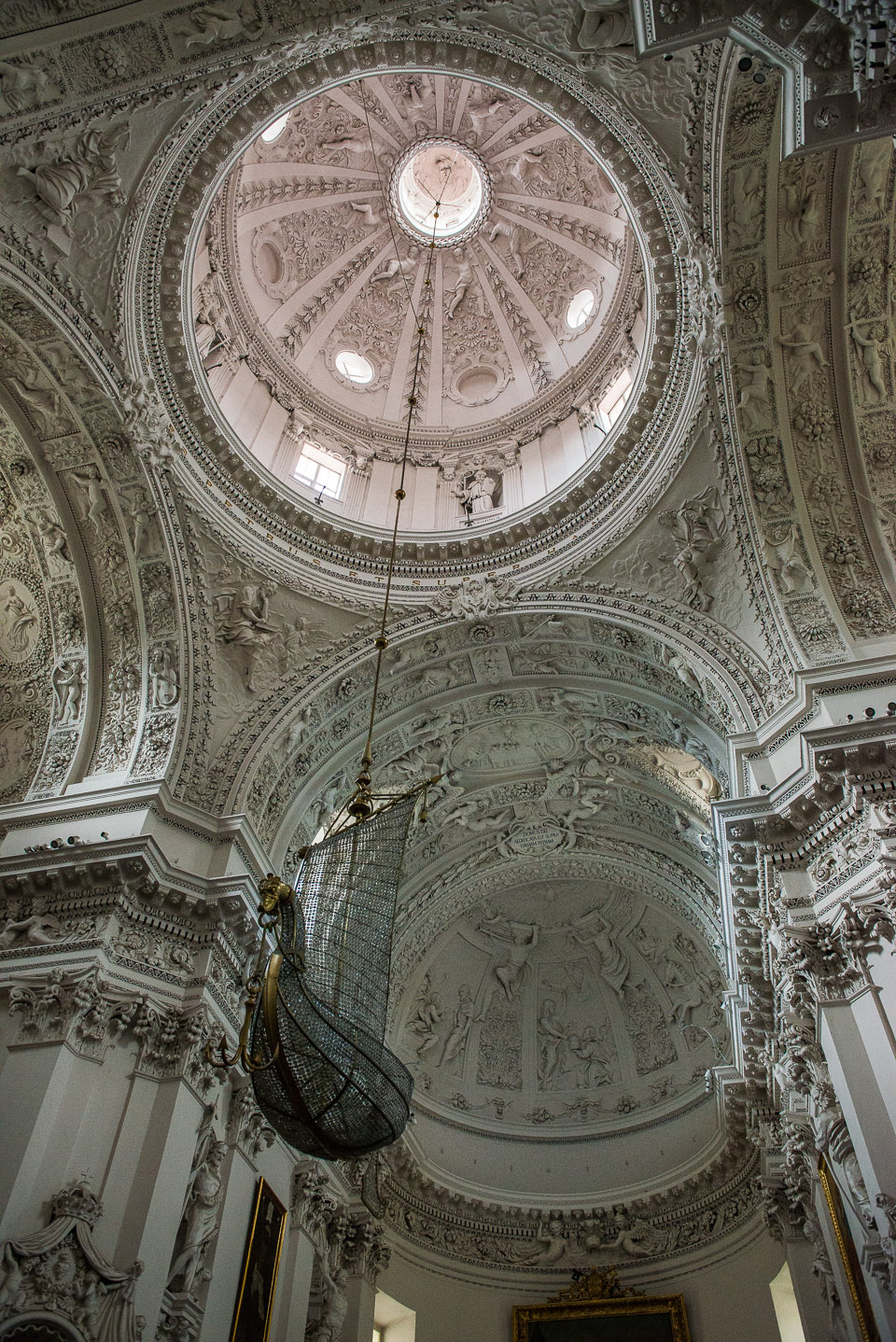 We were warned that when we came to Vilnius, Lithuania that we should be prepared for Baroque overload. Well this is it. Saints Peter and Paul are, of course, probably the most important saints in the Roman Catholic Church. And the Saints Peter and Paul church's surfeit of decoration certainly gives them their due.
We had a three hour walking tour of Vilnius, thanks to the marvelous Ele Pranaityte, and three hours is nowhere near enough. For example, we didn't get out of the center of the Old Town, and that means we didn't see Saints Peter and Paul. However, Ele made us promise that we'd make the half hour trek (or five-minute bus ride) to the site. I think her exact words were, "If you don't go see Saints Peter and Paul Church, I will hunt you down."
So, Ele won't have to hunt us down. And I'm glad for that, because if the evidence of her learning and preparation as demonstrated on the tour are any indication, we'd be dead ducks. If you come to Vilnius, you should definitely hire her for an introductory tour. You can reach her via email at elepranaityte yahoo.com.
Here's what Saints Peter and Paul looks like from the outside, which doesn't give much of a clue to the baroque riot going on inside.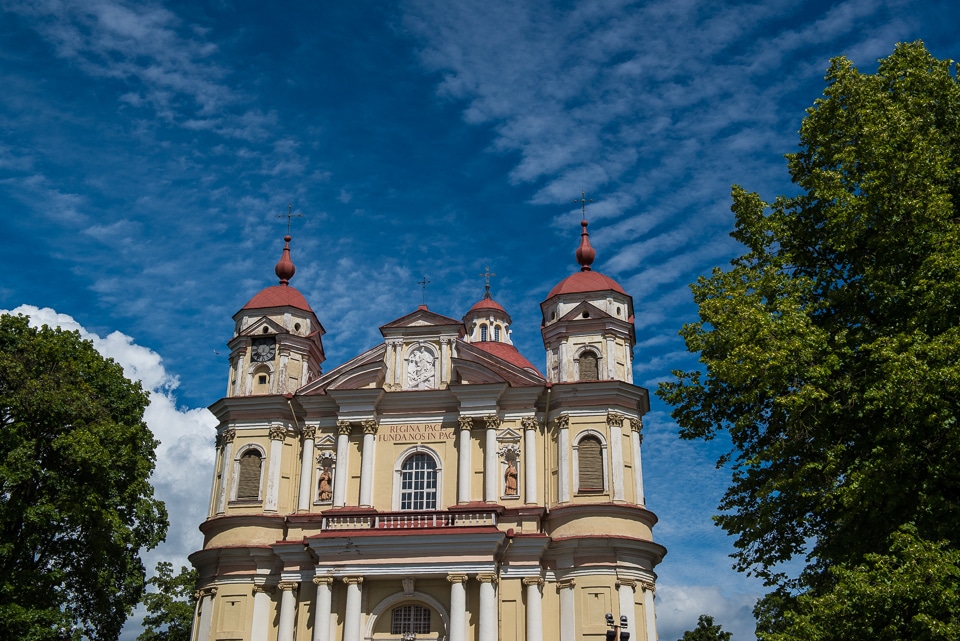 This was the usual problem in a church, not enough light, and knowing that we were going on a two hour hike, I didn't bring the tripod. So, I had to crank the ISO up to 3200 to get enough shutter speed to hand hold. I was especially careful to also get enough depth of field to keep the hanging boat and the ceiling in focus, so ended up with an exposure of 1/200 at f/4.0 with a focal length of 26mm. So focus problem solved. The grain problem is solved by just reducing noise in Lightroom. I did some dodging and burning to even out exposure on some parts, and upped the contrast and vibrance to make the detail of the intricate decoration pop out just bit more.
For more info about the equipment and software I use, see this page.
You can buy prints of my photos on my Smugmug page.