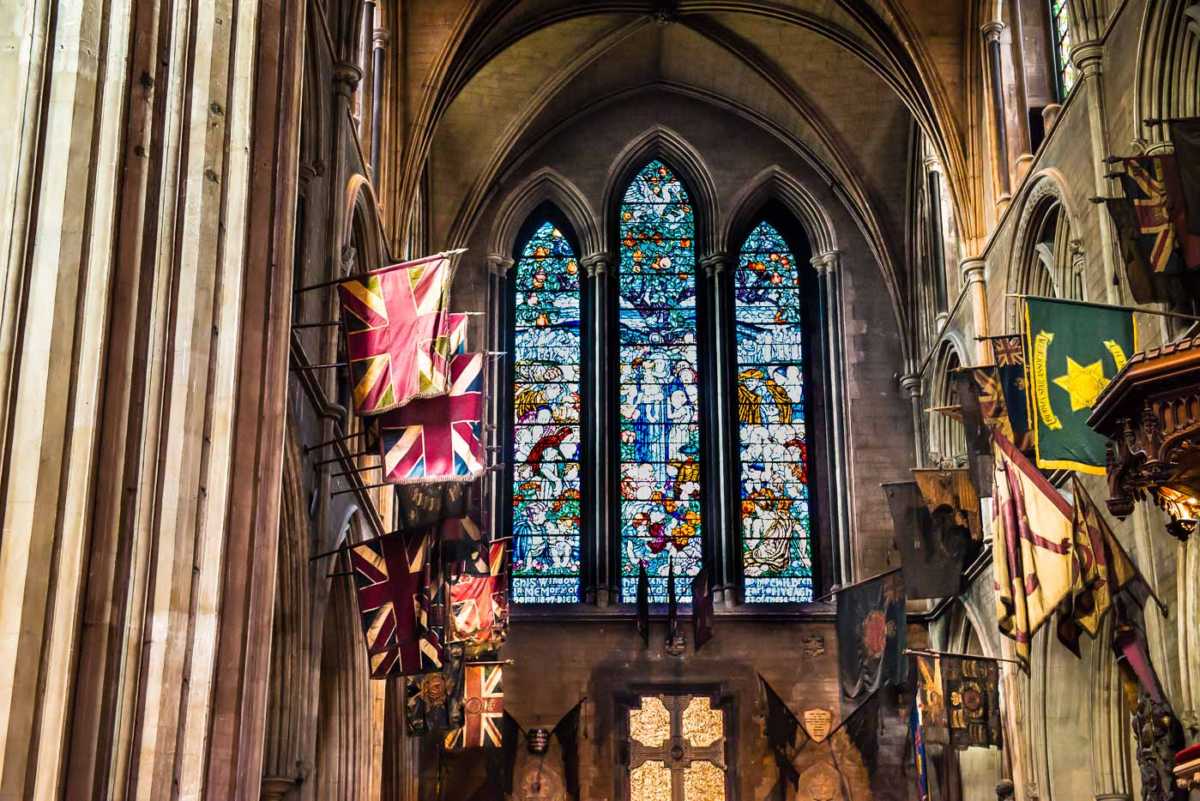 As the line of Union Jacks in the transept of Dublin's Saint Patrick's Cathedral suggests, this Saint Patrick's is not a Catholic church. It's the cathedral of the Church of Ireland, which is what the Irish call the church of the pre-republic English loyalists. In the south, at least, the Protestants and the Catholics now seem to peacefully coexist. However, Saint Patrick's is chock full of statues of Loyalist lords and other reminders of the time when the Irish and English were mortal enemies, and the church was a place to take note of differences rather than commonalities.
You can help yourself get ready for your own travels by reading our Get Started Planning Your Trip Now page.
We love traveling–with the right gear. We've gathered a lot of the stuff we use to make travel more pleasant and efficient all on one page. Shop our Travel Past 50 Amazon page to find our favorite gear. If you purchase something from the store, Travel Past 50, as an Amazon affiliate, may receive a small commission at no extra charge to you. Thanks.
We never leave home without our travel insurance. Nor should you. Search for the travel insurance from Allianz that best meets your needs, whether it be an annual plan or a single trip.
Note: This post and other posts on TravelPast50.com may contain paid or affiliate advertising links.