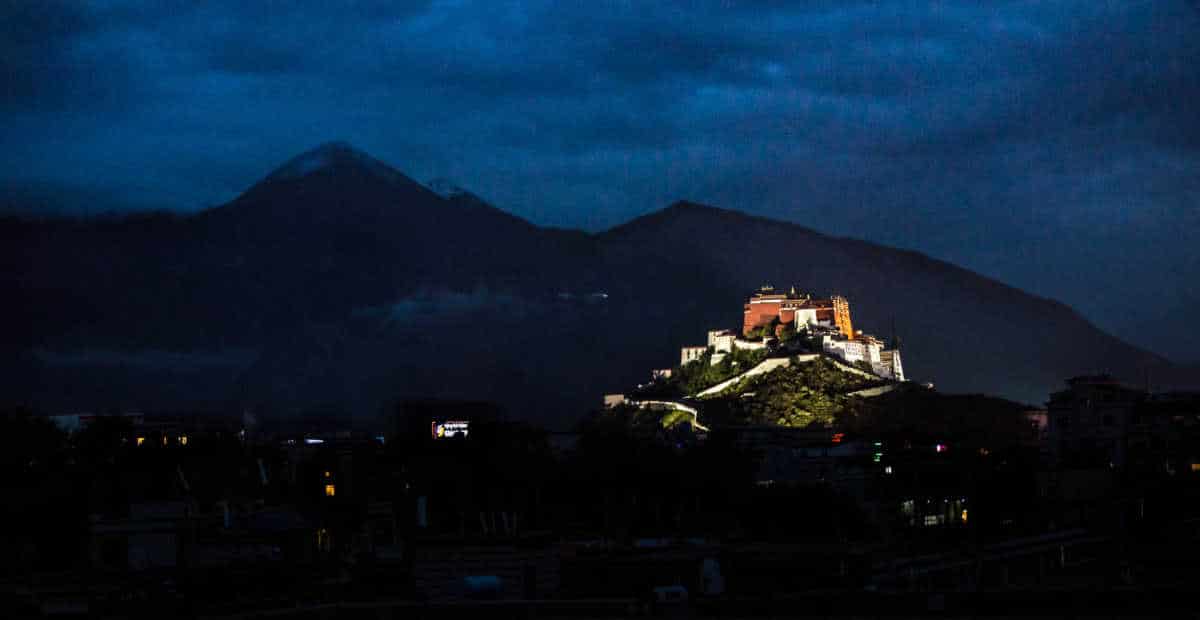 The Potala Palace is the erstwhile home of the Dali Lama and the holy of holies of Tibetan Buddhism. We got a lot of shots of the outside of the palace, but unfortunately, no photography was allowed inside. You'll have to get to Tibet yourself, and climb the 700 steps into the palace to see the fantastic interior.
Be warned that Lhasa is at 12,000 feet (3,656 meters) to start with, and your stairmaster session will take you close to 13,000 (3960 meters.) For those who are in less than good condition, that's a haul. Only about a third of our tour group even attempted it.
Talk to your doctor about altitude pills before you go to Tibet. You'll be glad you did. Especially if you make the climb. It's worth it.
Until then, content yourself with this, and imagine the romance of a fall evening in the Himalayas.
Get all our travel tips delivered to your inbox
Subscribe to our email newsletter