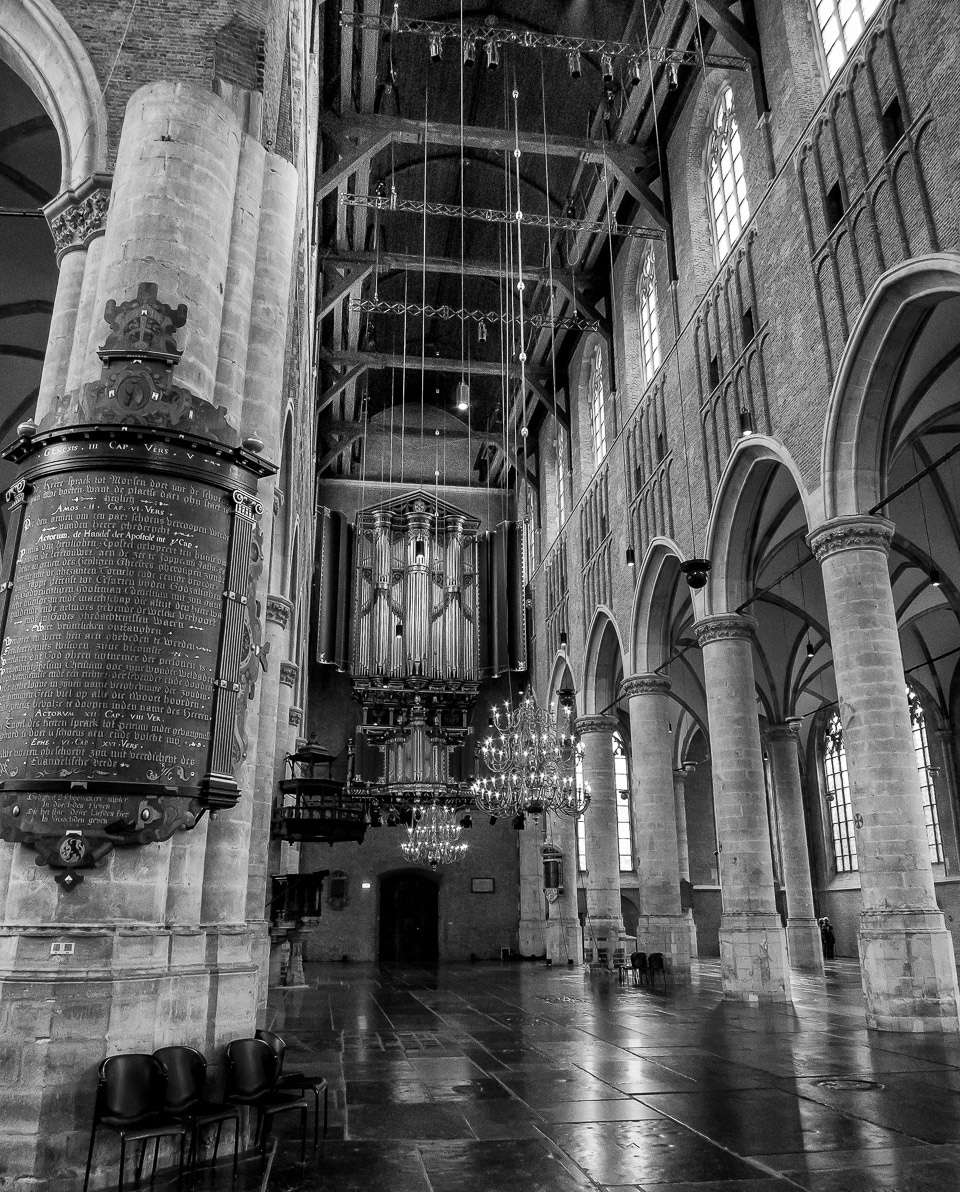 The Pieterskirk (St. Peter's Church) in Leiden has an intimate connection to the history of the United States. The Pilgrims, who eventually ended up in Massachusetts, first left England for Leiden, where they stayed for several years before deciding to leave for America. One of their leaders, John Robinson, is buried in the church.
The church started out its life as a Catholic church, and housed many artistic treasures and stained glass windows. Most of these were destroyed by the Iconoclastic Fury of Calvinist "reformers" during the Reformation. Luckily, some pieces, including the Lucas Van Leyden altarpiece, were preserved and are now on display in the Museum De Lakenhal in Leiden.
I thought black and white was the way to go to show the lovely architecture, yet emphasize that all the orignal colorful decoration had been removed. Shot with the Canon S110, ISO 800, 1/40 sec at f/4.0. Just used the brush tool to lighten the ceiling about one stop to preserve some detail, then imported the image into Silver Efex Pro II, where I increased the exposure of the whole shot about 1/10 of a stop.
For more info about the equipment and software I use, see this page.
You can buy prints of my photos on my Smugmug page.