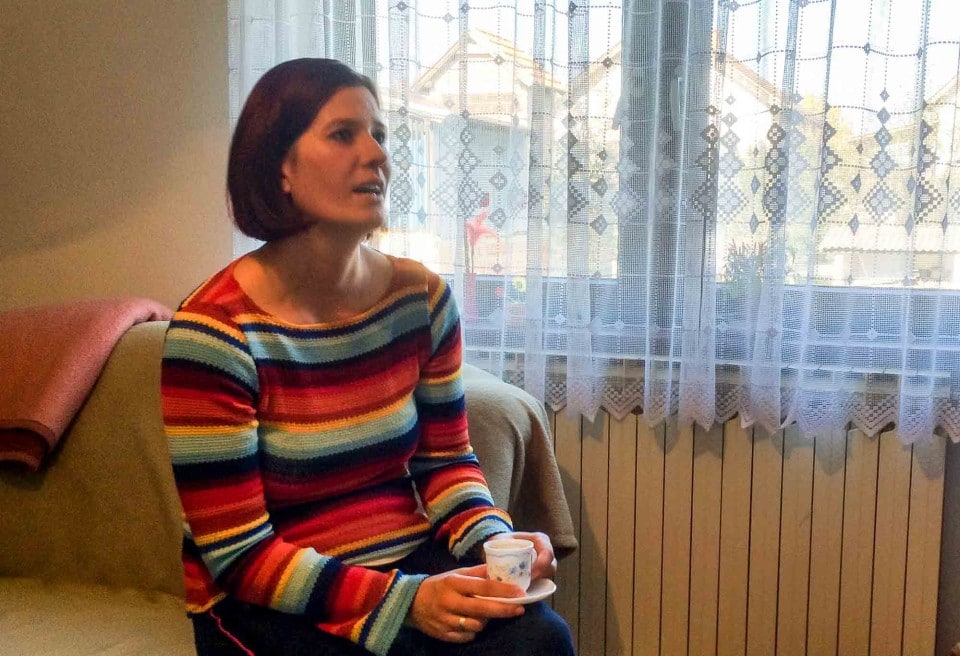 Instead of visiting the popular Croatian coast area as we'd planned (or, more precisely, casually envisioned), we spent a day on the opposite side of the country. The east of Croatia reaches the Danube River and features broad flat plains of agricultural land.
We arrived in this part of the world via Viking River Cruise's "Passage to Eastern Europe." Viking, to its credit, provides well-considered tours off the boat, and in Croatia, that included a home visit near the town of Osijek. Osijek is about as far from the Adriatic coastal parks and scenery of Croatia as you can get, and we felt lucky to be among its visitors.
Our boat was docked in Vukovar, south of Budapest, Hungary, where the Danube doubles as the border between Croatia and Serbia. Our bus ride out of Vukovar gave us a crash course in the lay of the land, and the hardships of its residents.
Ninety percent of Vukovar was destroyed in the war of 1991 when Croatia fought for independence at the break-up of Yugoslavia. News images you might recall of the Serbs battling against Croatian independence were probably filmed here.
About 35 kilometers (22 miles) into the farming area outside of Vukovar is Osijek, and six kilometers (4 miles) further is where we met Nada. Hers was one of four homes that had arranged to host small groups from the Viking cruise, and where Nada lives with her husband. In exchange for room and board, they care for the owner and her B&B business in the same home. The owner, whom we didn't meet, is an invalid at age 64. From war injuries she is missing a leg and arm, she's suffered a heart attack, and is battling lupus and diabetes.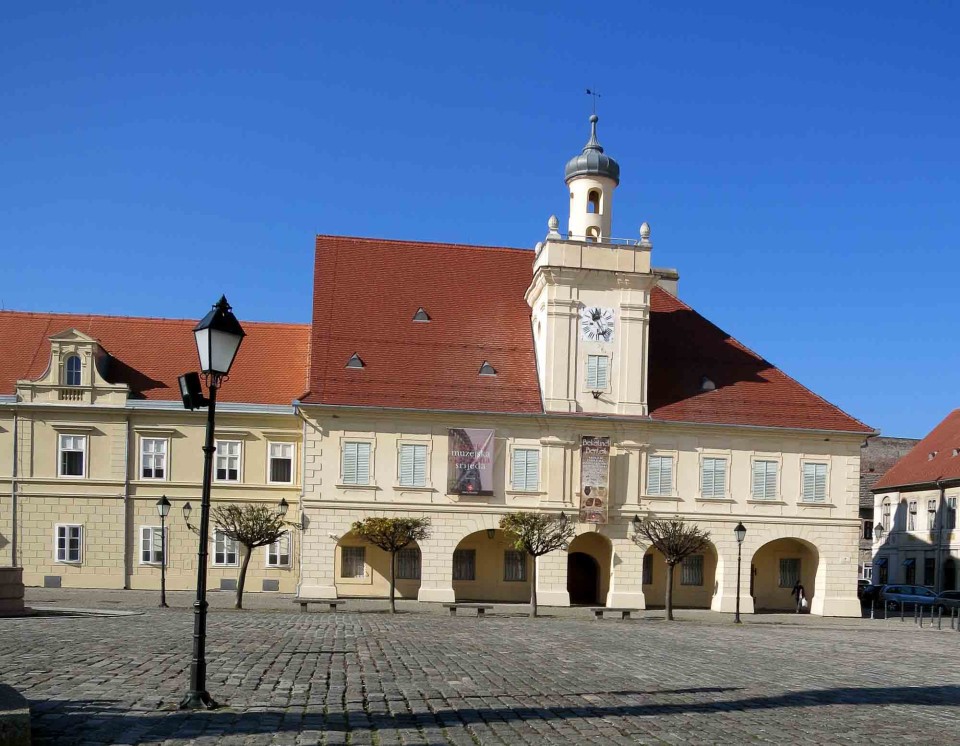 As is customary in these parts, Nada offered us homemade pastries, coffee, and homemade brandy. Before she opened up her story, we learned that this was her birthday, that she'd married in January, and that she is now three months pregnant. So there were toasts.
Nada was eleven years old in 1991, when the war found her living with her mother, sister, and 3-year-old niece. They were joined by about 90 others seeking shelter from the fighting. All lived together in the basement of a building next to the hospital, where her mother worked in the hospital lab.
Nada's father and three others were killed one day when they left the basement in order to get water for those in the basement. The shelling started up while they were outside.
Nada remembers sometimes soldiers would come down to the basement, point to several individuals, and ask them to step outside. Most didn't return. She recalls that her Shepard dog would bark or growl at the soldiers. Eventually it was just her family left, just the four of them. Her mother would still run out to work in the lab. Finally, someone came to ask, who is there?  Is anyone there? Nada's mother wanted to remain silent so they wouldn't be found. But the dog wasn't barking, and Nada urged her mother to trust these people.
It turned out they were a friendly force. The family was taken from the basement and helped to another sister's home in Serbia. After a month or so there, they ended up with a grandmother in Bosnia. There Nada lived until she was an adult. She met her husband-to-be in Bosnia, and clarified for us that he is a Christian Bosnian.
Now Nada's husband is unemployed with little hope of getting work. He worked for a time in Qatar, so they became engaged via a long-distance proposal. Although they are together now, he will not be allowed to work in Croatia until he's lived there for five years. They are understandably grateful for their current living arrangements.
Croatia is number three in unemployment in the EU, after Greece and Spain. Smaller villages are dying off as the young move to cities or out of the country. National pride, meanwhile, is wrapped up in the churches, music, and tourism. We were reminded that prices and the cost of living in this Eastern area are about half of those in Dubrovnik and along the touristic coast.
In the town of Osijek, we were treated to a piano and voice recital by Martina, a teen-aged resident.  Listen to an excerpt here, while you consider visiting this area.
Tourists might consider the bike trail that runs from Osijek all the way to the Black Sea. If you stay in the area, be sure to say hello to Nada. Here's the B&B info, via booking.com:
Bed & Breakfast Čingi-Lingi
Tina Ujevica 17
31327 Bilje (6 km from Osijek), Croatia
cingi.lingi@gmail.com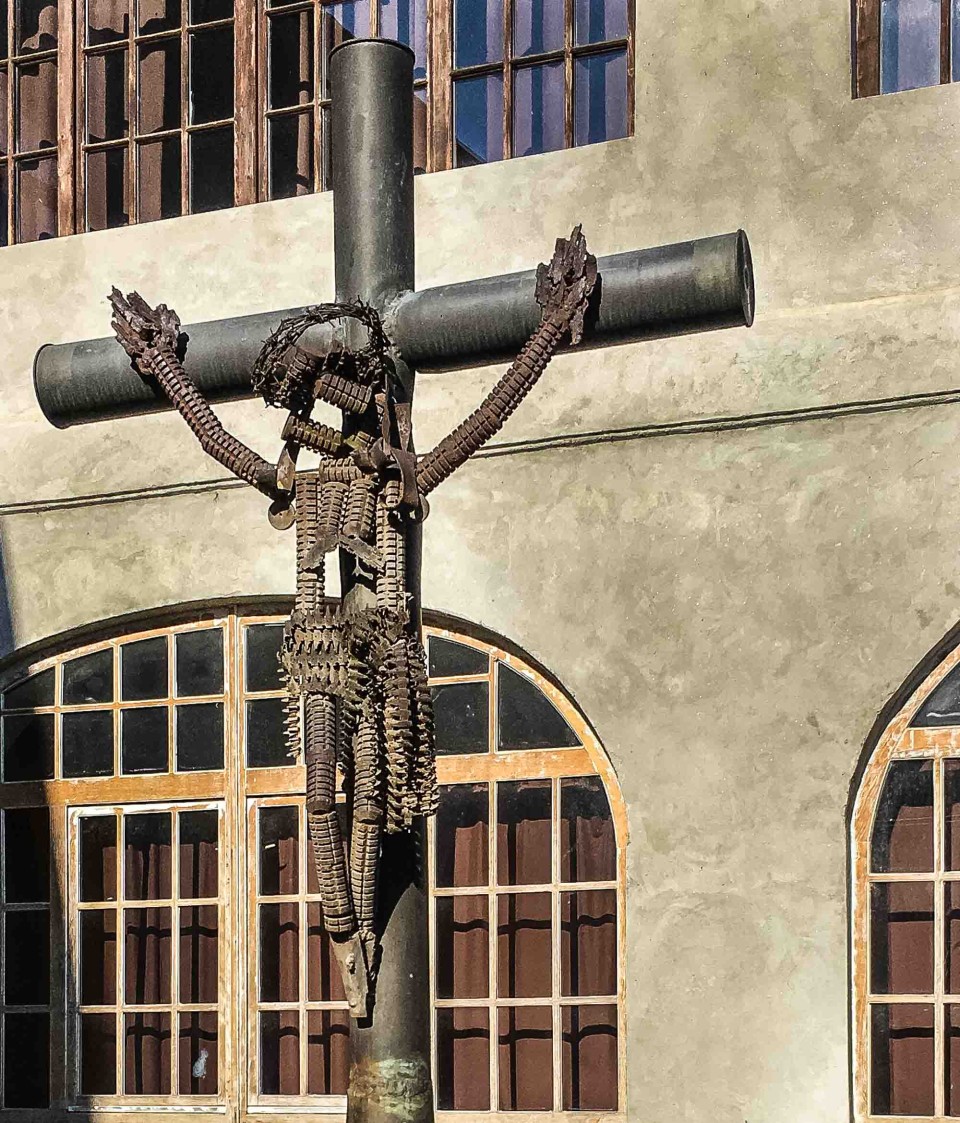 You can help yourself get ready for your own travels by reading our Get Started Planning Your Trip Now page.
We love traveling–with the right gear. We've gathered a lot of the stuff we use to make travel more pleasant and efficient all on one page. Shop our Travel Past 50 Amazon page to find our favorite gear. If you purchase something from the store, Travel Past 50, as an Amazon affiliate, may receive a small commission at no extra charge to you. Thanks.
We never leave home without our travel insurance. Nor should you. Search for the travel insurance from Allianz that best meets your needs, whether it be an annual plan or a single trip.
Note: This post and other posts on TravelPast50.com may contain paid or affiliate advertising links.