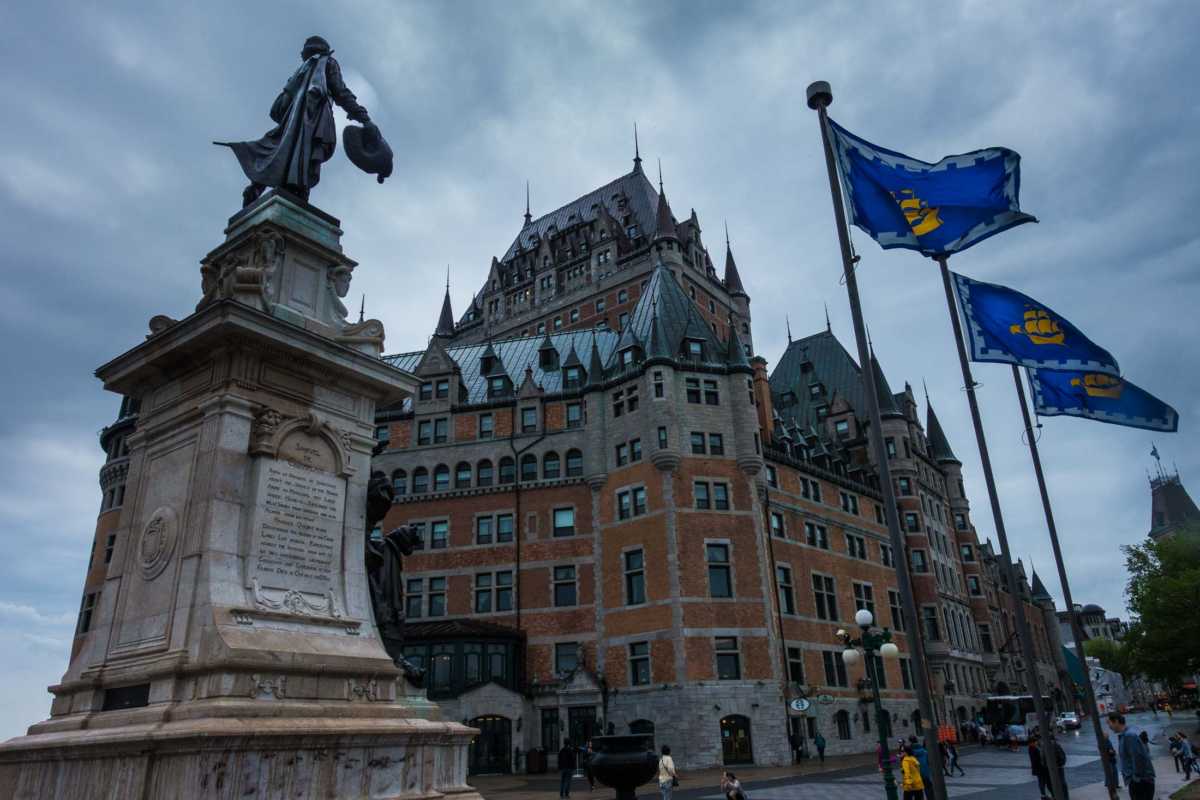 The Chateau Frontenac, a huge building at the summit of the old city of Quebec dominates the skyline of Old Quebec. It was built a luxury hotel by the Canadian Pacific Railway at the end of the 19th Century. It's now the Fairmont Hotel, and certainly continues the tradition of luxury established a century earlier.
The Château Frontenac was named after Louis de Buade, Count of Frontenac, who was governor of the colony of New France in the late 17th Century. The Château was built near the historic Citadelle, which Frontenac had begun during his tenure as governor.
The statue in front is of Samuel de Champlain, the French explorer and founder of Quebec.
Get all our travel tips delivered to your inbox
Subscribe to our email newsletter