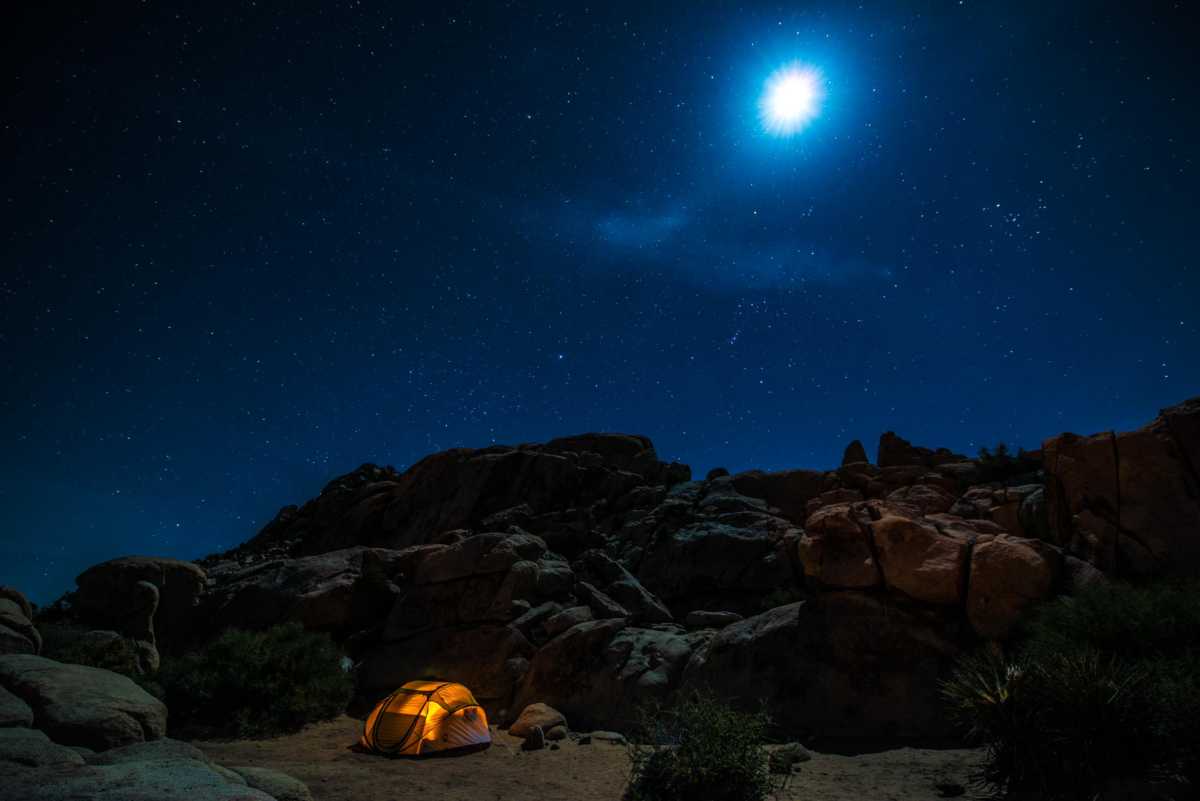 I was thinking about setting up to make just this shot when I noticed that my fellow camper Josh (or was it Michael?) had already put a lantern in his tent and set up his tripod. So, since he already had the best spot, and the constellation Orion is my favorite, I just hitched a shot, so to speak.
I did contribute a bit to the process, however, because I knew that starlight is a certain color temperature–3700K or so, so we were able to manually set that in camera and get it right.
I made several exposures, both with my 24-70 lens as wide as it would go. But if I wanted to get the moon in the shot, I had to go wider, and so got out the 14-24, and the moon shot was the result.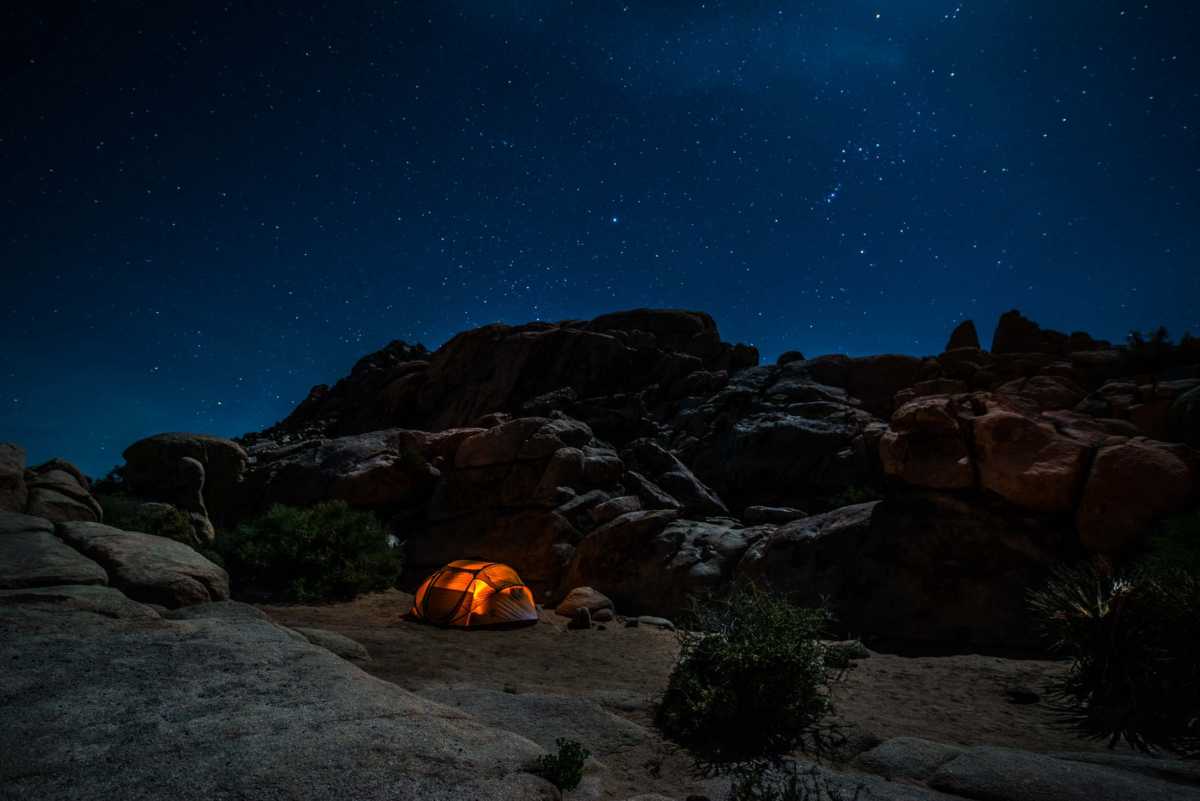 Here's another exposure that I like, without the moon. I like the foreground better in this one. Unfortunately, even with the wide angle lens set as wide as possible, I couldn't get the foreground the way I liked it and the moon in the same shot.
But, as Ansel Adams once said, a series of photos of essentially the same subject with minor variations is not necessarily a bad thing. Or something like that.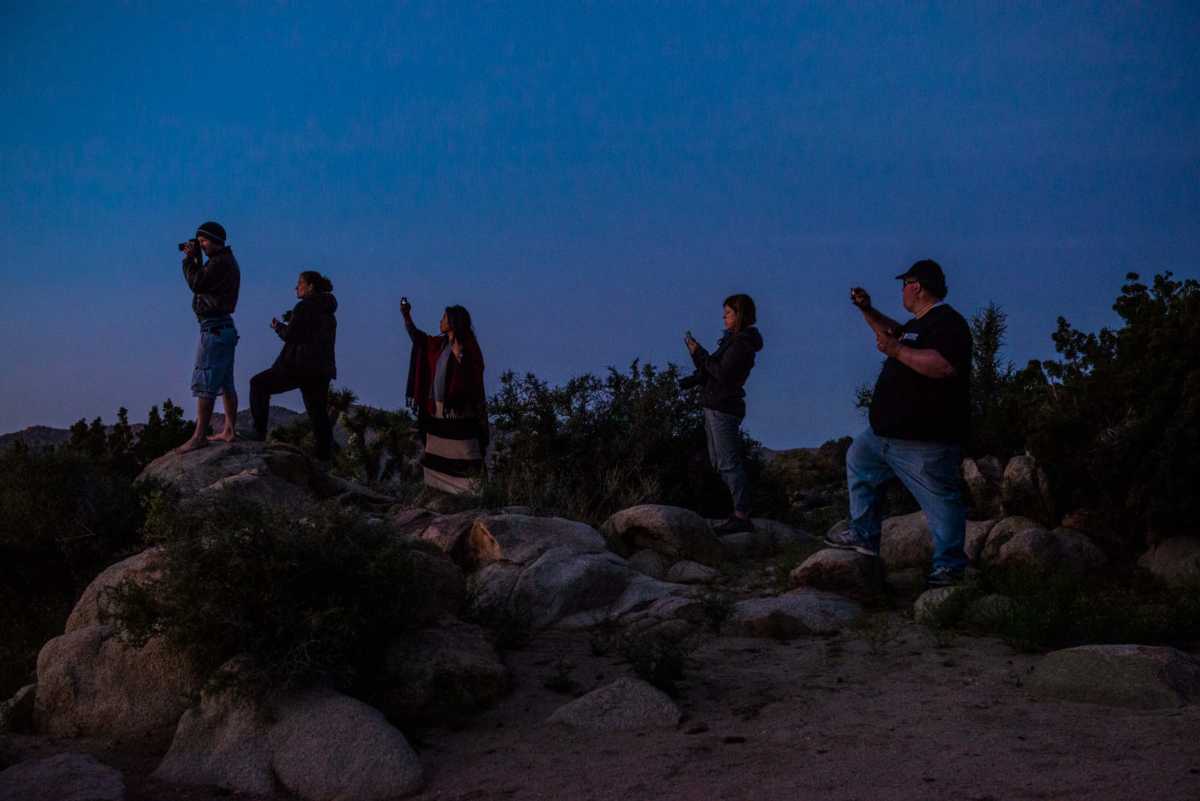 You can help yourself get ready for your own travels by reading our
Get Started Planning Your Trip Now
page.
We love traveling–with the right gear. We've gathered a lot of the stuff we use to make travel more pleasant and efficient all on one page. Shop our Travel Past 50 Amazon page to find our favorite gear. If you purchase something from the store, Travel Past 50, as an Amazon affiliate, may receive a small commission at no extra charge to you. Thanks.
We never leave home without our travel insurance. Nor should you. Search for the travel insurance from Allianz that best meets your needs, whether it be an annual plan or a single trip.
You can see (and buy prints) of most of our travel photos in one place on this page.
Note: This post and other posts on TravelPast50.com may contain paid or affiliate advertising links.