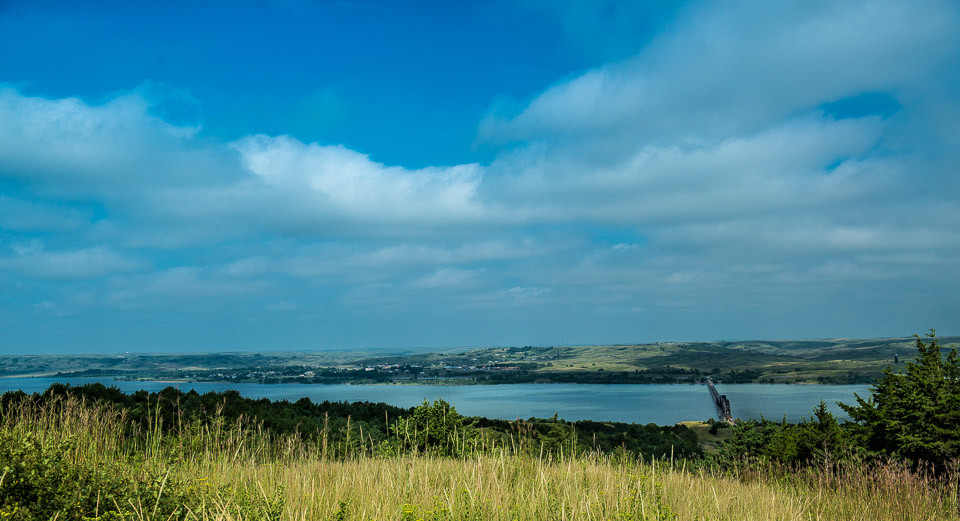 Growing up in Council Bluffs, Iowa, as I did, you become acutely aware of two things: the Missouri River and the history of Lewis and Clark. As any Council Bluffs third grader can tell you, Lewis and Clark, the famed explorers of the early 19th Century, named Council Bluffs because they had a meeting with some Indians on the bluffs which overlook the Missouri River.
Council Bluffs returned the favor by naming a grade school after them, which I graced with my presence from first through fifth grades.
There are memorials to Lewis and Clark all up and down the Missouri River, which was their main mode of transportation to the northwest as they sought the elusive Northwest Passage to the Pacific. They never found it, but they nevertheless made an indelible mark on the history of the United States with their mapping, their exhaustive compilation of information on the flora and fauna of the West, and, as one book title put it, their Undaunted Courage.
This is a view from a bluff over the Missouri at Chamberlain, South Dakota, hundreds of miles upriver from Council Bluffs. The river is much wider and wilder here, as the river has not been so channelled here as it has between Council Bluffs and Omaha, where the persistent flooding has been (almost) controlled by the Engineers.