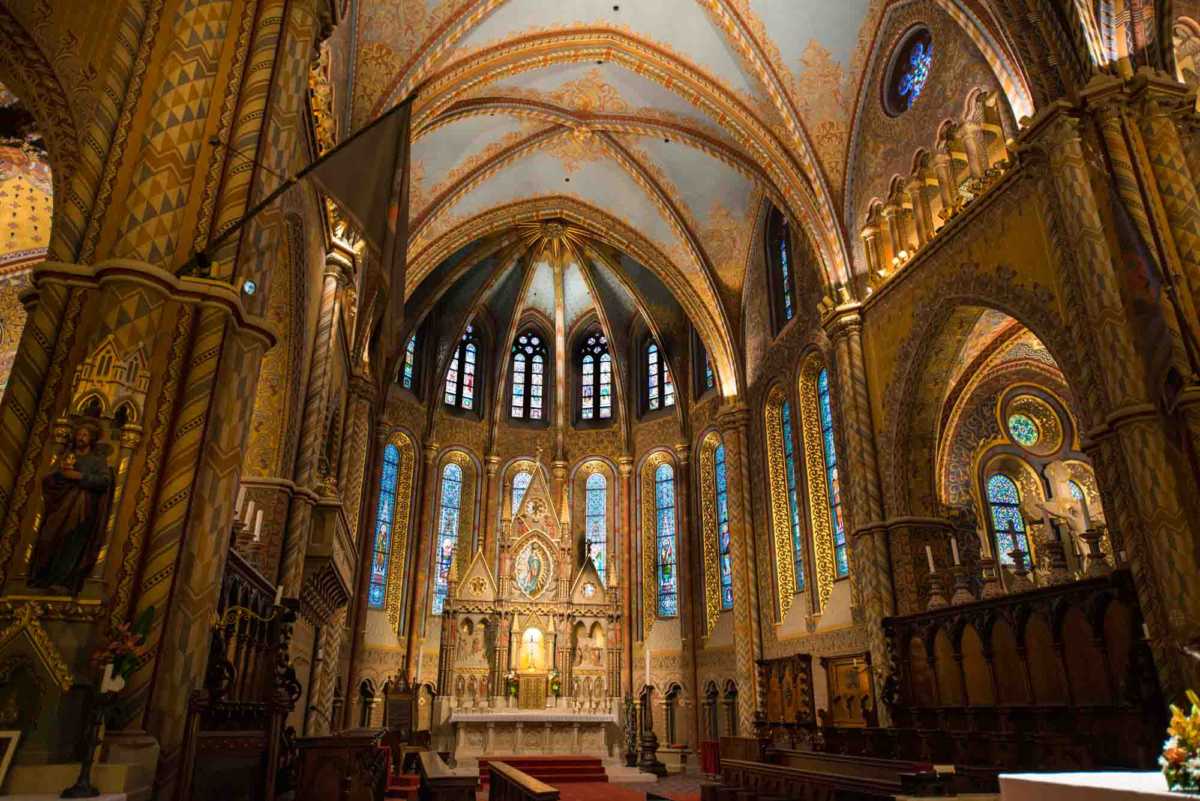 The Matthias Church at the top of the Buda castle hill has been through many iterations since the first church was built on the site in 1015. The first building was destroyed by the Mongols in the 13th Century. The current building, in Gothic style, was built to replace that Romanesque building.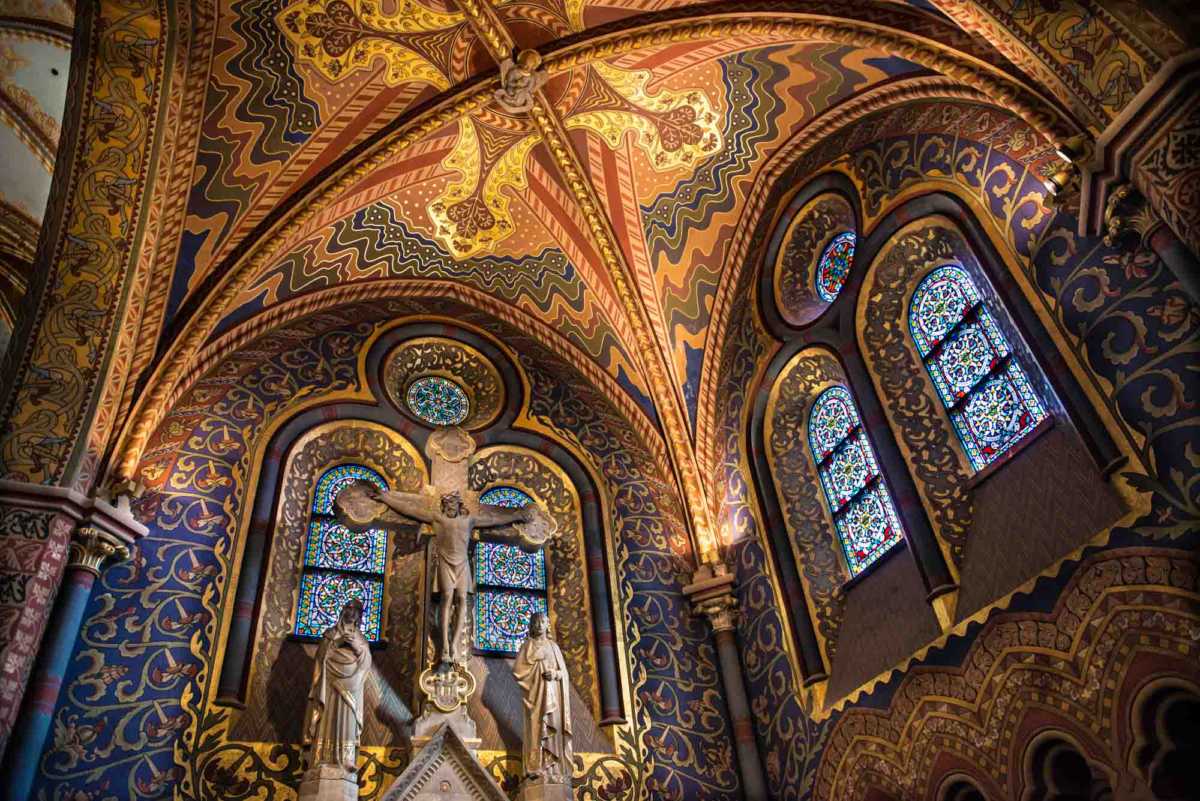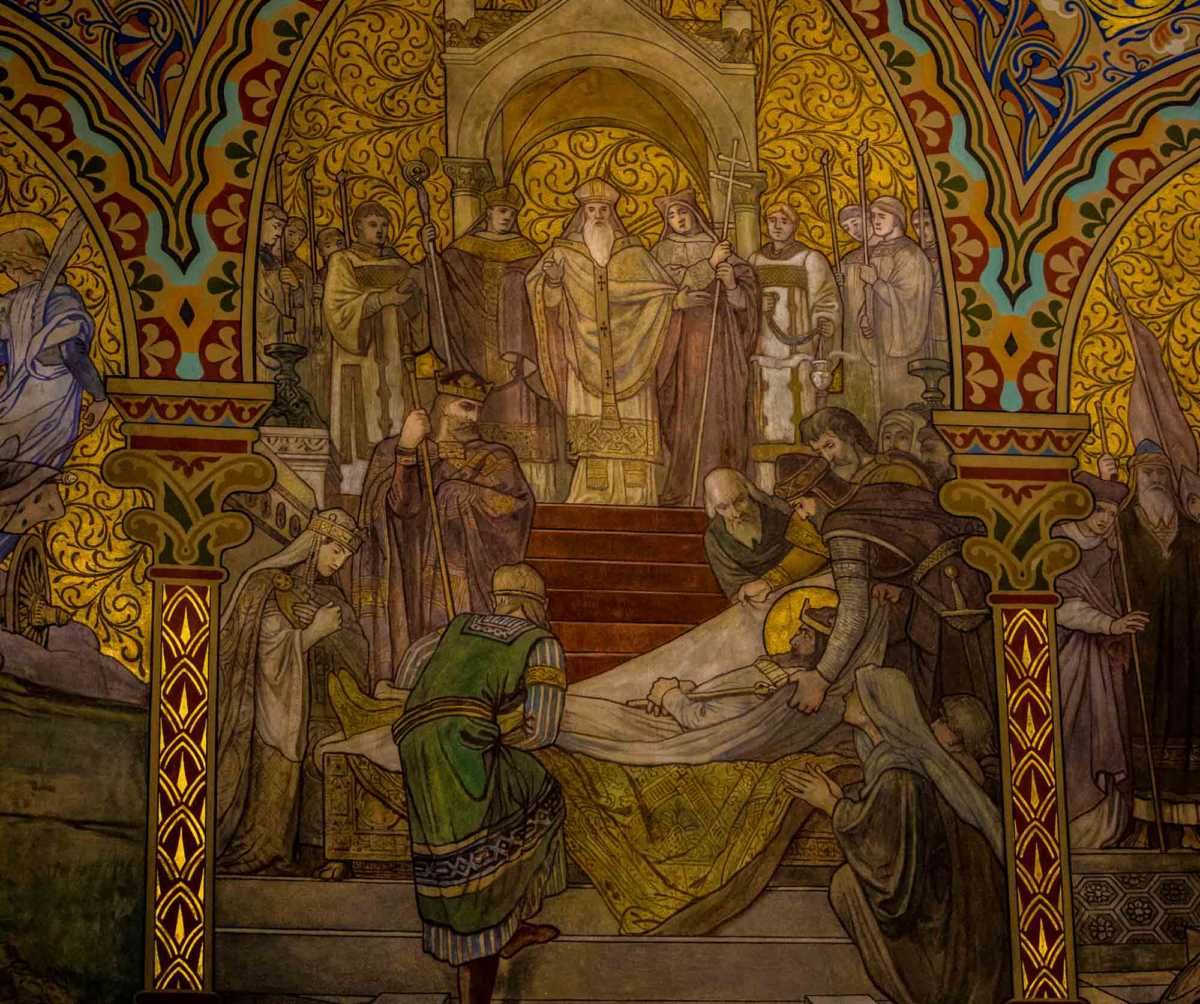 That building was eventually turned into a mosque by the conquering Ottomans in the 16th Century. The frescoes were whitewashed and the interior furnishings were destroyed or moved to other cities. When the Christians recaptured the city in the 17th Century it was restored in a baroque style, which thankfully was tossed out in the late 19th Century in favor of the current decoration by architect Frigyes Schulek.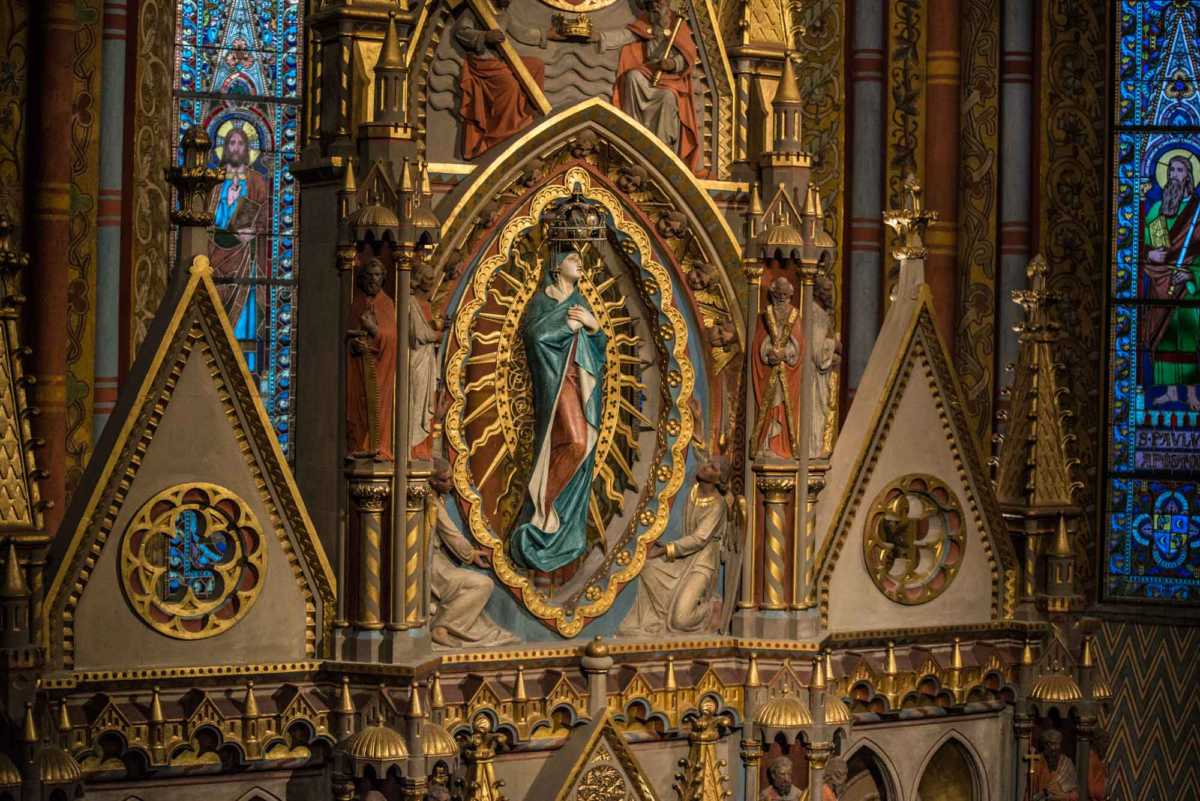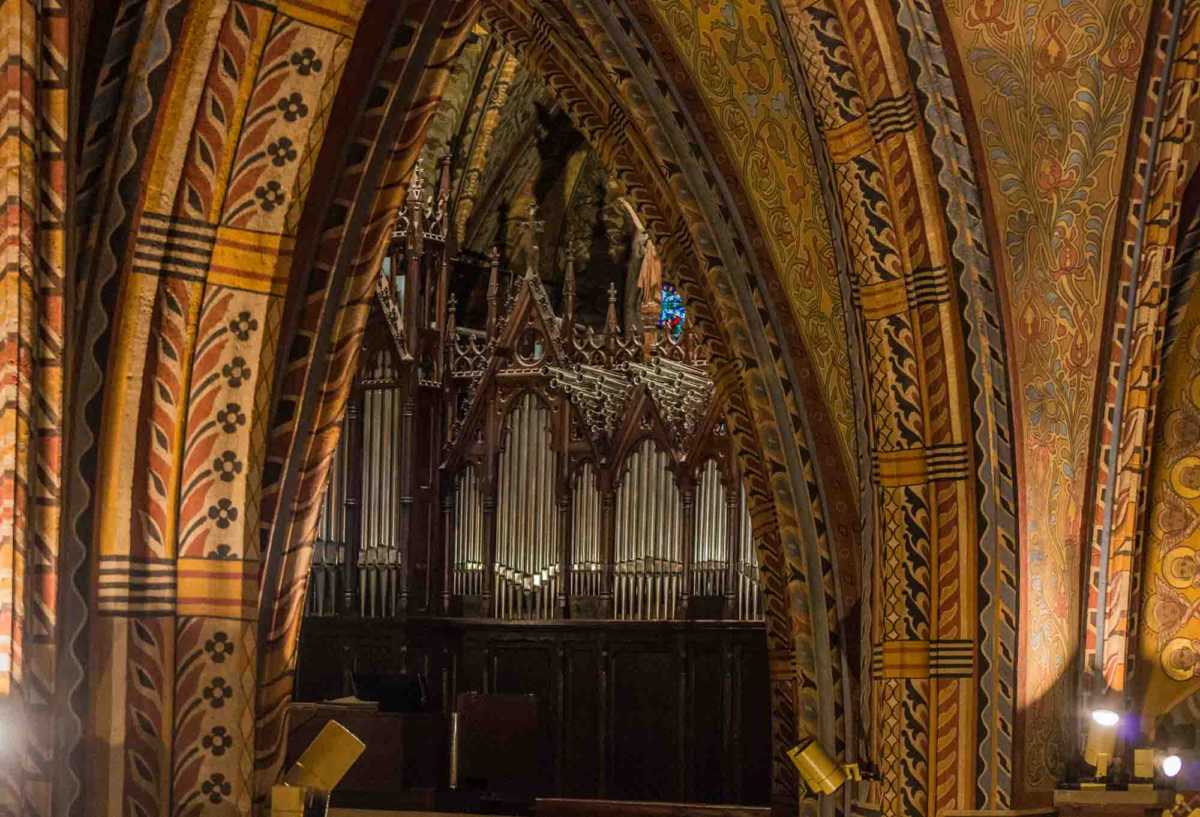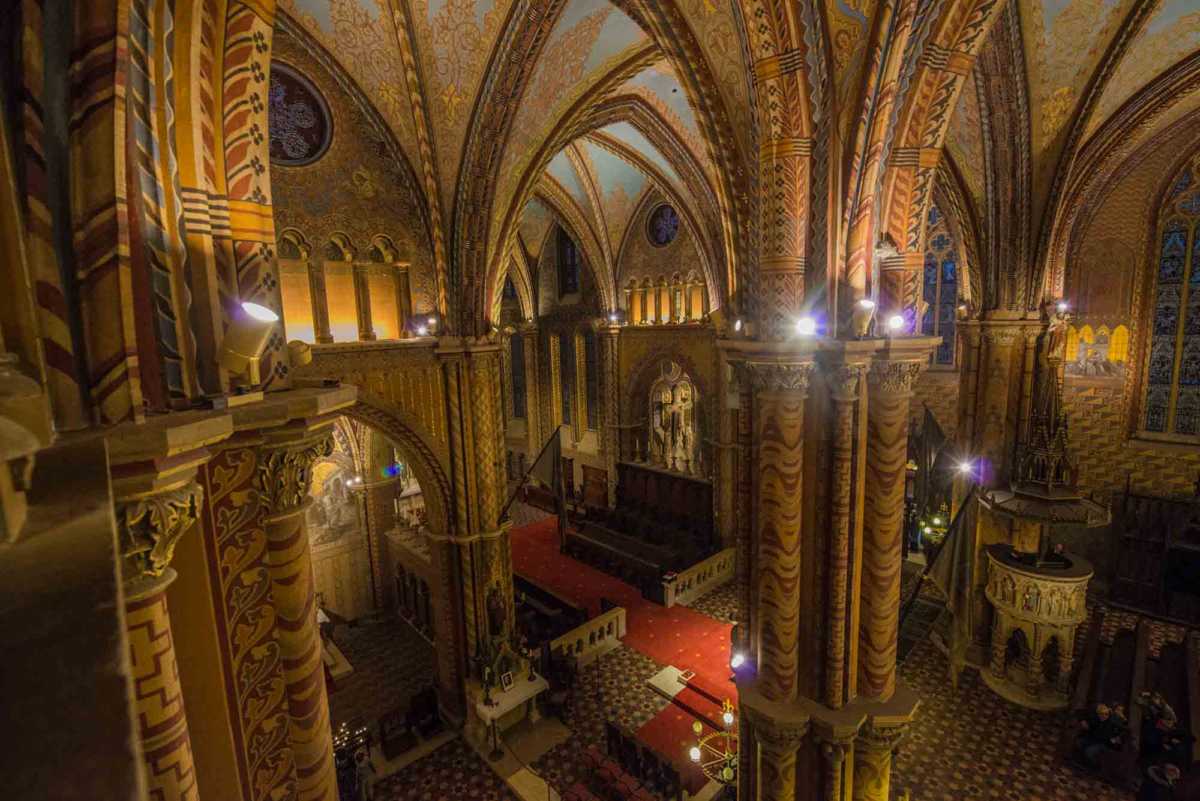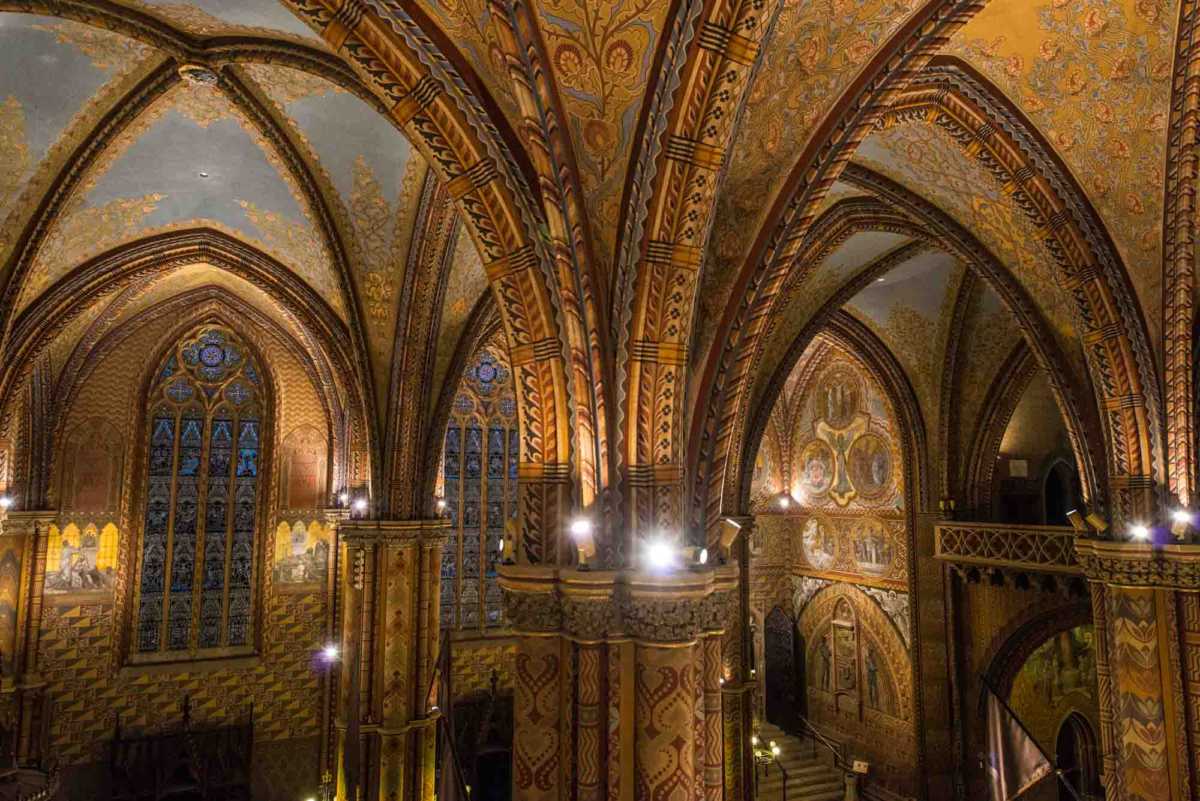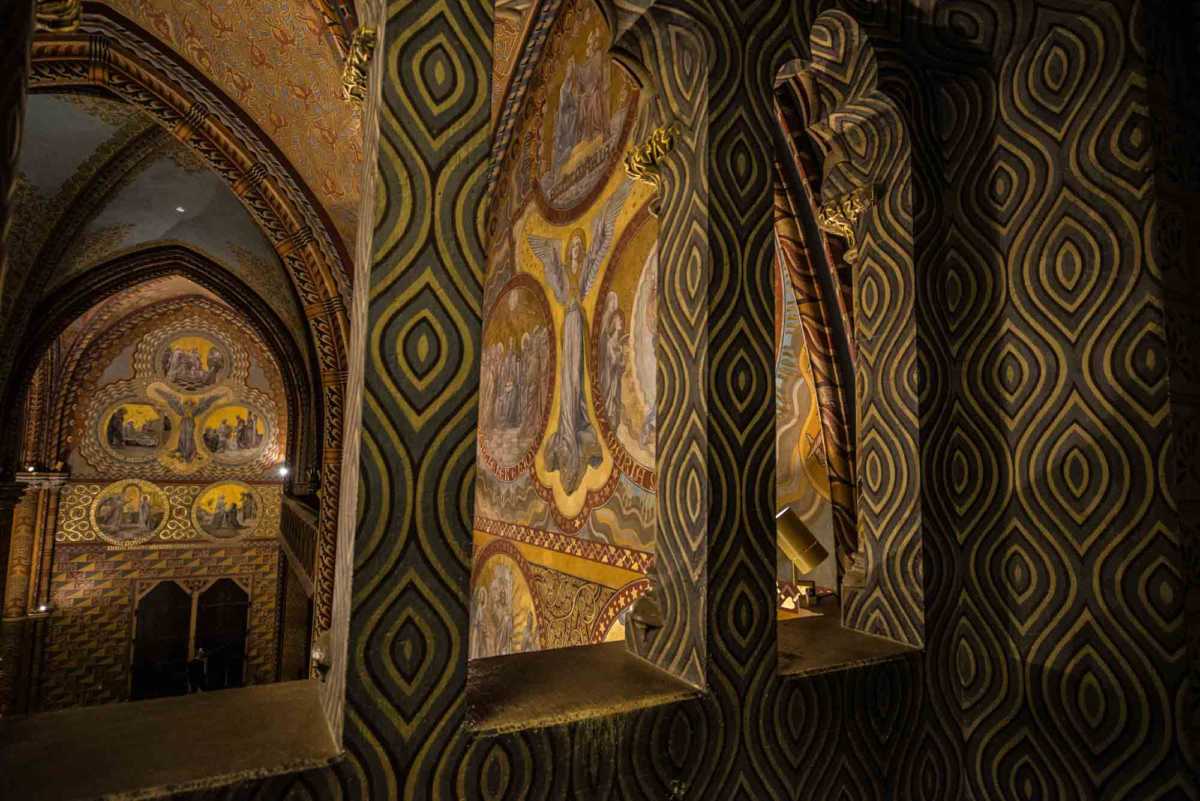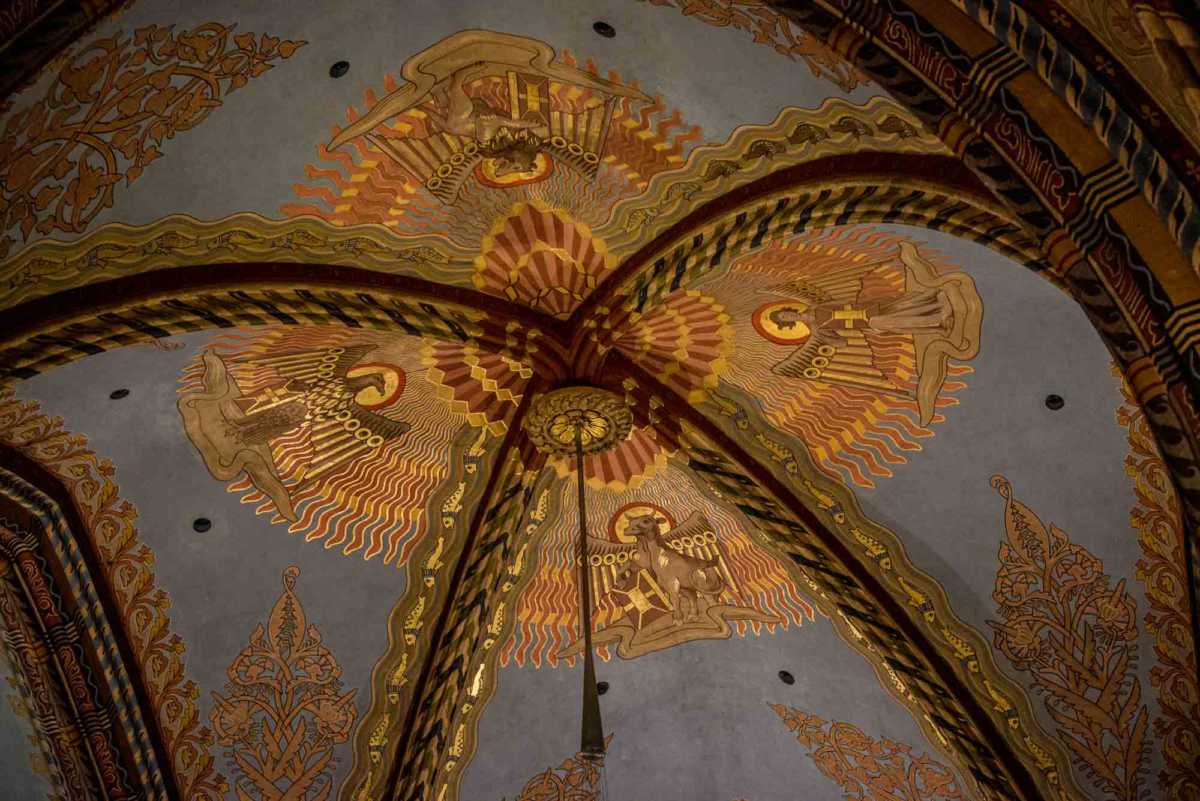 The church was severely damaged in World War II as both the Germans and Soviets used it as a camp. The building was restored somewhat during the subsequent years. Finally, the interior decoration was restored between 2006-2013. And that's what we see today.
And what we see today adds up to one of our very favorite churches we've ever seen on our travels.