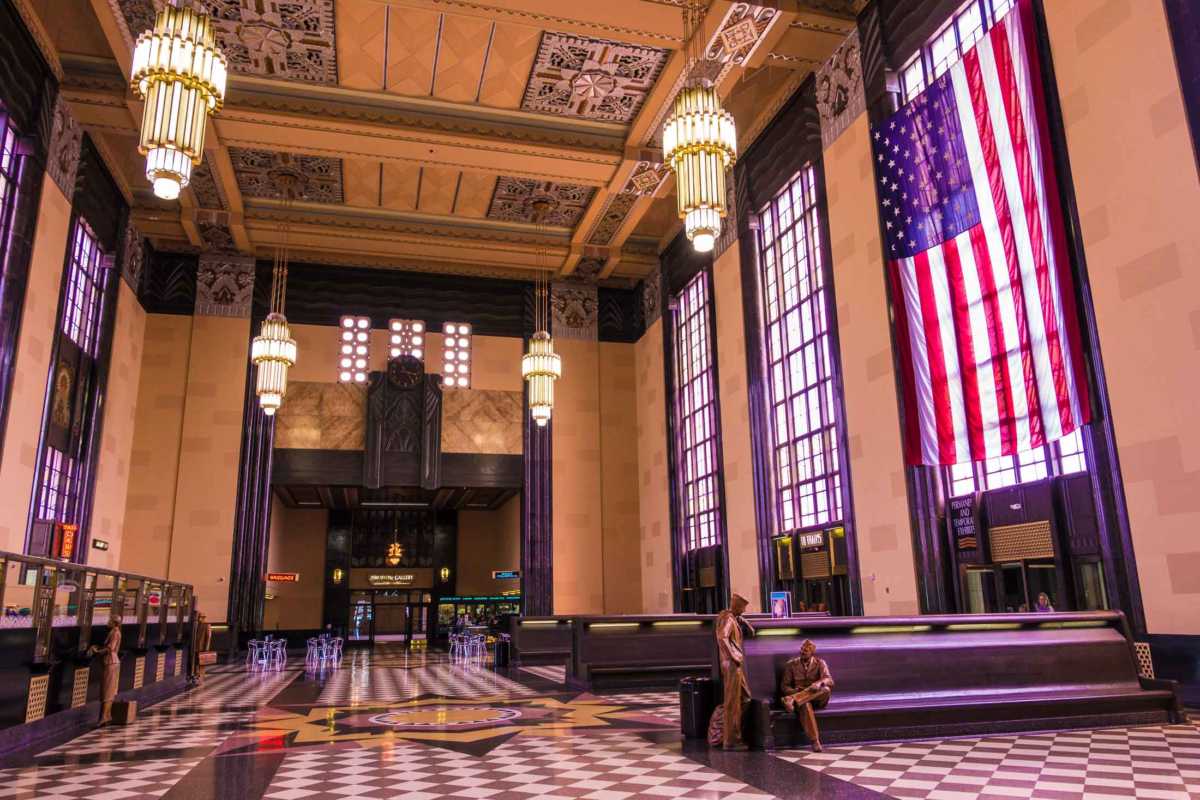 The highly polished lobby of the old Union Train Station near downtown Omaha, Nebraska is now the reception area of the new Durham Museum of the history of Omaha.
I love how they restored the lobby to look like it did in the 1940s, including placing bronze statues of an American soldier and a sailor chatting as they waited for their train that would take them to the war. The ticket windows have a bronze ticket vendor leaning out of the window giving information to travelers. Behind the ticket windows is a gift shop. And the soda fountain at the south end of the lobby has been restored and put back into service. You can even get a chocolate soda, just like the old days.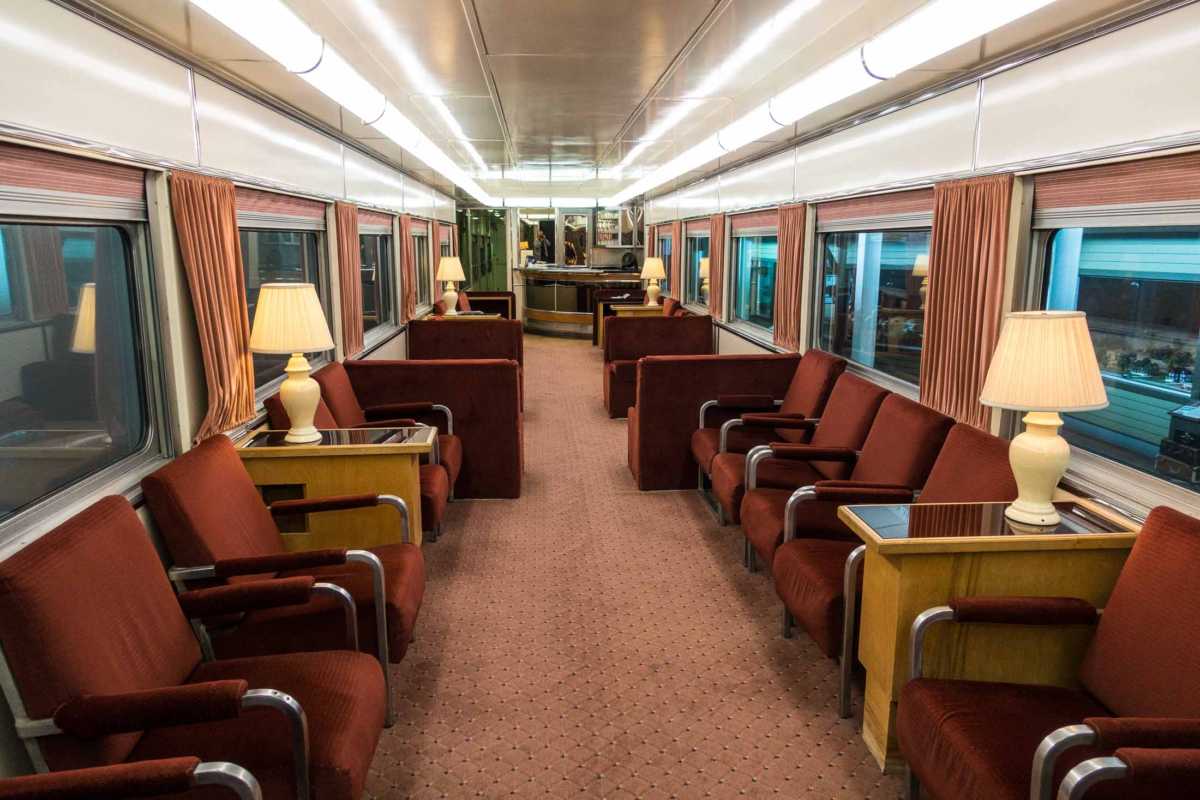 Take the stairs down to the train platform and you can tour luxurious old train cars from the 1940s, including my favorite, the club car. That level also includes a long and attractively presented gallery of exhibits on the history of Omaha as the gateway to the West.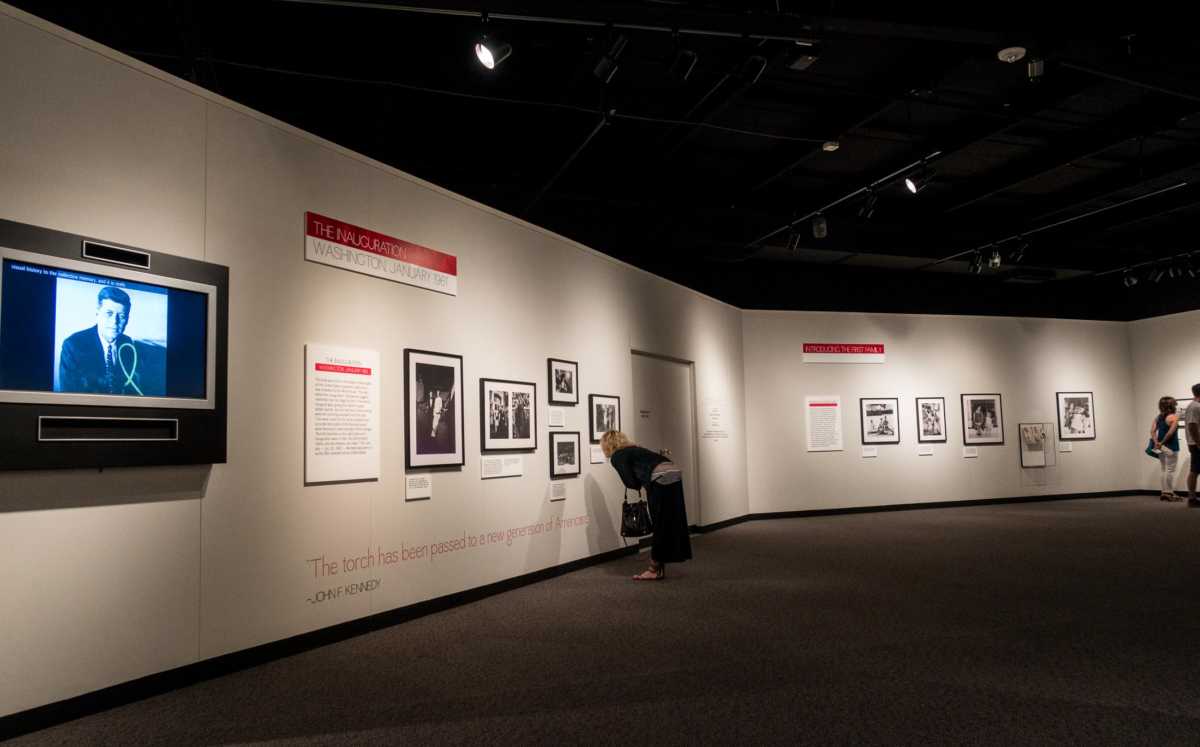 At the opposite end of the platform is a large gallery which is used for temporary exhibits. While we were there, there was a fascinating exhibit of photos of the John F. Kennedy family by Jacques Lowe, the official photographer the Kennedys hired even before John became president.
We visited the Durham History Museum in Omaha, Nebraska as part of our tour of Nebraska sponsored by AmericInn Hotels.