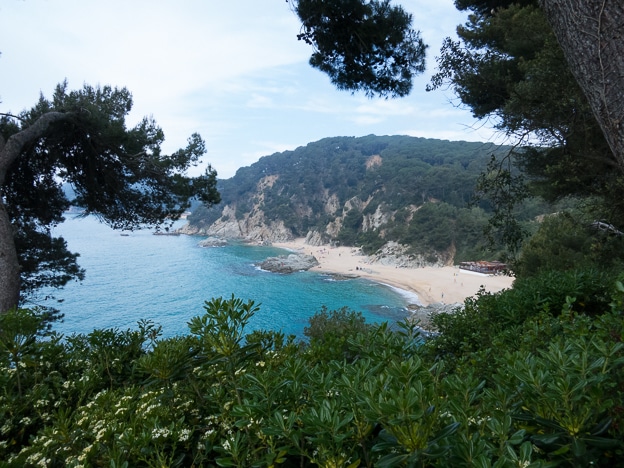 The really cool thing about attending a travel bloggers conference–I cannot tell a lie–is the chance to be shown around the area by the local tourism boards. For free. We've just attended our third Travel Bloggers' Exchange (TBEX) conference, and apart from the small conference registration fee (plus hotel and getting there, of course) the rest is added on at no charge.
I can barely imagine the planning that goes into welcoming hundreds of entitled–even ungrateful–bloggers whose age, skills, interests, and blogs represent as many hundreds of perspectives.
In Lloret de Mar on the Costa Brava in northeast Spain, the accomplished tourism administrators showed us they know how to host a party. Before and after the conference itself (a thinly programmed two-day affair at the huge but easy-going Evenia Olympic Resort), organizers offered dozens of tours. There were walking tours in Barcelona and Gerona, boat trips along the Costa Brava, and guided tours in and around Lloret, showcasing parks, woods, restaurants, spas, history, beaches, fishing culture…you name it. Later there were multi-day press trips covering all of Catalunya.
Some posts on Travel Past 50 may contain affiliate links. If you buy something through one of those links, we may earn a small commission. As an Amazon associate, we earn from qualifying purchases.
For a day tour in Lloret, I lucked out and got the "Indianos Culture" tour. I had no idea what that was, but the day was to start with yoga in a park, so I signed up.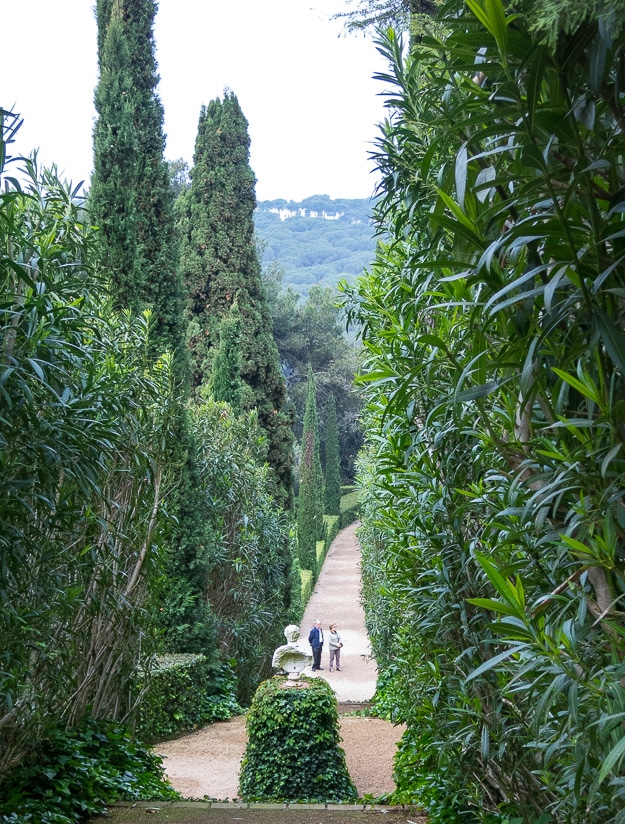 The Santa Clotilde Gardens opened an hour early just for us. It's an early 20th century landscape park overlooking Costa Brava's rocky coastline and small sandy coves. The sculpted acres are Italian influenced, arranged in peaceful symmetry and designed to maximize views from the cliffs to the sea, and from one green section to another. When I asked about some plant species, I was told this isn't a botanic garden, per se. OK, but the array of textures and colors fooled me into taking close-up looks rather than viewing the whole as a canvas. The particulars include laurel, cyprus, cedar, oak, and poplar. Some eucalyptus remain from the original design. Statuary completes the formal gardens, with references to mythology, the sea, and love; these gardens were created by the Marquis of Roviralta for his bride. The name, Lloret, by the way, is a variation of the Latin word for laurel, and was presumably given to the place for the abundance of laurel the Romans found when they settled here.
Our multilingual yoga session was a hit. We were reminded that the practice included all our senses, with beautiful views, fragrant pine and floral smells, sounds of songbirds, and with our feet planted direct on the ground.
Now for the "Indianos" part of the tour. Indianos was the name given to those people who had shipped over to the Americas–many when they were barely teenagers–to try to make a living for themselves, and returned to Lloret de Mar with their riches. As the saying goes, those who made it in America and returned with money were called Indianos. Those who came back with nothing, along with those who never came back, weren't called anything at all.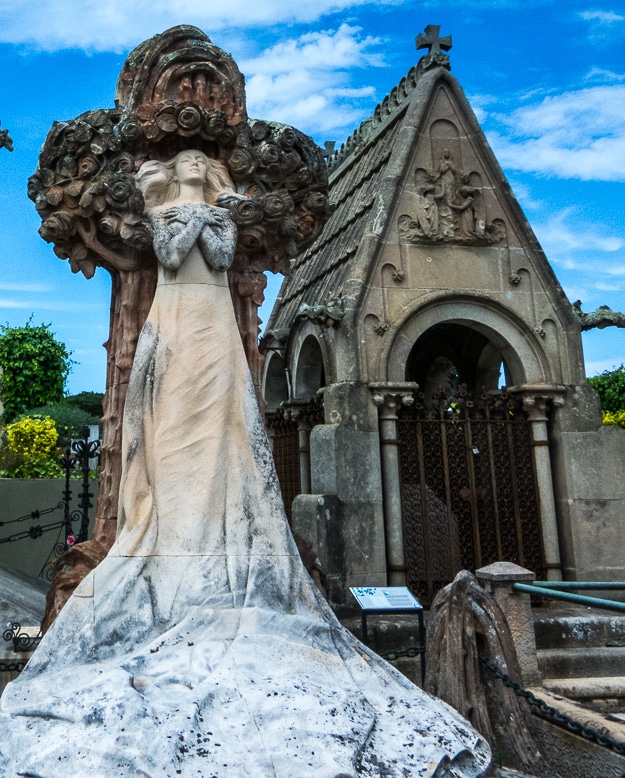 Fittingly, we started the Indiano tour at the cemetery, established in 1901. Wealthy families proclaimed their good fortune here via the size of their mausoleum and the stature of the architects and sculptors they used. The cemetery is a collection of  monuments to Catalunya's early modernist style.
The successful Indianos built stately three-story homes along the Lloret waterfront. Only a few remain, but one is now home to the Maritime Museum. Some of the original tile floors, stenciled paints, and rich woodwork remain, and the museum offers an excellent concise history of life in Lloret de Mar.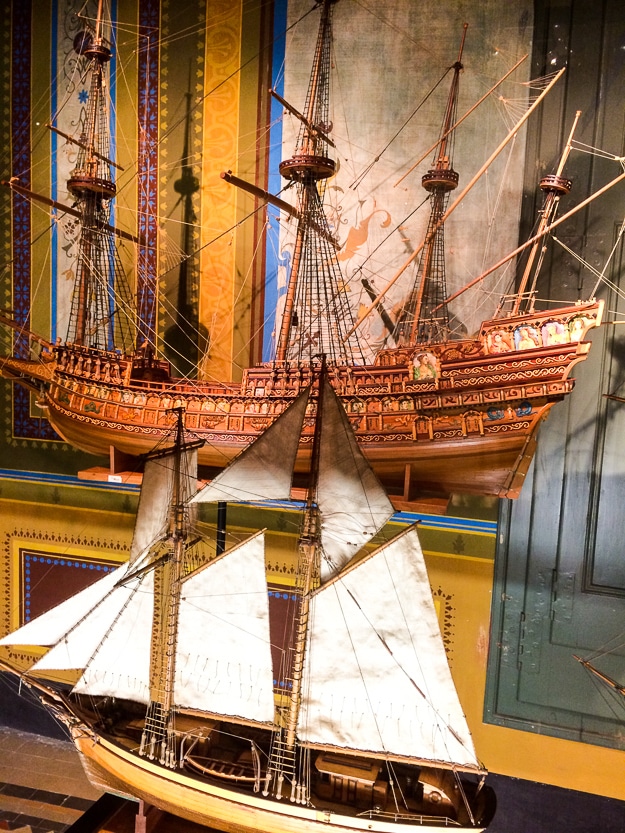 The sea and the town have always been inextricably connected, the sea providing the townspeople's livelihood in several fashions. Up until 1778, trade from this part of the Iberian Peninsula involved journeys of nine months to Cadiz and back. After that, when direct trade with the Americas was allowed, Lloret became a big shipbuilding center up through most of the 19th Century. Later, fishing was a prime occupation. Eventually, with manufacturing and textile industries booming and attracting workers to the bigger cities, the fortunes of the town declined. Since the 1950s, tourism has been the biggest economic force.
Europeans have been visiting Lloret and Costa Brava for decades, but it remains little known and under-appreciated by Americans. The town today is about 40,000, combining natives of the area and many who've chosen this quieter life over the bustle of Barcelona. In summertime, the population can swell to 200,000. Some main streets have that worn amusement park feel to them, a result of trying to offer entertainment, food, and recreation to all ages from all nations. The majority of visitors are Spanish and French; northern Europeans and Russians have also made an impact here over the past 20 years.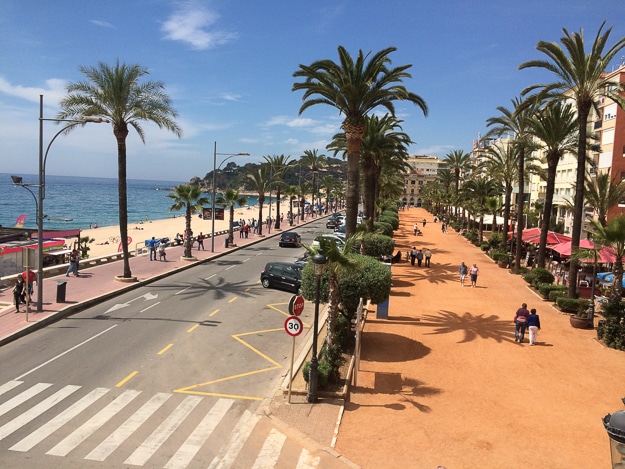 But the town retains its own character and historic landmarks, too. The iconic San Roman church was built in 1509 for the town's population of 380. A few pieces of original art that were cleverly masked and saved from destruction during the Civil War are now in view. Sports facilities, a new theater, the city hall and waterfront promenade are inviting for visitors. The surrounding area absorbs tourists handily, too. Up and down the coast the intrepid will find hiking and biking trails, water sports, and recreation. The woods are being managed for preservation and health benefits, and the city has put great effort into attracting visitors with physical disabilities.
Our tour of Lloret ended up just outside of town, up the mountain overlooking the city. The Hotel Sant Pere del Bosc is established in a former Benedictine church destroyed in 1697, rebuilt in 1757, and fully restored again in 1898 by Nicolai Pont. It's now in private hands, as is the adjacent restaurant. With its spa and pool facilities, park-like grounds, and charming rooms, Sant Pere del Bosc would be a perfect setting for a writing or yoga retreat. So that's how our hosts left us, dreaming of a return visit.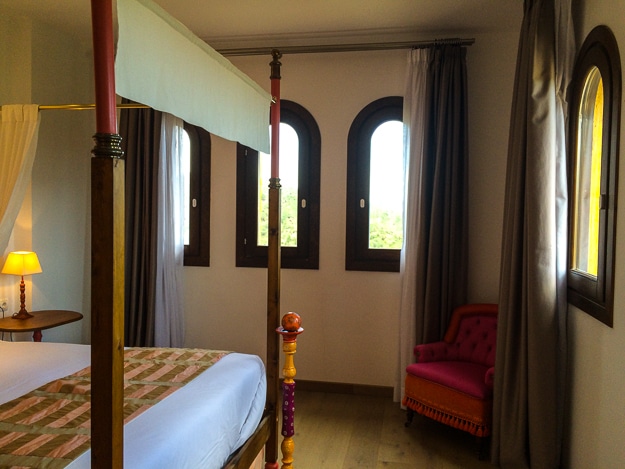 We talked to Costa Brava tourism marketing director Jaume Marin about the area and all it has to offer.  Stay tuned for our upcoming post of the interview, and you'll understand why we look forward to returning to the area for a lengthy stay.
Click this link to see our post about our best ten recommendations for things to see and do in Barcelona.
Travel Planning Resources
Looking to book your next trip? Use these resources that are tried and tested by us. Flights: Start finding the very best flight deals by subscribing to
Thrifty Traveler
. Book your Hotel: Find the best prices on hotels with
Booking.com
. Find Apartment Rentals: Find the cheapest prices on apartment rentals with
VRBO
. Travel Insurance: Don't leave home without it. We recommend
Allianz Travel Insurance
. Need more help planning your trip? Make sure to check out our
Resources Page
where we highlight all the great travel companies and products that we trust. See all of the gear and books we like in one place on our
Amazon shop
.