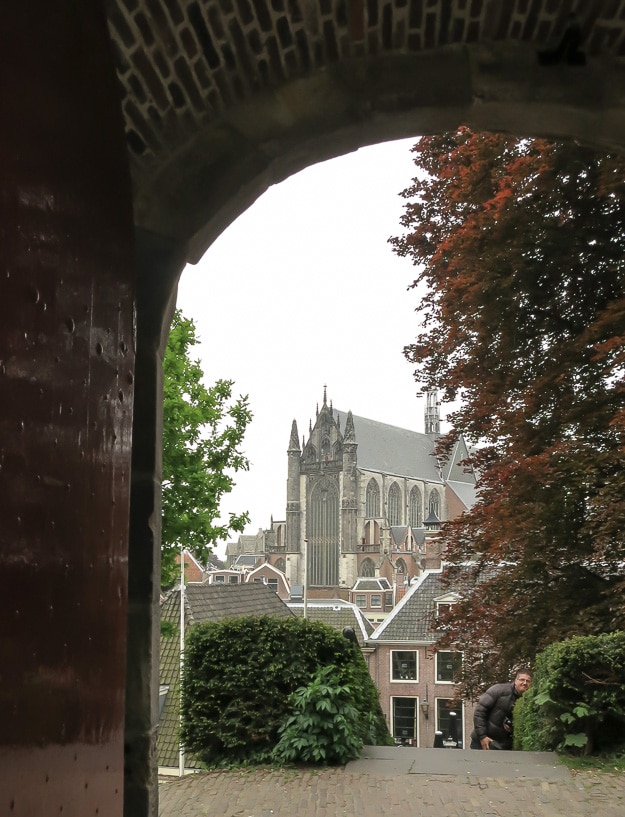 There's no law that says you have to stay in Amsterdam the entire time you're in The Netherlands! As entertaining as it is, and as much art as it holds, there is lots more to see–and eat–outside the metropolitan area.
A day trip to Leiden is easy and fascinating. Less than an hour from Amsterdam by train, through fields of flowers in April, we were surprised to find so much history and art.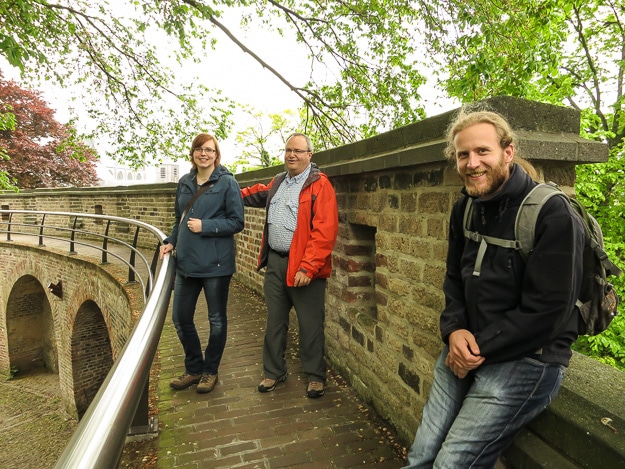 Among military historians, Leiden is known for withstanding the Spanish sieges of 1573-1574. This, during the long Anglo-Spanish war, cut off all food and supplies to Leiden. The people of Leiden managed to survive, and with the help of some tricky canal flooding, keep the Spanish at bay. The circular fort is the place to go to imagine the scenes of that era.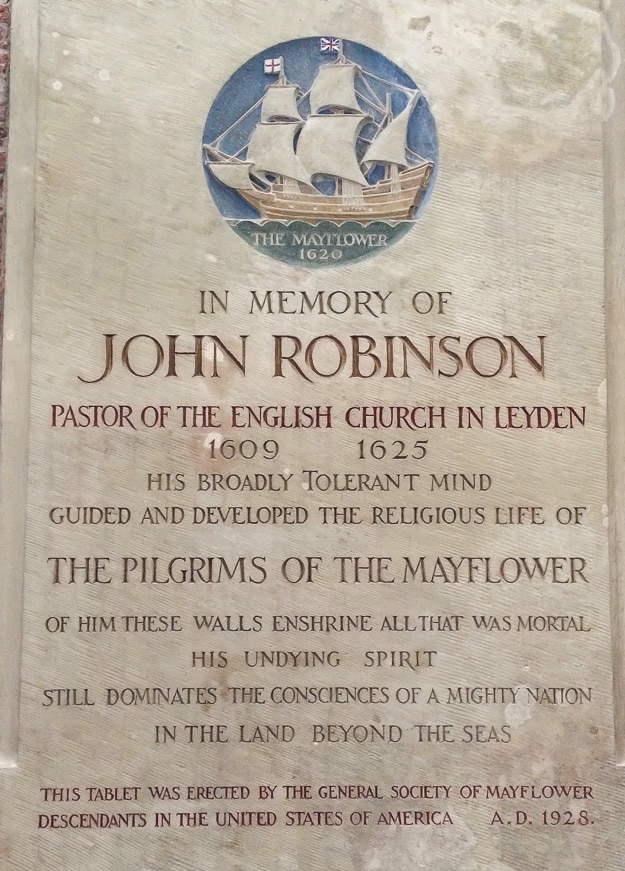 Leiden is also famous for being the temporary home of English pilgrims. The protestant group, however, decided Holland was too capitalistic and amoral for them. (And you wonder where America got its Moral Right.) In Leiden, we visited the pilgrim's church (Pieterskirk), and saw how a big, glorious beauty of a church got scrubbed clean.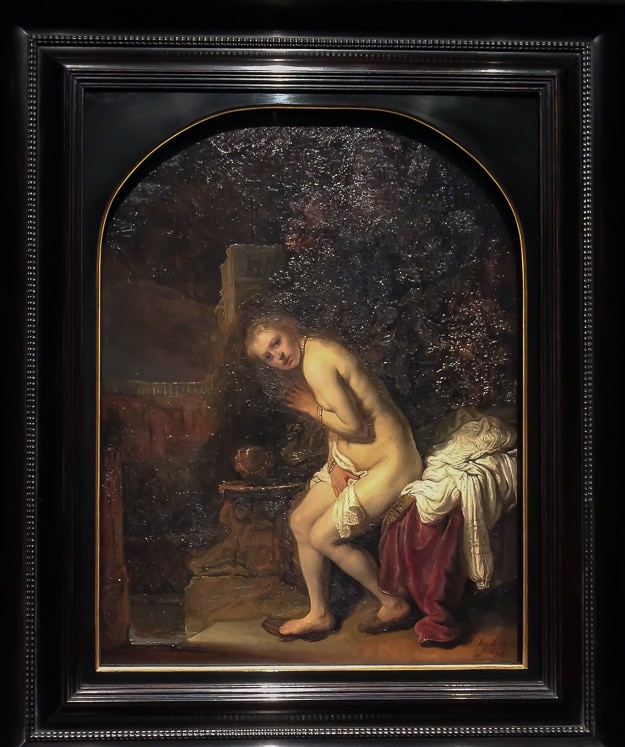 Some tours will take you to the birthplace of Rembrandt van Rijn. But having the advantage of local guides, our friends Gijs and Suzanne, we breezed past the site of the former home (and silly park) and headed to the wonderful gallery, Museum de Lakenhal, the museum of arts, crafts, and history of Leiden. This old cloth factory building includes a most impressive list of works by an even more impressive group of native sons. Besides Rembrandt, the works of Lucas Van Leyden, Jan Van Goyen, and Jan Steen are on show here. We loved being introduced to Rembrandt student Gerrit Dou, whose work was featured in a special temporary exhibit. Do check the link to see his gorgeous work.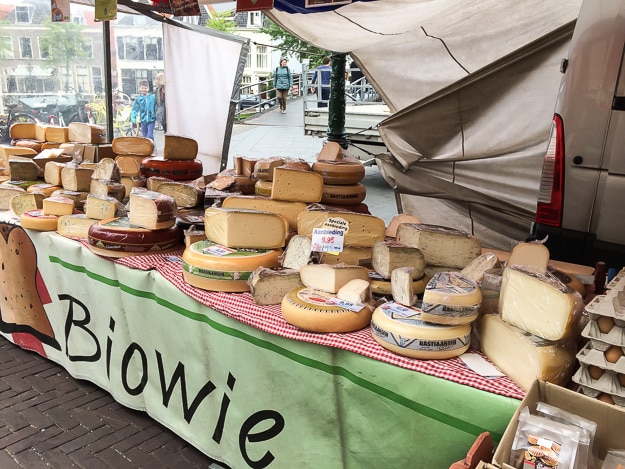 Between stops, we walked along Leiden's intimate canals, through the open air market, and enjoyed a refreshment at a boat-deck bar and cafe. We finished the day with the best pannekoeken ever, at Oudt Leyden. Really, I was giddy just looking at the 4-page menu of savory and sweet options. The decisions were tough, but I won, sharing half my ginger pancake with half of Gijs' bacon pancake. Everyone else thought they'd won, too.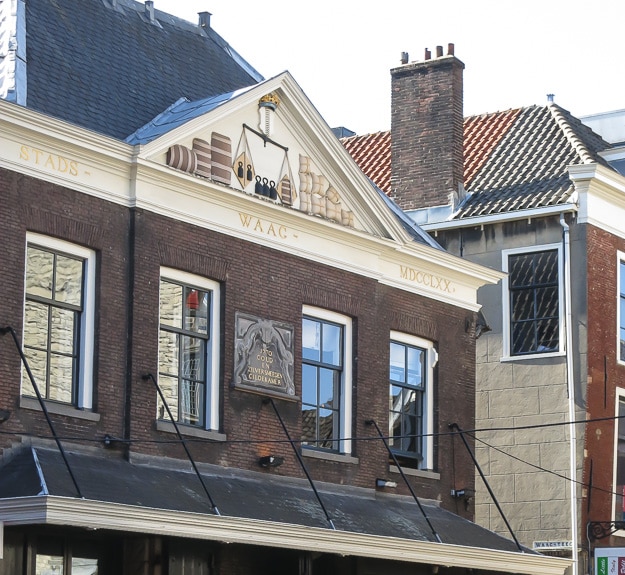 Another day, we hopped a train from Amsterdam to The Hague. For us, it was less interesting than Leiden. But then, we had traveled there in hopes of seeing some Vermeer paintings, which we knew were in transition while The Mauritshuis Museum was completing its renovations. (It's expected to reopen June 28, 2014. By all means, we'll visit The Hague another time. And who, after reading Donna Tartt's The Goldfinch, doesn't want to see the eponymous painting by Fabritius?) The Gemeentemuseum, in the meantime, showed some Rembrandts and Van Steens, a Vermeer, and its own collection including works by Piet Mondriaan and De Stijl, among others. Despite the temporary exhibit of masterpieces, with the free audio guide to works from Mauritshuis, it was alternately surprising and disappointing–and expensive. We decided to switch gears to see the adjoining FotoMuseum, featuring Margaret Bourke White. But that cost an extra eight Euro, on top of the 13.50 we'd already spent, or about 30 dollars total. We declined.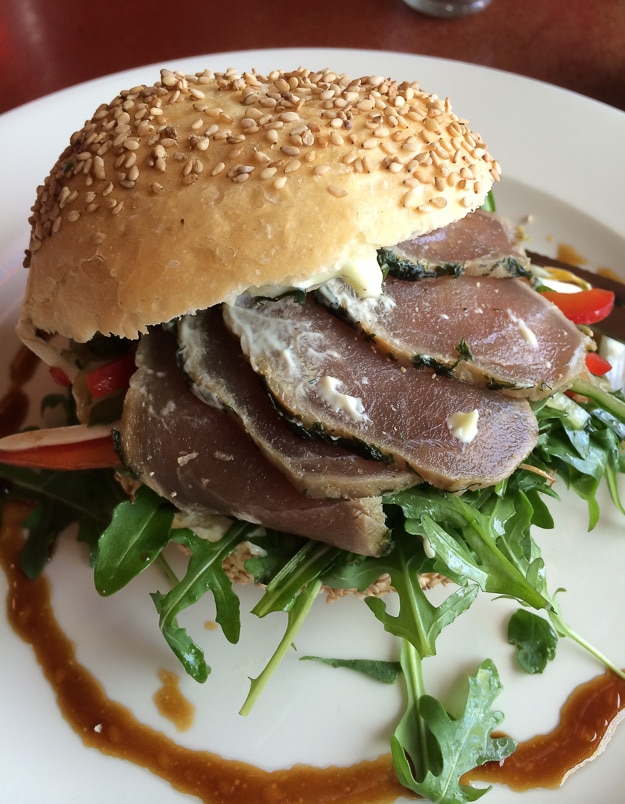 Instead of finding our way in The Hague, we took a tram to a more manageable-sized town, Delft, famous for its Delft blue pottery. We took a fun stroll through town (more canals!) and amongst the various stalls of the open market in the large town square. The tourist information gave us a nice lead when we asked for a restaurant area off the main plaza. And that's how we ended up with an exceptional, day-saving meal at Cafe Vlaanderen.
From Delft it was easy to catch the train back to Amsterdam. It will become even easier when the new Delft train station is complete. As you can see, many park their bikes at the station for the commute to The Hague or Amsterdam.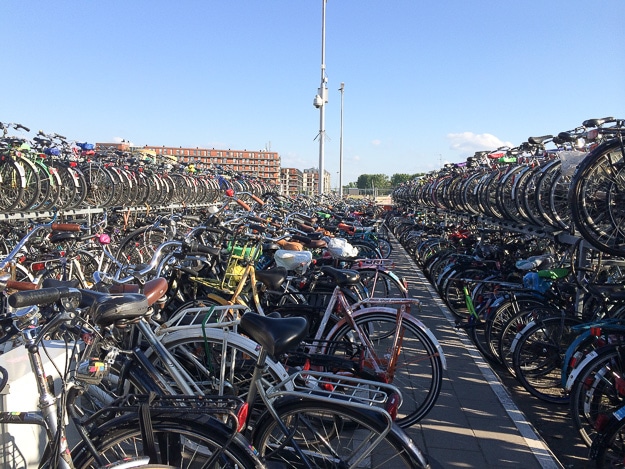 And just a couple of additional notes, told through snapshots: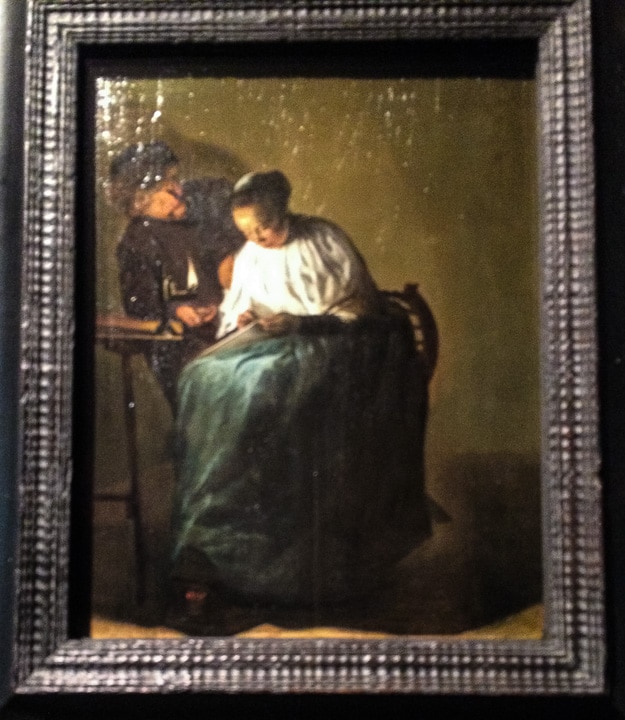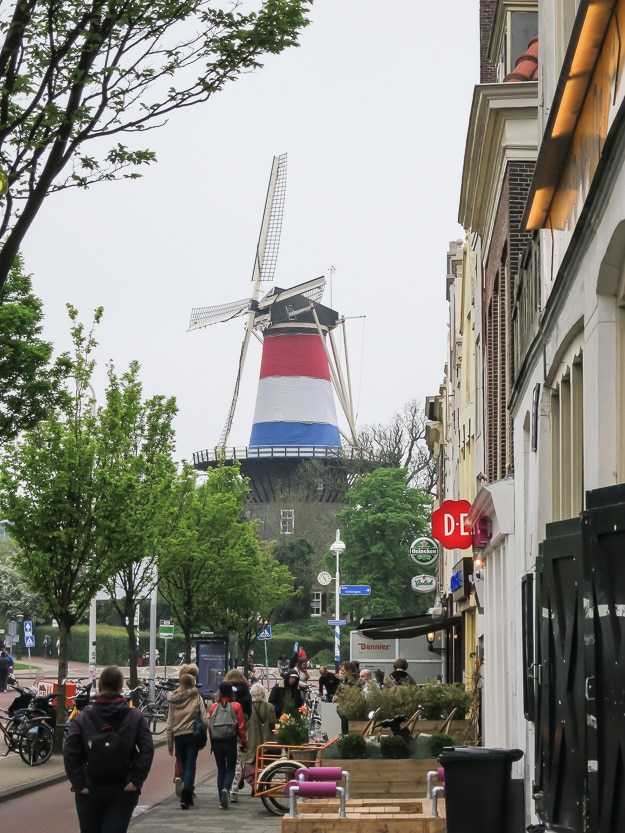 And more from the church: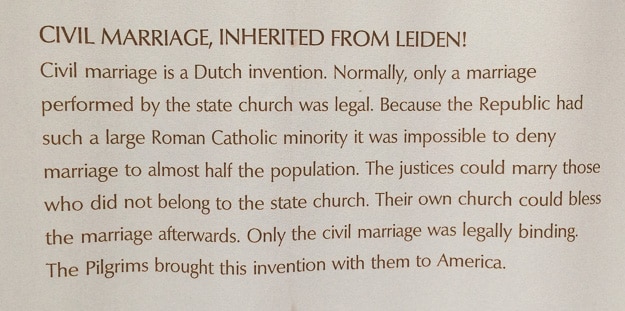 ,
Get all our travel tips delivered to your inbox
Subscribe to our email newsletter