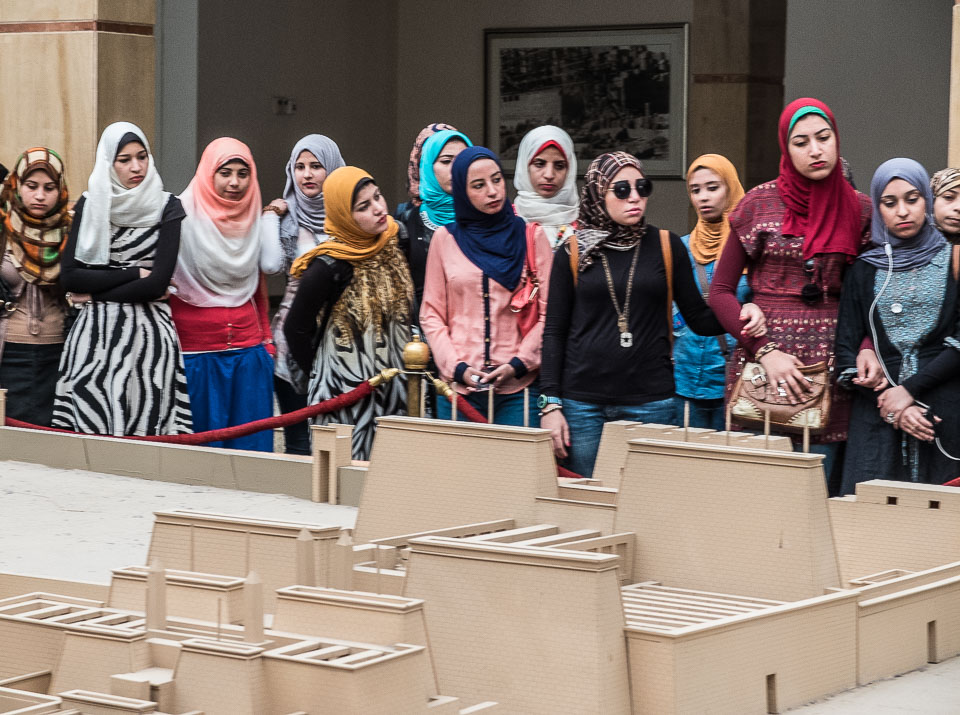 There are two things that are constant when you visit as many important historical sites as we do: buses full of Chinese tourists and buses full of students on a field trip.
In this case it was about 40 Egyptian high school students. The girls on one side and the boys on another. Many of the girls were at least trying to look interested. But they, like us, were waiting for the guide to shut up so we could actually get past the visitors' center and out into the temple.
My theory on visiting sites like these, for the most part, is get just enough history so you know what you are looking at. And then spend a lot of time looking.
In the case of Karnak, which is the largest temple on earth, according to our guide, there was a lot to look at. I sensed the girls were as impatient as I was.