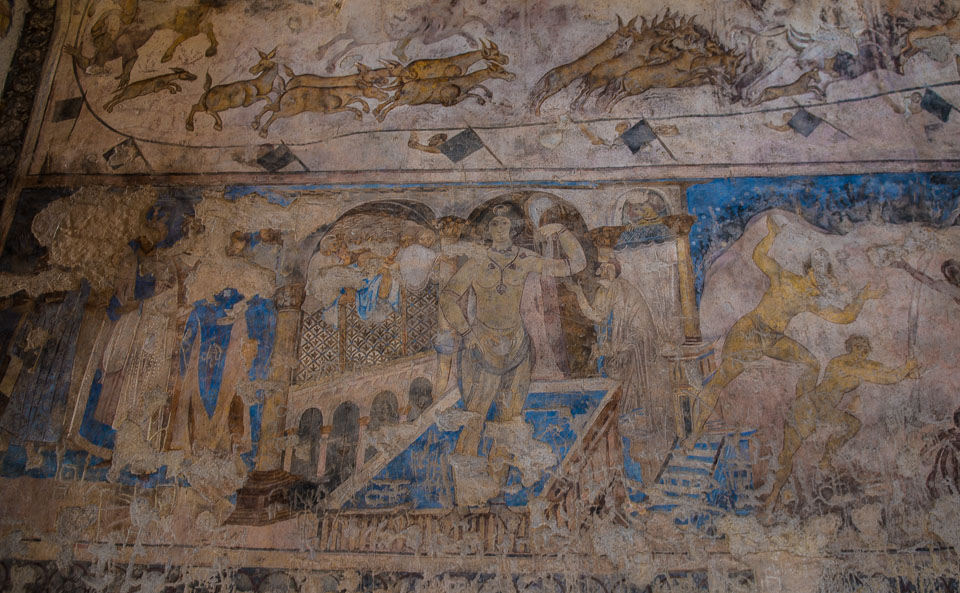 To get to Quseir Amra from Amman, you have to pass through Sahab, one of the most depressingly polluted urban suburbs you'll ever run across. With a burly local guide, Sahab would be a fascinating photo tour. But we were in a hurry so just passed through as quickly as possible.
Once you clear Sahab, Quseir Amra about 45 minutes down the highway into the eastern desert. The Quseir Amra site consists of an unprepossessing chunk of a stone building only about 150 meters off the road. From the outside, you have to wonder what distinguishes this small stout building. Evidently, there used to be an actual castle on the site, but you'll have to take our word for it as no trace that we could find remains. Perhaps if there were any sort of signs on the site, we could have stumbled upon it.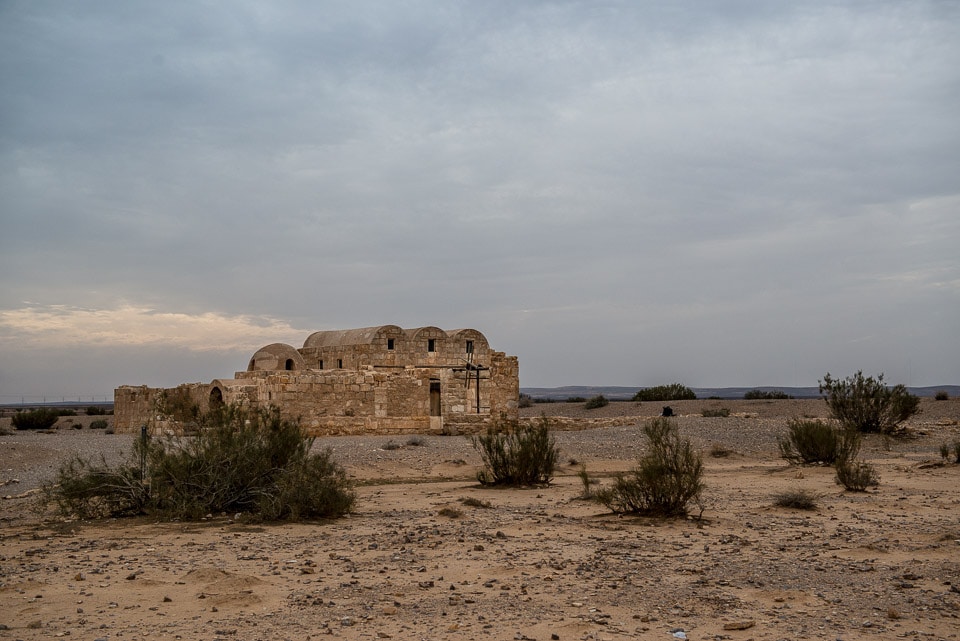 The building that is at Quseir Amra now was more of a hunting cabin built and used by an 8th Century Emir. And, in the style of hunting cabins that I've been privy to in Northern Minnesota, the decor is dominated by illustrations of nude women, dogs and other mythically powerful characters.
Indeed this is a rare example of art from the very early Islamic period, before it was essentially forbidden to represent either human or animal forms in art. Or, like I said, this is a rich guy's hunting cabin and he painted it the way he liked to remind him that the weekends are for getting away from the burdensome cares of caliphates and religion.
At any rate, the frescoes are colorful and interesting, although to my mind, they don't exhibit any overarching skill that distinguishes them from contemporaneous Byzantine work.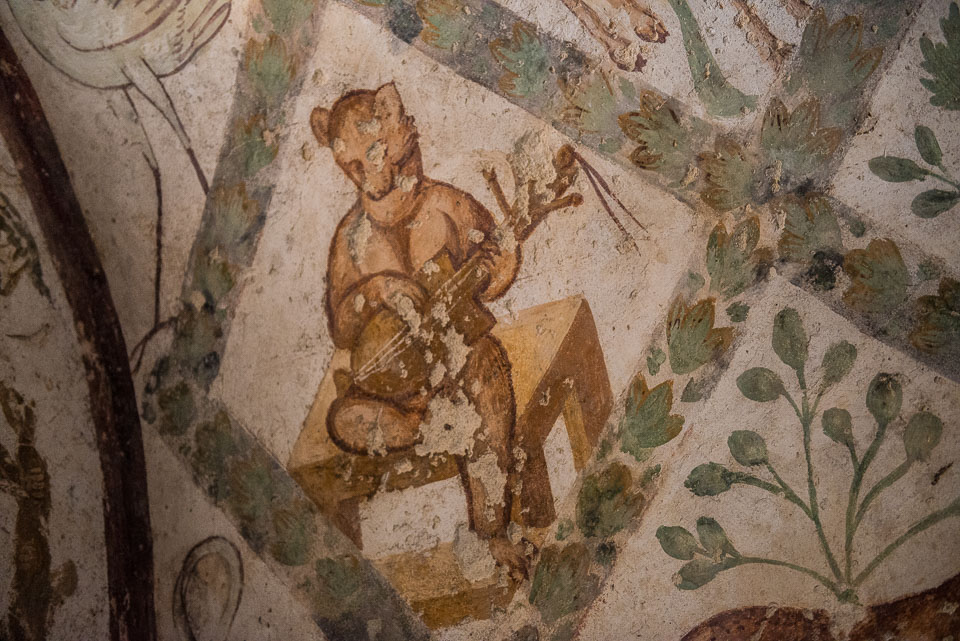 The frescoes are nice, though, and show a bit of sense of humor, like the guitar playing bear.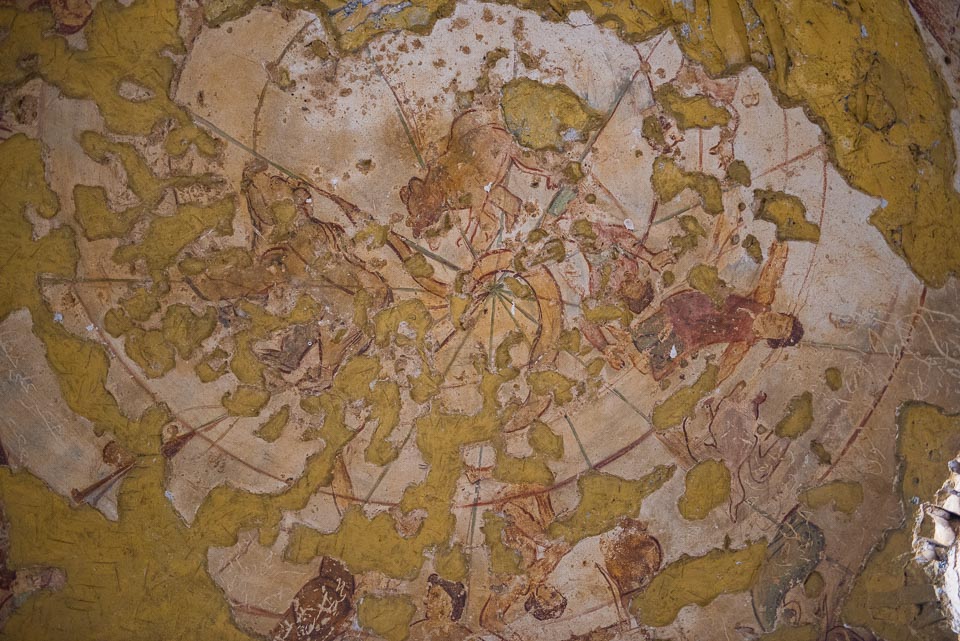 And, on the dome above the bath–another essential element of a hunting cabin where you might also take your mistress–is a zodiac, which is extremely unusual for the area and era.
You can see Quseir Amra in about half an hour, which is less time than it takes to get there from Amman. So, keep that in mind. To make the trip more valuable, there are some other castles off the same highway. Or you can combine the visit with others on the same day, like we did to Um el-Rasas.