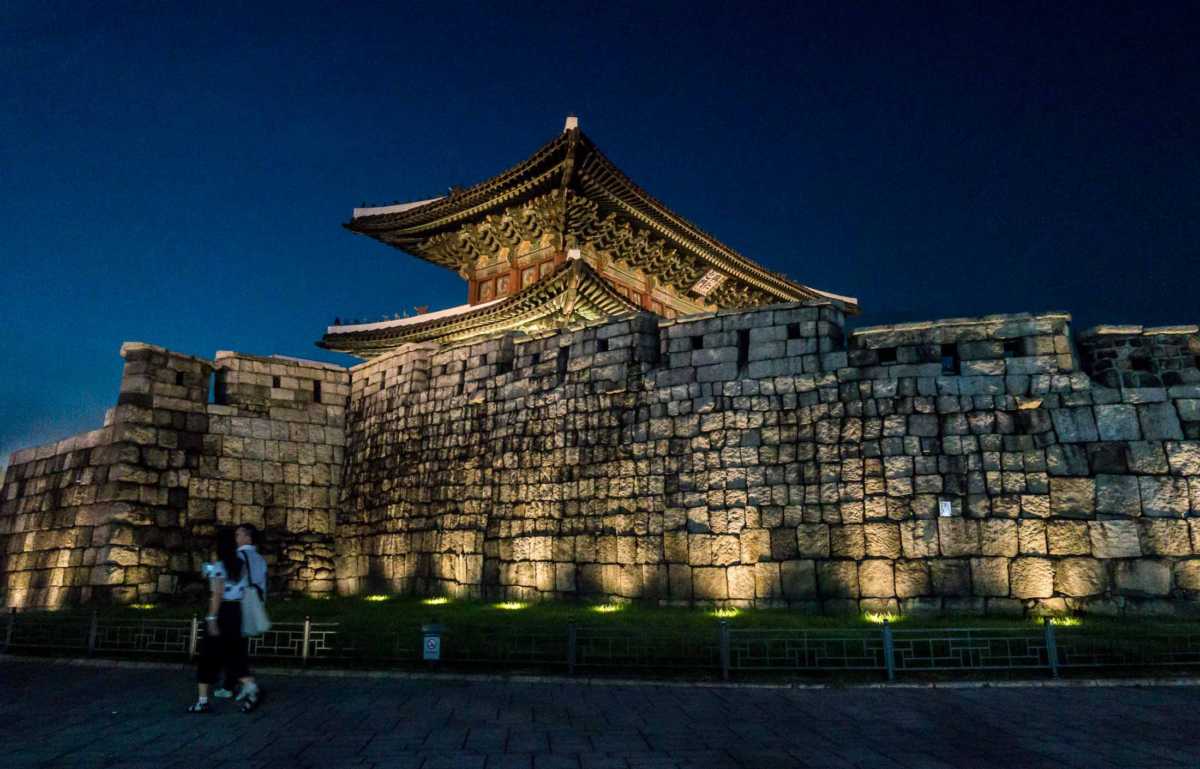 Strolling Seoul at night can give you eye overload at all the LED lit modern architecture. For if anything, Seoul is relentlessly and aggressively modern.
Except occasionally, when you run into a tiny oasis in the steel like this one. The old "Rising Benevolence Gate" or Heunginjimun Gate, of the old city walls.
Originally built in 1398, and rebuilt in 1869, this is one of the four large gates originally built at the four compass points of the old city walls. The four gates were inscribed with four letters, respectively, signifying virtue, justice, civility, and wisdom. This is the "ji" gate, for wisdom. Preserving it was wise, indeed.