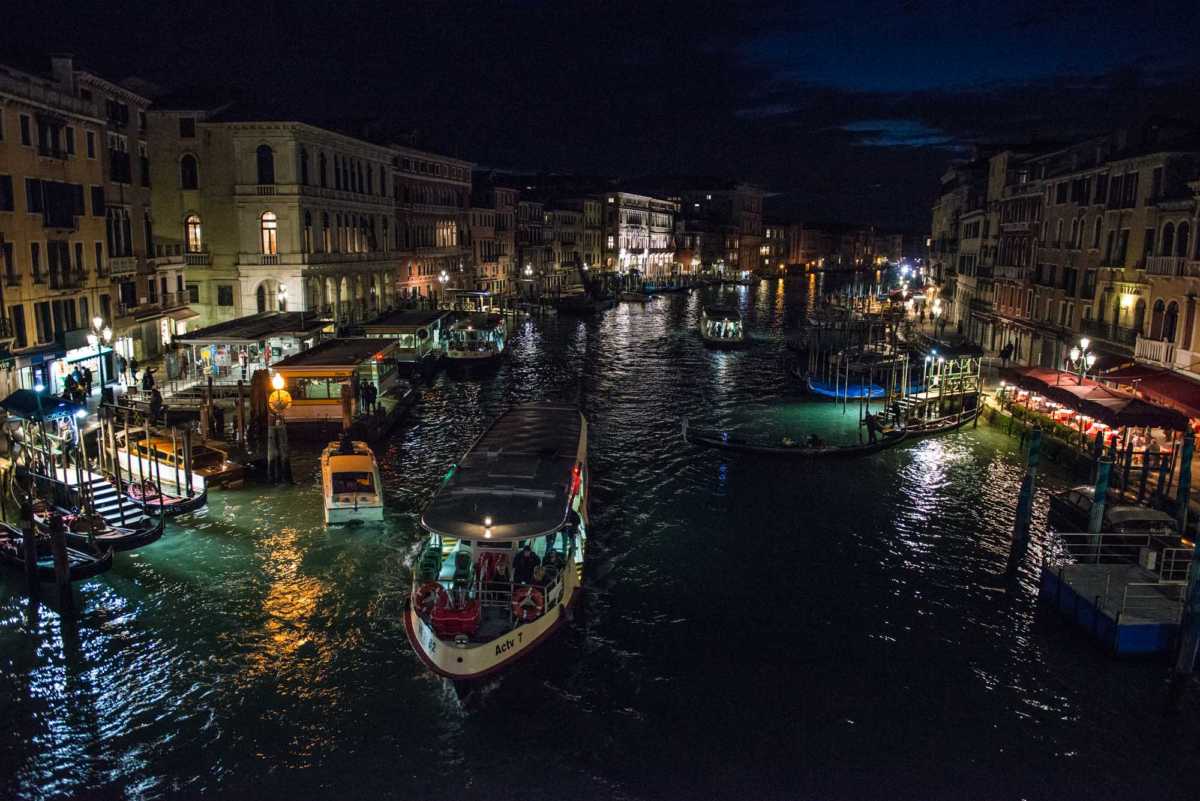 We're staying near the Rialto Bridge in Venice, a very nice neighborhood to just walk around and enjoy the view. There's a lot of architecture and painting and sculpture here, but just the bustle of rush hour on the Grand Canal in Venice, illuminated by the lights that have just come on at dusk, is a beautiful sight as well.
This was shot from the 16th Century Rialto Bridge, which is one of the highest bridges in Venice, designed specifically to allow boats to pass under. And they do. Everything from the commuter boats to barges full of tourists to gondolas with singing gondoliers. (We've heard Santa Lucia in beautiful baritone right out our hotel window.)
I could stay here for a long time and not get tired of anything.
Nothing special here, except to perhaps marvel at the low light performance of the Nikon D800E. When I showed this shot to our Venice guide, she remarked, "That's a posh camera, isn't it?" Yeah, it sort of is. ISO 6400, 1/60 second at f/3.2. I used incandescent light balance, which makes this glow nicely. Gave it a bit of clarity and vibrance in Lightroom, and this is the result.
I've recently updated my photo equipment page to account for a lot of recent purchases to enhance my kit, So please click here for more information.
You can buy prints of my photos on my Smugmug page.