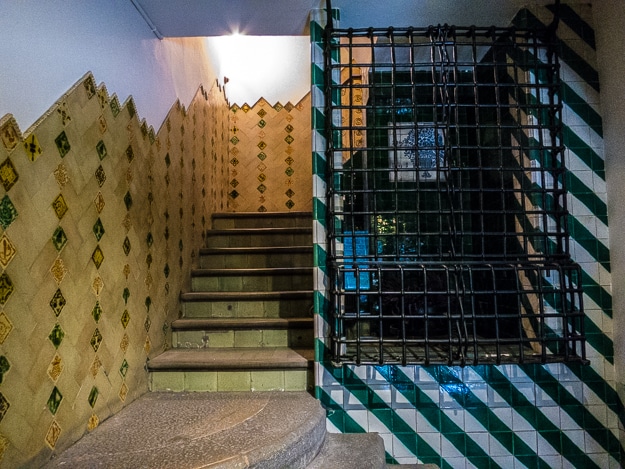 The extra benefits of staying in an apartment in Girona, arranged via Housetrip, surpassed our expectations. The six of us, my husband Tom and his two brothers and their wives, could hang out, recharge, eat some snacks and drink cold beer or cava in the comfort of our own 3-bedroom apartment, smack dab in the middle of the old Jewish quarter of Girona. [Note: Girona, pronounced jee-ro-na, is the Catalan name for the city known in Castillano as Gerona. The province of Girona is north of Barcelona along the gorgeous Costa Brava, and is home to the likes of Salvador Dali (Figueras) and one of my favorite contemporary writers, Javi Cercas.] It also included our first introduction to the architect Rafael Masó.
Our apartment host, Fernando, mentioned in advance correspondence that the apartment building had been renovated by local architect Rafael Masó, and that he could arrange a visit to the Casa Masó nearby. We jumped at the chance and toured the family home, renovated by Masó in 1911, with the Fundació Rafael Masó director, Jordi Falgás.
Masó (1880-1935) grew up in Girona in a large, Catholic family that, in many ways, exemplified its time and place. The men were part of the growing middle class, well-educated and professional. The elder Masó was trained in law, was an amateur artist, and stayed involved in pro-Catalan forces via his daily newspaper and printing press. Rafael's older brothers practiced law and pharmacy and also kept the presses rolling. One taught mathematics and Catalan, even when it was forbidden. There were eleven children in all, and everyone was involved in some manner in education, the press, and the family's spiritual life. Rafael himself was educated in Barcelona, but his vibrant home life certainly influenced his career choice and expanded his sphere to include city planning, poetry, design, and public affairs along with architecture.
Some posts on Travel Past 50 may contain affiliate links. If you buy something through one of those links, we may earn a small commission. As an Amazon associate, we earn from qualifying purchases.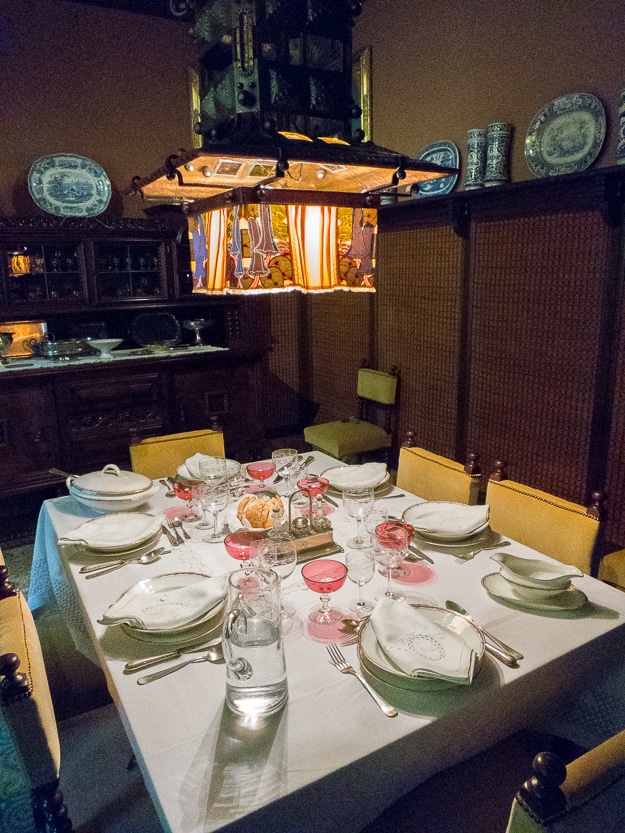 Casa Masó, the family's home, provides great examples of the architect's career at the turn of the century. A contemporary of the Barcelona architect Gaudi, Maso rejected (though respected) the fantastic embellishments of his fellow Catalan architect, and sought influence instead in calm English country homes, in the integration of nature in design (William Morris) and in the rhythm and geometry of the growing arts and crafts movement. He was certainly aware of the Art Nouveau movement in Europe, and the emerging Prairie Style in the United States.
As the Masó family grew, so did the house on the narrow Ballesteries street. Eventually three homes were combined into one. Masó utilized classic forms and symmetry on the exterior to create a singular presence, even in the dense neighborhood. His interiors feature tiles, carvings, painting and flooring that are both harmonious and thrilling patterns leading from one area to another.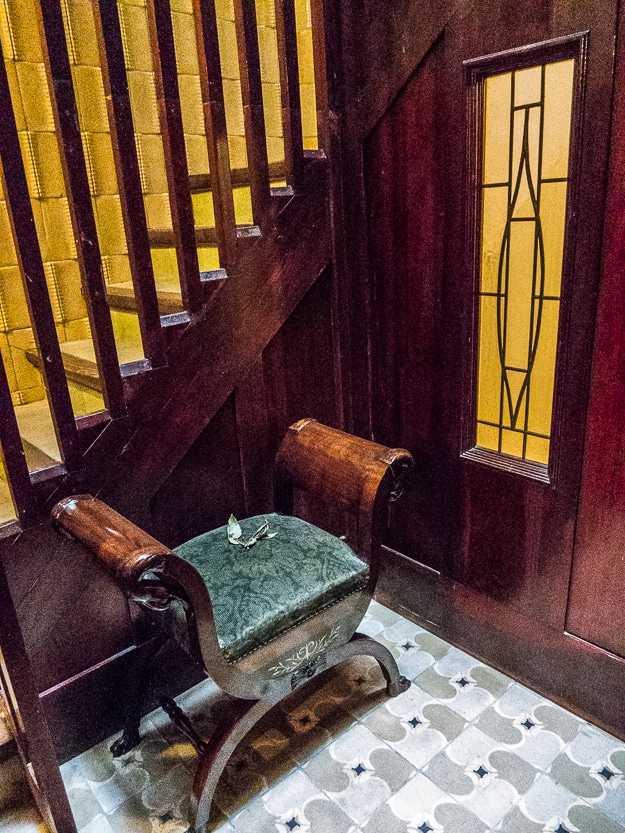 The comprehensive detail of the period is visible in Masó's furniture designs and decorative items. He worked gracefully and fully between architecture and the applied arts.
While some Masó buildings in Girona have not survived, and others were abandoned or compromised in negotiations with the clients, some great examples survive. Start at the Fundació Masó, where tours of the Casa Masó are by appointment. You can freely visit the pharmacy Masó built for his brother's business in Girona. For us, the bonus was seeing Masó's hand in the tile work in the apartment we occupied.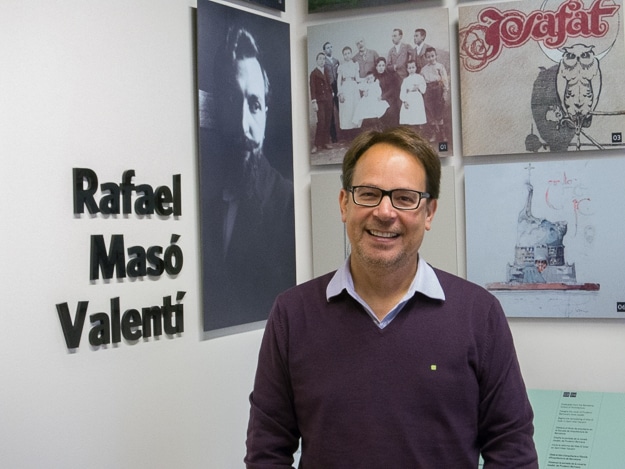 And a final small world note: director Falgás is himself an accomplished art historian. He was a Fellow at the Cleveland Museum of Art from 2004-2007, and was also Assistant Executive Manager of the Fundació Gala-Salvador Dali. Before that, he lived for a year in the Minneapolis suburb of Coon Rapids where his wife was teaching at the time. We had a good laugh at Coon Rapids' expense; this will no doubt be of passing interest to a couple of our Coon Rapids friends.
Travel Planning Resources
Looking to book your next trip? Use these resources that are tried and tested by us. Flights: Start finding the very best flight deals by subscribing to
Thrifty Traveler
. Book your Hotel: Find the best prices on hotels with
Booking.com
. Find Apartment Rentals: Find the cheapest prices on apartment rentals with
VRBO
. Travel Insurance: Don't leave home without it. We recommend
Allianz Travel Insurance
. Need more help planning your trip? Make sure to check out our
Resources Page
where we highlight all the great travel companies and products that we trust. See all of the gear and books we like in one place on our
Amazon shop
.