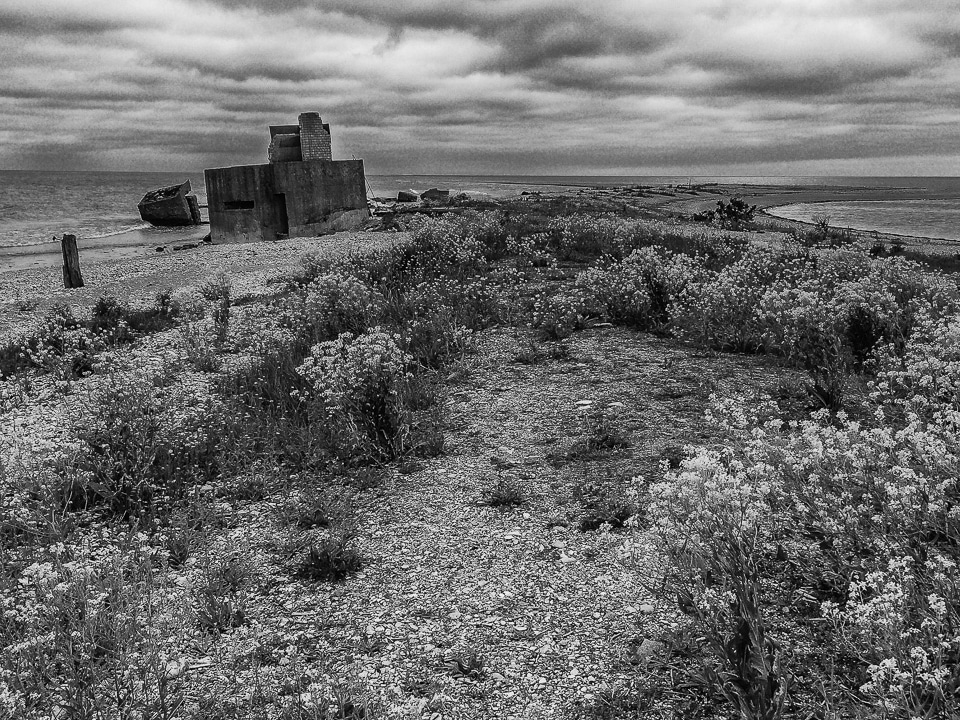 As we travel around northern Europe, we tend to head for remote coastlines. On so many of them, we've found the remains of German coastal batteries from World War II. Of course the guns have been removed, but the steel reinforced concrete hulks often stand as relatively undisturbed reminders of what horrible things went on in Europe 70 years ago. In this case, on the very southern tip of the Estonian island of Saaremaa, the land has sunk some since 1945 and the main bunker is gently washed by the waves at high tide. More bunkers further down the sandy strip of land are now three or four meters into the sea and have broken up as their foundations have been undermined by the relentless water. I think of all the castles we've seen that have survived more than a thousand years, and wonder if these 20th Century battlements will survive that long.
This was taken with my iPhone5, because we were hiking way out on a spit of sand, and I was lazy and left the big camera in the car. Also, I didn't know there was anything out there but sand, so I didn't know I'd be shooting anything. Lesson learned. Again. Anyway, it was a very gray day, so I thought it would be good to process this as black and white. I enhanced the contrast of the sky a bit to bring out the cloud definition, then imported the shot into Silver Efex Pro, which is how I do black and white. After that, I actually smoothed out the contrast a bit. I debated whether to do this in black and white, because the yellow flowers in the sand were actually a nice contrast to the concrete gray of the bunker and the day. Here's the color version, too. You decide.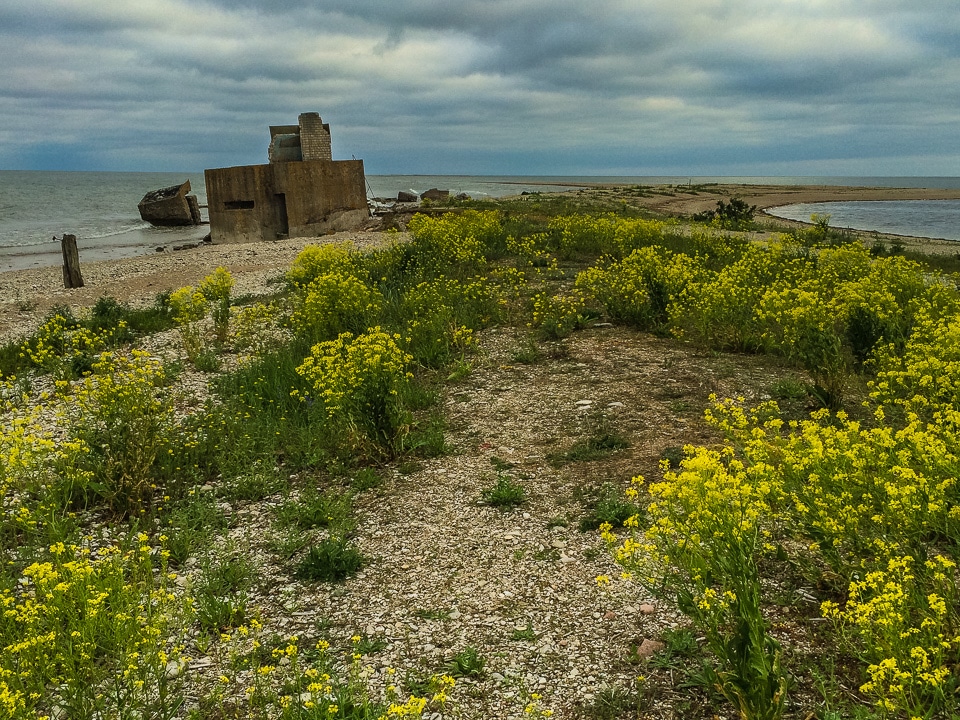 For more info about the equipment and software I use, see this page.
You can buy prints of my photos on my Smugmug page.