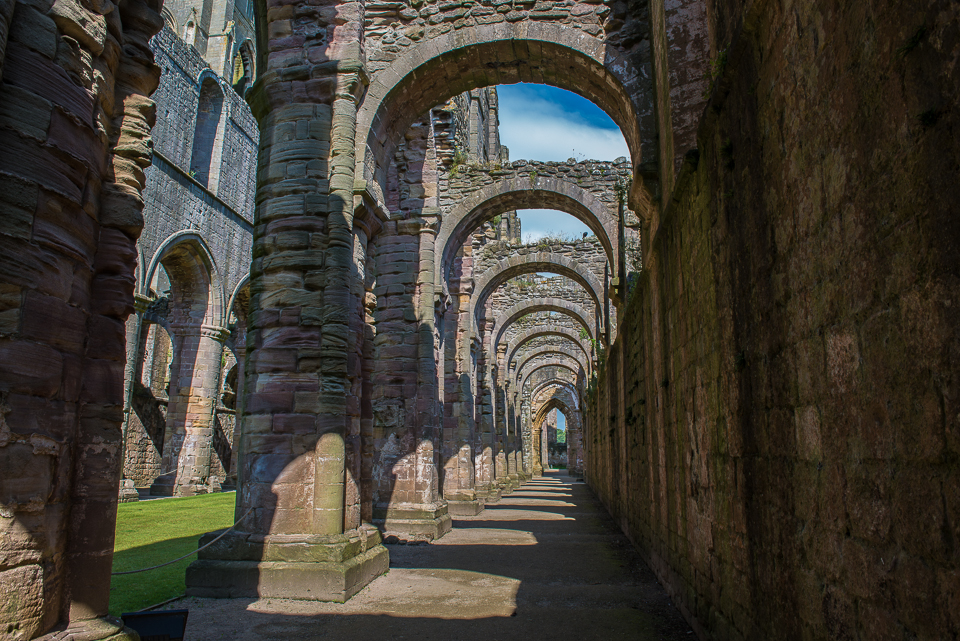 In the early years of the 16th Century, King Henry VIII of England decided that the various Catholic abbeys held too much wealth and power. (It is estimated that the abbeys held over 60 percent of the land in England.) Since the abbeys paid a "tax" to the Roman Church, but no tax to the king of England, Henry decided to reverse the situation. Since he'd already assumed the title of Head of the Church in England, he used his new power to dissolve the abbeys and take over their holdings.
Fountains Abbey in Yorkshire was one of the richest abbeys in England, with vast holdings of very productive farm and grazing land. After appropriating the lands and income, Henry sent soldiers to pull down the roof of the huge church. The soldiers did the job well, even melting down the stained glass windows and taking the lead back to London to sell.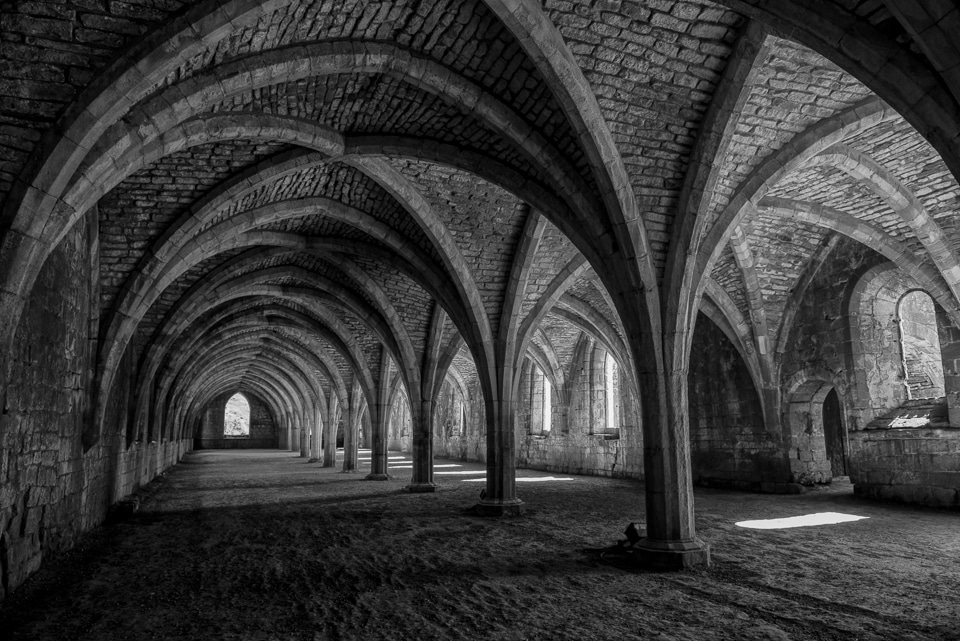 The destruction of the abbey was mostly accomplished, but the cellarium, which was used for storage, survived the destruction that rendered the rest of the site unusable.
You can help yourself get ready for your own travels by reading our Get Started Planning Your Trip Now page.
We love traveling–with the right gear. We've gathered a lot of the stuff we use to make travel more pleasant and efficient all on one page. Shop our Travel Past 50 Amazon page to find our favorite gear. If you purchase something from the store, Travel Past 50, as an Amazon affiliate, may receive a small commission at no extra charge to you. Thanks.
Note: This post and other posts on TravelPast50.com may contain paid or affiliate advertising links.