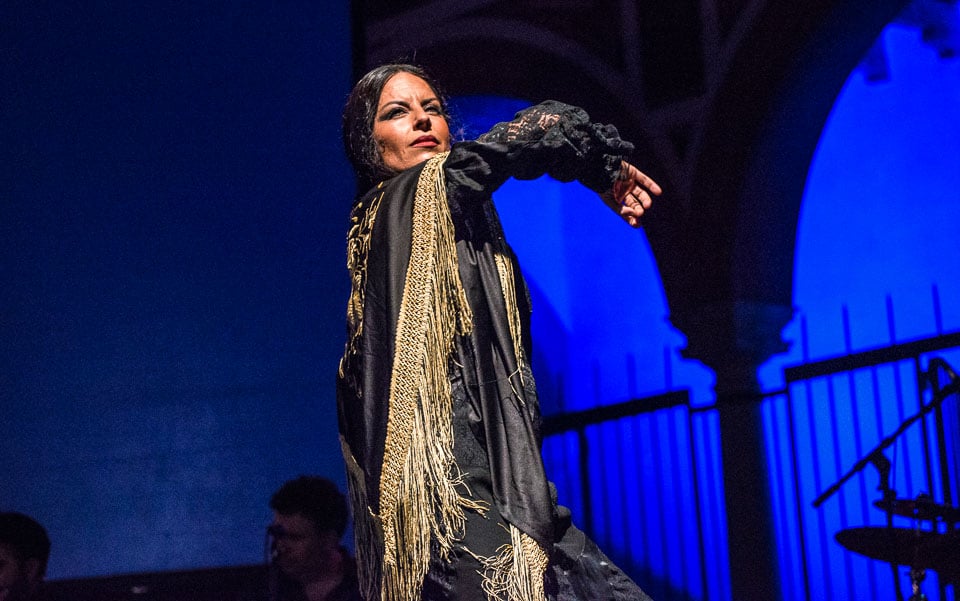 Flamenco isn't hard to describe. If you speak Spanish.
There's a word for it–duende. It doesn't really translate into English. I suppose if you had to try just one word, you could maybe use soul. But that would fall short. Duende is soul, but also grace, and unbridled emotion, and undisputed authenticity.
It has unmistakable overtones of jealousy, of violence, blood, madness, and death.
As the great Spanish poet, Federico Garcia Lorca said, "We only know it burns the blood like powdered glass."
And, the purest artisic expressions of duende are bull fighting and Flamenco.
The midsummer Saturday night in Córdoba was called the Noche Blanca, or the White Night. All over Córdoba stages were set up, and the performances went all night from 10:30 p.m. to 7:30 a.m.
I must admit that we only made it to 3 a.m. We heard, but couldn't see, the first act in the biggest plaza in Córdoba. We couldn't get close enough for the crowd. So we abandoned the plaza and headed for a small square where the next performance was still an hour away. We bought a cheese sandwich and a few beers and waited in seats we'd grabbed in the second row and struck up conversation with a woman from Córdoba. She was a bit surprised that a couple of foreigners were staying up all night to watch something so purely Spanish as Flamenco. We told her a friend from Córdoba, who also happens to be an amazing dancer, had told us we should come.
"If you can't stay for the Noche Blanca, you could go to a guiri show," our friend told us. Guiri is a ever-so-slightly derogatory term for foreigners, especially tourists. And a guiri show would be a flamenco show that starts and ends early and has only tourists in the audience. That's the show that they're trying to sell you whenever you wander into a touristy area of any Andalusian city.
I told her I didn't want to go to a guiri show. "Then you have to stay for Noche Blanca," she said.
I asked her if we stayed if she thought that some tiny bit of duende would rub off on me. "No. But at least you'll get to see it."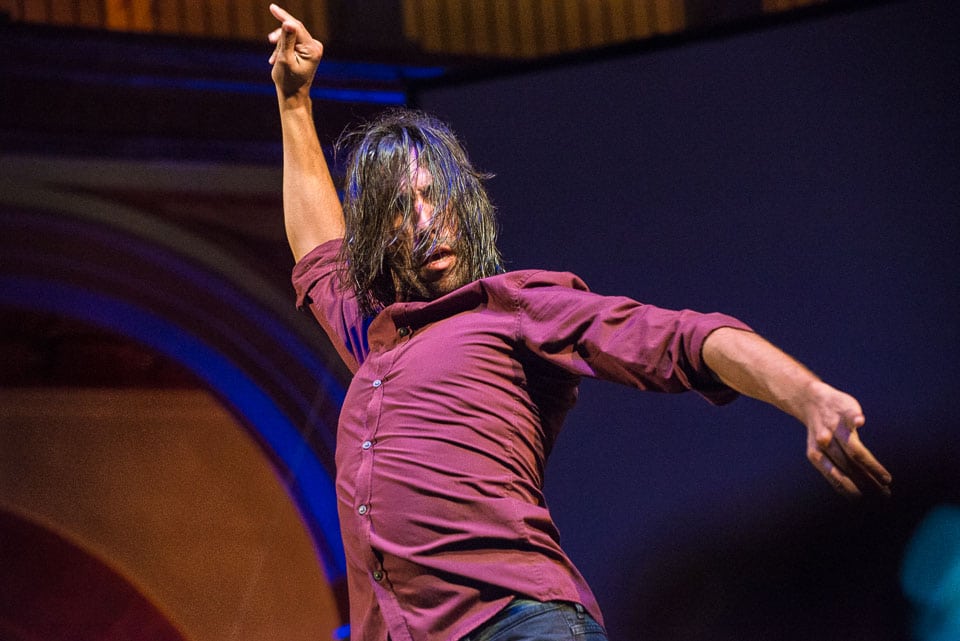 The group we saw was called Eterno Camaron, and the show was a tribute to the legendary Flamenco artist, Camaron de la Isla. The group is made up of three singers, a guitarist, keyboards, drums, and two dancers. And yes, they have duende.
The reaction of the square packed with Cordobans left no doubt. And, we got to see it.
Here are audio excerpts from the evening, including vocals, guitar, the rhythms of clapping and dancing, and the crowd, Olé!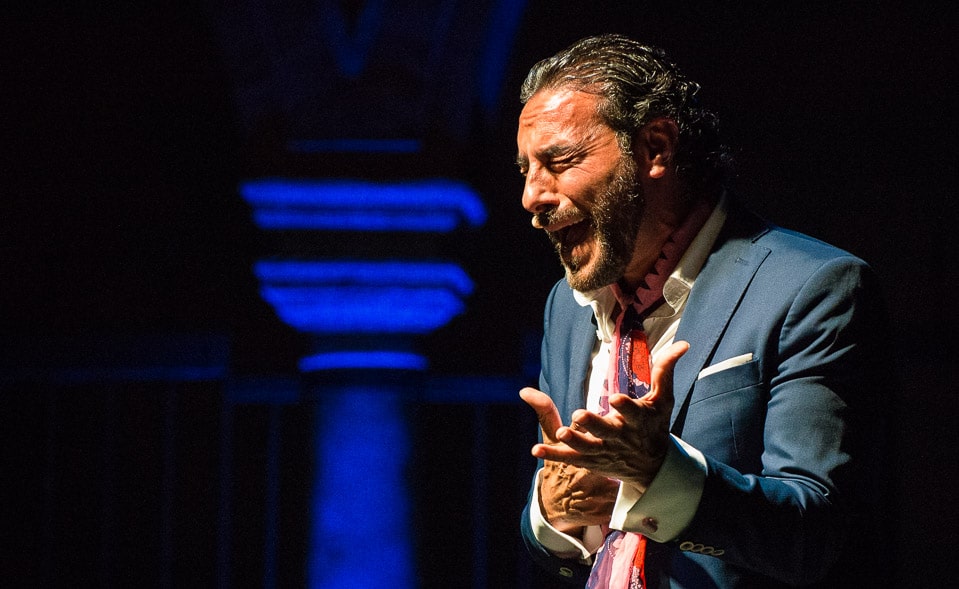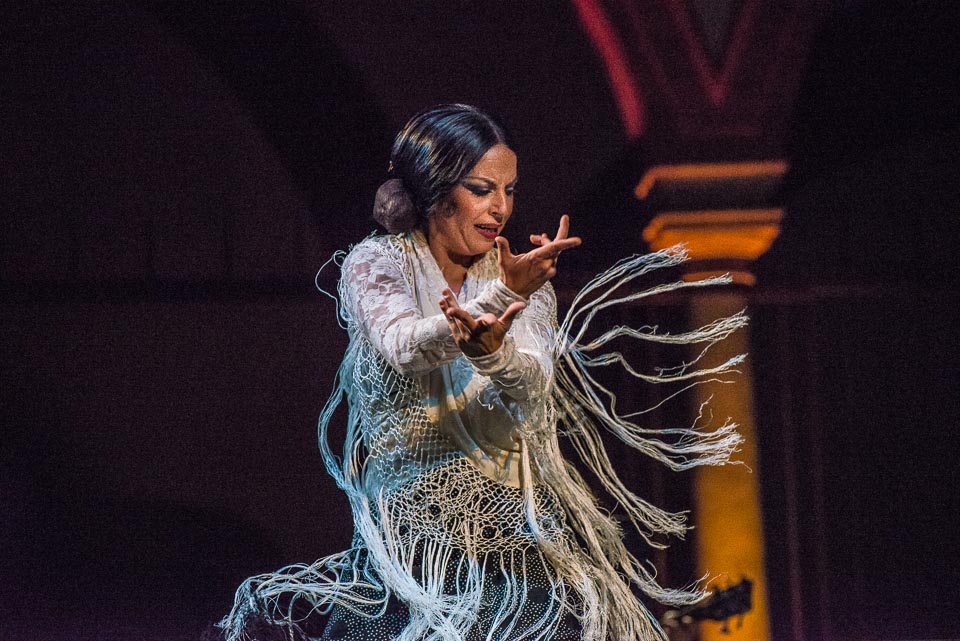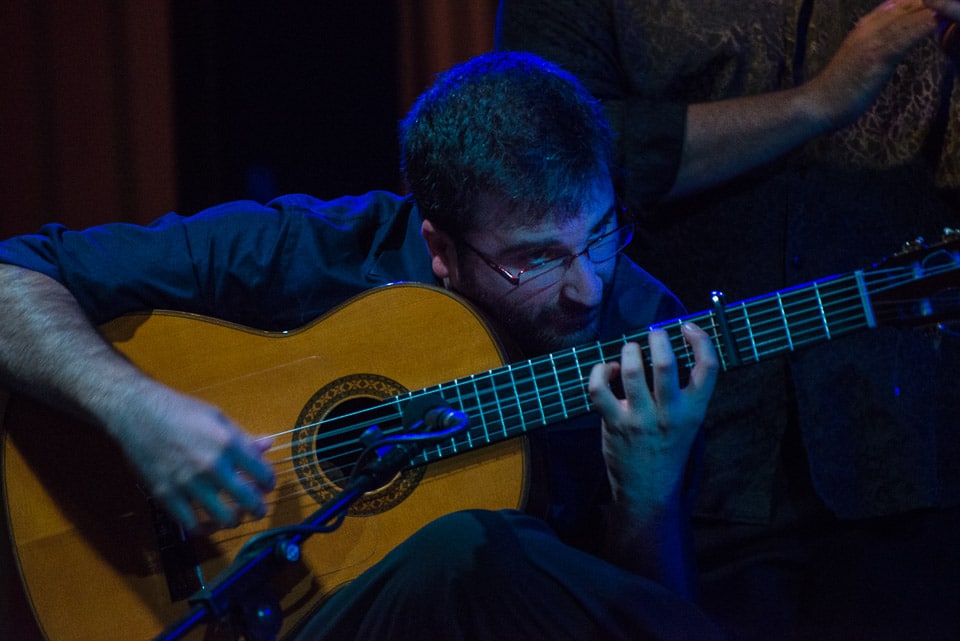 When you're thinking of traveling, your first stop should be our Travel Resources page, where we list all the essentials you need to make your travels easier, cheaper, safer, and more fun.
You can also help yourself get ready for your travels by reading our Get Started Planning Your Trip Now page.
We love traveling–with the right gear. We've gathered a lot of the stuff we use to make travel more pleasant and efficient all on one page. Shop our Travel Past 50 Amazon page to find our favorite gear. If you purchase something from the store, Travel Past 50, as an Amazon affiliate, may receive a small commission at no extra charge to you. Thanks.
We never leave home without our travel insurance. Nor should you. Search for the travel insurance from Allianz that best meets your needs, whether it be an annual plan or a single trip.
You can see (and buy prints) of most of our travel photos in one place on this page.
Note: This post and other posts on TravelPast50.com may contain paid or affiliate advertising links. As an Amazon Associate we earn from qualifying purchases.