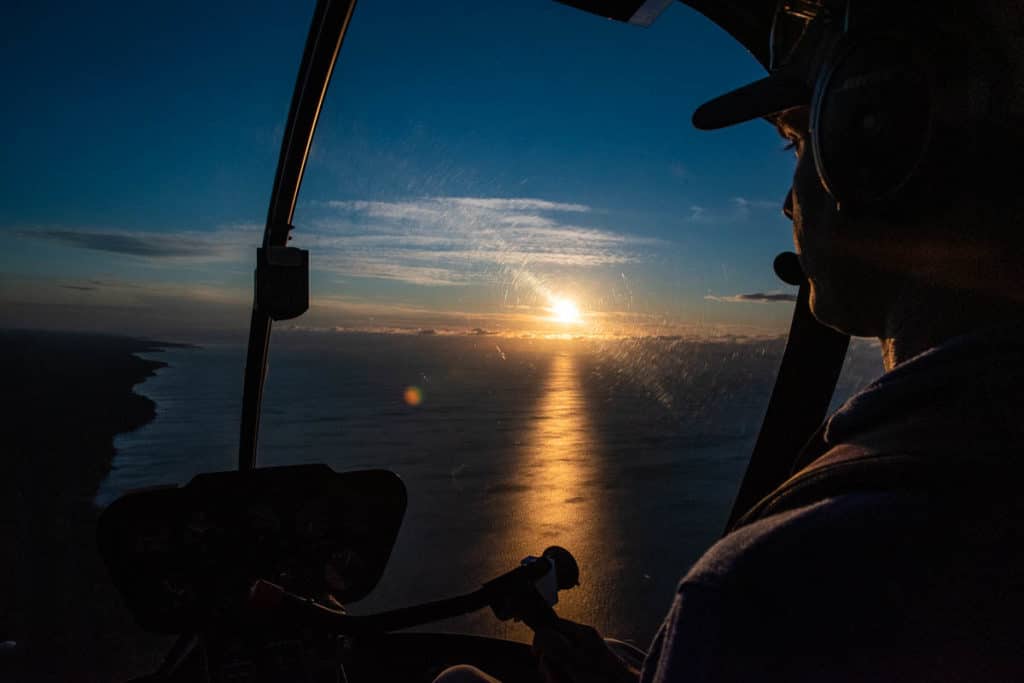 Almost anyone from the Midwest USA can identify Duluth Minnesota on a map, since it's situated at the terminus of the Great Lakes on the western edge of Lake Superior, the biggest of the Great Lakes.
Almost every visitor to Duluth has stood at the iconic aerial lift bridge and listened to the horns blast as immense freighters–way too large for this town over 2,000 miles from the nearest ocean–barrel through the canal to the Port of Duluth-Superior.
Even more people drive through Duluth to reach the scenic highway that heads up the North Shore to Grand Marais, and on up the Gunflint Trail to the Boundary Waters Canoe Area.
But if you're lucky, you will stay in Duluth a little longer and discover some of the best things to do and see in this historic city. Here are five things we love about Duluth, not counting watching the ships come and go.
Lake Superior Helicopters Tour
Lake Superior Helicopters operates out of a Duluth Airport hangar, about 15 minutes from downtown. Tour options include hovering over the harbor and flying up the North Shore to see the city's Glensheen Mansion. On the way, passengers will enjoy seeing the Duluth Rose Garden, several big parks, and picturesque college campuses. Another tour flies south from the harbor over Jay Cooke State Park. We recommend sunrise flights for the most breathtaking views.
The company also provides pilot training with degree options offered in partnership with Lake Superior College's Center for Advanced Aviation in Duluth. LS Helicopters pitches in with community support when needed and offers charter services.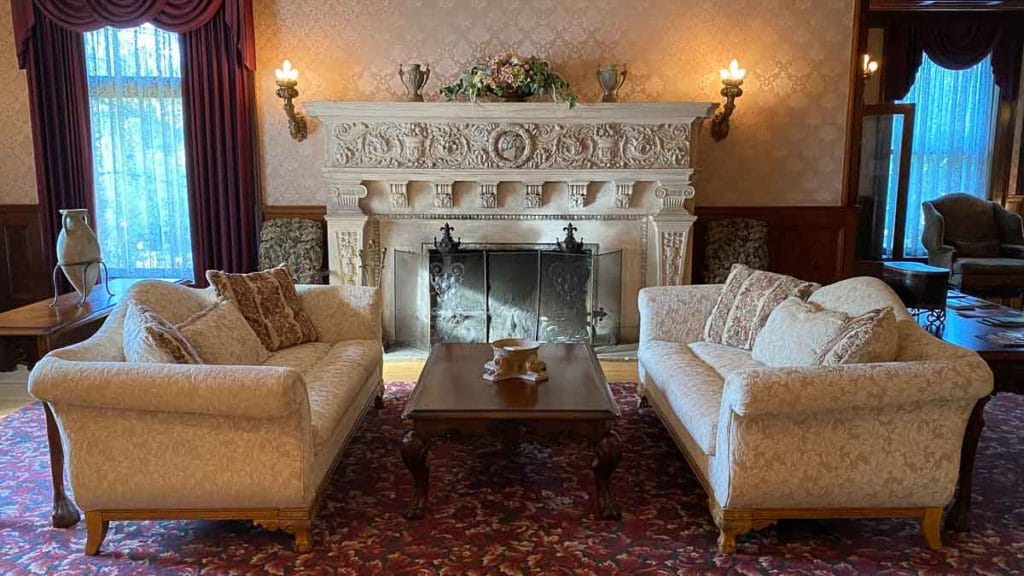 Cotton Mansion Bed and Breakfast, Congdon Park
This is the place to get a real feel for the Congdon Park neighborhood where both Chester Congdon (of Glensheen Mansion fame) and Joseph Bell Cotton were swept up in the iron ore boom at the turn of the 20th Century. The mining business resulted in great expansion of rail and shipping infrastructure around Duluth, and eventually garnered the attention of U.S. Steel (who bought the mines) and John D. Rockefeller.
Joseph Cotton, an attorney, was politically active, served in the Minnesota legislature, and spent his career as general counsel to various mining and railroad companies. He moved East with his family by the 1920s. But the Duluth house, built in 1908, remains in – or rather has been restored to – pristine condition in the Italian Renaissance style, showcasing hand-carved decorative woodwork and imported marble fireplaces.
Thanks to owners Ken and Kimberly Aparicio, the Cotton Mansion introduces guests to the city's rich history. They are well versed in the stories not only of the commerce barons but of the immigrants who crafted the house. The Bed and Breakfast is first rate in comfort, ambiance, and service. Breakfasts are tasty and elegant. We stayed in the carriage house, but lounged in the living room, study, and breakfast porch. Walk the surrounding Congdon Park neighborhood to gawk at the other mansions, or drive over to the Glensheen Mansion for a tour through time.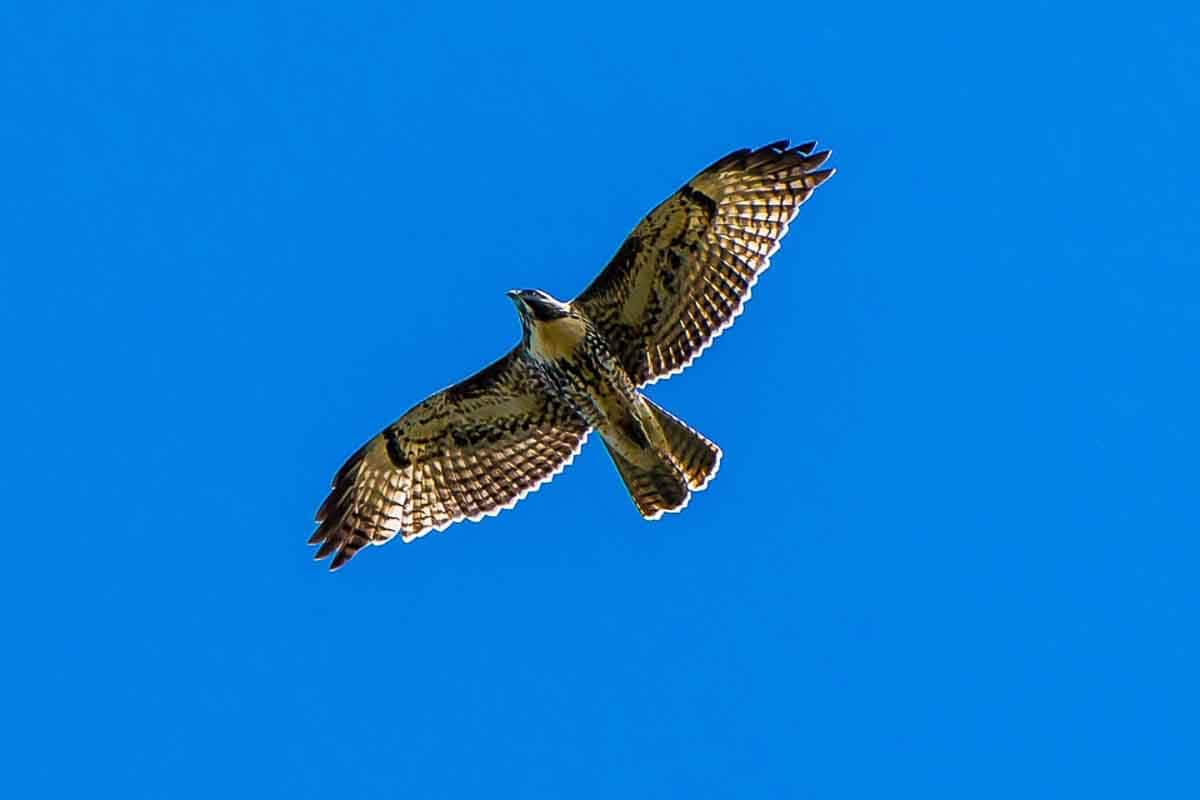 Hawk Ridge Bird Observatory
Serious birders gather here at Hawk Ridge year round, but especially during the spring and fall migrations to count the flocks. For us casual bird fans, the view from high above Lake Superior is worth the stop, as is the fun opportunity to learn a thing or two by chatting with others. We bought T-shirts from a pop-up store; donations for brochures are suggested. Short trails circle the ridge. Just to clarify, there is no building here, just a well-organized nature reserve. Hawk Ridge hosts a Hawk Weekend Festival each September and owl programs in October.
The Hawk Ridge Nature Reserve is located on the eastern end of Duluth's Skyline Parkway, which really clinches Hawk Ridge's place our Duluth love list. Heading east from Hawk Ridge and then back down to Lake Superior is a beautiful drive along Seven Bridges Road.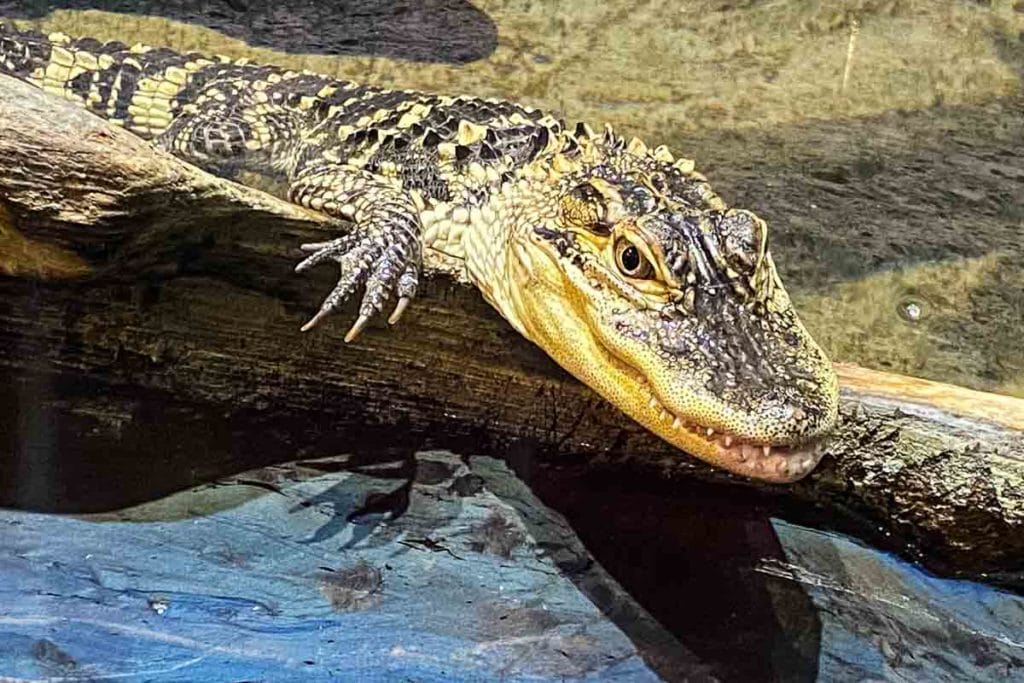 Great Lakes Aquarium
We figured a freshwater aquarium might be sort of boring, but not so. At the Great Lakes Aquarium touch a crab, look eye to eye with a Muskie or Electric eel, and Google that bamboo shark you'll come across in one of the tanks! (Who knew?) There's even a raptor corner for birds who like to keep an eye on the fish. All the local favorites are here, too: trout, bass, sturgeon, walleye. Oh, and a couple Aquarium balconies offer nice views over the harbor.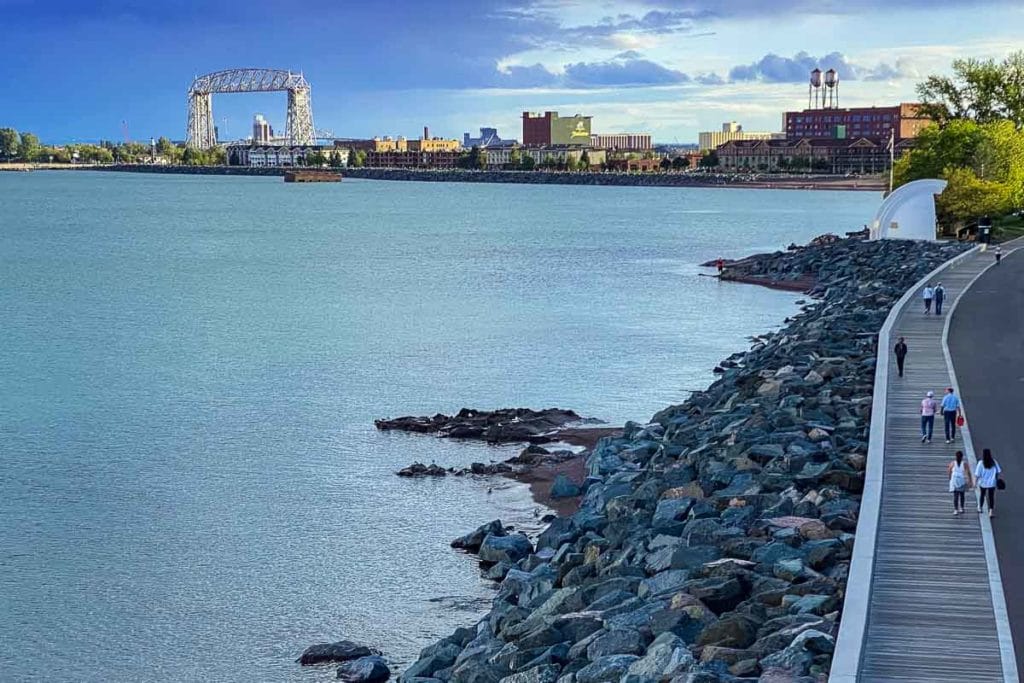 The Lakewalk
You can bet that our favorite thing to do involves walking and views…and it's free! From Canal Park beside the Lift Bridge all the way to Brighton Beach on the northeast end of Duluth (about 7 miles one way), Duluth's Lakewalk delivers the best close-up view of Lake Superior. The beauty of the lake is its capriciousness, so who can tire of this vantage point? Every time of day, with every change in light and wind and weather, the lake landscape shifts and shines.
The path is partly asphalt and partly boardwalk, newly improved when the entire shoreline had to be reinforced after hefty storms in 2017-18. It's fun to see all ages enjoying the various sections: climbing boulders, playing on the beach, skipping stones into the lake, enjoying parks and benches, biking, skate boarding, scooting, running, or walking. The Lakewalk is nature's playground and Duluth's pride and joy.
Read more about attractions, shopping, events, and fun things to do in Duluth in our MNTrips.com "Destination Duluth" story.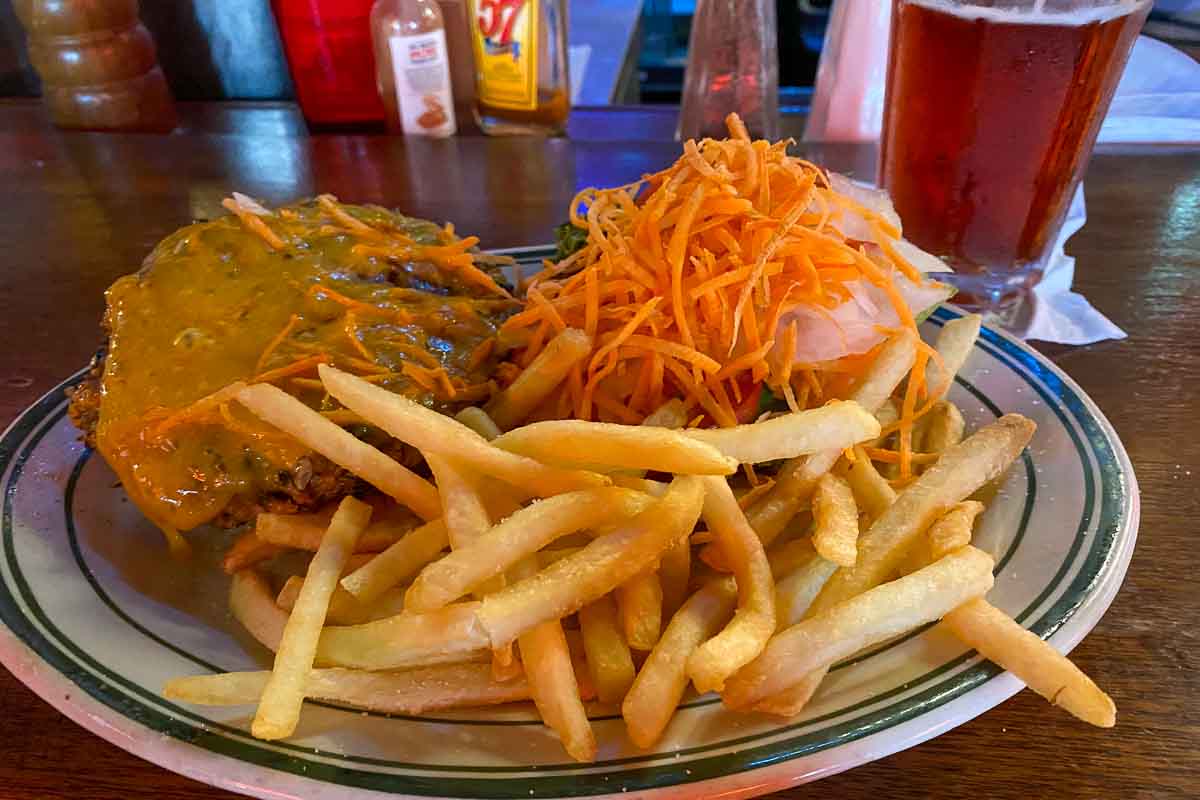 Bonus: Eating in Duluth
You didn't think we'd stop at five things, did you?
Here are a couple hints for your dining pleasure. For more restaurant reviews, see our story "Great Restaurants in Duluth" post on MNTrips.com.
Burgers. Burger – Even though the Lake Ave Restaurant is know for its inventive, chef-chef-driven menu, their traditional Lake Avenue Burger is a winner. And even though Grandma's Saloon and Grill is known for traditional burgers and tavern food, their Wild Rice Burger is delicious.
Wine List. Bellisio's in the Canal Park district surprised us with its extensive wine list, including several affordable wine flights organized by grape and style.
Diner. If by 'diner' you also look for fresh, organic, locally sourced comfort food, the Duluth Grill is the place for you. Also explore this Lincoln Park neighborhood for local crafts.
Smoked Fish and Meats. Don't miss Northern Waters Smokehaus for heaping sandwiches and deli items. Also mail order.
Local Brews and Spirits. We've long been fans of Bent Paddle Brewing and their beers sold regionally. The Brewery is in the Lincoln Park neighborhood on the west side of town. Or check out Canal Park Brewing Company if you like your beer with a view. We sampled a wonderful gin cocktail with spirits from Vikre Distillery at the Boat Club Restaurant at Fitger's. The Vikre Distillery owners' story is fascinating: we hope to meet them at the distillery next time we visit to Duluth. There is always a 'next time'!div class="content-box-blue">
When you're thinking of traveling, your first stop should be our Travel Resources page, where we list all the essentials you need to make your travels easier, cheaper, safer, and more fun.
You can also help yourself get ready for your travels by reading our Get Started Planning Your Trip Now page.
We love traveling–with the right gear. We've gathered a lot of the stuff we use to make travel more pleasant and efficient all on one page. Shop our Travel Past 50 Amazon page to find our favorite gear. If you purchase something from the store, Travel Past 50, as an Amazon affiliate, may receive a small commission at no extra charge to you. Thanks.
We never leave home without our travel insurance. Nor should you. Search for the travel insurance from Allianz that best meets your needs, whether it be an annual plan or a single trip.
You can see (and buy prints) of most of our travel photos in one place on this page.
Note: This post and other posts on TravelPast50.com may contain paid or affiliate advertising links. As an Amazon Associate we earn from qualifying purchases.