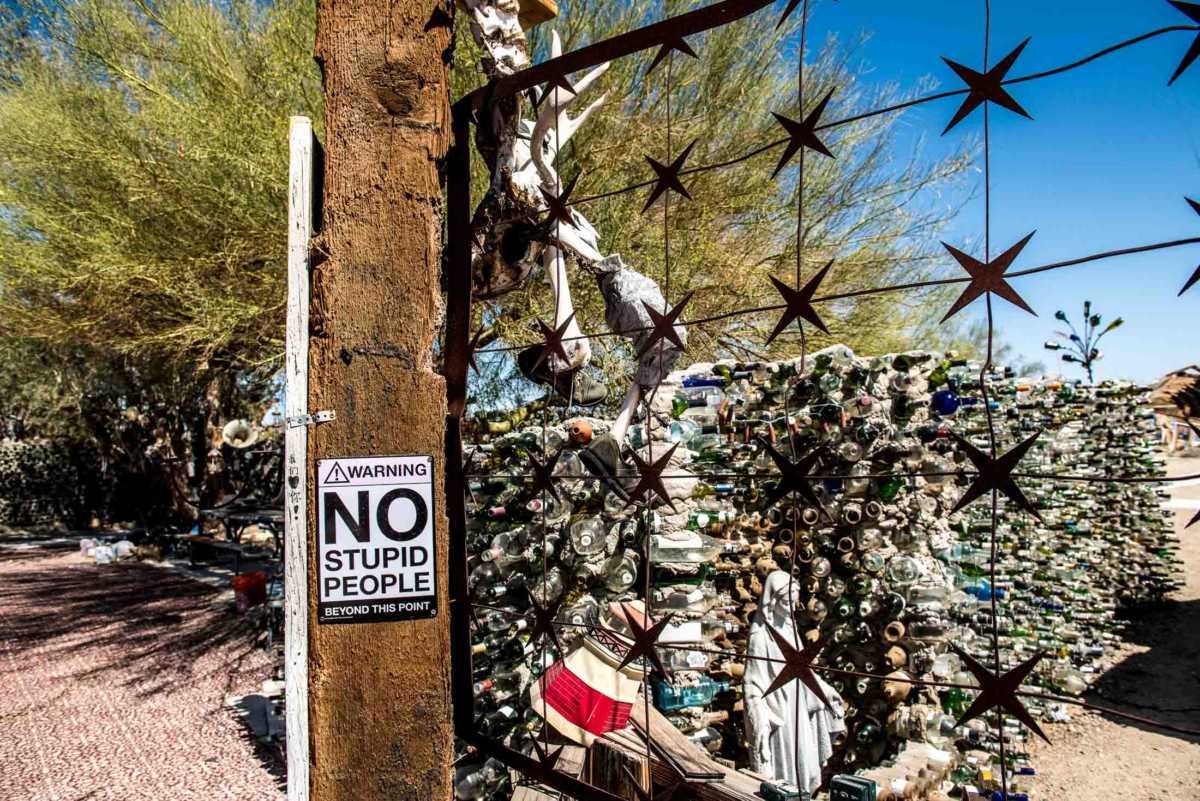 [Note: This post last updated February 2023.]
Here's the thing about the desert: it really wasn't meant for people to live in. That's why the few people who do live there do so by their own determination.
This determination takes two forms. The first one is to live apart from other people, or to live with only like-minded people, who also want to live apart from other people.
Some posts on Travel Past 50 may contain affiliate links. If you buy something through one of those links, we may earn a small commission. As an Amazon associate, we earn from qualifying purchases.
The second is similar to the first, except it's perhaps even more pure. The desert is for people who already are apart, in the way they think, from other people. The hostile location is more a manifestation of that solitude, rather than the other way around. It's not that you can't create this sort of desert in your own head, mind you. But if you could, it wouldn't look too different from this.
Note: This post and other posts on TravelPast50.com may contain paid or affiliate advertising links.
Around the Salton Sea Desert Area
At least, that's the explanation I came up with after driving around the Southern California desert for a few days, especially after visiting the area around the Salton Sea. Because there you'll see some pretty startling departures from what you think of as the same Southern California of Los Angeles and San Diego.
Here, you'll see the almost aggressive poverty of the town of Bombay Beach, where there's no sense of welcome at all. After that, there's Slab City, an old Marine base that's been squatted on by everyone from unconverted hippies to downright ornery and dangerous loners who warn you off their space with signs promising your imminent death by large caliber weapon if you should approach them.
And, at the end of the road, is East Jesus, which seems to make you sort of welcome–if you're not staying long.
East Jesus, California
East Jesus is a museum. It's even an officially sanctioned museum, according to its tax status and some paperwork filed with the state of California. But, it's unlike any museum you've seen before. It's more of what most people think of as an art installation, an art oasis, or a performance space. East Jesus itself calls its exhibit space an "Art Garden."
It's definitely art, very interesting and accomplished art, made, it seems, almost exclusively from detritus scavenged from the society it's set itself so far from. Artists who live off the grid use the raw materials of the very grid as their canvas.
But, in a larger sense, it's a museum of a way of life that is set apart from society. If you've ever admired the paintings of daily life by Vermeer, Steen, and de Hooch in Amsterdam's Rijksmuseum, you should admit that the sculptures of East Jesus are the modern equivalent of those artists' comment on our interaction with our items of quotidian existence–with the overarching sense that said existence is based on non stop information bombardment, perpetual production of perishable hardware that delivers that information, and the sense that the perceived connection via those machines is, at best, fleeting, or, at worst, utterly illusory.
Is that cynical? I don't think so. After meeting Greg, who kindly showed me around the "backstage" area of the site, and doing some reading of the excellent web site, I have come to the conclusion that the artists who live here, or drop in occasionally to work here, are dead serious about creating an enduring body of work that makes eloquent comment on the life that they choose. And the life they choose to leave behind.
If anything, that's why the desert provides a solar powered backdrop for this sort of art, a backdrop that's better than any other landscape–and certainly better than any stately building. The harsh environment requires a resolute clarity of anyone who wants to come here. And, the relentless sun just brings that clarity into higher relief. That's what you'll see at East Jesus.
It's worth the long, dry, drive.
If You Go
If you go, be sure to also stop in to Salvation Mountain, only a little over a mile away. It's no accident that the so-called great Western religions grew out of the desert. Because the desert affects the brain. If you're out there too long, you begin to see things. And believe things. Things that come out of the nothingness of the desert and become real. Or at least real enough to make someone like Leonard Knight want to make something like Salvation Mountain.
Where to Stay
The town of Brawley, on the south side of the Salton Sea and surrounded by the Sonny Bono Wildlife Refuge, is prepared for your stay with a couple of fine hotels and a range of price points.
Both the Best Western Plus Main Street Inn and the Brawley Inn Hotel and Conference Center offer plenty of amenities.
A lot more info on East Jesus can be had from its website. As I learn more, I hope to add a bit more to this post about the artists who work here and the few full time and part time inhabitants of East Jesus. In the meantime, please read the website about the founder Charlie Stephen Russell and the Chasterus Foundation, which actually runs the place now. For amusement and information, I highly recommend reading the "Survival Guide" before you consider a visit. In the meantime, enjoy some photos I made of the art.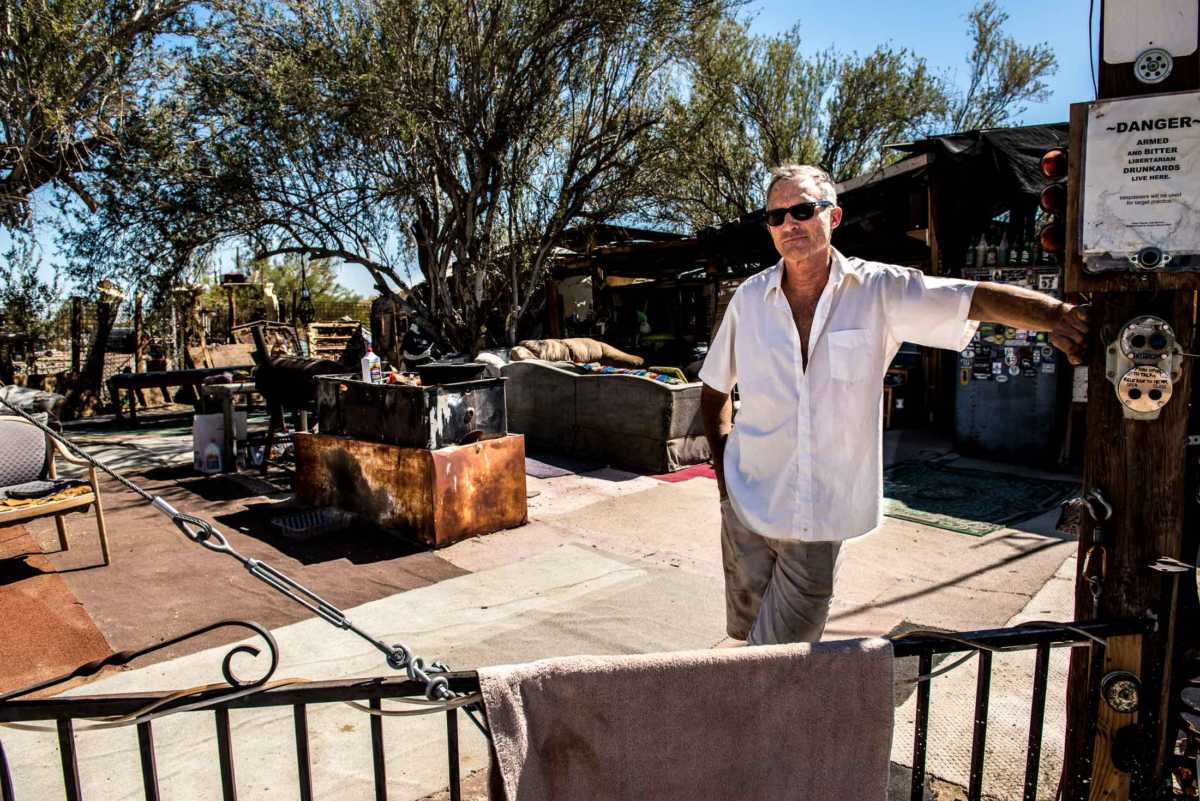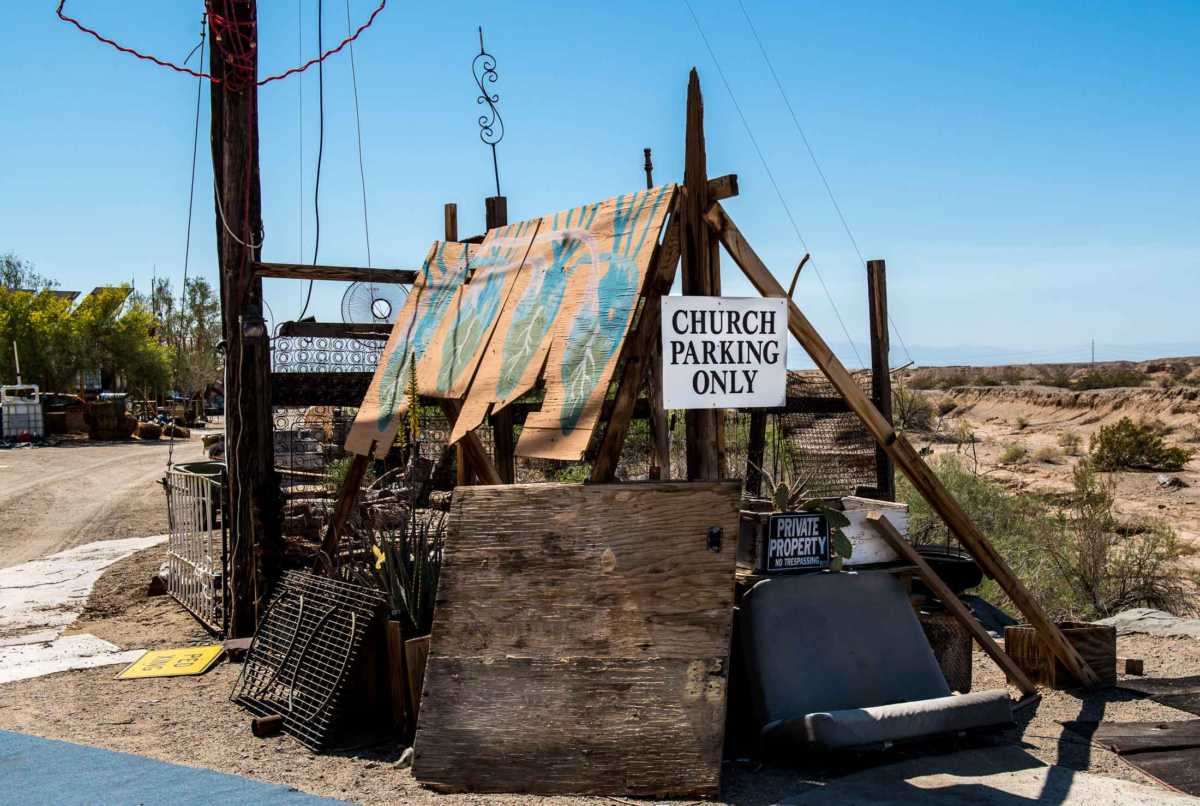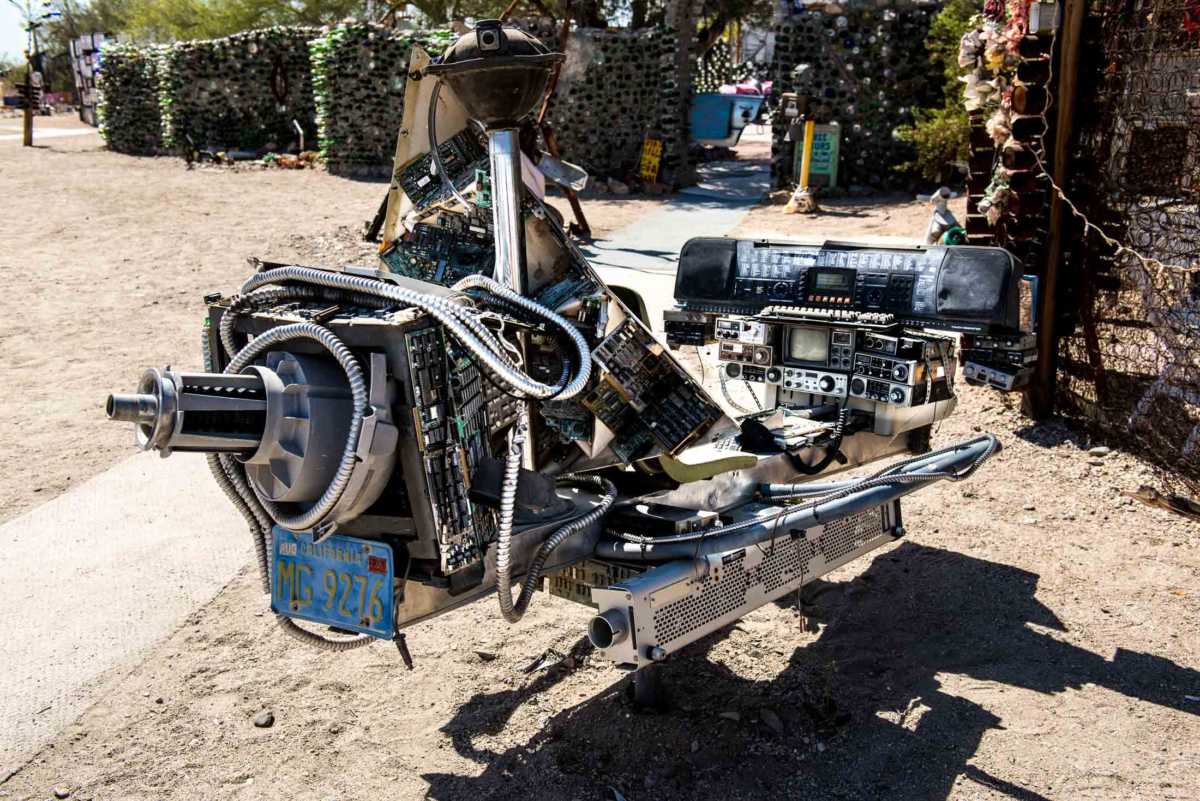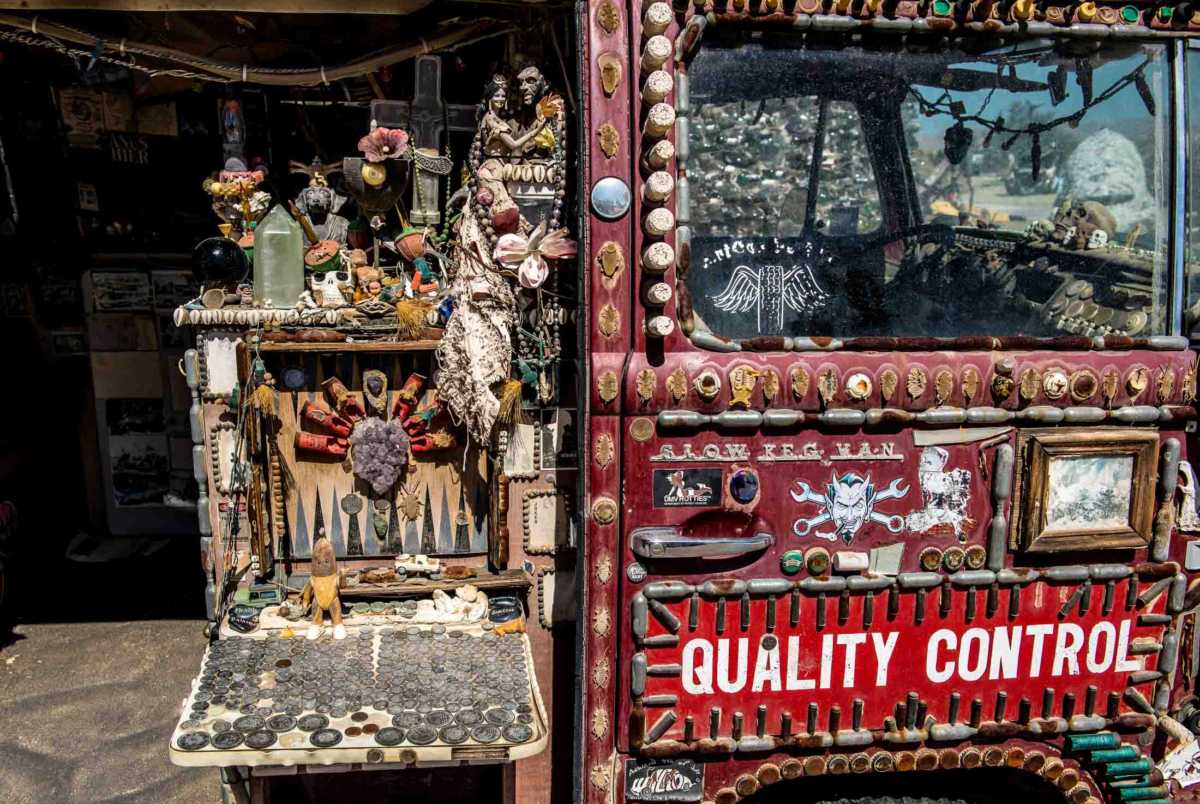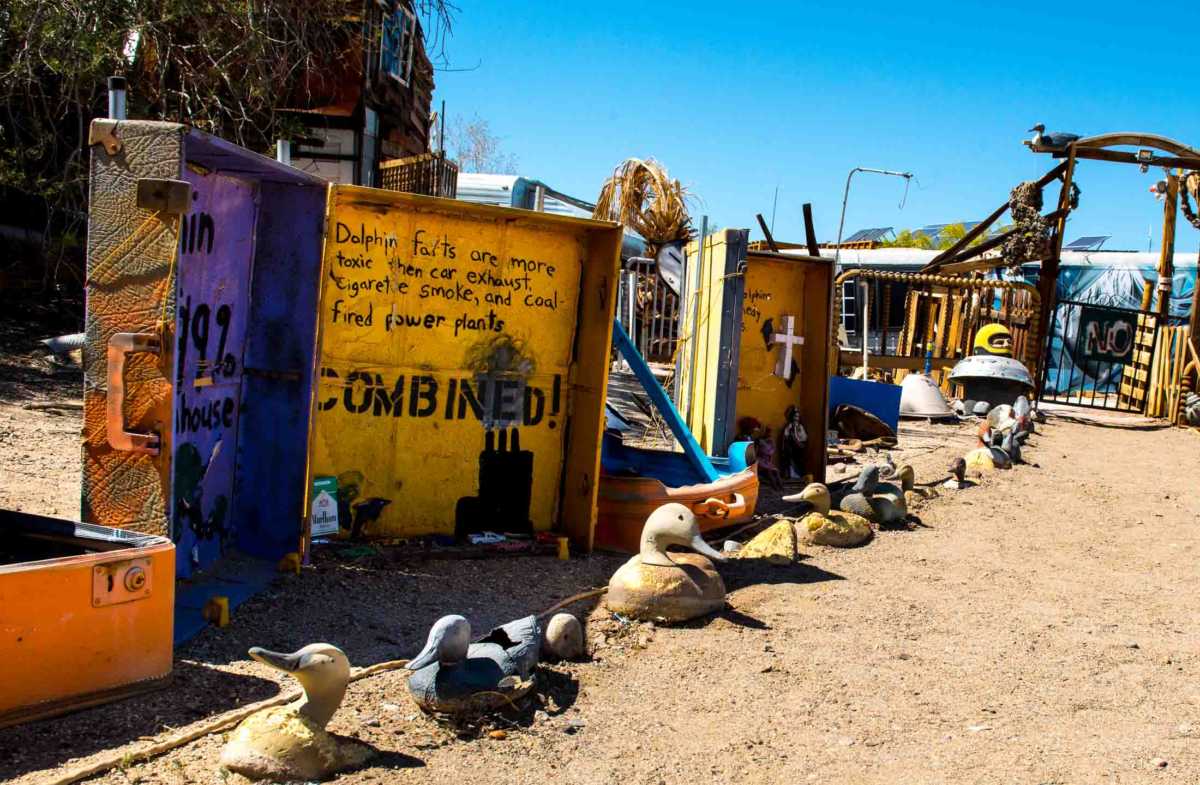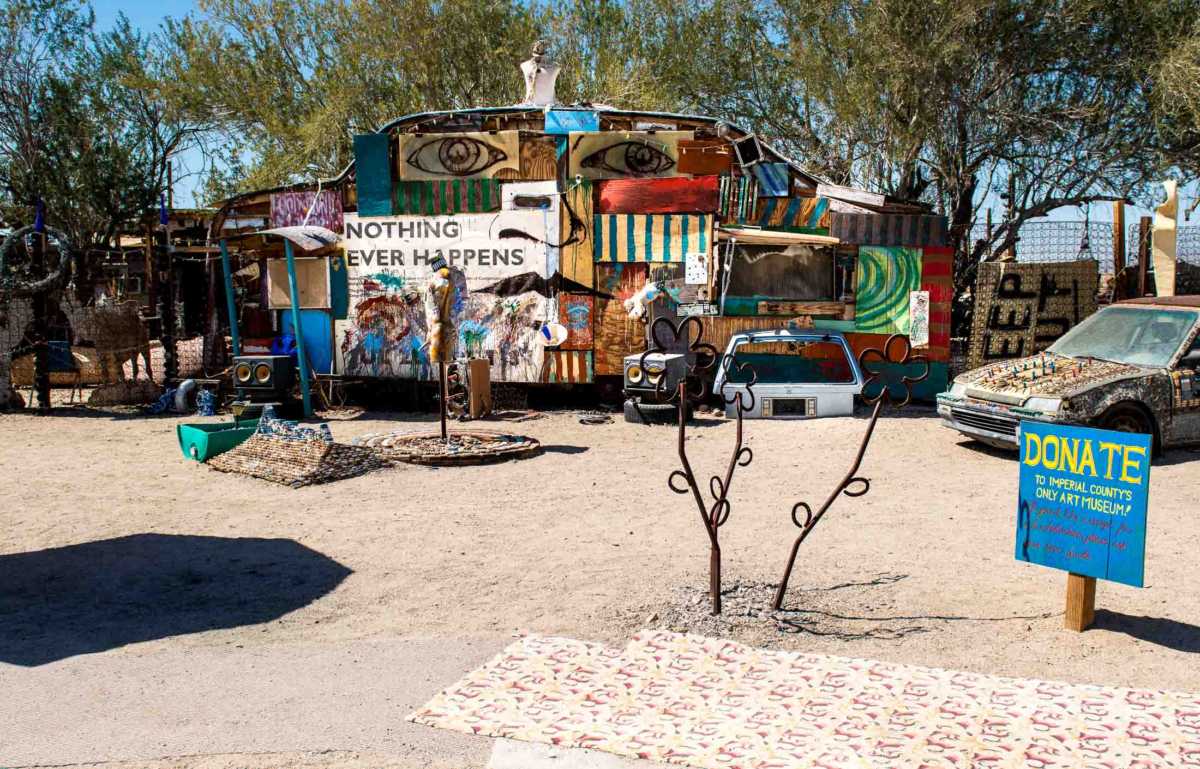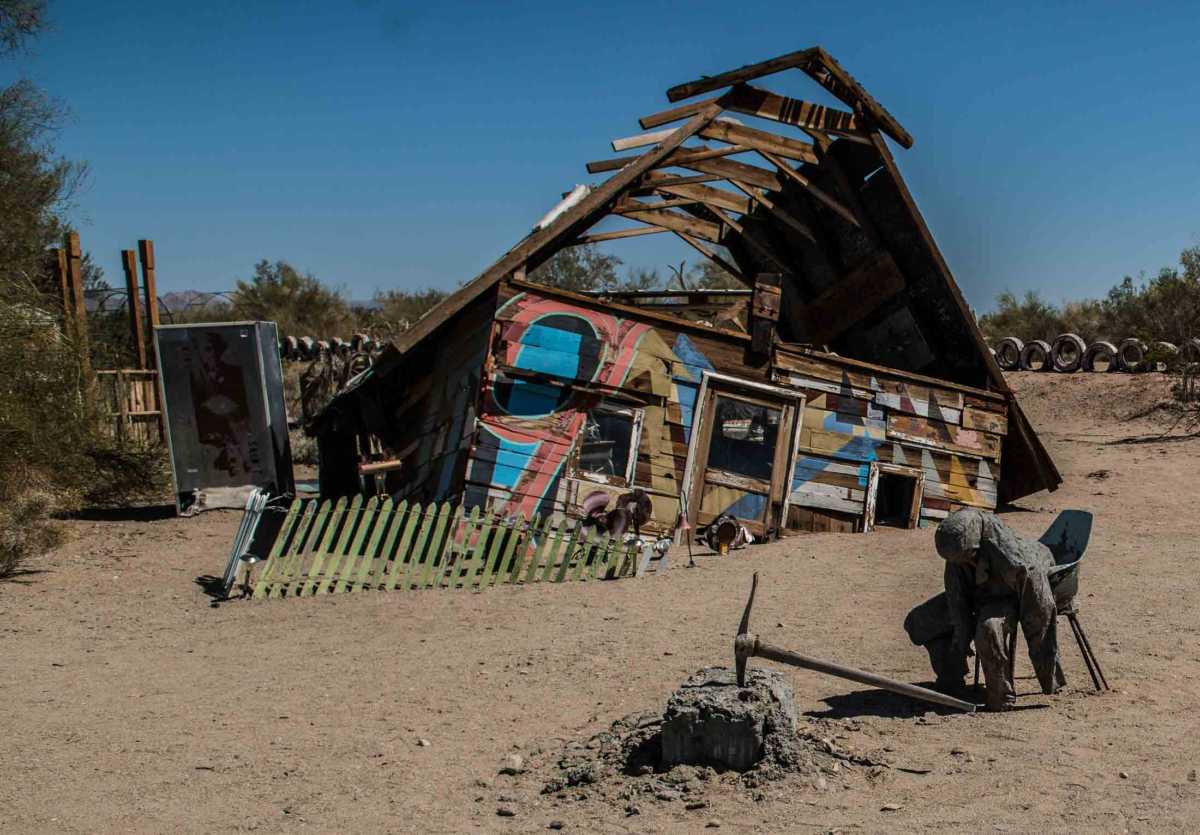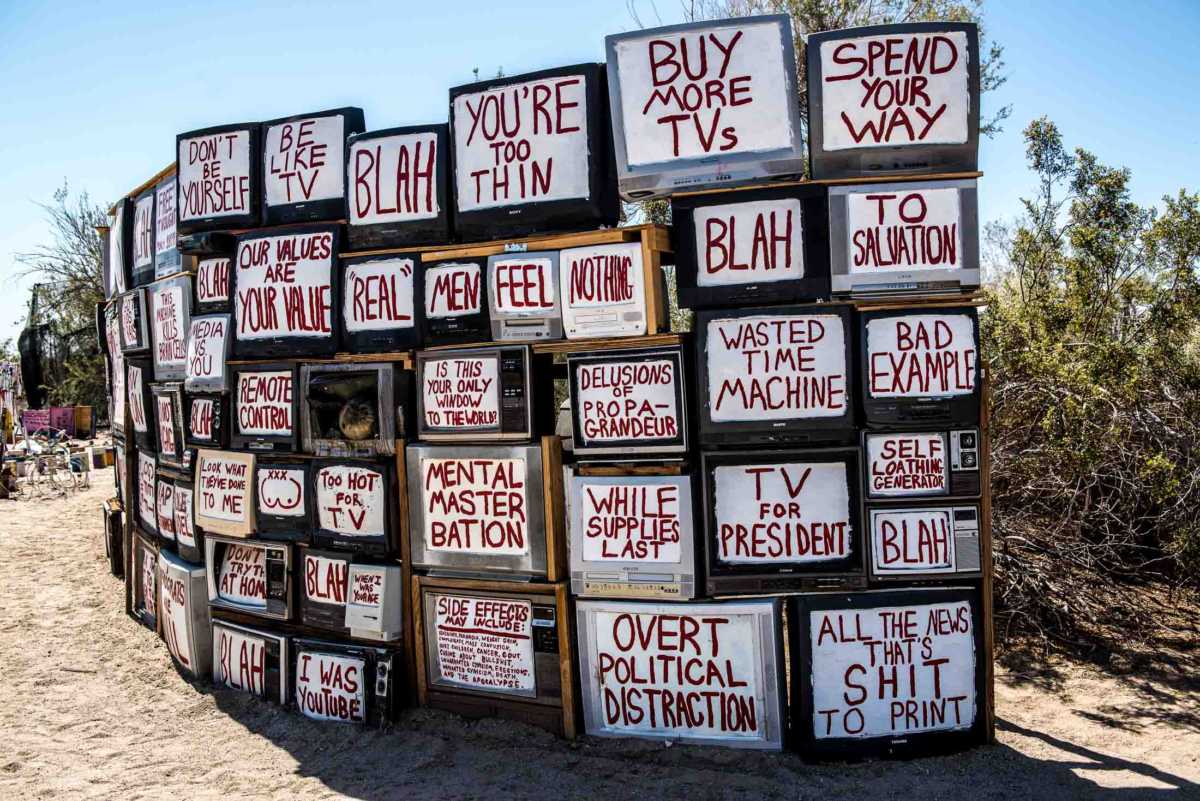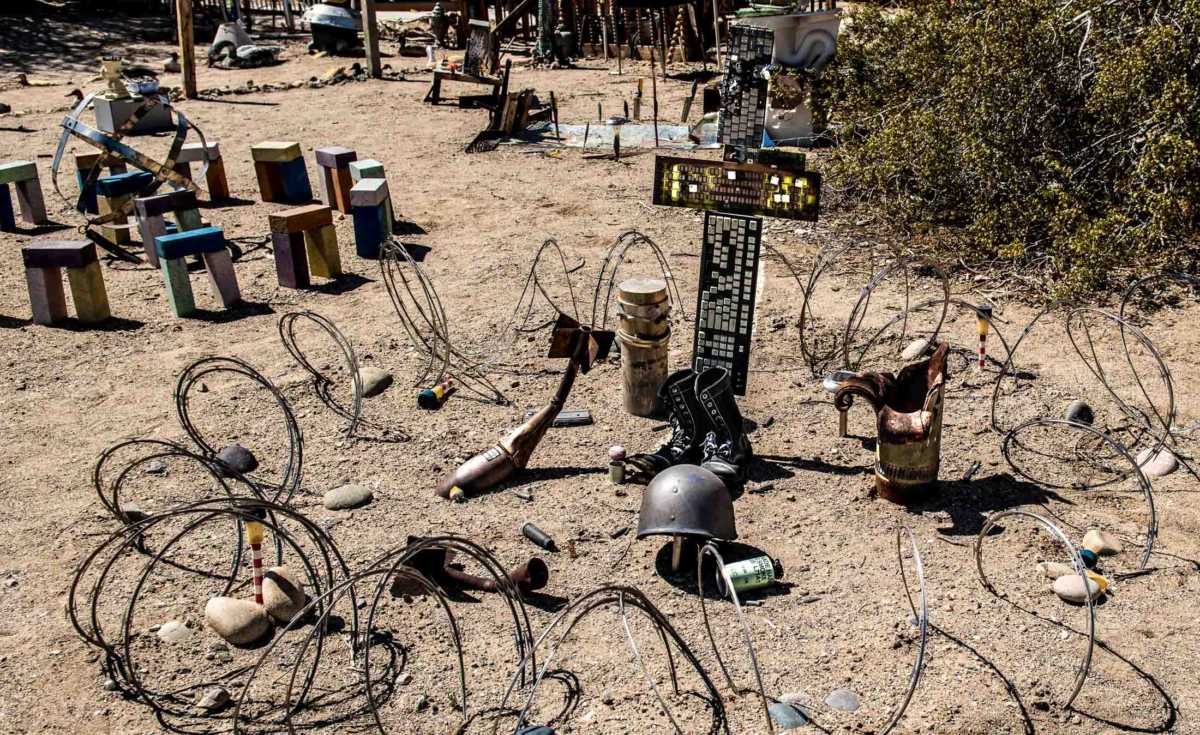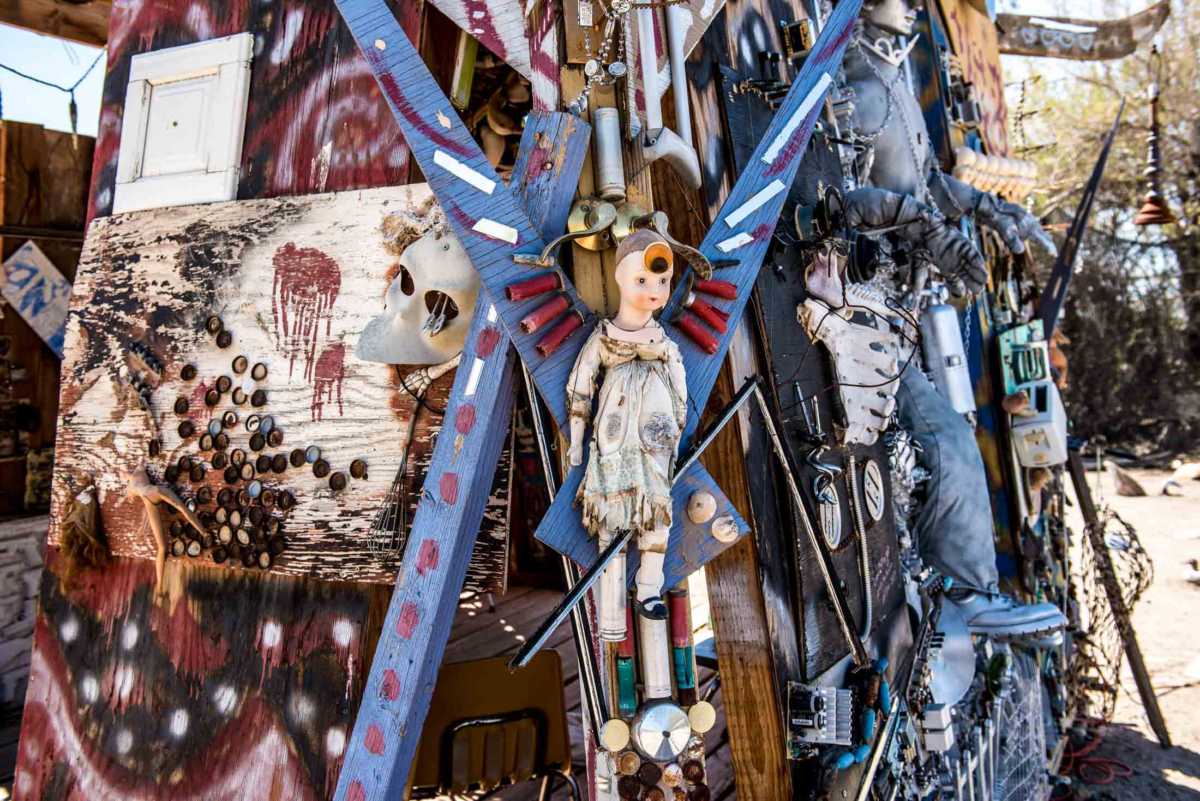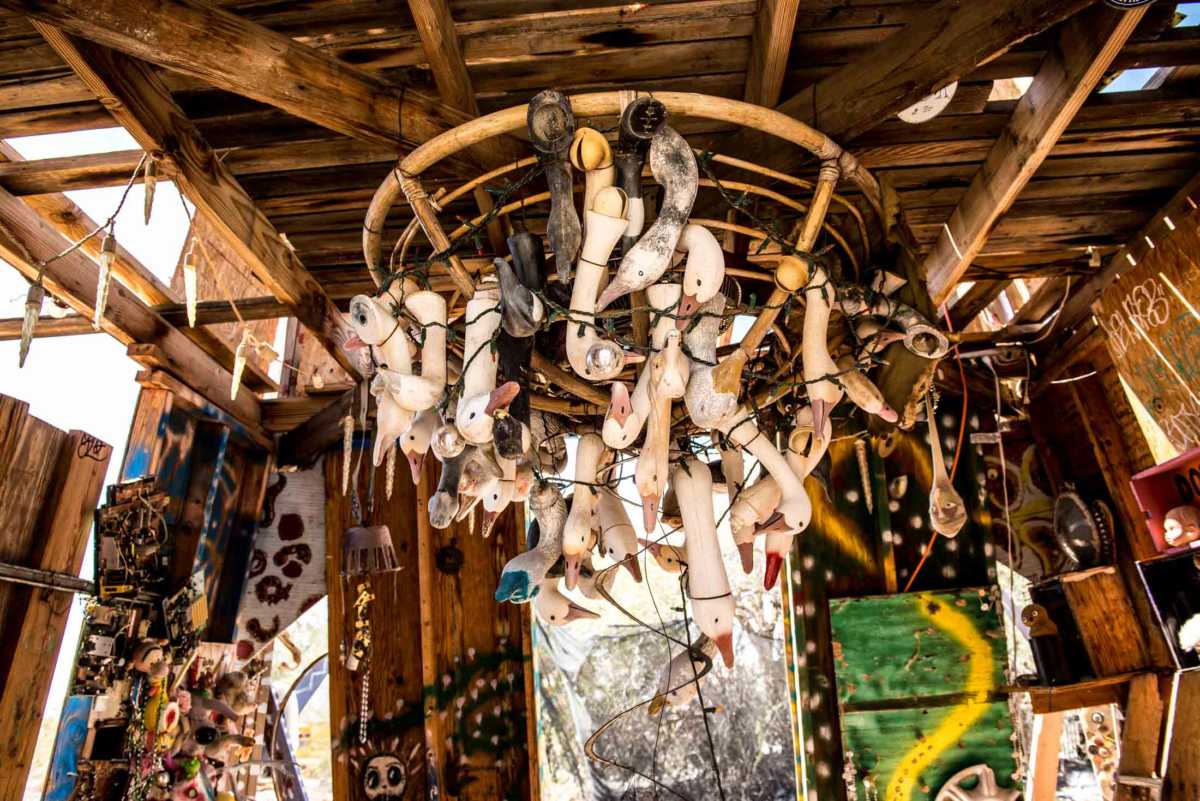 Here's another post about why I loved driving around the California desert, and another about why I love photographing there, especially the sunsets.
Travel Planning Resources
Looking to book your next trip? Use these resources that are tried and tested by us. Flights: Start finding the very best flight deals by subscribing to
Thrifty Traveler
. Book your Hotel: Find the best prices on hotels with
Booking.com
. Find Apartment Rentals: Find the cheapest prices on apartment rentals with
VRBO
. Travel Insurance: Don't leave home without it. We recommend
Allianz Travel Insurance
. Need more help planning your trip? Make sure to check out our
Resources Page
where we highlight all the great travel companies and products that we trust. See all of the gear and books we like in one place on our
Amazon shop
.