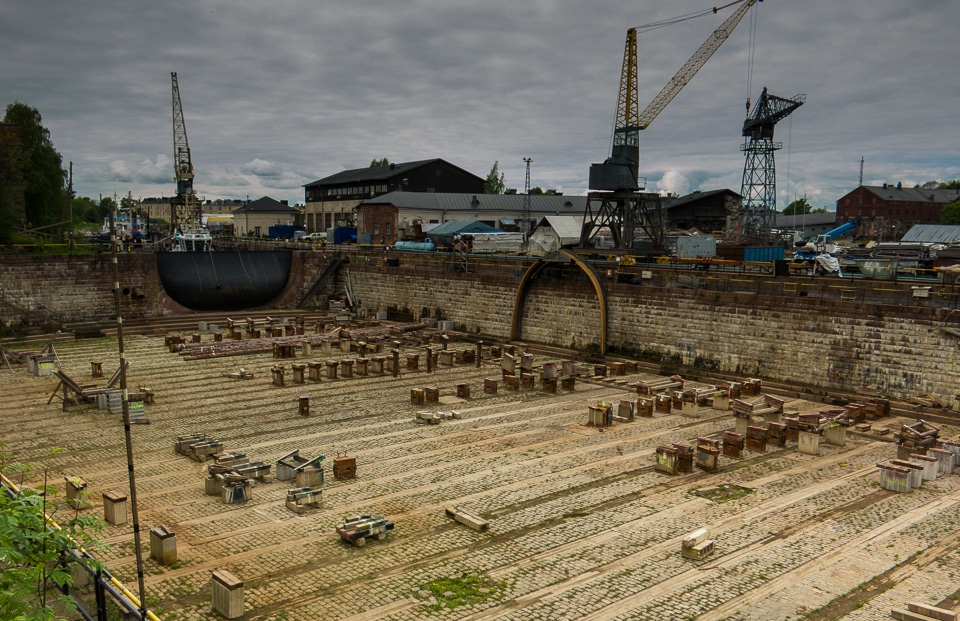 The Fortress of Suomenlinna, a Unesco World Heritage site, is constructed on a series of six islands in Helsinki harbor. It was built by the Swedes, who then controlled Finland, starting in the middle of the 18th Century. The construction went on for more than 30 years. The fortress was eventually occupied by Russia, and the construction continued, adding barracks and other facilities that brought the population of the islands up to almost 7000. Although the fortress is no longer used as such, 800 people still live on the islands, and seemingly make their living by catering food and souvenirs to tourists.
This photo is of the dry dock, which was built at the same time as the fortress, and was originally used to construct ships for the Swedish navy. Over the years, it was a ship yard for Russia during the 19th Century and early 20th Century, providing ships that were used in World War I. During World War II, Finnish submarines were built here. After World War II, it was in use constructing ships for the Soviet Union as part of Finland's war reparations. It's still in use today, providing a spot for storage and restoration of antique wooden ships.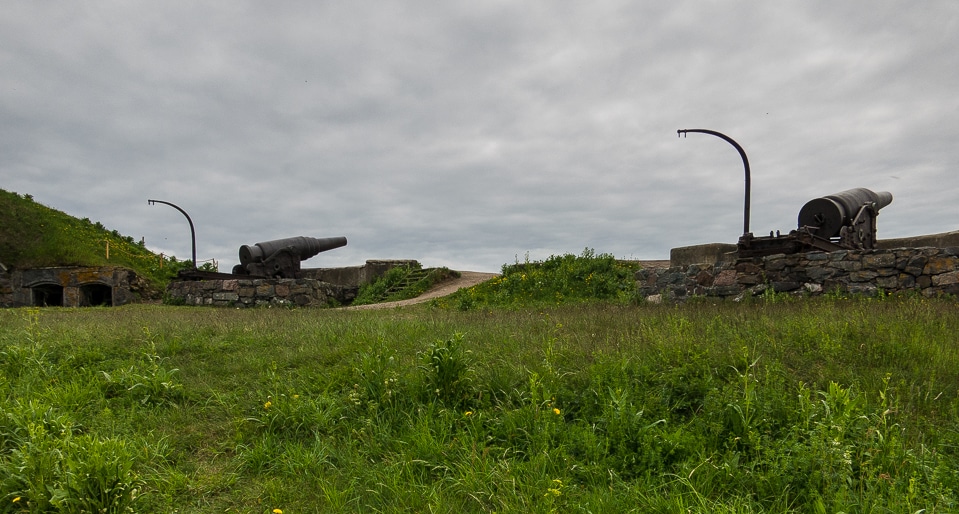 You can help yourself get ready for your own travels by reading our Get Started Planning Your Trip Now page.
You can see (and buy prints) of most of our travel photos in one place on this page.
We love traveling–with the right gear. We've gathered a lot of the stuff we use to make travel more pleasant and efficient all on one page. Shop our Travel Past 50 Amazon page to find our favorite gear. If you purchase something from the store, Travel Past 50, as an Amazon affiliate, may receive a small commission at no extra charge to you. Thanks.
We never leave home without our travel insurance. Nor should you. Search for the travel insurance from Allianz that best meets your needs, whether it be an annual plan or a single trip.
Note: This post and other posts on TravelPast50.com may contain paid or affiliate advertising links.