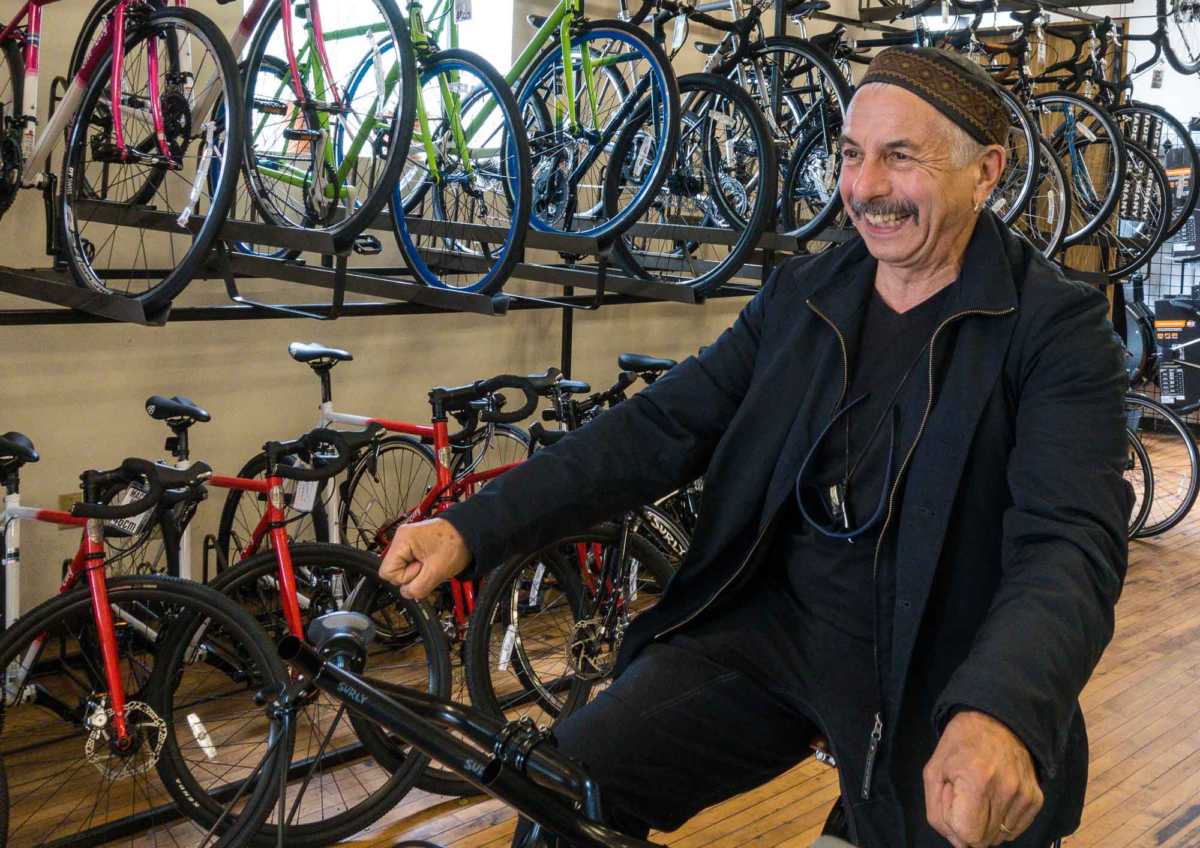 Fred Schlomka is idiosyncratic enough that I shouldn't have been surprised when our interview by email, between the U.S. and Israel, morphed into a personal meeting in Minneapolis. And even less surprising, now that I think about it, was that we met at a bike shop, The Hub in Dinkytown to be precise, a favorite retailer we share.
Based on some really good advice, Tom and I sought out Green Olive Tours, the company founded by Schlomka, when we were in Israel more than two years ago. Our day-long guided tour took us to Masada, the West Bank, Jericho, a Palestinian village and an Israeli settlement…driving across several checkpoints, up into the hills on sleek new settlement highways, and across bumpy roads through Bedouin and Palestinian lands. More on this eye-opening tour below.
I knew I wanted to meet the founder of Green Olive, impressed as we were by their cross-boundary itineraries. But at the time, Schlomka and his wife were biking around Europe and Turkey (a tour of about 4,000 kilometers), just another reason we wanted to meet and talk!
Some posts on Travel Past 50 may contain affiliate links. If you buy something through one of those links, we may earn a small commission. As an Amazon associate, we earn from qualifying purchases.
At The Hub, Fred checked out a couple different handle bar solutions for the new bike he was about to ride around various parts of the U.S. Once we settled in over lunch, he gave me some family background and explained why he was in Minnesota. Many generations of Schlomka's mother's family came from Jaffa; his father was born in Germany. After some time in Israel, the couple moved to Scotland where Fred was born and raised. But through his adult life, Fred returned to Israel often, and eventually moved there in 2000.
His unorthodox education and career path also included some 20 years in the U.S. Schlomka developed the American Caribbean Builders, which worked with FEMA in Florida after Hurricane Andrew, built a handyman service which has since been franchised, and, on the side, started up a music publishing business. (His wife Sunita, from Minnesota, is an internationally renowned folk harpist, so their travels frequently coordinate with her concert tours and music conferences.) Fred's experience with social justice evolved when he was the first Executive Director of Mosaic Communities, launched via his Echoing Greens Fellowship in 2003. In Israel, he managed the Israeli Committee Against House Demolitions. He's an organic gardener. And, as a second degree black belt karate student, he's also a karate teacher, proudly combining Arabs and Jews in the classroom.
So you get the picture. Fred is a go-getter and fascinating, direct and high energy. He established Green Olive Tours in 2007 and became CEO of the Green Olive Collective in 2013. The collective, a membership organization self-described as a social enterprise and workers collective, is led by a team of nine Israelis and Palestinians. But from a tourist's standpoint, it is a unique opportunity to visit both sides of Israeli-Palestinian territories and to gain new perspective on the current state of affairs.
Note: This post on TravelPast50.com may contain paid or affiliate advertising links.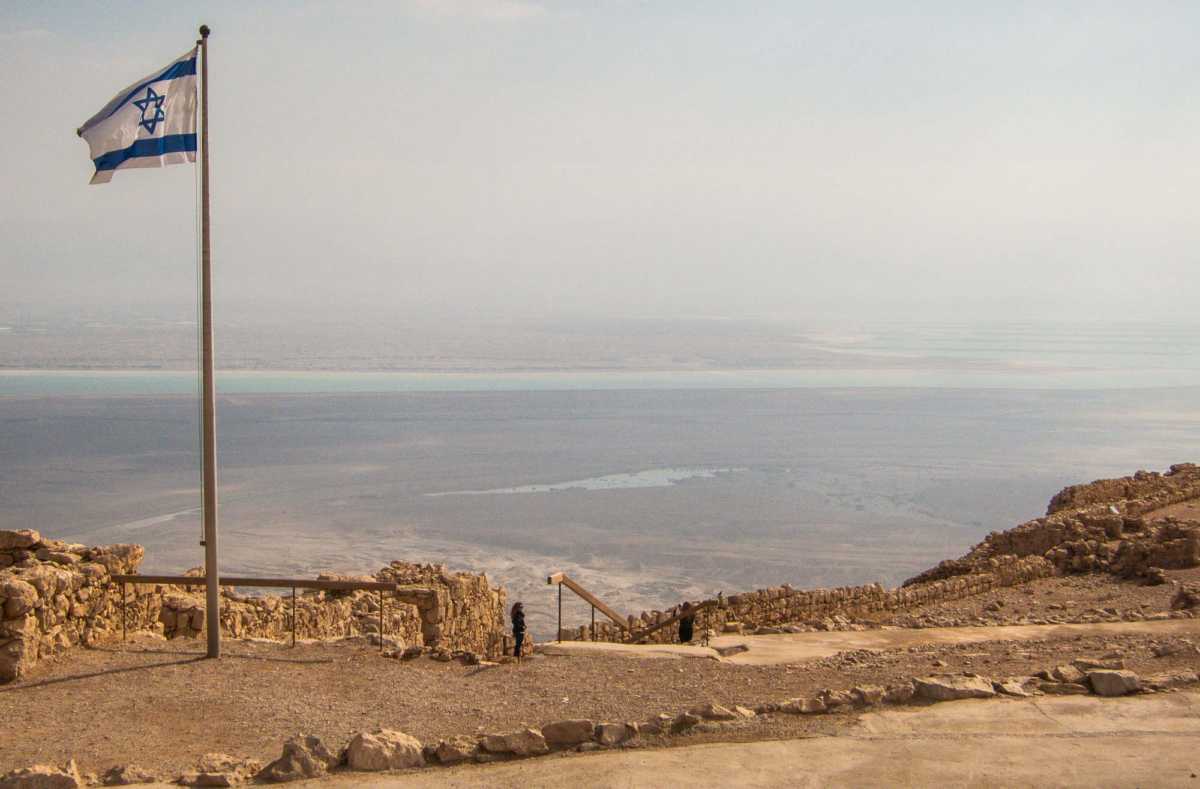 Like most of Green Olive Tours' itineraries, our guided tour of Masada and the West Bank brought us into direct contact with both Israelis and Palestinians. The itinerary covered:
Masada Mountaintop Fortress – The site famous for the decision by a small tribe of Jews to commit suicide rather than be taken by Romans in the 1st Century. Yes, ancient history, but important when you consider this place is central to Israeli education even today, visited by schoolchildren and all armed forces. The story certainly drives home Israel's current spirit of self-determination.
The Dead Sea – Here is a chance to discuss ecology and water usage in Israel. The Dead Sea was replenished by the Jordan River which starts at the Sea of Galilee. But the Sea of Galilee is now a reservoir serving Israel. The combination of lack of rain and diversion or resources has critically affected water levels in the Dead Sea.
Palestinian village – We were invited to share bread and tea and hear the stories of one family and their neighbors. What stays with us, besides the lack of resources available to them, is the fact that their children can't walk to school because of blocked ways and sporadic violence, but must take a long and circuitous route, under protection.
Settlements – Where we could see first hand that these are not temporary enclaves but highly engineered exurban communities with all the 21st Century infrastructure. Eerily, they are approached through Israeli-only highways, like passing through a bubbled transit zone on your way home.
Note: If you are thinking of traveling to Israel, check out online visa requirements here. It's easy to complete the application online.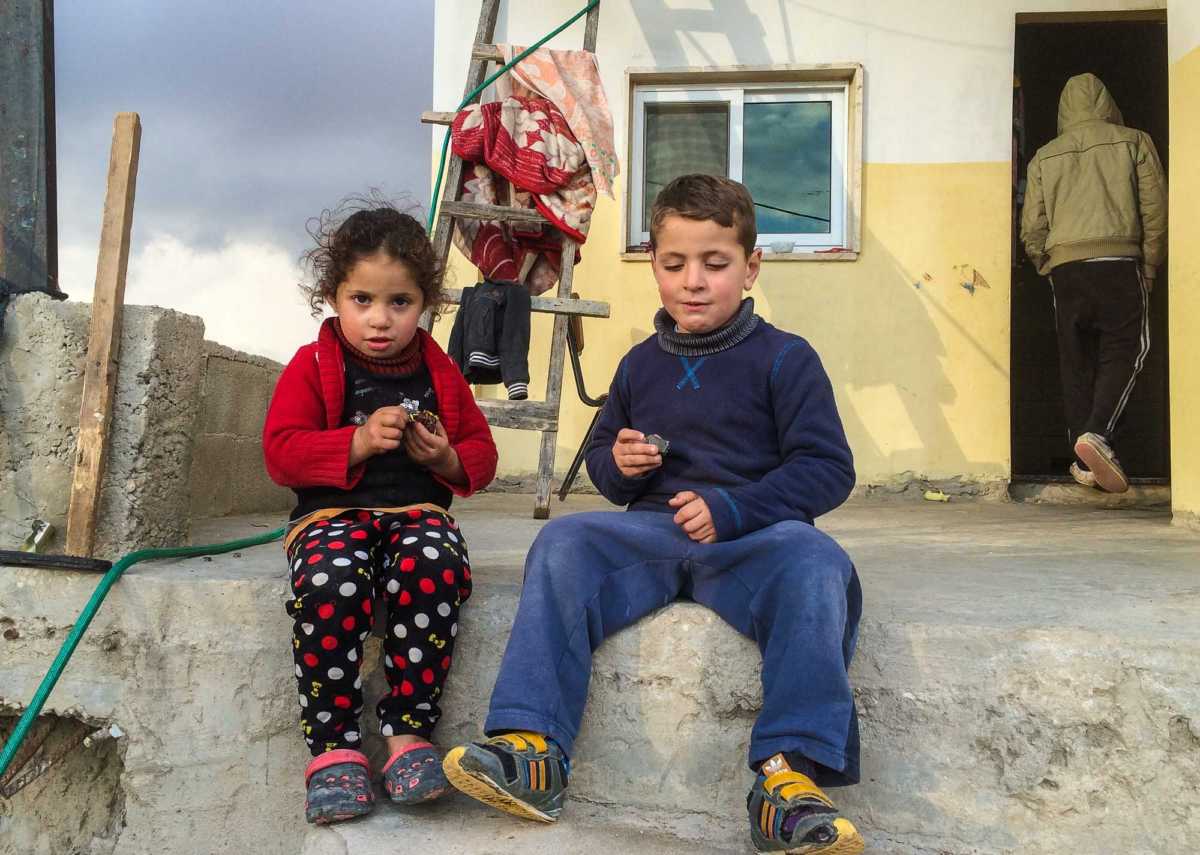 There's no pretending this tour offers an apolitical approach to the Israeli situation. Nor is Green Olive's work necessarily changing the political landscape in Israel. Most of Green Olive's five thousand annual guests are international visitors, not Israelis. But what visitors will note is the restriction of movement, and the disparate allocation of resources.
"We do educate people, we offer our analysis which tends to be biased toward human rights and democratic values. In Israel, that's considered to be a radical bias," said Schlomka. Realistically, he added, things may get worse before they get better.
"We're on a downhill spiral. Our government has become more authoritarian. Restrictions on fundamental freedoms are increasing. We need more Israeli's to get involved, to become more aware of the ramifications of what they're permitting to happen. Ultimately, the people permit the government to do what it's doing."
Within the Green Olive Cooperative, the team's efforts to hammer out their agenda and projects reflect the struggle within the larger society. "We're trying," said Schlomka about modeling how to live and work together, "and in that respect we're in the vanguard."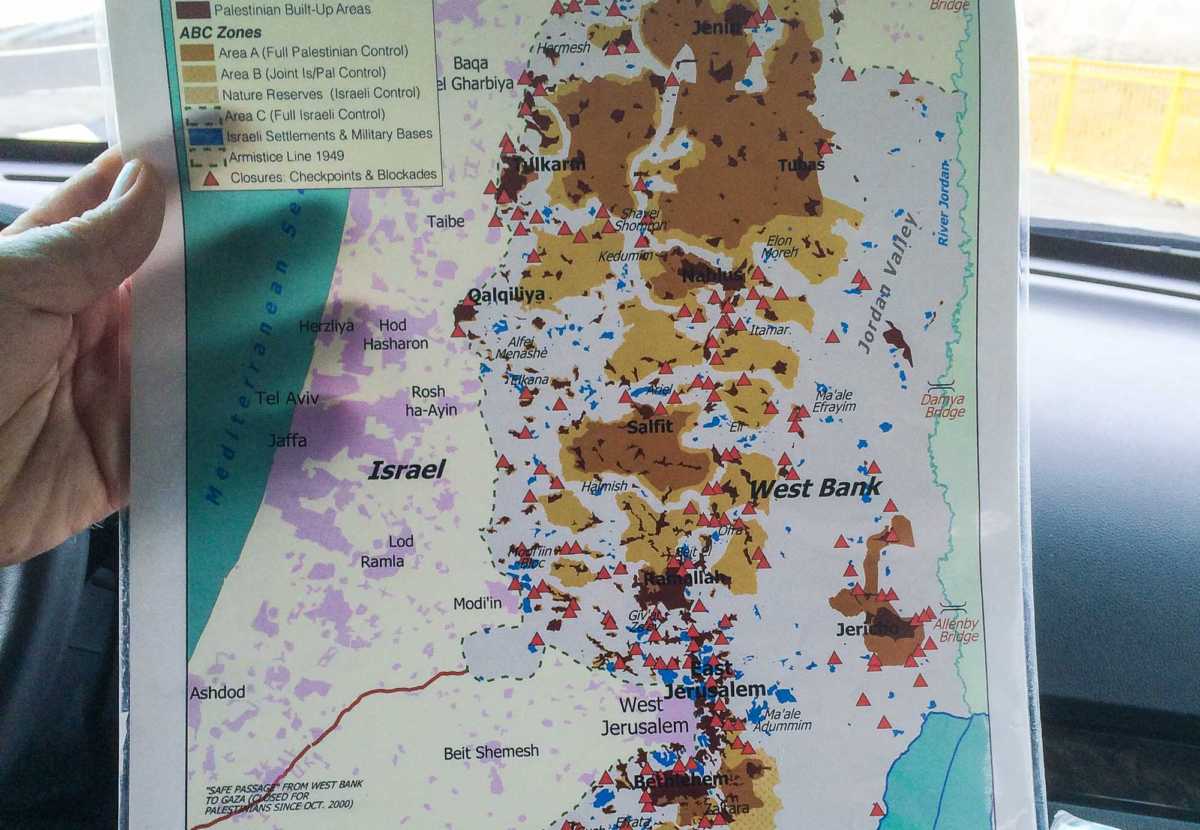 Schlomka's Future Projects
For his part, Schlomka looks to other regions of the world to study and share cross-cultural tours. Cyprus, for example, is a divided country of interest to him. Want to guess where else? The United States. Schlomka is scouting possibilities for a tour that will explore our political divisions 'One Year After Trump.' Will Americans show up, or will we leave it for the edification of our international guests?
Schlomka on Travel
Besides the story of Green Olive, we wanted to hear more about Fred's own travels and bike treks. He dd share this bit, which speaks to his nomadic state of mind: "I love the freedom of the road on a bicycle. Also now that the kids are grown, I can allow myself this freedom that I enjoyed in my youth. Spending several months a year on the road is perfect." We identify with this! Regarding logistics, he advises travelers to pack light and have several map apps.
But Schlomka's best advise is demonstrated in his own travels and his Green Olive work: "Plan well, but stay flexible."
When I left Hub Cycle on foot after our meeting, I spotted Fred wheeling around the block to try out his new custom-made ride. Days later, I was following him on Facebook as he cycled through southern Minnesota stopping off to visit family and posting long entries filled with observations from the trails and campgrounds. It was a piece of Americana, perhaps a view only possible from a world citizen's perspective.
.
Note: We were not hosted or in any way compensated for our Green Olive tour or this story. This post and other posts on TravelPast50.com may contain paid or affiliate advertising links. As an Amazon Associate we earn from qualifying purchases. Occasionally, portions of our travels are provided complimentary, but we never relinquish editorial control. Paid content is clearly labeled as such.
Fred and others produce a blog on the Green Olive site, or you can find him on Facebook.
Those interested in reading more about Green Olive might start by reading their Cooperative Charter, found here. The first paragraph reads: "Green Olive Collective accepts Members and Partners regardless of gender, sexual preference, ethnic background, religion, national identity, citizenship, and any other markers of personal identity that are irrelevant to a person's essential humanity, talents and aspirations. The Collective binds itself to the Universal Declaration of Human Rights."
Travel Planning Resources
Looking to book your next trip? Use these resources that are tried and tested by us. Flights: Start finding the very best flight deals by subscribing to
Thrifty Traveler
. Book your Hotel: Find the best prices on hotels with
Booking.com
. Find Apartment Rentals: Find the cheapest prices on apartment rentals with
VRBO
. Travel Insurance: Don't leave home without it. We recommend
Allianz Travel Insurance
. Need more help planning your trip? Make sure to check out our
Resources Page
where we highlight all the great travel companies and products that we trust. See all of the gear and books we like in one place on our
Amazon shop
.