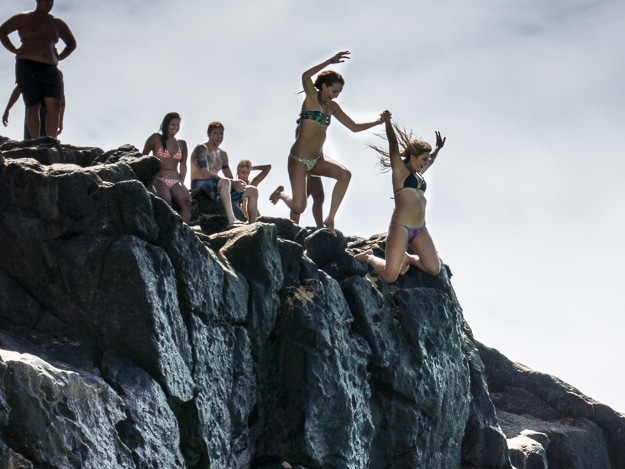 During the recent cold snap here in Minnesota, you could almost feel the surge of travel inquiries for warm weather get-aways and real estate well south of the 42nd parallel. Most people from the Upper Midwest take their warm vacations in Mexico and the Caribbean, if not Florida or Arizona. Hawaii is for those 'West Coast types.'
A few months back, though, we joined a couple Australian friends, and friends of theirs, on Waikiki Beach in Honolulu. The ostensible reason was to celebrate a 50th birthday and a 60th birthday but we soon realized the actual birthdays were months apart and that the beach would be eclipsed by the party barge's circumnavigation of Oahu. The barge was actually a Humvee limo that remained on land while we, not dry in the least, visited famous beaches and surf spots.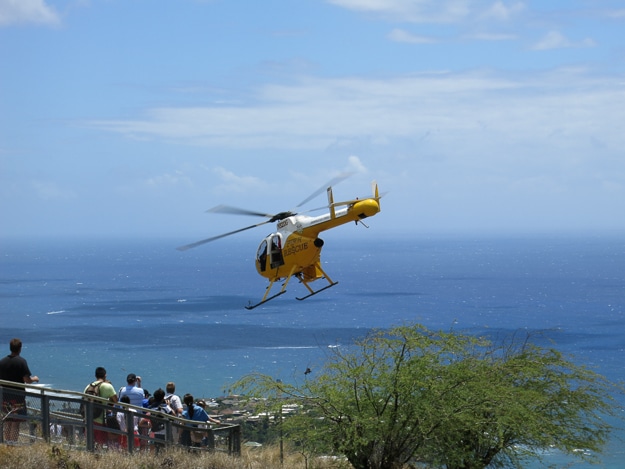 We didn't tire of Waikiki Beach or Honolulu. (How could we possibly have,  considering our hike up Diamond Head, the hilariously bad bus tour to Pearl Harbor, and the company of our comedic group of shoppers, drinkers, and highly entertaining conversationalists?) But fortunately our Hawaii experience didn't end there.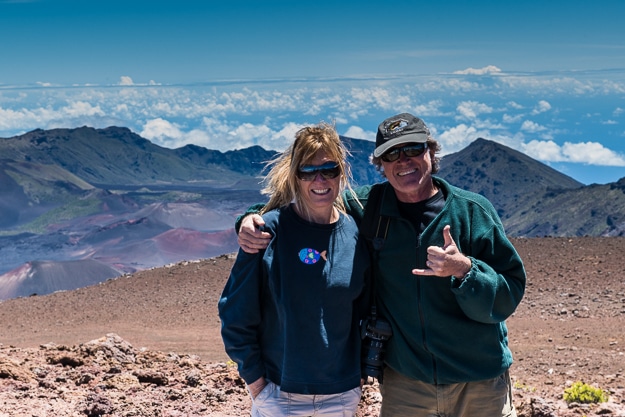 If Honolulu is the Vegas of Hawaii, Maui is its California and Kauai is the Pacific Northwest, Montana, and Grand Canyon rolled into one. In Maui we stayed with friends in a nifty small town called Paia. With their exceptional guidance, we drove to Haleakala National Park and explored views from the peaks and hiked into the moonscape crater.  We visited the best restaurant on the island, Mama's Fish House, wormed our way into the opening reception of the lovely Andaz Maui at Wailea Hotel, gobbled Best-Tacos-Ever (in my book) at Taqueria Cruz, and just happened to be invited to an honest-to-goodness luau at the home of the fascinating artist Bill Kohl.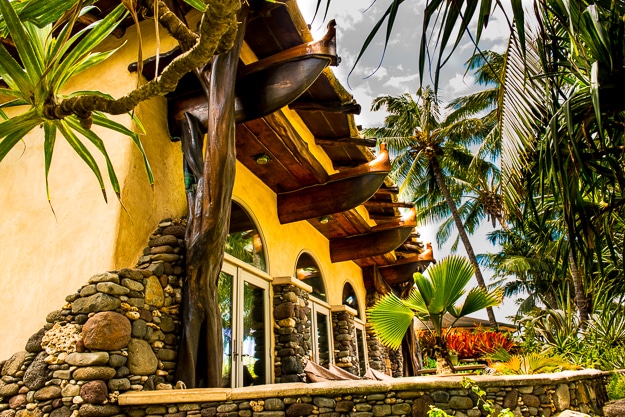 Stepping through chickens, strings of lights, native plants, and clearings, he gave us a tour of the sheds where he stores and assembles materials for the organic architectural designs like those we'd seen at the restaurant.  We even had time to just sit and gawk with our friends – at sunsets, valleys, windsurfers and kite surfers.
For the last portion of our visit, we were alone on Kauai – with a rental car and some excellent recommendations.  We found the Aston Islander hotel on our own, but nearly all our restaurant meals were thanks to friends' suggestions. Day trips took us to most of the island's natural wonders, except the 'barking sand' set off in the west near the military base.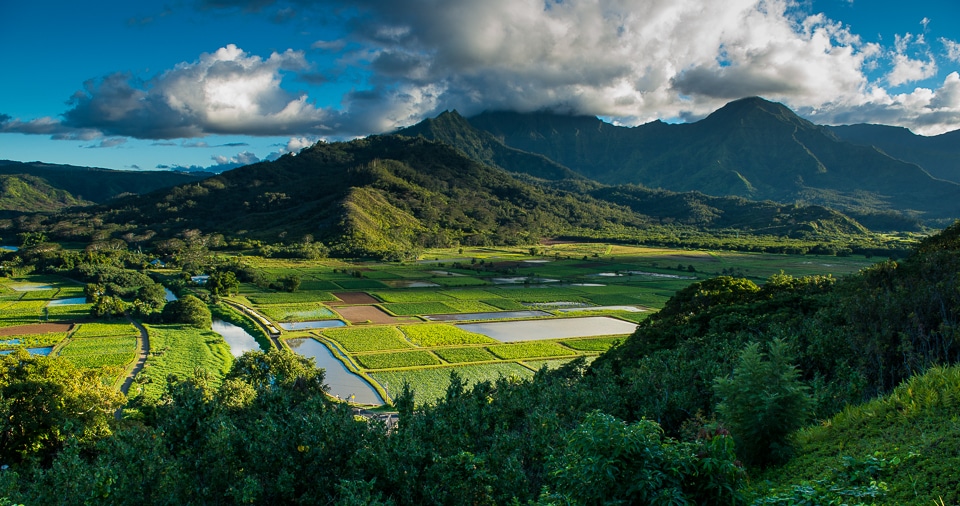 Ultimately, our visit to Kauai was so jam-packed with beauty and so easy-going and family-friendly, that our story was written specifically for Best Kid-Friendly Travel, a resource for family travel deals and ideas. So just click here to read "Hawaii Scenery with Small Town Benefits" and get planning for your trip to Kauai.
In just a couple weeks, we went from knowing nothing about the state, to pushing the Big Island and other Hawaii places to the top of our list. Mahalo, we'll be back.