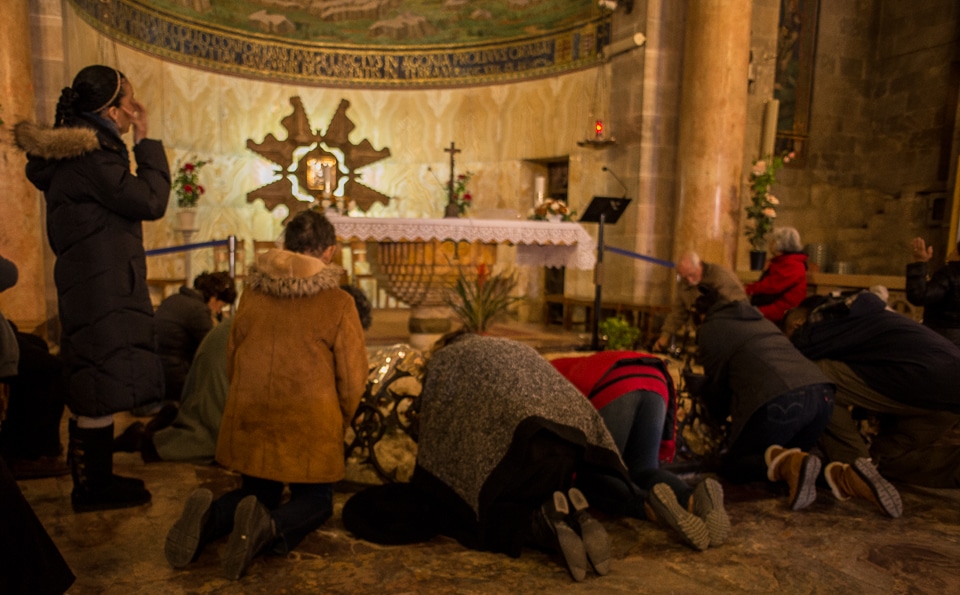 One of the things that's most struck me since we've been in Jerusalem is the way that Christians have thrown themselves down on various holy sites, like this one at the Church of All Nations at the Garden of Gethsemane just outside of Jerusalem. The Garden of Gethsemane, next to the church, is the site of Jesus' betrayal by Judas, according to the gospels. The church is also known as the Church of the Agony of Christ.
So, here, along with Bethlehem, which we also saw today, and the Church of the Holy Sepulchre within the old city of Jerusalem, you'll find pilgrims doing more than the usual kneeling and offering a prayer. It seems that the closer you get to the actual sites where Jesus lived, the more passionate his followers become.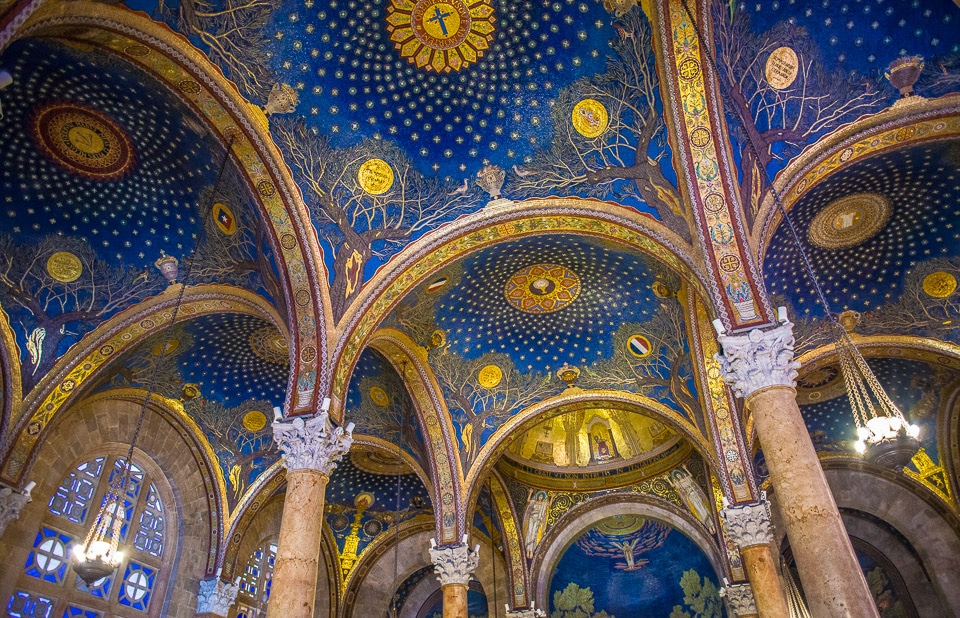 The current church was built to replace two earlier iterations, dating back the fourth century and the Crusades. This church is less than 100 years old, and was built with the contributions from Catholics from all over the world. Hence the name. The neo-Byzantine mosaics at the altar and cupolas are colorful and lovely.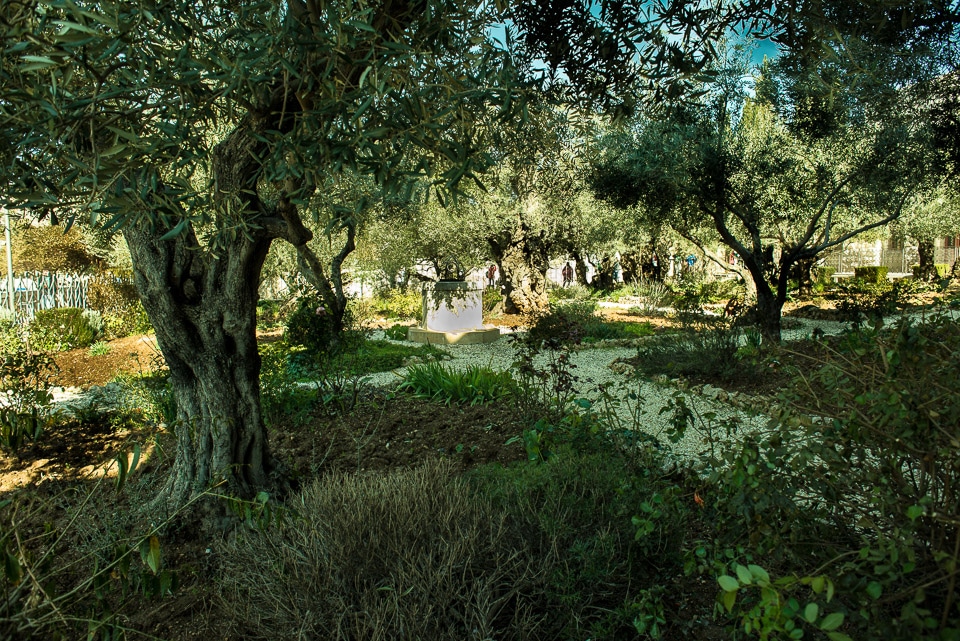 The garden, of course, is preserved, at least as much as you can preserve living olive trees. (Gethsemane means olive press, btw.) I overheard a guide say that the oldest olive tree in the garden is about 700 years old, which is impressive, but doesn't exactly connect it to Jesus.