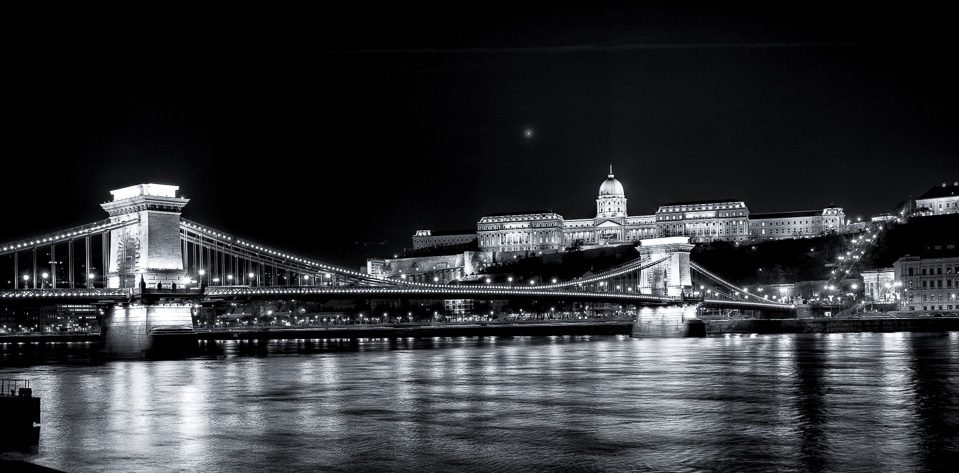 The vistas of the Danube in Budapest are listed as a Unesco World Heritage site, and who am I to argue? Kris and I spent hours walking though old Pest (and also got over to the Buda side for various attractions) and never got tired of looking at the river and its sights. It's a beautiful city, especially as the sun sets and the lights come on. Here's another view taken five days earlier, from the south. This is from the north.
I took this picture by setting the Nikon D800E on top of my gloves on a capstan on the river bank. (I've got to stop being so lazy and carry my tripod.) But, sometimes you have to improvise, no? Made a two second exposure at f/5.6, ISO 100, which smoothed the surface of the water beautifully. I increased the clarity and the contrast a bit, and lightened the sky just a hair to show the evening star, Venus, above the National Gallery on the hill. I then imported the image into Silver Efex 2 into the High Structure Smooth preset. From there, all I did was lower the color temp to -2, just to make it seem a bit colder. It was cold, btw. By this time, about -4 C.

And because I think the color version was nice, here it is, too.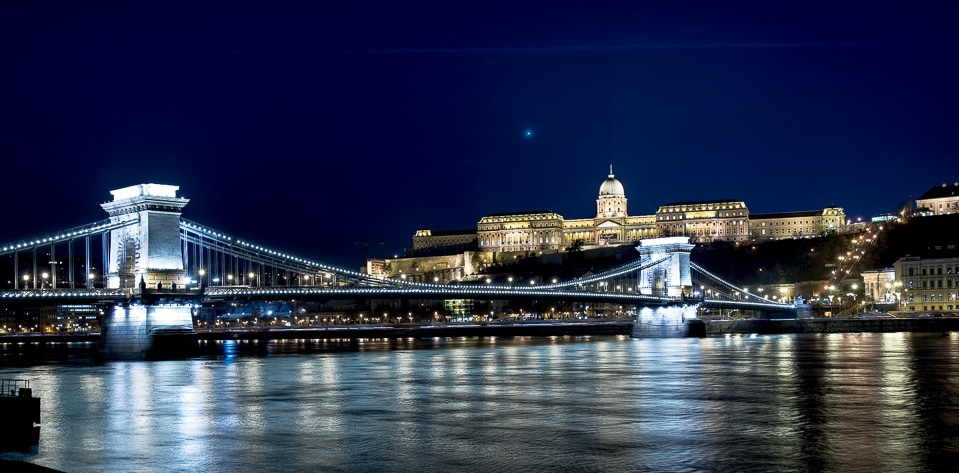 For more info about the equipment and software I use, see this page.