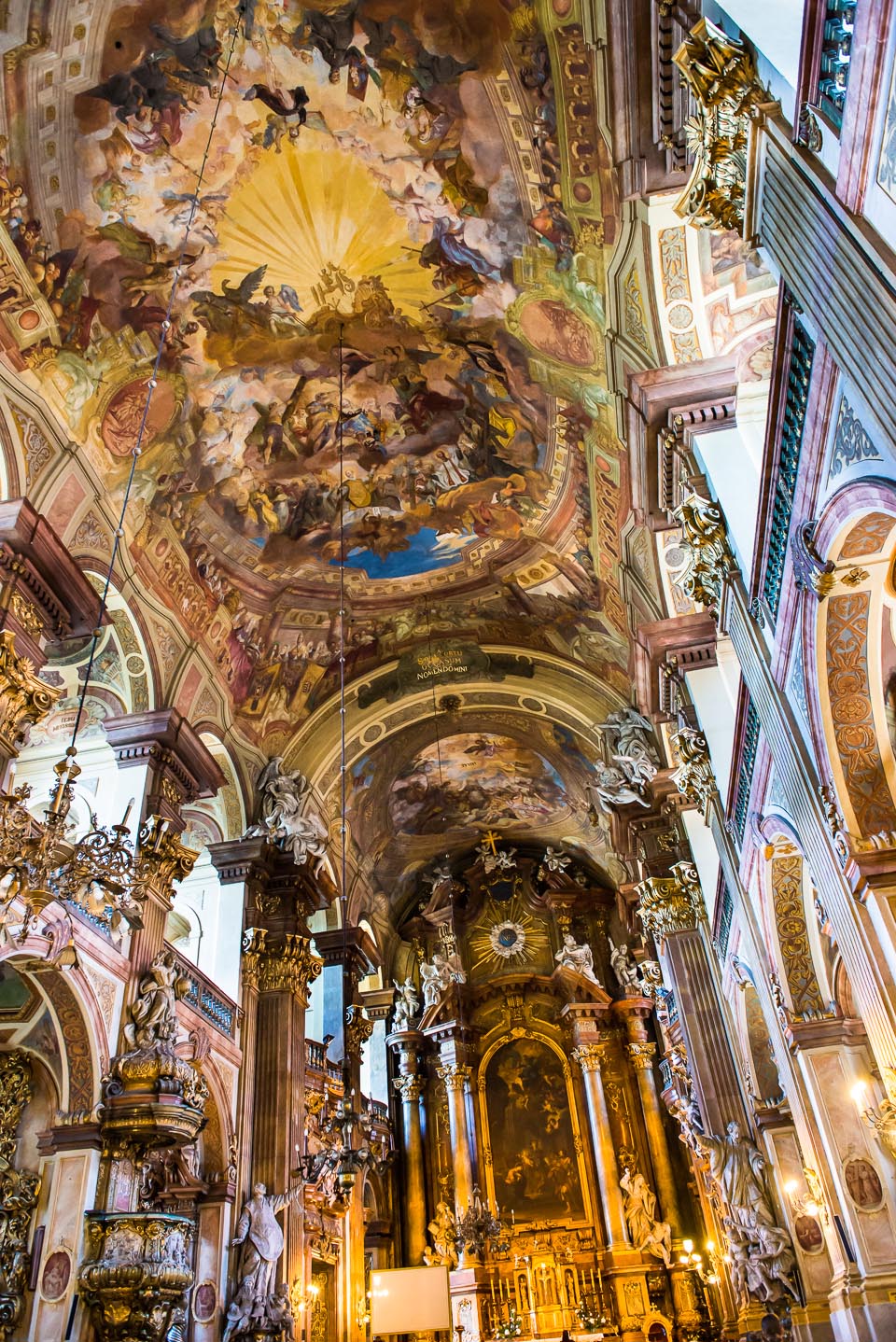 The ceiling of the Church of the Holy Name of Jesus in Wroclaw, Poland is a cacophony of color, which is putting sort of mildly. One wonders what goes on in the mind of artists who pull off things like this. Is it ecstasy, or pure technique? And how exactly do you do a rough draft of this, and then paint it on a curved surface, so that not only the color, but the perspective serves to pull you right off the ground into a heavenly vision? Of course, that heavenly vision is just a little skewed because when you get to heaven, you get to the three letters IHS, which are the first three letters of Jesus's name in Greek. But somehow a nice piece of calligraphy here isn't as cool as another representation of Jesus might have been. Would another figure of a man have been too much? A lamb? A heart?
Be sure to see the other pic of the Church of the Holy Name of Jesus from last week.
Just like that other pic, another hand held shot. ISO 2500, 1/20 sec at f/4.0. I rested the camera on the palm of my hand and rested my hand on the back of a pew to make a makeshift tripod. It worked pretty well. Very minor adjustment of exposure in Lightroom around the windows. I brightened up the ceiling a little, and added a very little clarity and vibrance. It was difficult to not overemphasize the brilliant colors already there.

For more info about the equipment and software I use, see this page.
You can buy prints of my photos on my Smugmug page.
Get all our travel tips delivered to your inbox
Subscribe to our email newsletter