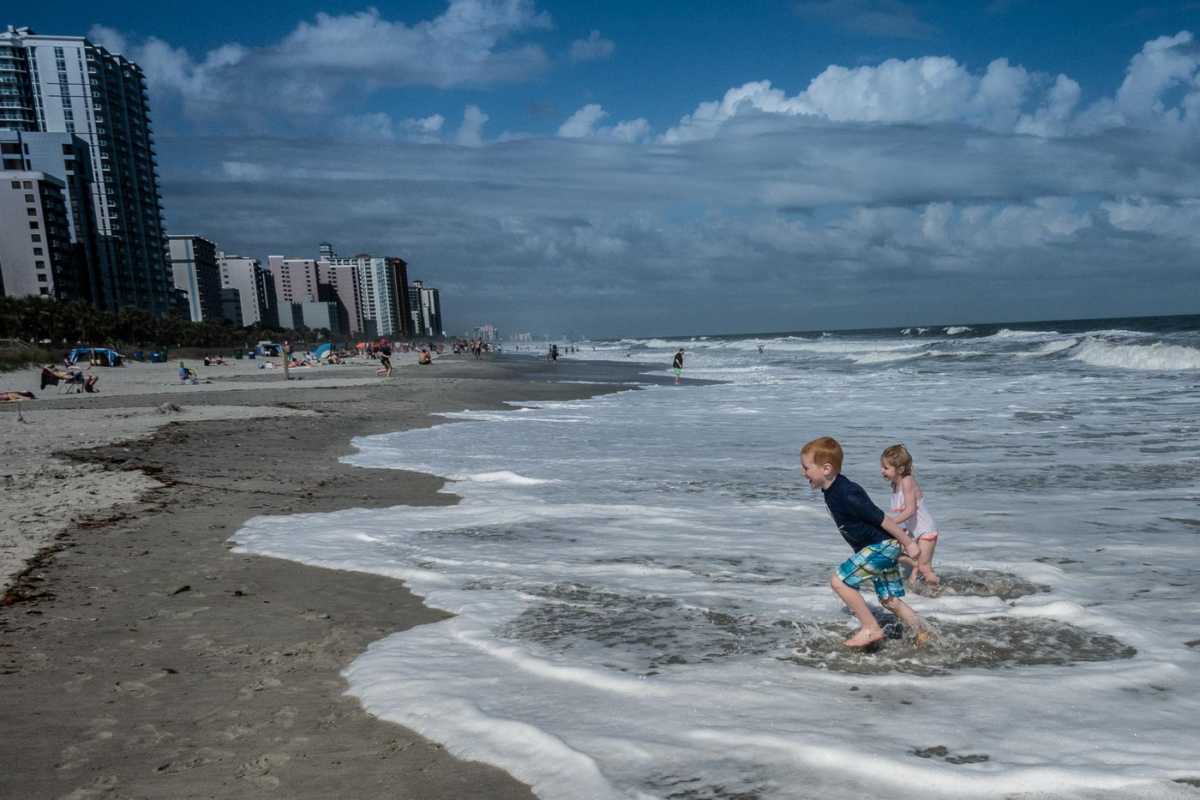 We'd never considered a getaway to Myrtle Beach until we heard there were new, non-stop flights from Minneapolis/St. Paul to this South Carolina destination by Sun Country Airlines. And even though Myrtle Beach sounded vaguely familiar to us (golf? beaches?), I'll admit I needed to pull out a map to see exactly where it was.
It turns out that Myrtle Beach is a popular vacation destination all along its 60 miles of beautiful white sand beaches. It's a growing retirement community, as well as a host to umpteen bachelorette parties, guys' golf outings, family reunions, and myriad conventions.
Our Sun Country flight to Myrtle Beach from Minneapolis/St.Paul, about three-quarters full, represented what I thought would be the target demo for Myrtle Beach visitors: older adults–many traveling to visit family–and a smattering of young couples on a last-minute holiday. Now that I've spent a few days there, though, I'm convinced Myrtle Beach should be top of mind for any Minnesotans wanting an inexpensive break from the Northland, especially from a late April blizzard or lingering cold spring showers. Families, couples, young and old, will find plenty of things to do and ways to refresh their Mid-America outlook.
For a Minnesota girl, a bit of culture shock can be expected–and that's part of the 'getaway' feeling. My late arrival meant I was leaving the car rental lot in the dark. In a light rain, I couldn't find a single sign telling me where to exit. Finally, I saw some faint arrows on the pavement which lead me back to where I started. When I asked an attendant how to exit, and remarked there were no signs, he answered, "The airport doesn't pay for signs." Got it.
A drive through town on the main drag (there's no Interstate Highway here) captures the Southern scene (or Southern as far as a Minnesotan knows). It's sprinkled with Piggly Wiggly, Chick-Fil-A and Krispy Kreme stores. And it immediately screams beach town and family resort, with mega beach shops, mega-tsunami surf stores, dozens of miniature golf courses,* and pancake houses every couple blocks. We're not in Uptown anymore, and that's a good thing. (Remember, there was a lot of snow back in Minneapolis.)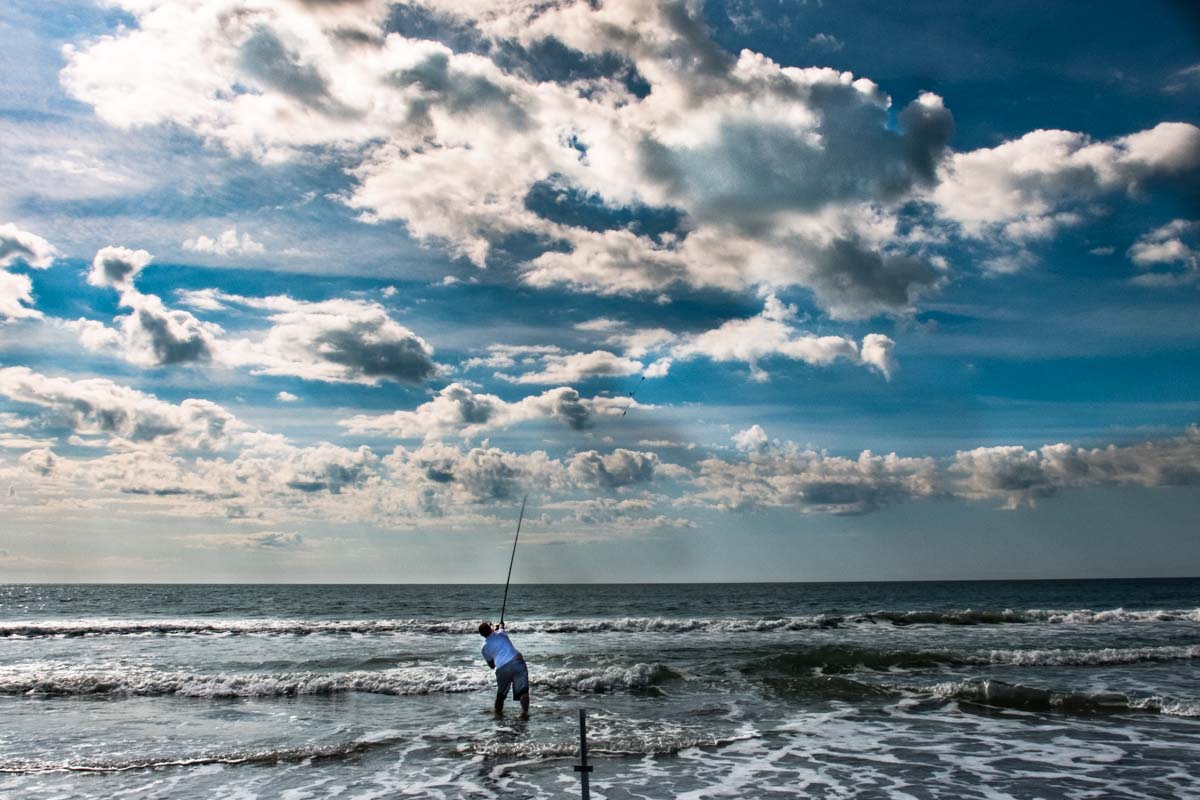 Walking the Beach
For the next three days, we enjoyed ourselves and the great view from our hotel, The Strand Myrtle Beach Resort. Like lots of properties on the beach, this is a hotel and resort, with pools, spa, fitness room, and bar. Our two-room suite in this shoulder season could be had for under $100 per night, including resort fees. So enjoying the ocean is as simple as walking onto the terrace or out the hotel's back door. Choose between poolside loungers, lawn chairs overlooking the beach, or beach chairs half buried in sand. We opted to get out onto the beach and walk.
It was fun seeing extended families circled together on the wide beach, fishermen casting from the shore, teens and kids playing with the tide, and the ambulatory among us older folks plodding along. The boardwalk in downtown Myrtle Beach offers another option to walkers. Built in 2010, the boardwalk stretches over a mile from the restaurant and shopping section to the 14th Avenue pier, and provides displays describing the history of the beachfront and city.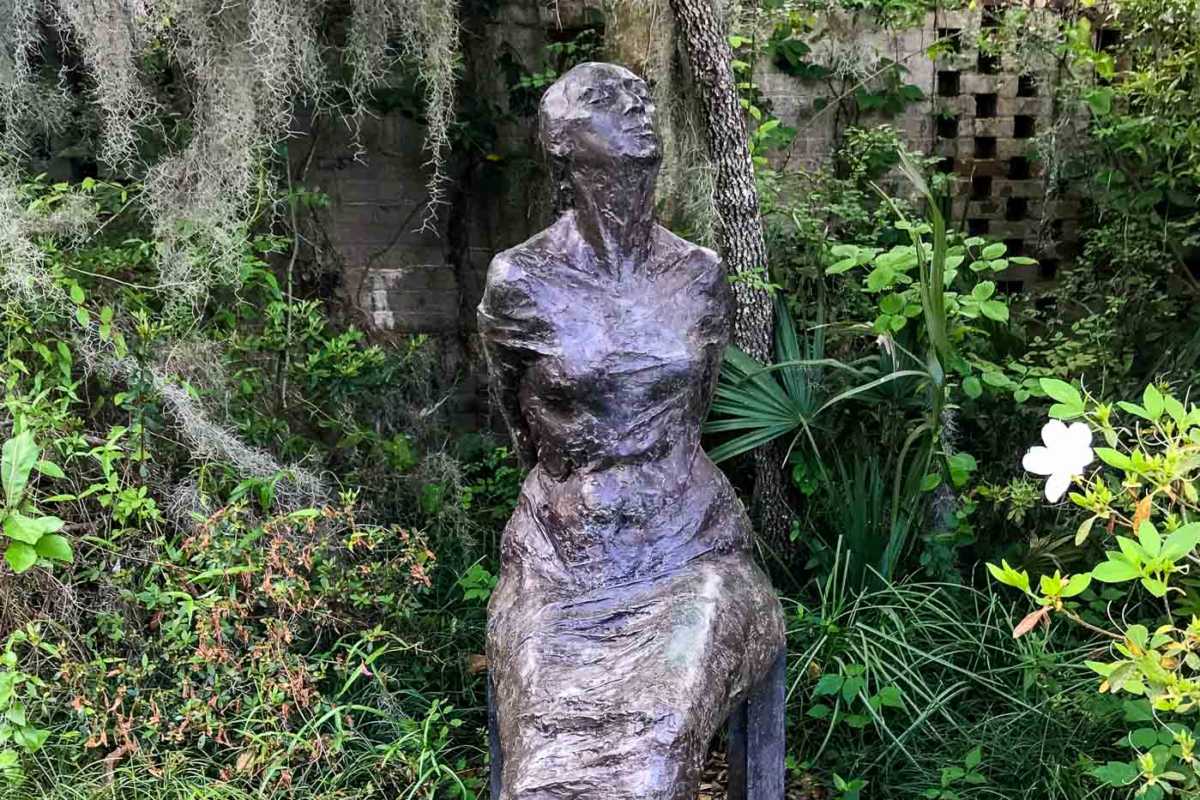 Visiting Brookgreen Gardens
A highlight of our trip was the day we spent strolling through Brookgreen Gardens, a 9,000 acre preserve with over 1,400 sculptures. The sculpture garden and property were bequeathed by landowners Archer and Anna Hyatt Huntington in the 1930s (Ms. Huntington an accomplished sculptor in her own right), and is now listed on the National Register of Historic Places. The impressive collection primarily represents early 20th Century work, placed harmoniously with the formal gardens. An enclosed pavilion and a whimsical children's section should not be missed.
(For more photos and more information on Brookgreen Gardens, see this post.)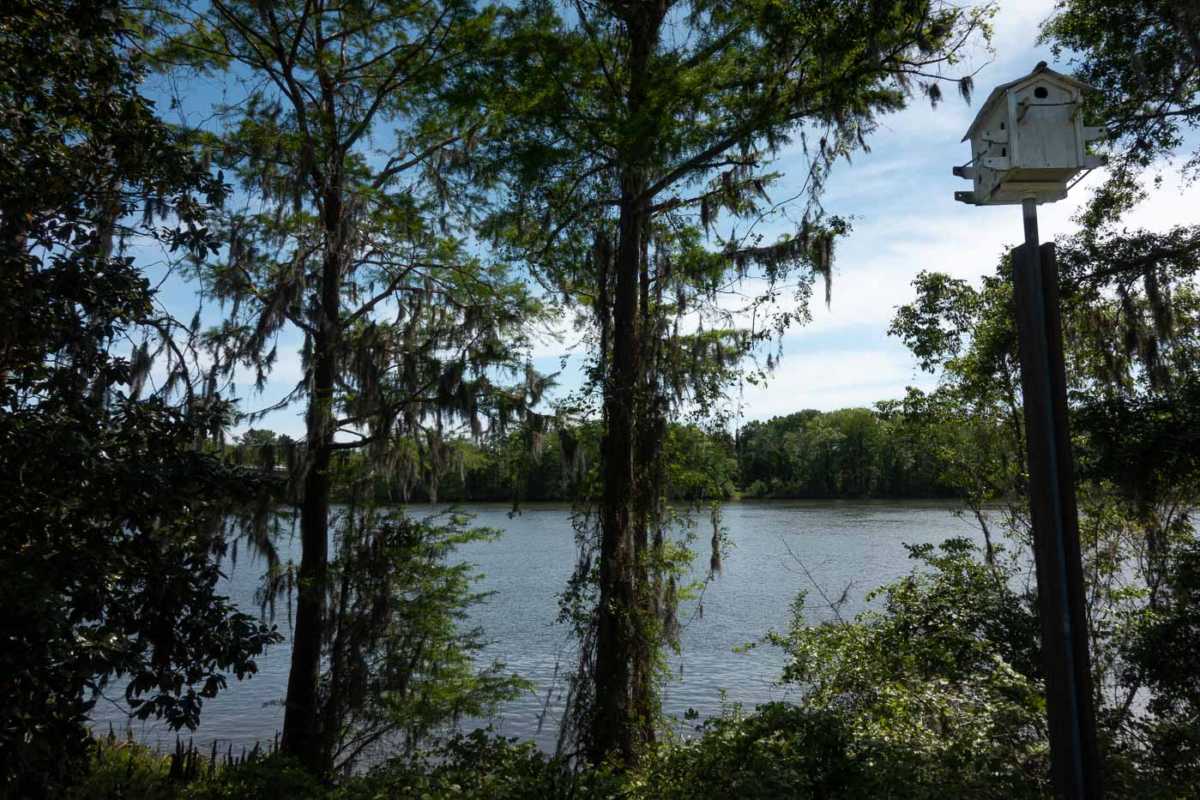 Touring the Hopsewee Plantation
For an intimate look at a plantation home, this is the spot. What's remarkable is that the Hopsewee house, relatively modest by Hollywood standards, is privately owned–and lived in–by passionate historians, Frank and Raejean Beattie. Hundreds of acres of rice were cultivated here by slaves, making this the largest rice producing region in the country, up until the Civil War. Guided tours are on the hour (admission only with a guide). We highly recommend enjoying lunch or tea at the adjoining cottage. Or try your hand at basket weaving and allow time to explore the grounds. You can view the Santee Delta Nature Preserve nearby, but I wouldn't walk too far afield here; it's gator territory. Plantation visiting hours depend on the season, and all bets are off if a private function is scheduled.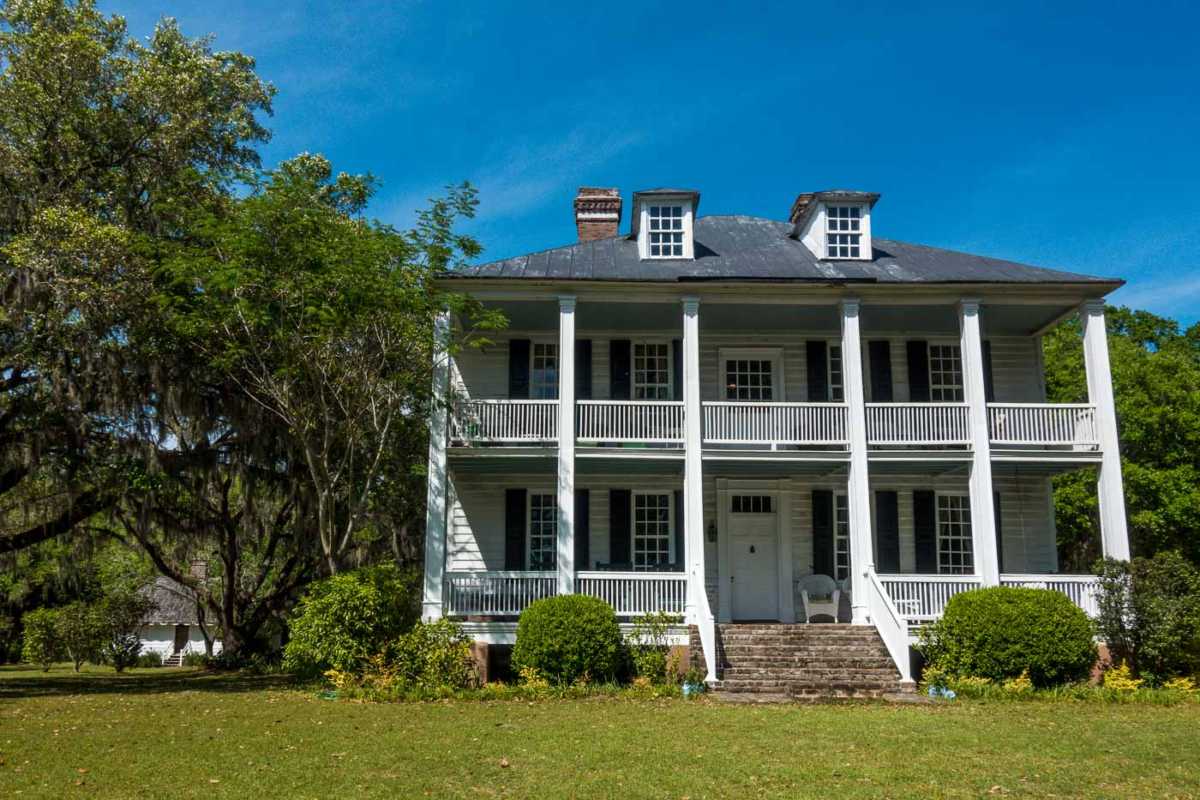 Musical Entertainment at the Carolina Opry
For professional musical entertainment, head over to Carolina Opry. They currently offer a couple shows: the traditional Opry variety show we enjoyed (with a mix of classic country music, contemporary pop and show tunes), and another show called "Time Warp," featuring music from the 60s, 70s and 80s. The performers seem to be having as much fun as the audience, and the sophisticated production moves along quickly.
Shag Dancing, for real
If all that music hasn't satisfied you, head a bit further up the road to North Myrtle Beach, headquarters of The Shag, a dance embraced by a handful of clubs and their faithful patrons up near the border with North Carolina. We stopped in on customer appreciation night at Fat Harold's when a $10 cover charge included buffet dinner and cheap beer. We'd already eaten, and there was no live music. But for those inclined, shag dance lessons and specials are scheduled regularly.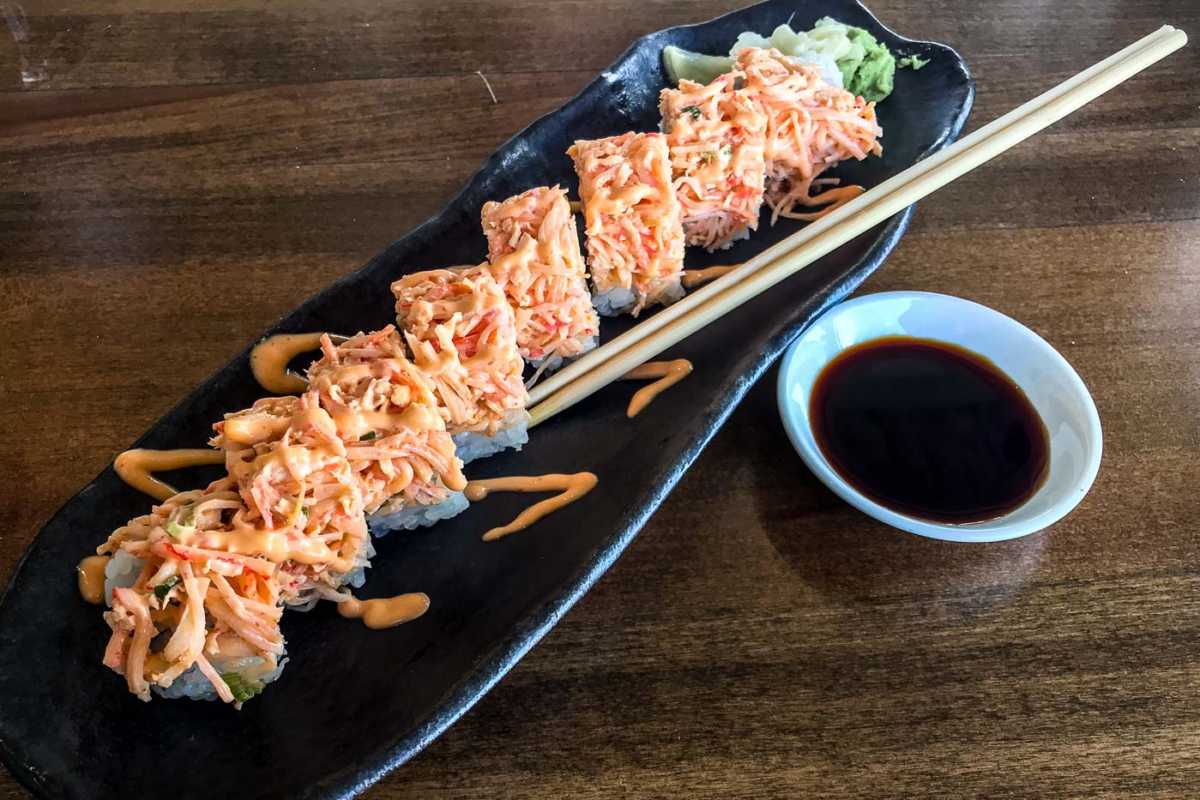 Myrtle Beach Restaurants
Our favorite meal (in addition to lunch at River Oak Cottage Tea Room at Hopsewee) was at the beautiful waterside restaurant, Wicked Tuna: oysters, scallops, wine, a relaxing deck overlooking Murrells Inlet. This is a good bet after visiting either the nearby Brookgreen Gardens or Huntington Beach State Park.
Several outlets of the local restaurant company, Bondfire Restaurant Group, proved enticing:
The Chemist with its fun periodic table theme, beaker cups, and drinks overflowing with dry ice fog.
Gordo's Taco and Tequila for excellent fish tacos.
Also Art Burger Sushi which we ducked out of due to loud music, despite their great burger selection.
For a traditional Carolina menu we suggest Sea Captain's House or The Carolina Roadhouse, the latter because it was the only place open after 10 p.m.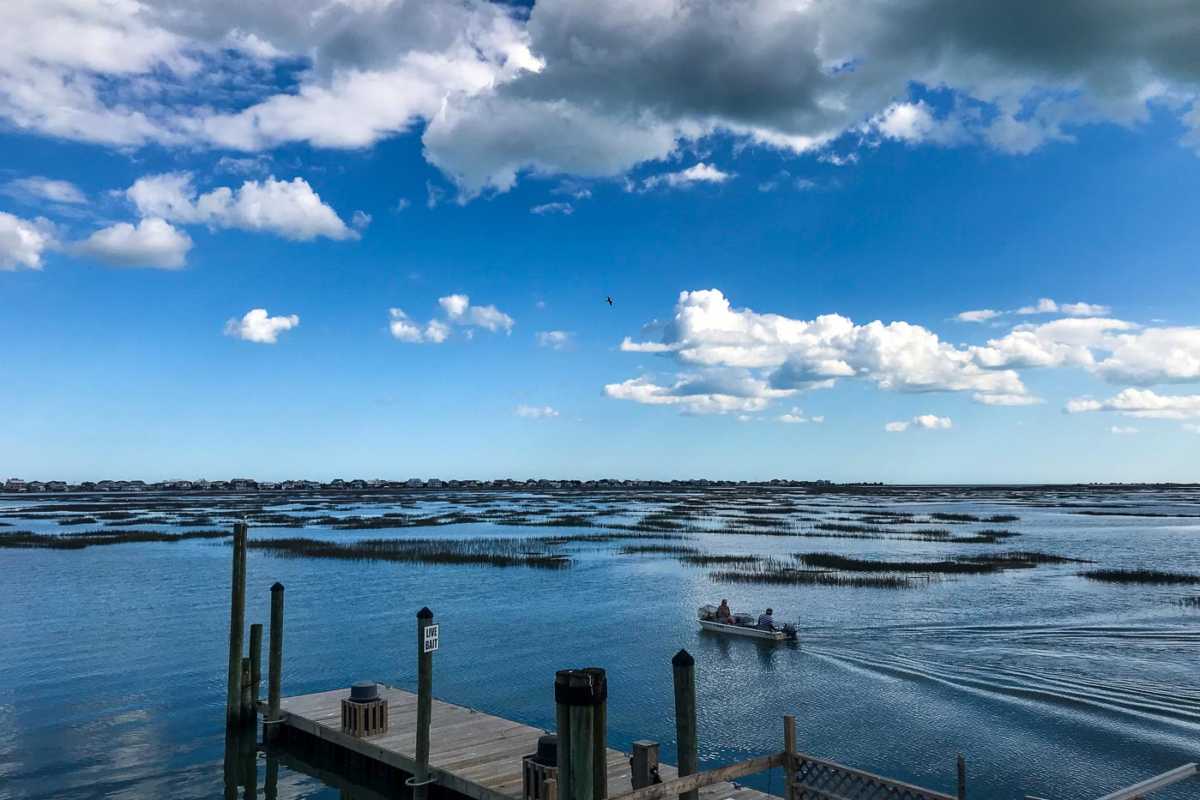 Even in late April, we got a sense of the crowds to come with the summer season. We caught a preview of the Air Show coming up the weekend following our visit. The Myrtle Beach Speedway hosts NASCAR races through the season, and concerts and festivals are lined up for the year. New developments include a new Hilton in central Myrtle Beach, and a multi-use complex that will include a Tin Roof Bar, the popular live music club out of Nashville.
With over 98,000 hotel units and some 1,800 restaurants, Myrtle Beach's hefty inventory means wide choices and low rates for visitors. While I'd elect to stay in Minnesota come July and August when seaside rates are at their highest, I can definitely appreciate the affordable rates and relaxed atmosphere in the shoulder seasons of spring and fall. (Spring breaks in March are apparently not big here, as the weather is still a bit too cold to attract students.)
So, when winter (or spring, or whatever ails you) gets to be too much, jump on a flight for a Myrtle Beach escape.
*A friend in the know recommends Cap'n Hooks or Mount Atlanticus miniature golf courses. Another friend declared she was keeping to the mini golf courses in April due to high winds out on the standard courses. This is serious miniature golf territory.
You can see some more views of Myrtle Beach by clicking this link.
NOTE: Visit Myrtle Beach hosted our visit to South Carolina. But all the opinions we express in our reviews are our own.
You can help yourself get ready for your own travels by reading our Get Started Planning Your Trip Now page.
You can see (and buy prints) of most of our travel photos in one place on this page.
We love traveling–with the right gear. We've gathered a lot of the stuff we use to make travel more pleasant and efficient all on one page. Shop our Travel Past 50 Amazon page to find our favorite gear. If you purchase something from the store, Travel Past 50, as an Amazon affiliate, may receive a small commission at no extra charge to you. Thanks.
We never leave home without our travel insurance. Nor should you. Search for the travel insurance from Allianz that best meets your needs, whether it be an annual plan or a single trip.
Note: This post and other posts on TravelPast50.com may contain paid or affiliate advertising links.