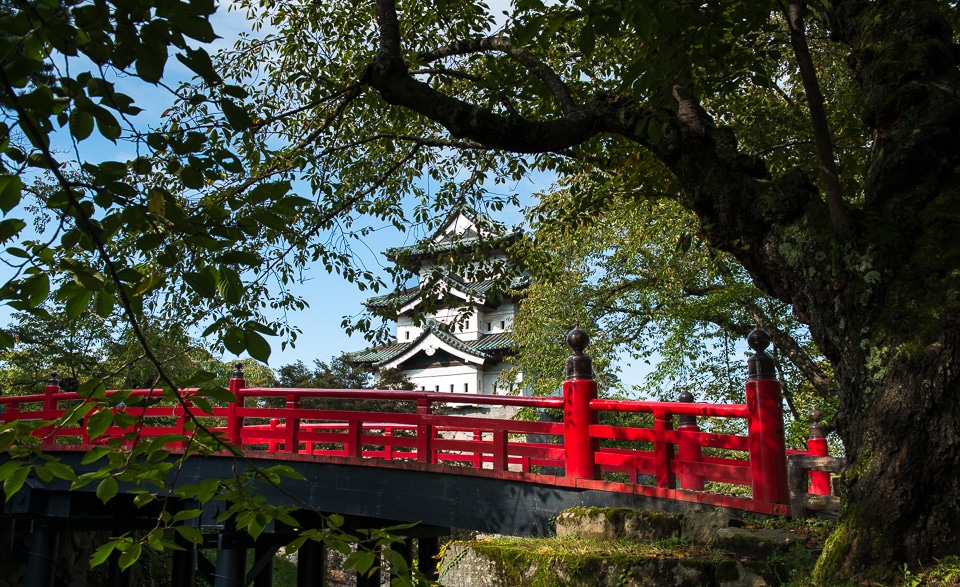 I had to climb over a fence and slide part way down a hill toward the moat to get this shot. All I can say is that one day I hope to come back in the spring, when all these cherry trees are blossoming, to shoot from here again. By the way, the grounds at the Hirosaki Castle are home to the oldest cherry tree in Japan–over 400 years.
Shot with the Nikon D800E, ISO 200, 27mm focal length on the 24-70 lens, f/6.3, 1/250 sec. Not too much manipulation in Lightroom, just emphasizing the white of the castle and adding a little detail by increasing exposure of the shadowed areas.
For more information on what I use, see this page.