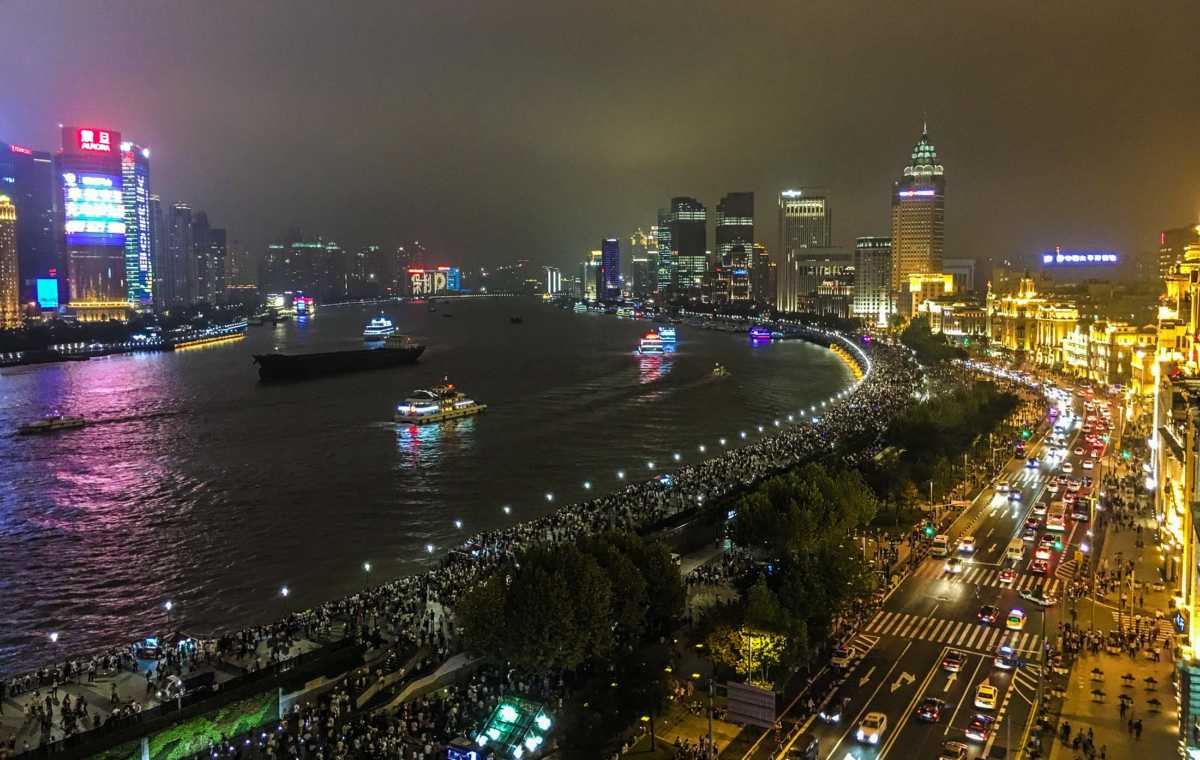 The view from the Fairmont Hotel, Shanghai, down the river promenade known as The Bund. It was holiday week in China, and there were an estimated 5 million Chinese tourists in Shanghai. That's on top of the 24 million who live there. And, as you can see from the photo, most of them were taking an evening stroll along the river. The Chinese army was directing foot traffic. Really. And strictly enforcing one way walking. Walking in that crowd was a Chinese experience I won't forget.
If you go to China, the first thing you have to get used to is that there are always millions of people. Always.
But the view of The Bund is worth it. Ships on the river, an amazing modern skyline on one side of the river, and the 19th Century colonial architecture on the other, including the Fairmont Hotel where we stayed at the end of our Viking River Cruises tour. The view is so spectacular, The Bund and its architecture has been named a Unesco World Heritage site.
This photo of Shanghai's Bund was shot with my iPhone 6s Plus. That camera never fails to impress. I'm getting less and less likely to carry the big heavy Nikons every day.