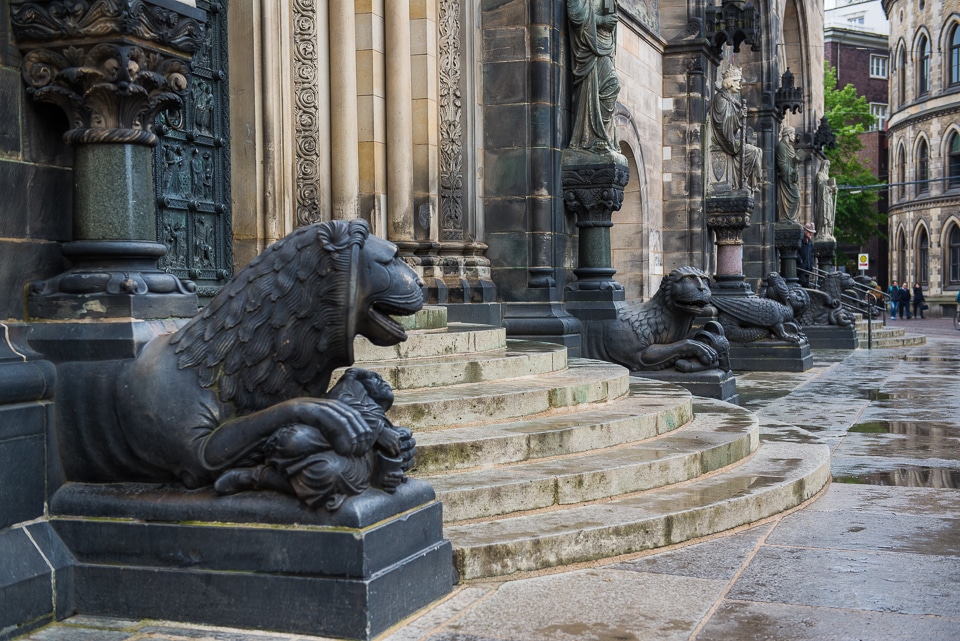 For some reason, you don't expect to see lions and mythical figures such as griffons guarding the entrance to the Bremen Cathedral. But this is Germany, and you sort of expect a little more aggressive approach to things. Even spiritual ones.
Nothing special about this exposure or processing. It was a very grey day, so I just boosted contrast a slight bit, and vibrance and presence as well. Taken with the Nikon D800E, ISO 100, f/3.5 at 1/200 sec.

For more info about the equipment and software I use, see this page.
You can buy prints of my photos on my Smugmug page.
Get all our travel tips delivered to your inbox
Subscribe to our email newsletter