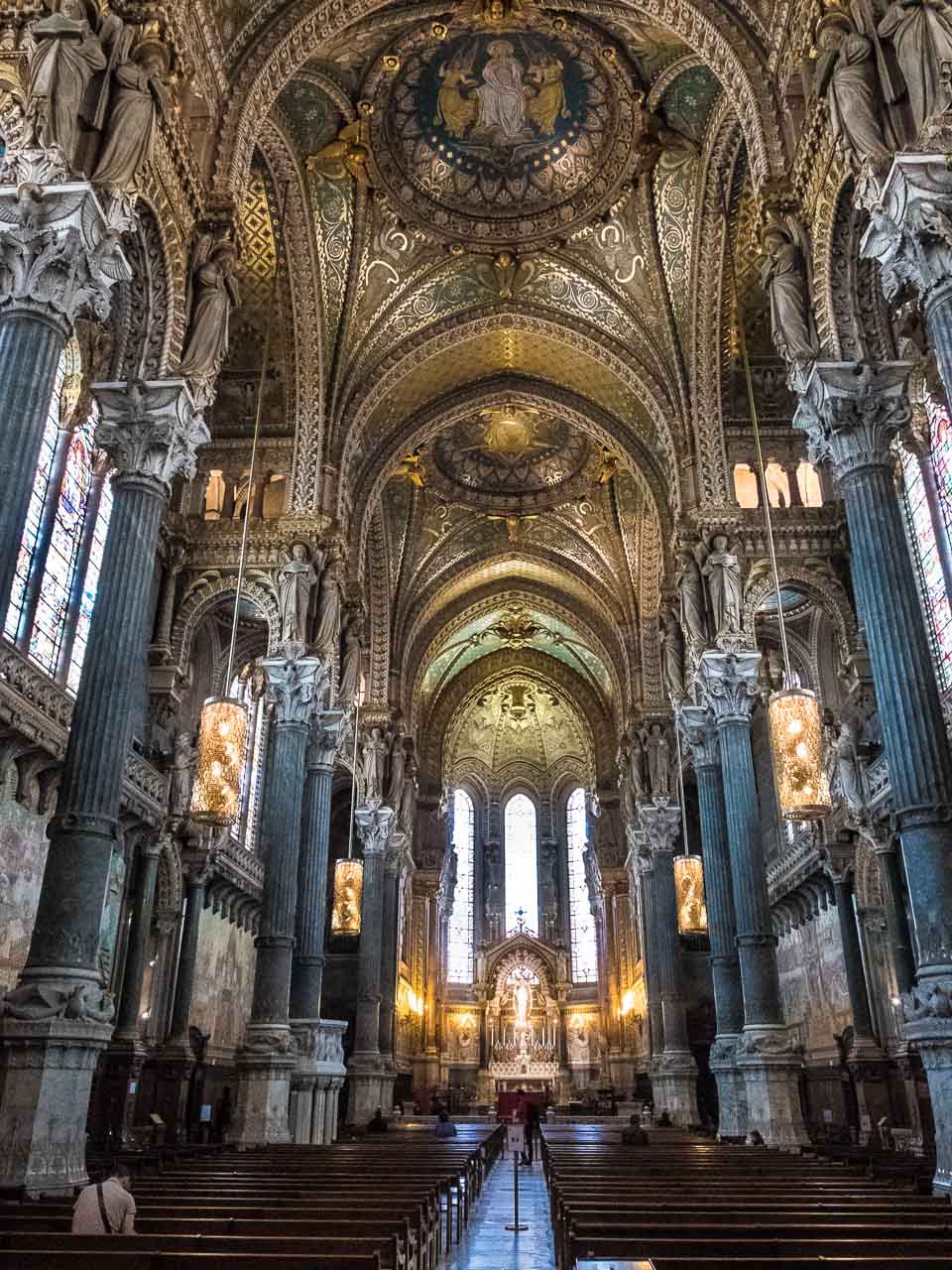 As part of our Viking river cruise, we stopped for one day in Lyon, France. We skipped the organized tour in favor of walking around the old city ourselves. And we found ourselves loving this charming place so much, we immediately booked two more days in Lyon after the cruise ended.
As is typical for us, we spent both of those days just wandering around the Unesco World Heritage city, and as is also typical of Kris, she made me walk up the big hill–600 steps–to see the Basilica of Notre Dame. I pointed out to her that there's a perfectly good cable car that will take you up the hill, and plenty of taxis, but she was having none of that.
So, we arrived 45 minutes later and only one of us was puffing hard, but we were rewarded with one of the most beautifully ornate churches we've seen. And, as you know, we've seen a lot.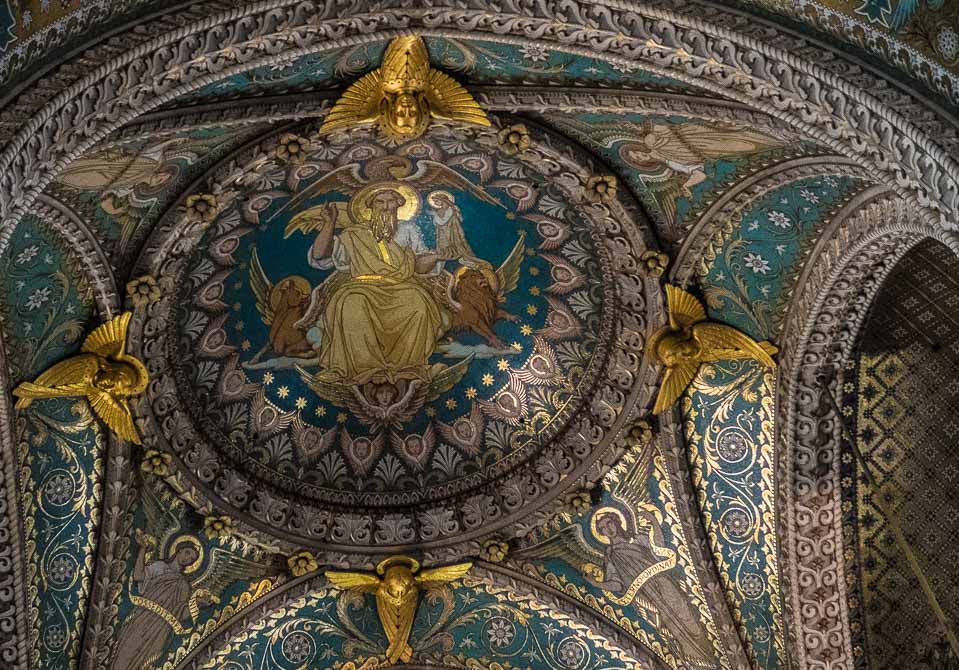 The Basilica of Notre Dame of Fourvière was built between 1872 and 1884–very late in the scheme of French church building. It's architecture is a bit of a cross between Romanesque and Byzantine, but the interior decoration has a distinctive modernist feel that reminds me some of the fantastic Matthias Church in Budapest. The Fourvière is the name of the hill on which the church sits overlooking Lyon. The name comes from a bastardization of the French for old forum, because the hill was the site of the original Roman forum in the city.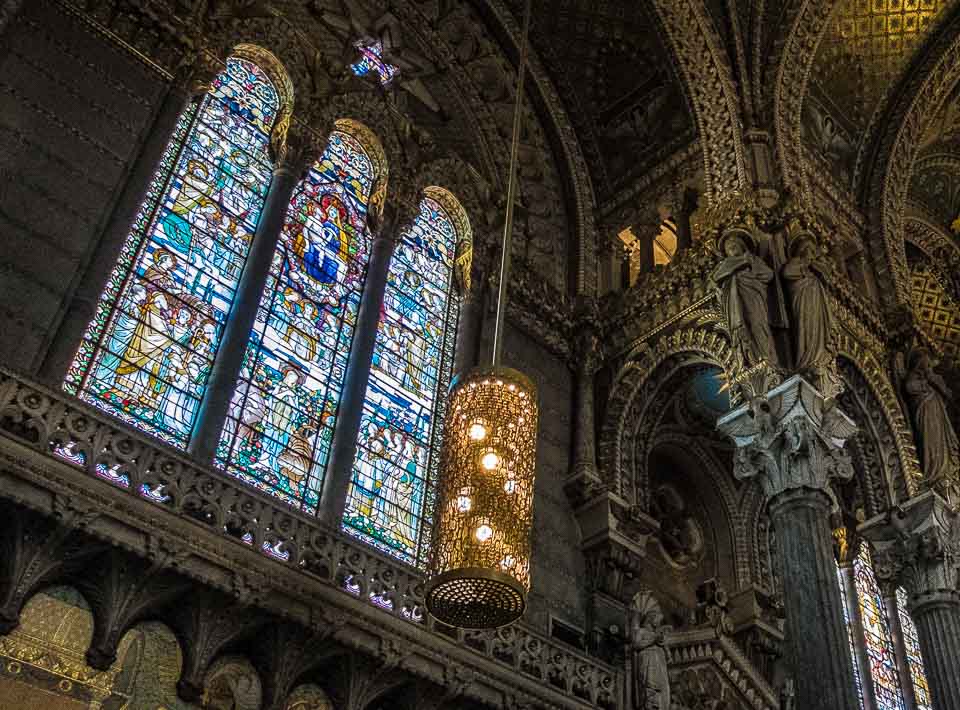 The windows are as spectacular as the wall and ceiling decoration. They tend toward the blue, and provide a cooling counterpoint to the warm gold cast of the ceilings and walls. It's a lovely church and is well worth the climb.
It's just across the river and up the hill.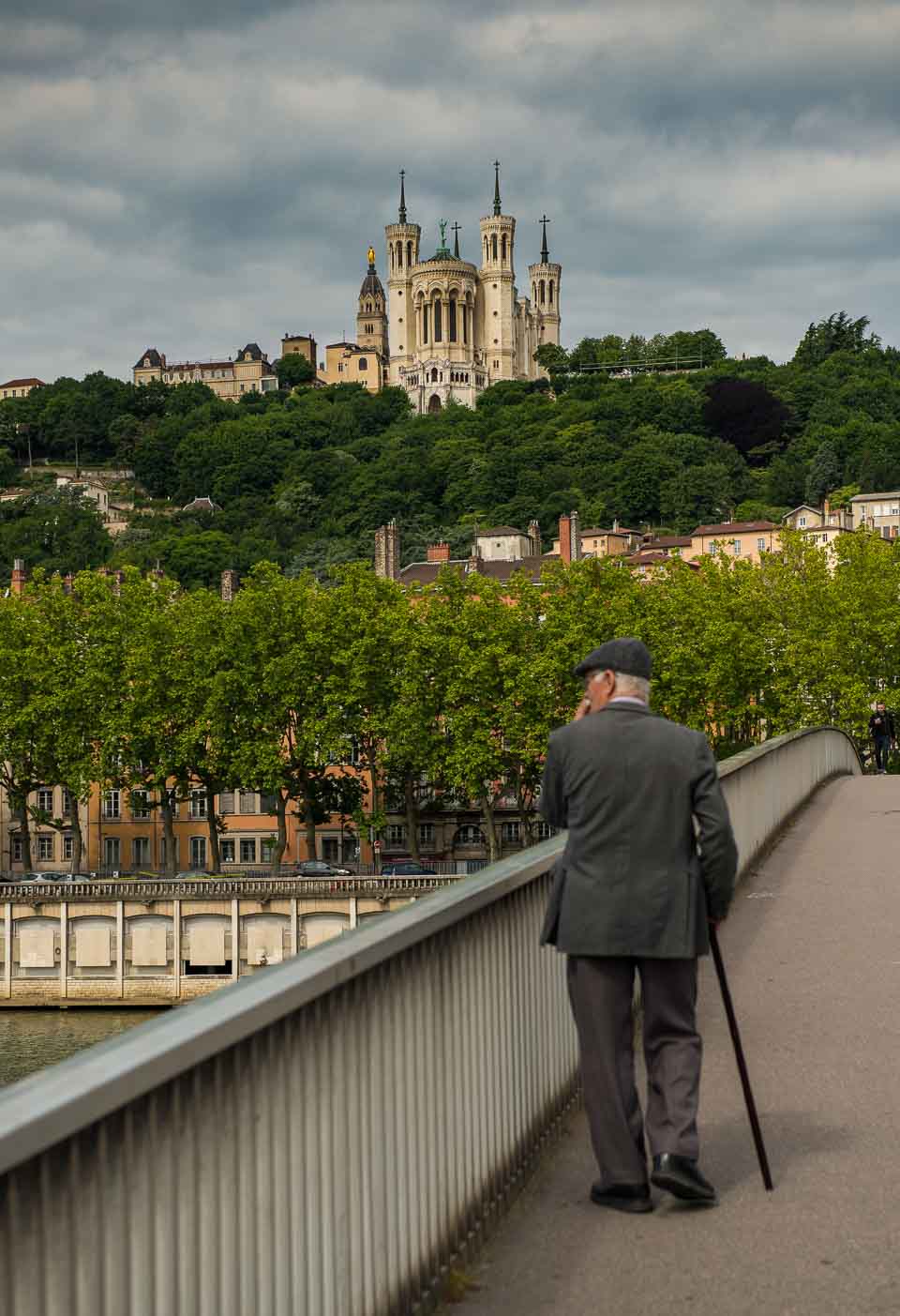 You can help yourself get ready for your own travels by reading our Get Started Planning Your Trip Now page.
We love traveling–with the right gear. You can check out a lot of the stuff we use to make all our travel much more pleasant and efficient all on one page. Click here to see it. If you purchase something from this page, Travel Past 50 will receive a small commission at no extra charge to you. Thanks.