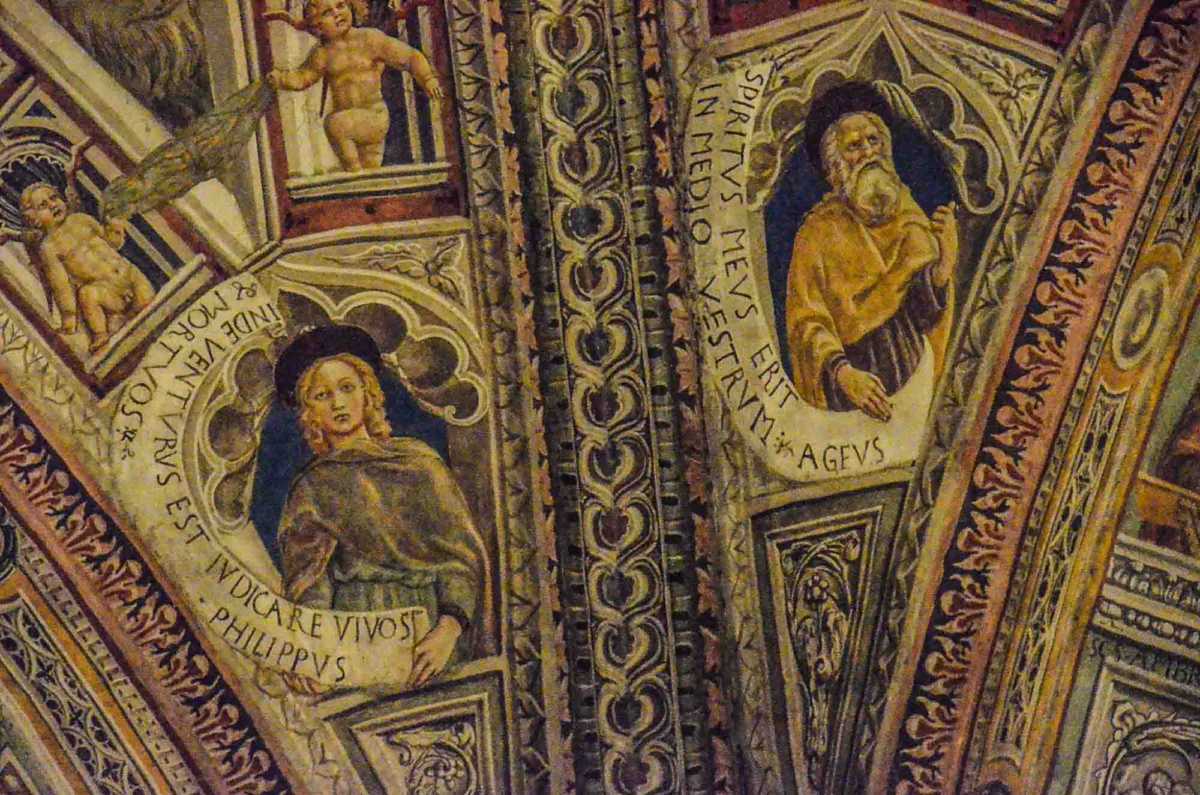 When it comes to early Renaissance art, Siena is more or less thought of as Florence's little brother. A lot of the same artists worked in Siena. Donatello and Ghiberti come to mind. But, in general, the Sienese had their own artists, and the art there tends to the more purely decorative, which I guess you could construe as more conservative.
But, it's beautiful stuff, and certainly fulfills its decorative and didactic functions, as you can see in the beautiful Baptistery of St. John (The Baptist.)
Every inch of the baptistery is covered, unlike it's Florentine sibling that reserves the walls for simpler adornment. So, the effect in Siena is one of overwhelming admiration of the effort, if not the absolute awe you often run into in Florence.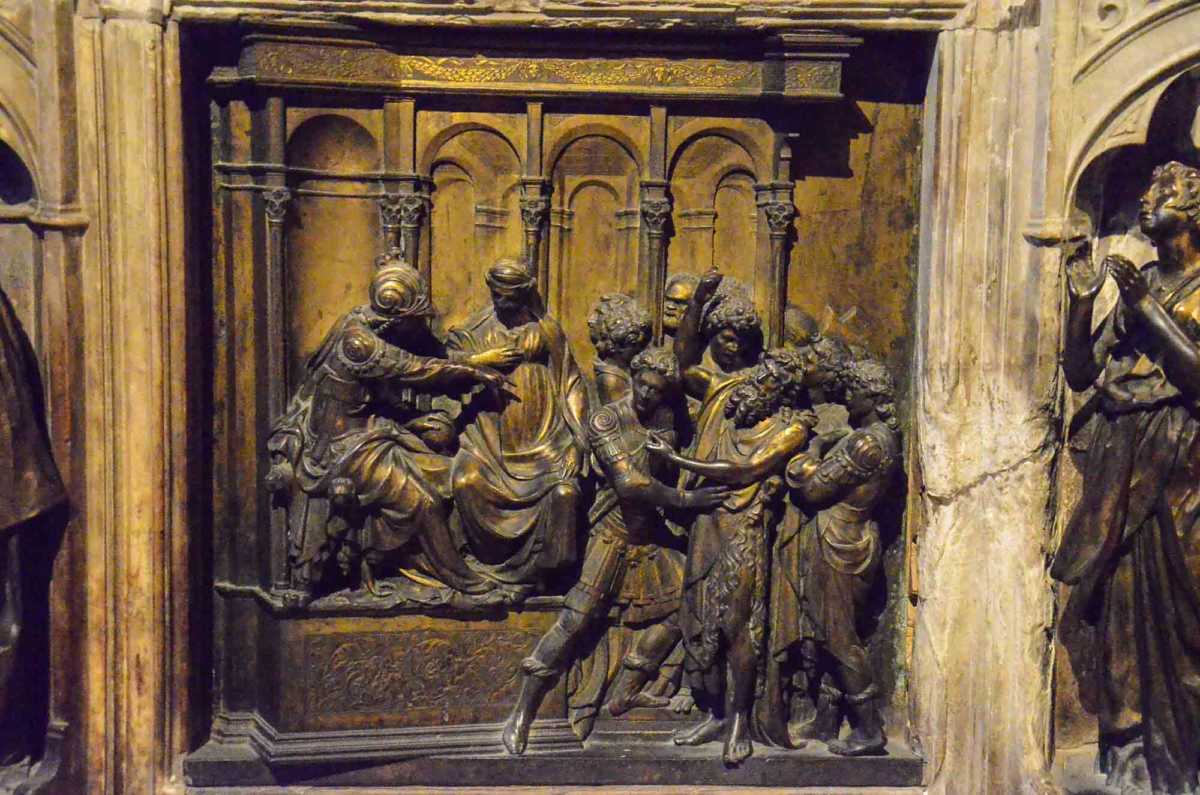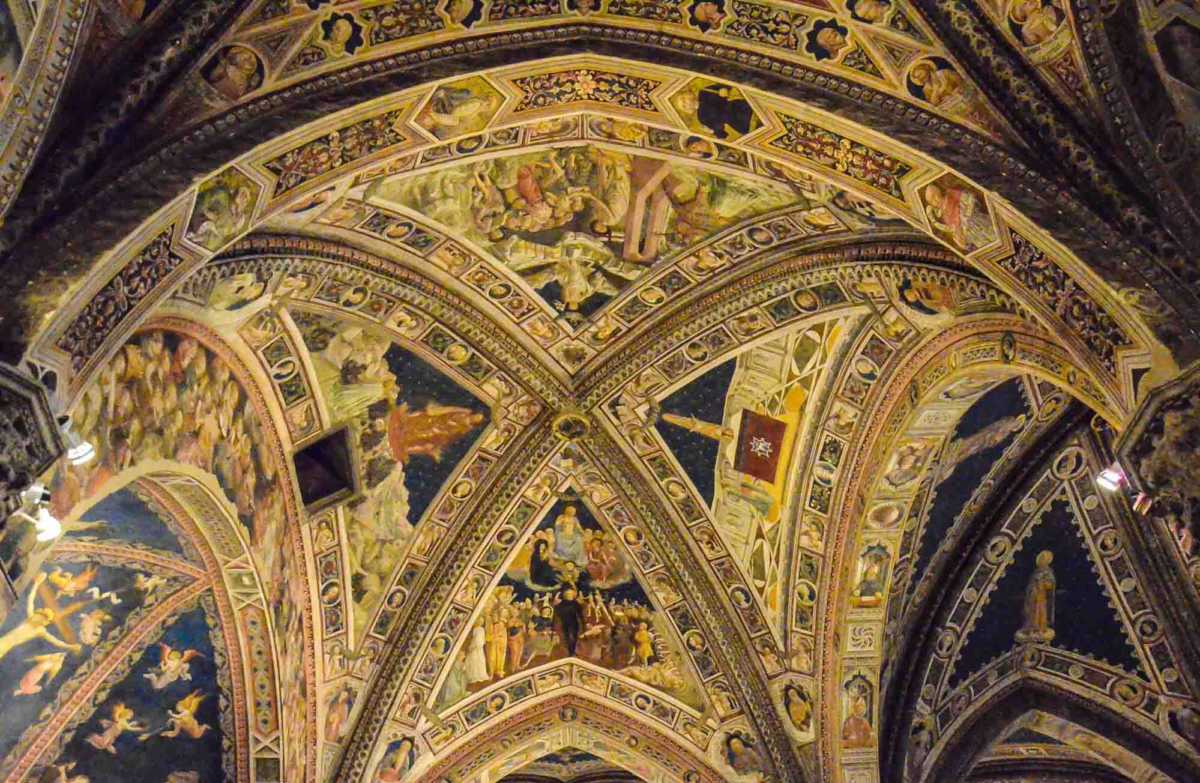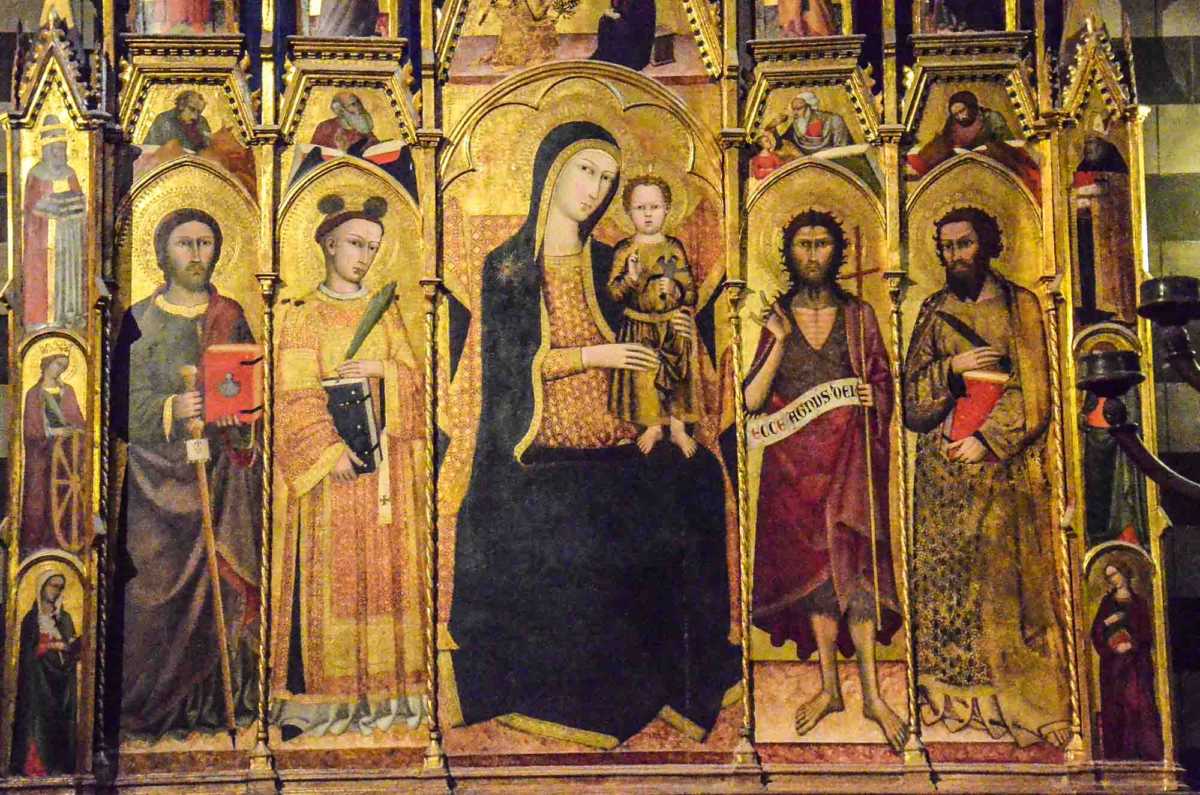 Get all our travel tips delivered to your inbox
Subscribe to our email newsletter