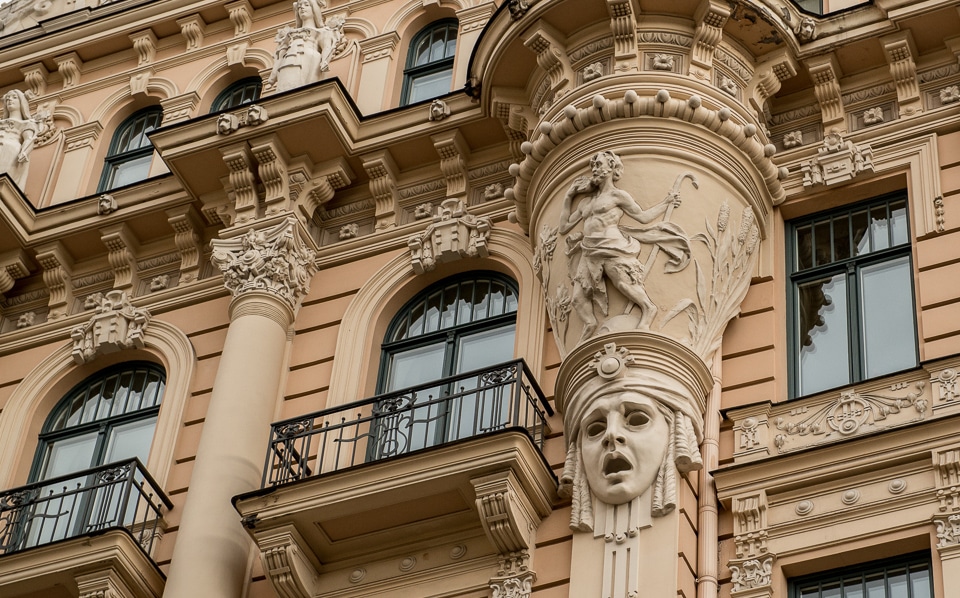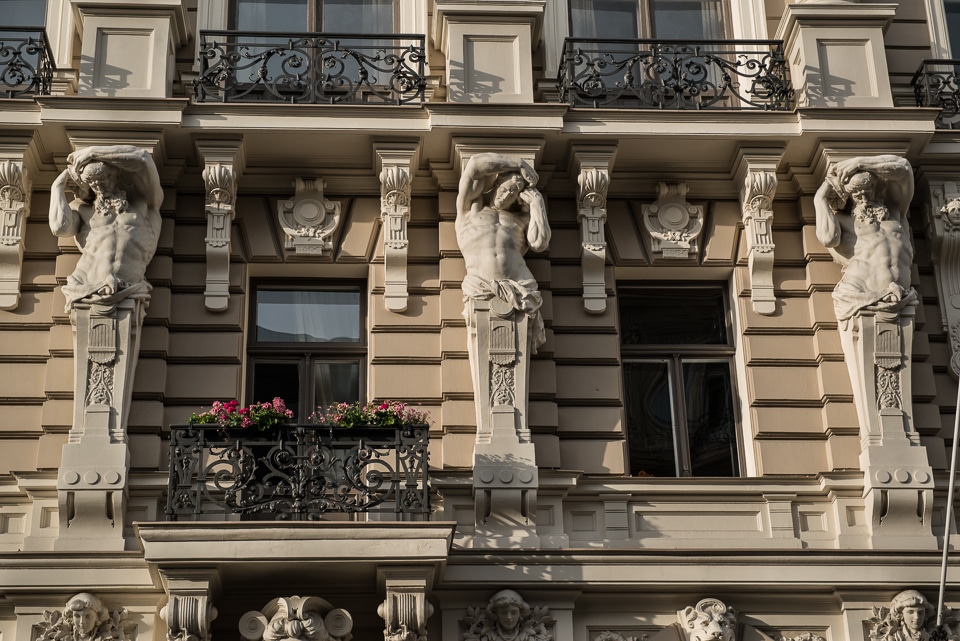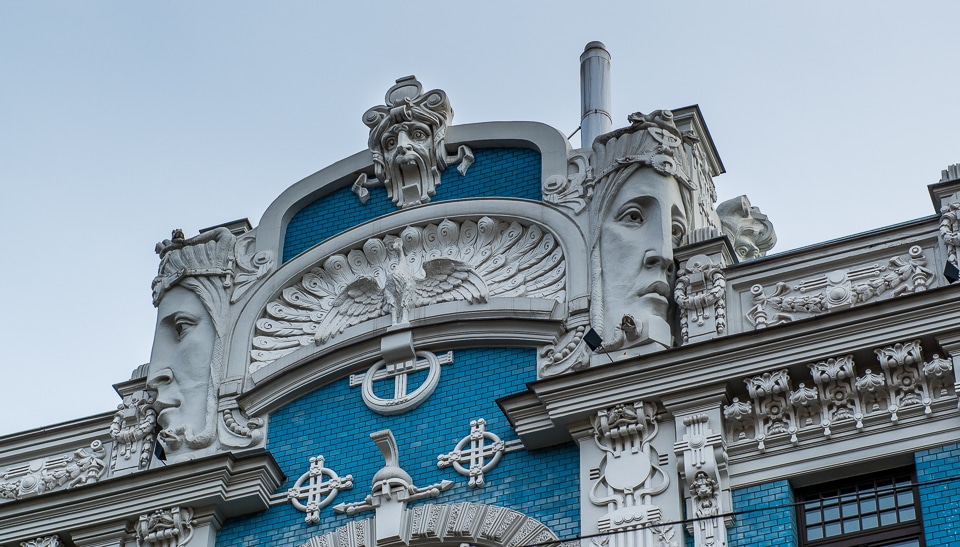 Some posts on Travel Past 50 may contain affiliate links. If you buy something through one of those links, we may earn a small commission. As an Amazon associate, we earn from qualifying purchases.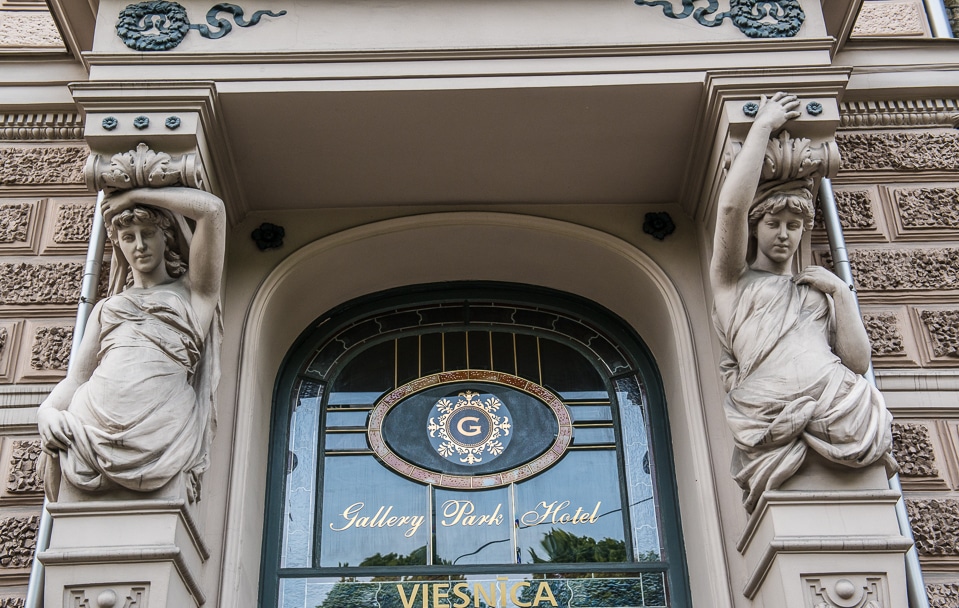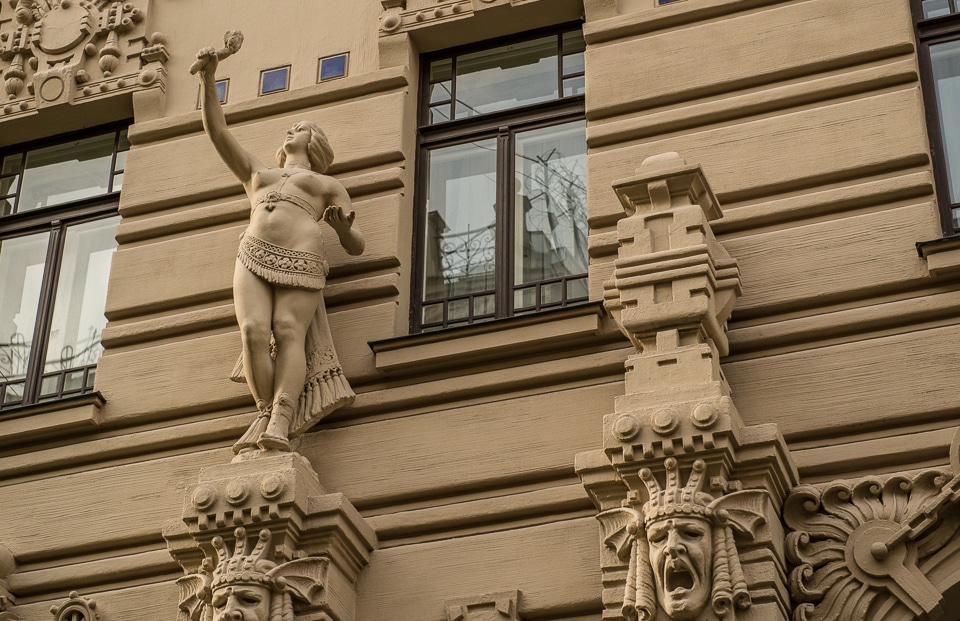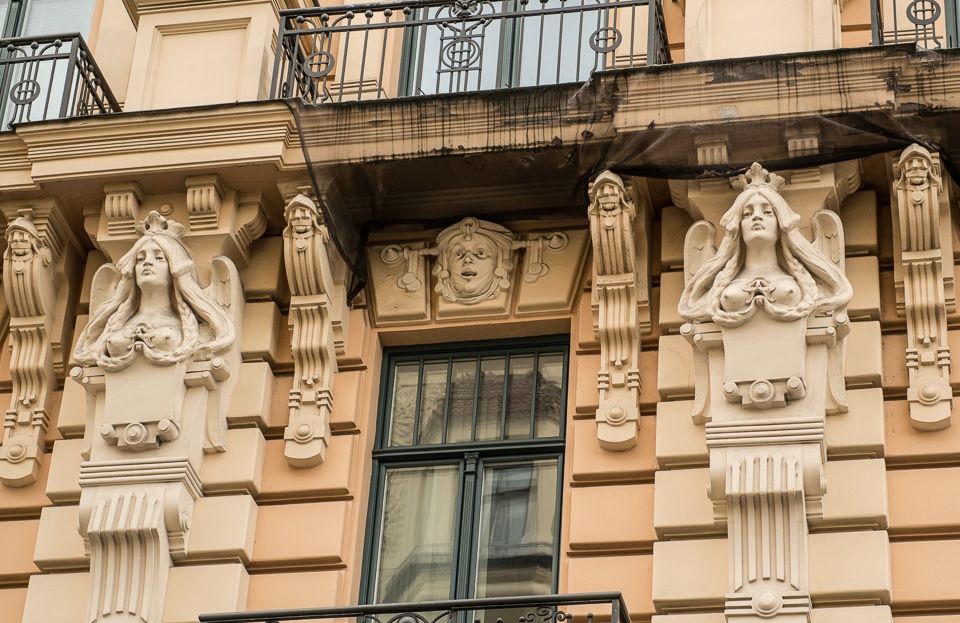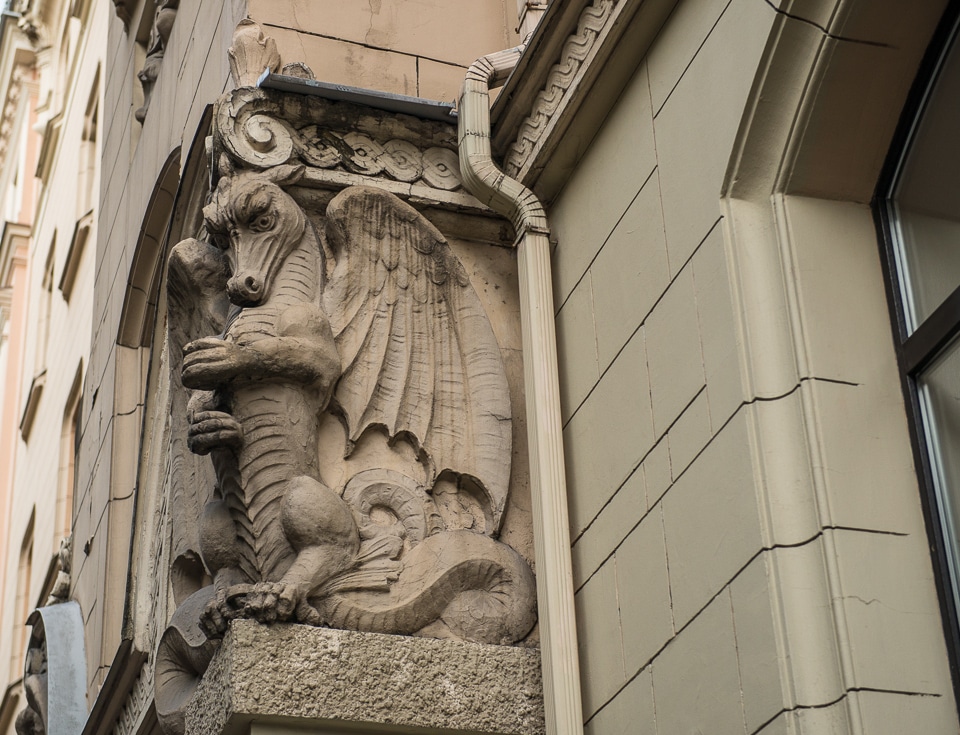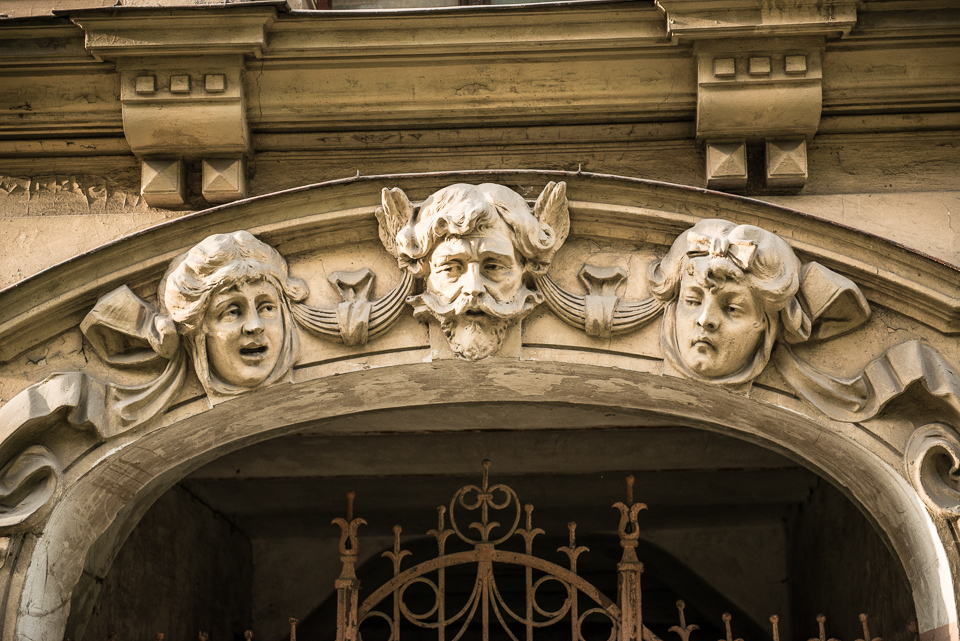 The art nouveau streets of Riga, Latvia are perhaps the city's most charming facet. We went into a couple of churches, and they aren't much to look at. I think this is somewhat indicative of Northern Europe, where the church played less of a role in daily life than the Catholic Church does in the south. Nevertheless, the instinct for art is strong, and it must be expressed somehow. When you aren't compelled to decorate churches, you make do with your apartment and office blocks. All these images are from one street, Alberta Street in Old Riga. How great that these buildings are being preserved and restored–and that they survived the Soviet era.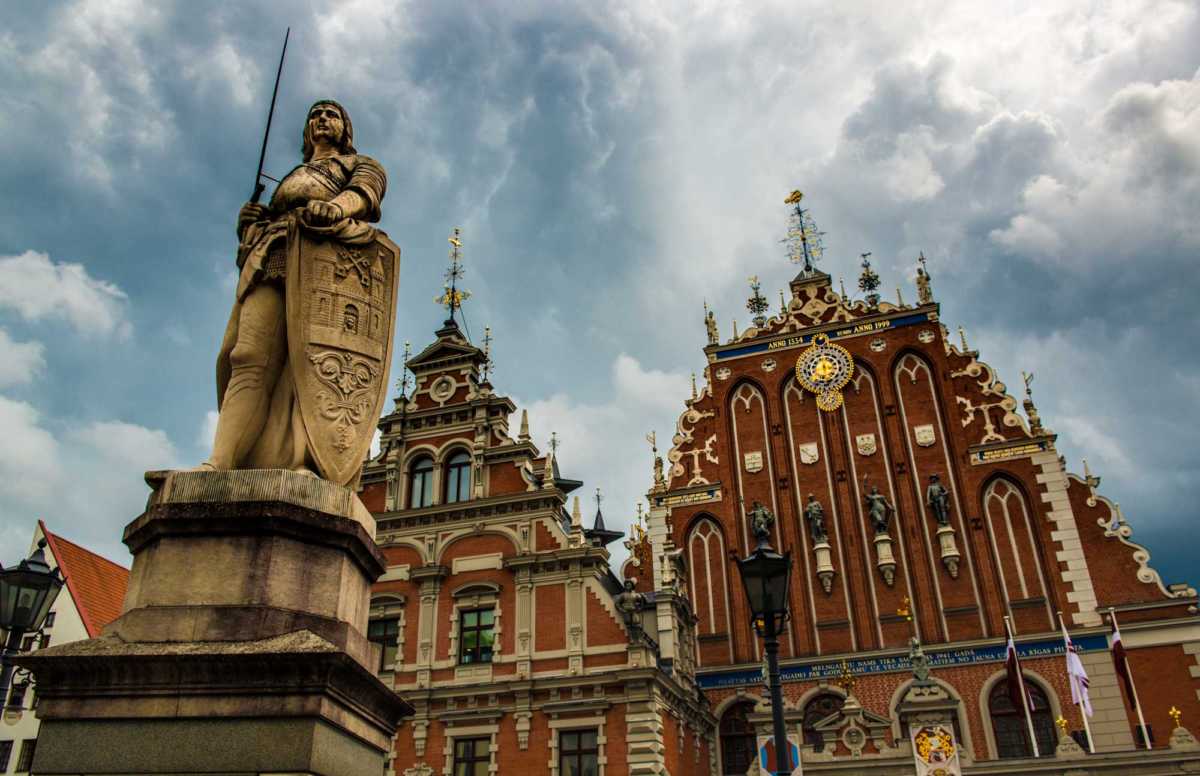 Another interesting figure of the decoration of the city of Riga is a statue of the legendary French hero, Roland.
Roland was a close confidant of the Holy Roman Emperor Charlemagne and died at the Battle of Roncevaux in 778. He was immortalized in the Song of Roland, which I read when I was a senior in high school and I don't remember anything about it other than being bored to death reading a long poem about a war and history I knew nothing about.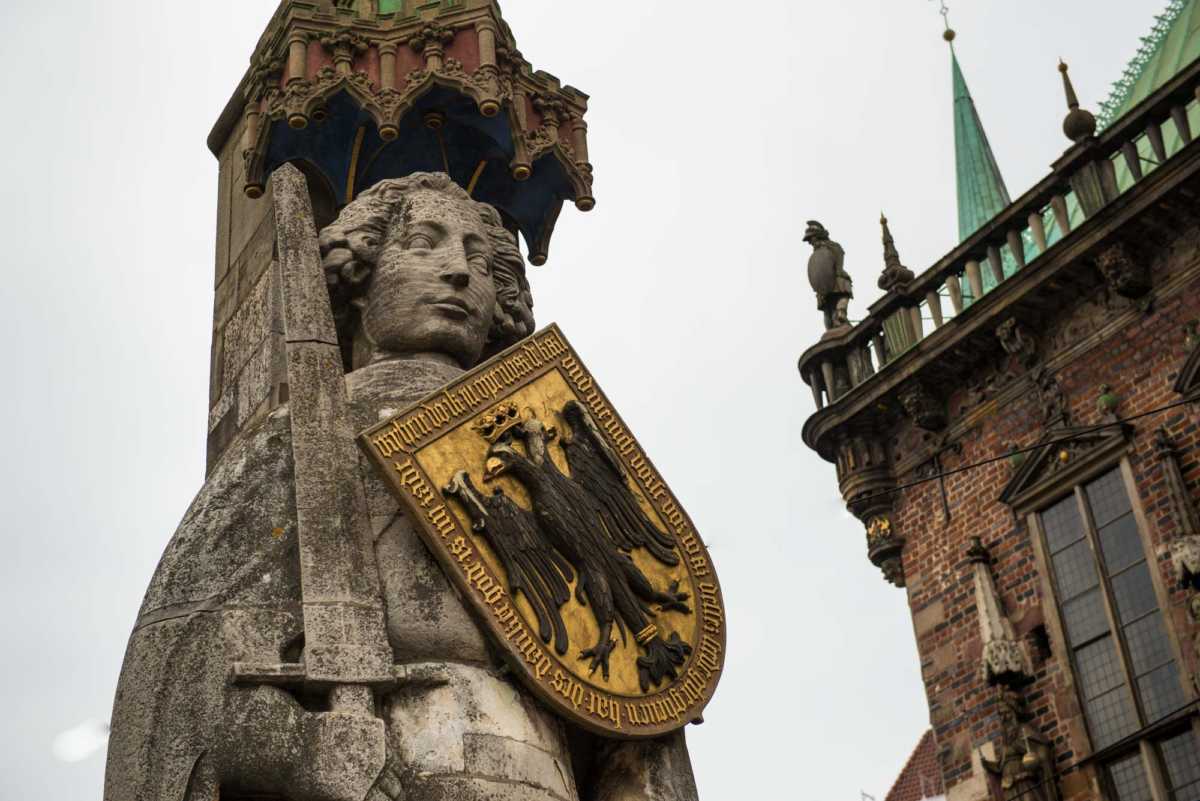 So, I'm not sure that I understand why there's a statue of him in the Town Square of Riga, Latvia, which is a long way from France and Roncevaux (Roncesvalles,) which is now in Spain. But, it has something to do with the Hanseatic League, the powerful medieval mutual trade and defense organization that dominated the Baltic area from the 15th to 19th Centuries. Roland, it seems, was seen as a protector of trade.
Riga was a member of the Hanseatic League, as was Bremen, Germany. We've also seen a statue of Roland in the main square of Bremen. That statue and its surroundings is a Unesco World Heritage site.
The Riga statue, by the way, is a reproduction of the original that was destroyed in World War II.
Travel Planning Resources
Looking to book your next trip? Use these resources that are tried and tested by us. Flights: Start finding the very best flight deals by subscribing to
Thrifty Traveler
. Book your Hotel: Find the best prices on hotels with
Booking.com
. Find Apartment Rentals: Find the cheapest prices on apartment rentals with
VRBO
. Travel Insurance: Don't leave home without it. We recommend
Allianz Travel Insurance
. Need more help planning your trip? Make sure to check out our
Resources Page
where we highlight all the great travel companies and products that we trust. See all of the gear and books we like in one place on our
Amazon shop
.