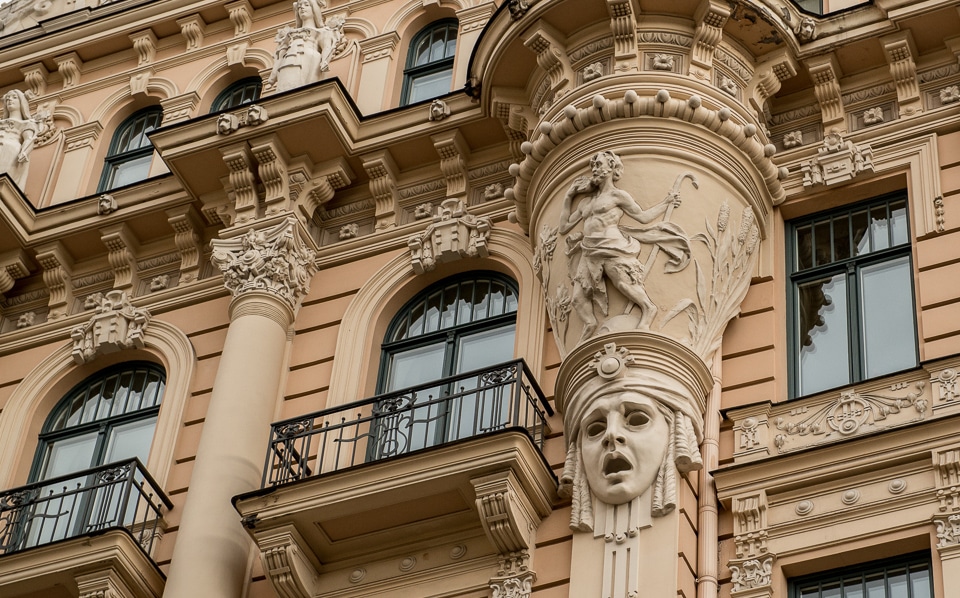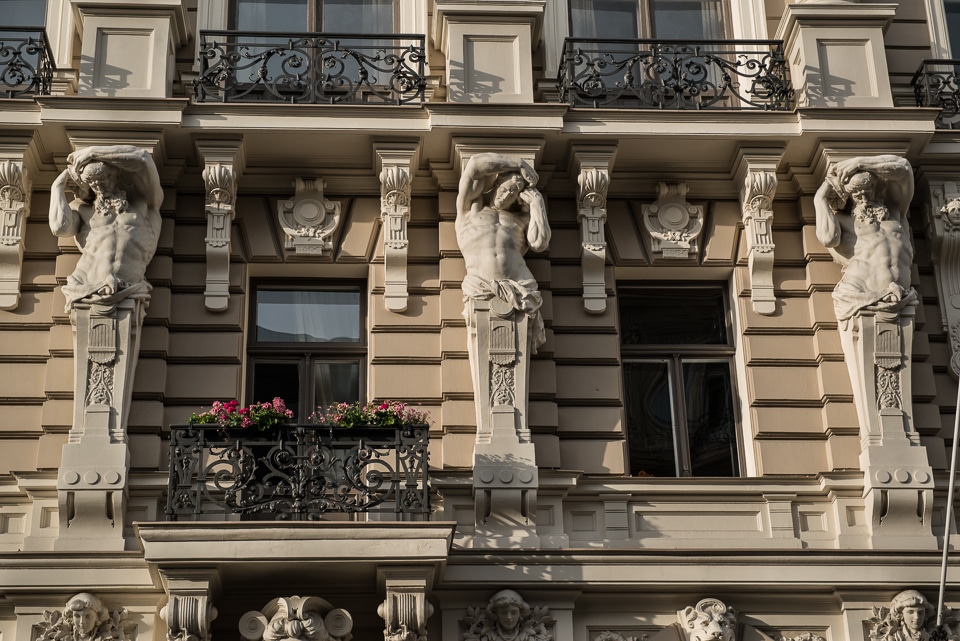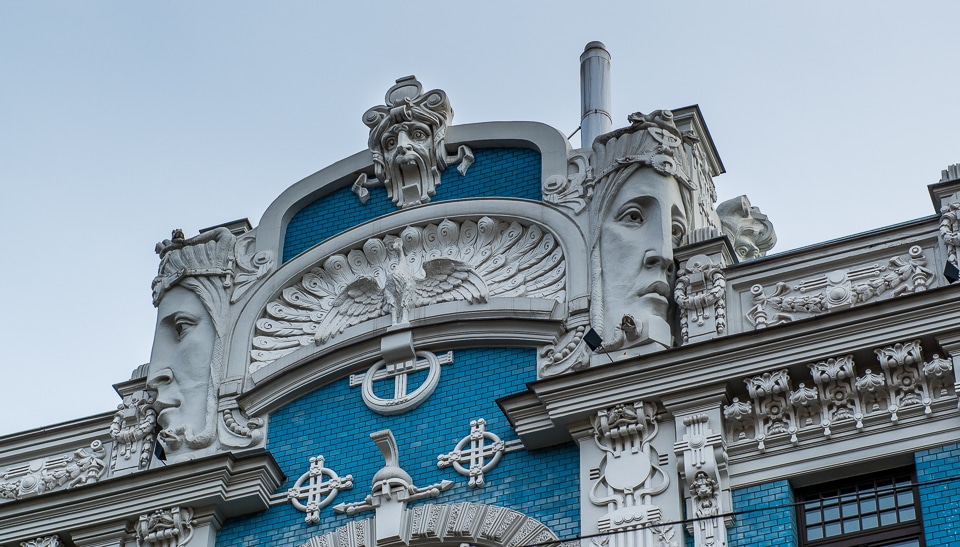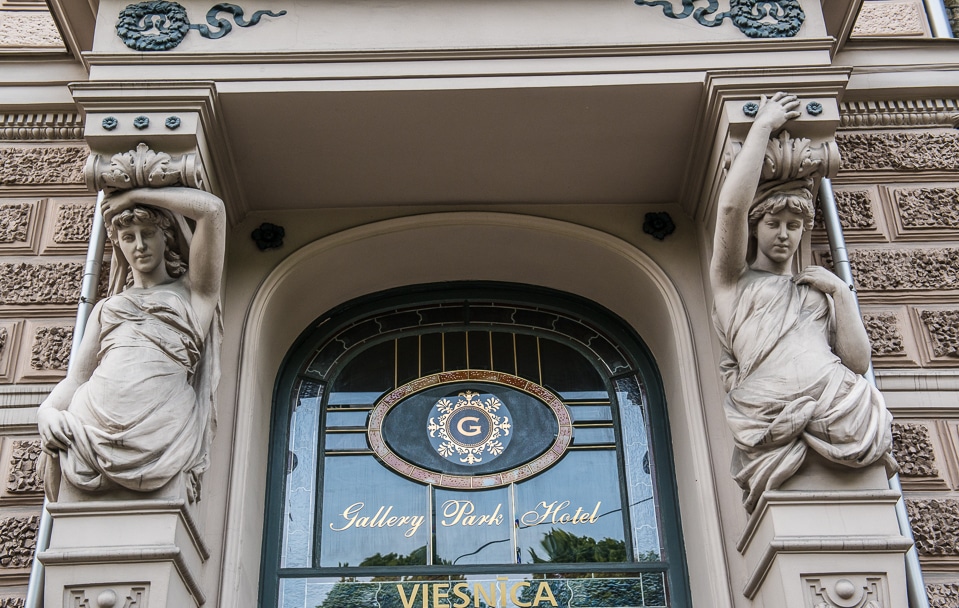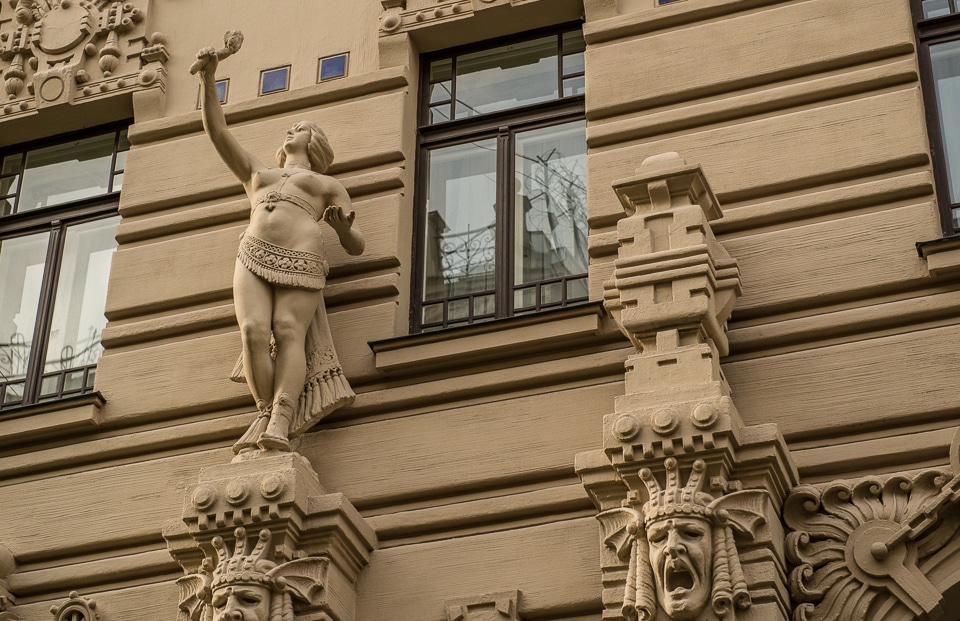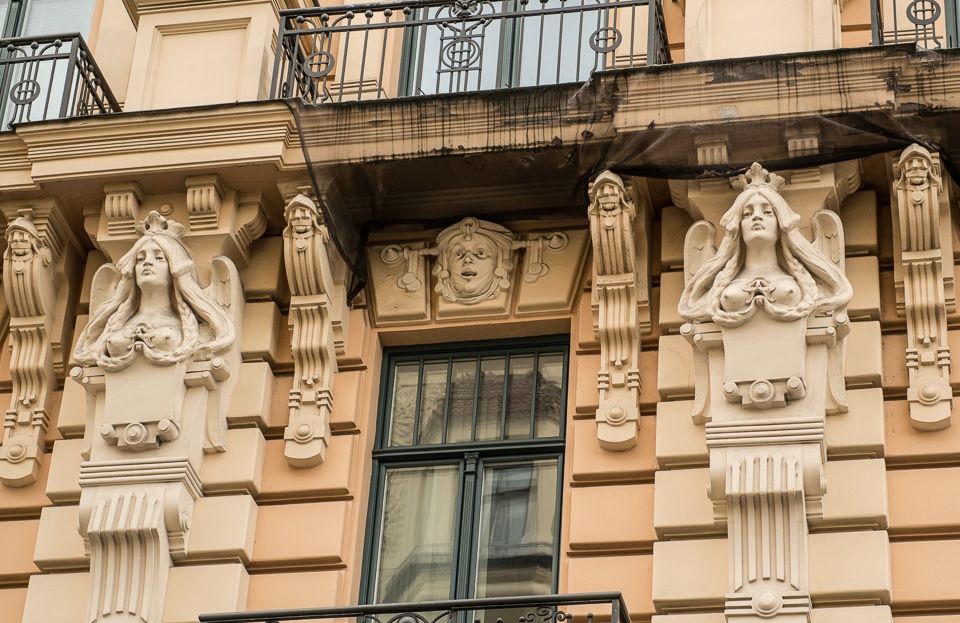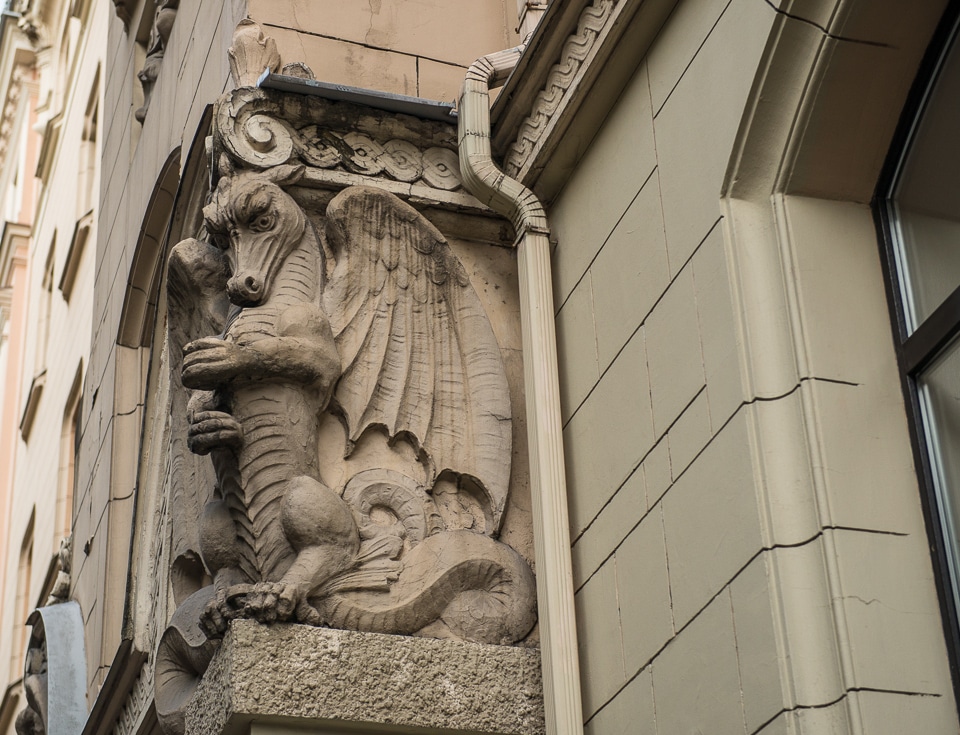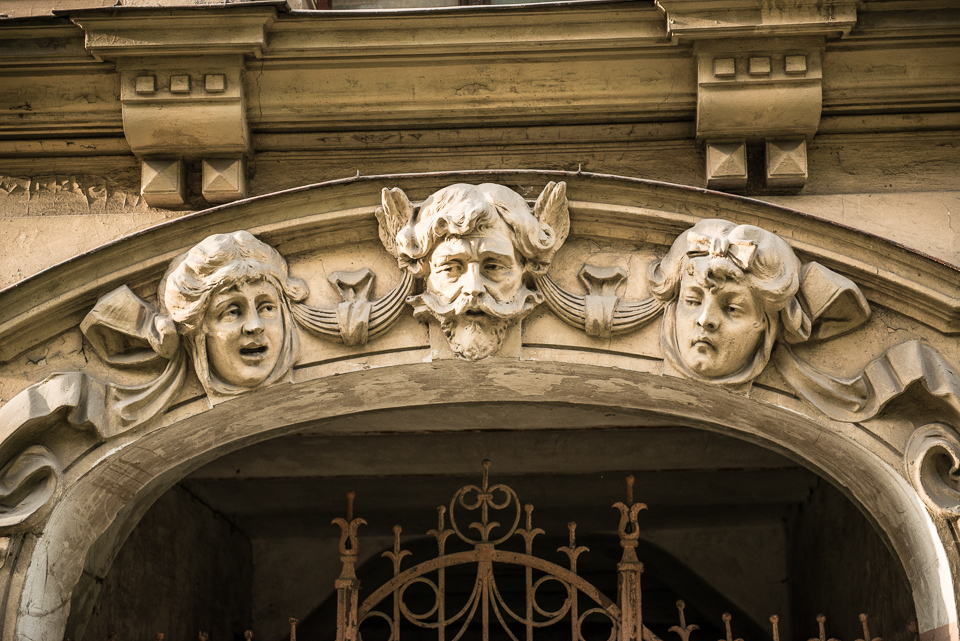 The art nouveau streets of Riga, Latvia are perhaps the city's most charming facet. We went into a couple of churches, and they aren't much to look at. I think this is somewhat indicative of Northern Europe, where the church played less of a role in daily life than the Catholic Church does in the south. Nevertheless, the instinct for art is strong, and it must be expressed somehow. When you aren't compelled to decorate churches, you make do with your apartment and office blocks. All these images are from one street, Alberta Street in Old Riga. How great that these buildings are being preserved and restored–and that they survived the Soviet era.
It was cloudy, and the street itself has four and five story buildings flanking a narrow street…so no sun. This meant to get the definition to show off the art nouveau detail of Riga, I had to overexpose slightly, then boost the clarity and vibrance in Lightroom. I debated putting them all into black and white, but, in the end, liked the mostly warm color of the original. Most were shot at ISO 1250, so I could get a higher shutter speed, so there wouldn't be any jiggle blur. Most shutter speeds were about 1/640 sec at f/4.0. I was using the Nikon D800E with the 24-70, f/2.8 zoom, and wished I'd brought a longer lens. To get close in to the detail, I had to crop most of these images. For the most part, I'm showing you around 50 percent of the original image size.
For more info about the equipment and software I use, see this page.
You can buy prints of my photos on my Smugmug page.