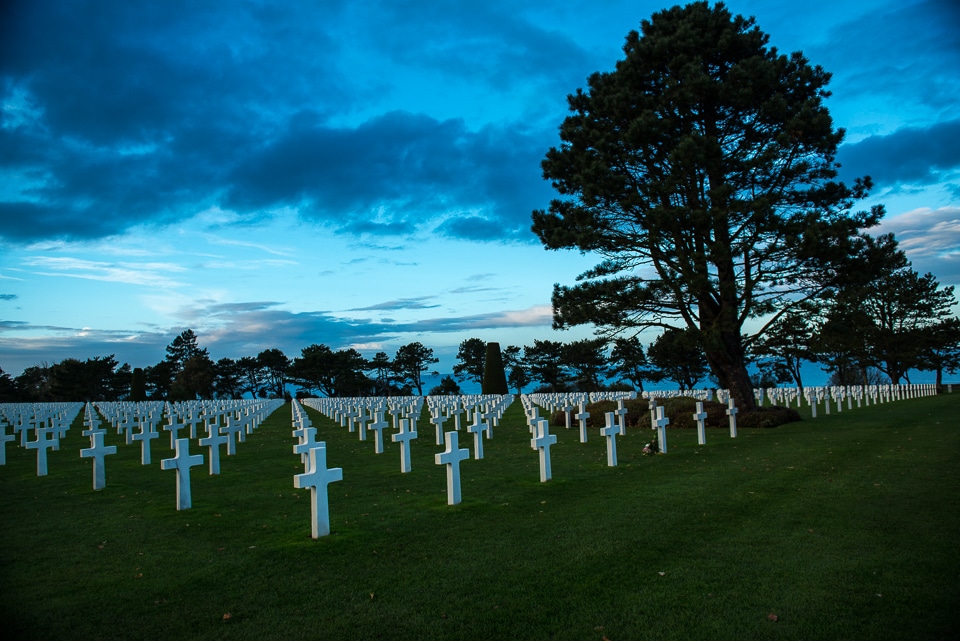 This is the second time we've visited the Omaha Beach Cemetery in Normandy. The first time was in 2007. Just like then, we took the train to Caen, then rented a car for a couple of days of Normandy exploration.
I'm drawn to Omaha Beach because my father landed there on D-Day. This time we spend a couple of hours walking almost the entire five-mile length of the beach and only came up to the cemetery as it was getting dark. The beach itself has almost no remnants of the battle. There's a new memorial sculpture, which I don't much like, and there are some concrete piers and wooden tracks where the Allies built a harbor to unload all the materiel they'd need for the next eleven months push into Germany. And nearly all the German bunkers have been removed. So, the battle on the beach is left to the imagination. Except for its cost, which is counted here in thousands of crosses and Stars of David.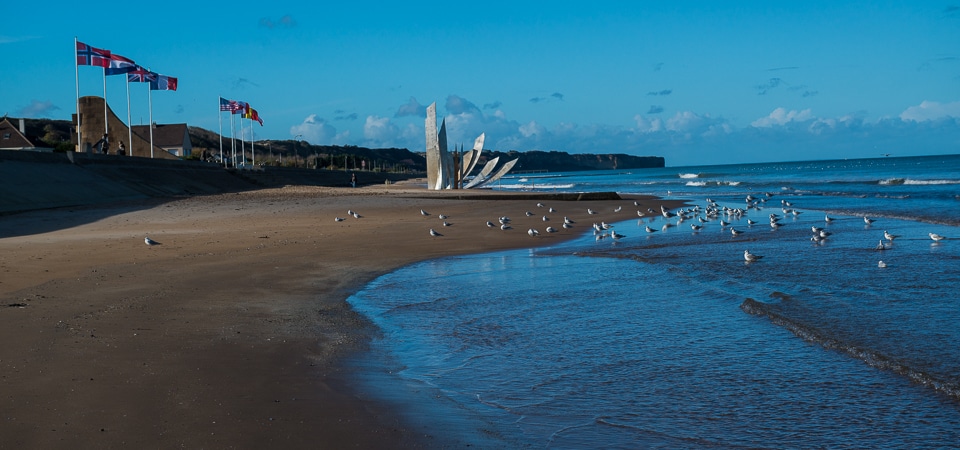 Here is the memorial sculpture. Maybe you'll like it more than I do.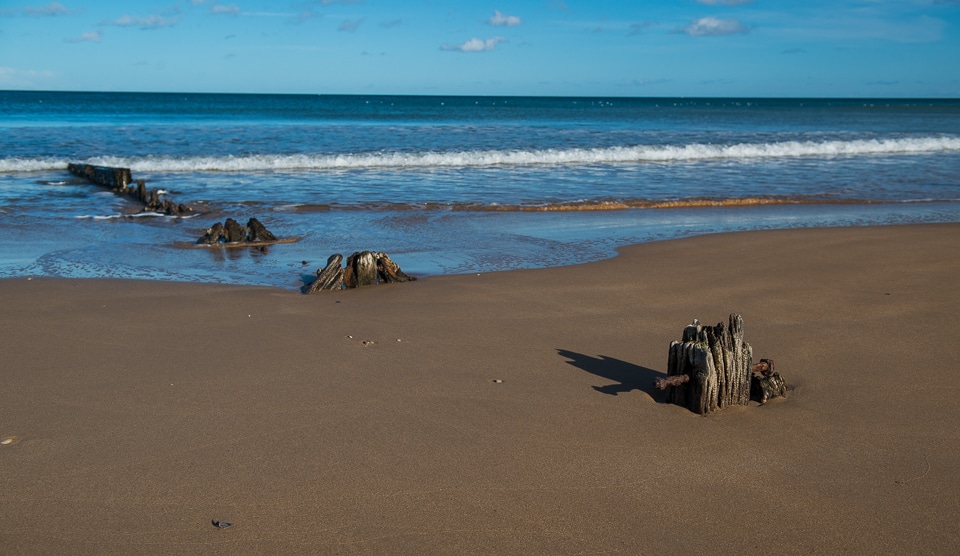 I find the tiny remnants of the piers the Allies built more metaphorically telling of what went on here.
Here is another post about the battle for Pointe du Hoc on D-Day, adjacent to Omaha and Utah Beaches.
You can help yourself get ready for your own travels by reading our Get Started Planning Your Trip Now page.
You can see (and buy prints) of most of our travel photos in one place on this page.
We love traveling–with the right gear. We've gathered a lot of the stuff we use to make travel more pleasant and efficient all on one page. Shop our Travel Past 50 Amazon page to find our favorite gear. If you purchase something from the store, Travel Past 50, as an Amazon affiliate, may receive a small commission at no extra charge to you. Thanks.
We never leave home without our travel insurance. Nor should you. Search for the travel insurance from Allianz that best meets your needs, whether it be an annual plan or a single trip.
Note: This post and other posts on TravelPast50.com may contain paid or affiliate advertising links.
Get all our travel tips delivered to your inbox
Subscribe to our email newsletter