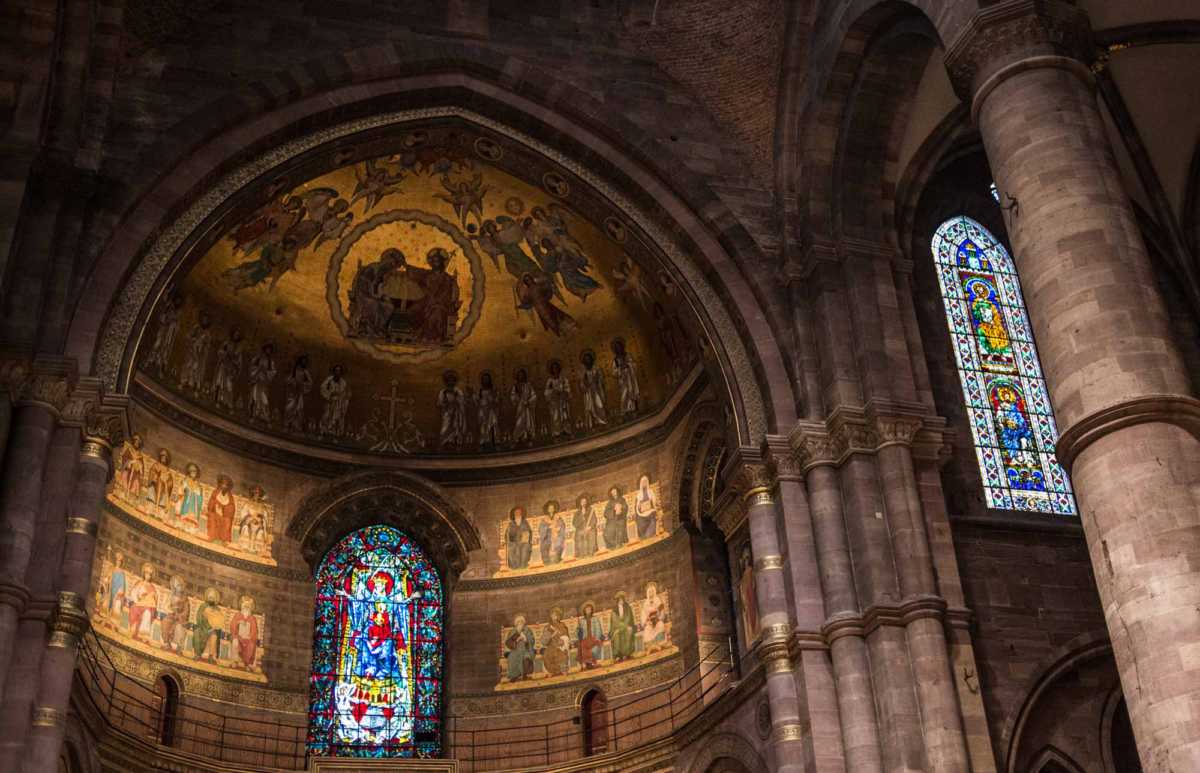 Of all the cathedrals we've seen, Strasbourg Cathedral is certainly one of my favorites.
The original church was started in the 8th Century, and went through several iterations before being completed in the 15th Century. For over two hundred years it was the tallest building in the world. It is now the sixth tallest church in the world and is the tallest entirely completed in the Middle Ages.
The exterior is notable for being an example of the height of the Gothic art, but the interior is remarkable because it still bears examples of its Romanesque beginnings.
The style of the apse demonstrates that, with the two dimensional paintings of the Apostles and Prophets which line the ceiling above the altar. They're set off by the wonderful 20th Century window by the artist Max Ingrand that replaced the original destroyed in World War II.
I have many more photos of Strasbourg Cathedral here.
Get all our travel tips delivered to your inbox
Subscribe to our email newsletter