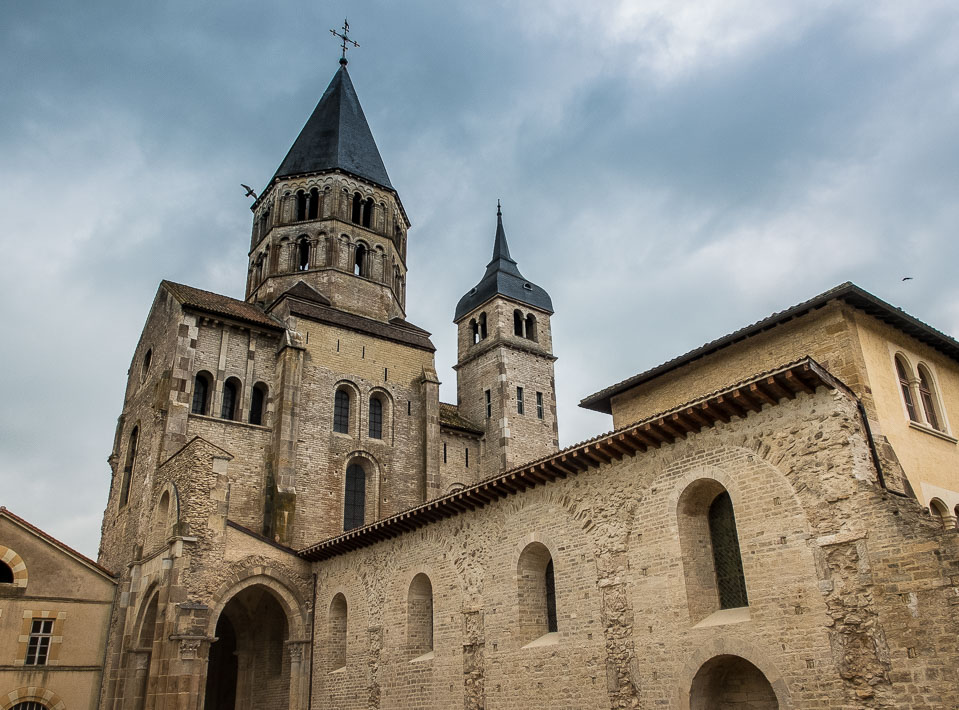 Until the completion of Saint Peter's Basilica in Rome in the 17th Century, the church at the Cluny Abbey in France was the largest Christian church in the world. Unfortunately today, only a small bit of the transept and apse remain. Only one of the original eight towers still stands.
Once the richest abbey in the world, over the centuries, Cluny Abbey was a casualty of internecine jealousies within the church, conflicts between church and secular authorities, and eventually the French Revolution.
The Abbey church was essentially demolished in 1810. The building was used as a quarry to build the current city. The lead in the stained glass windows was melted to make bullets for Napoleon's guns.
Almost all of the decoration of the Cluny Abbey was destroyed. A chapel intended as a burial chamber of Abbot Jean de Bourbon was never finished, and perhaps because of that, it escaped destruction. Busts of Old Testament biblical figures line the walls, but it's believed that statues of New Testament figures that were supposed to fill the accompanying niches were either never installed, or were buried somewhere to protect them from the ravages of the French Revolution.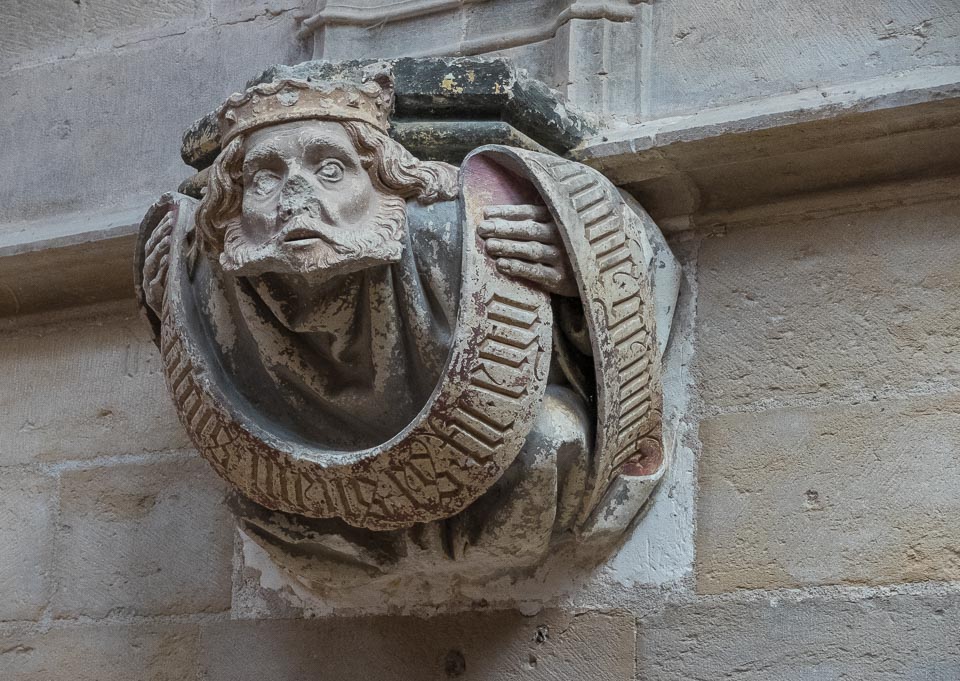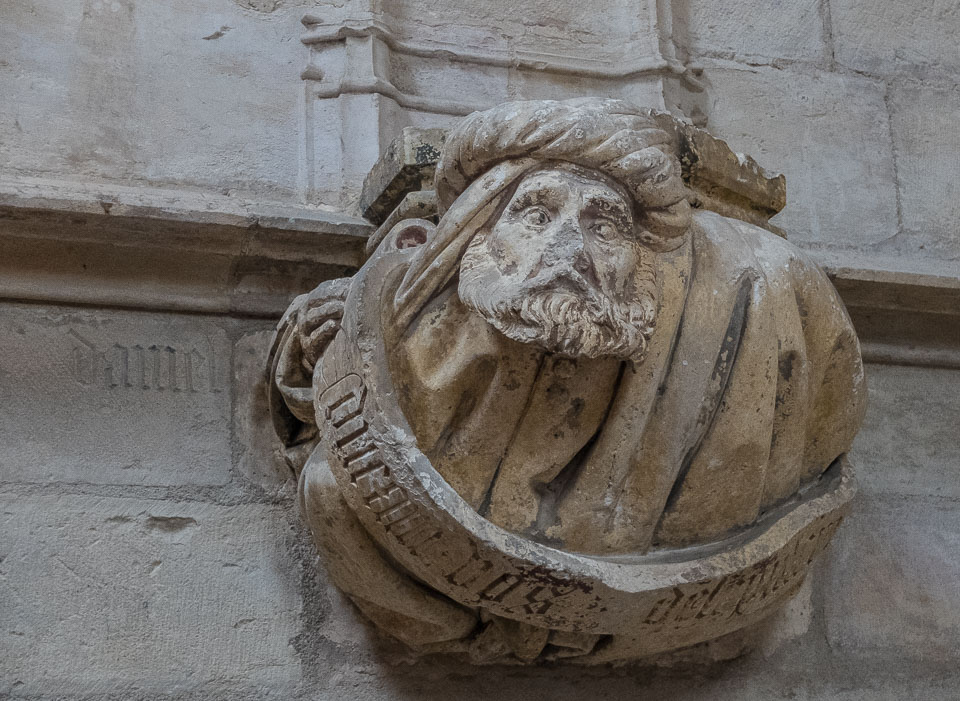 The images below of Romanesque decorations are from the excavations of the Cluny Abbey ruins, carried out in the first half of the 20th Century. They now reside in a small museum near the Abbey. In addition, there is a Cluny Museum in Paris, which houses many of the treasures of the Abbey.
We visited Cluny as an excursion from the Viking Cruises cruise up the Rhone and Saone Rivers in Southern France. We were the guests of Viking for the cruise, but we paid ourselves for the trip to Cluny as a supplement to the cruise.