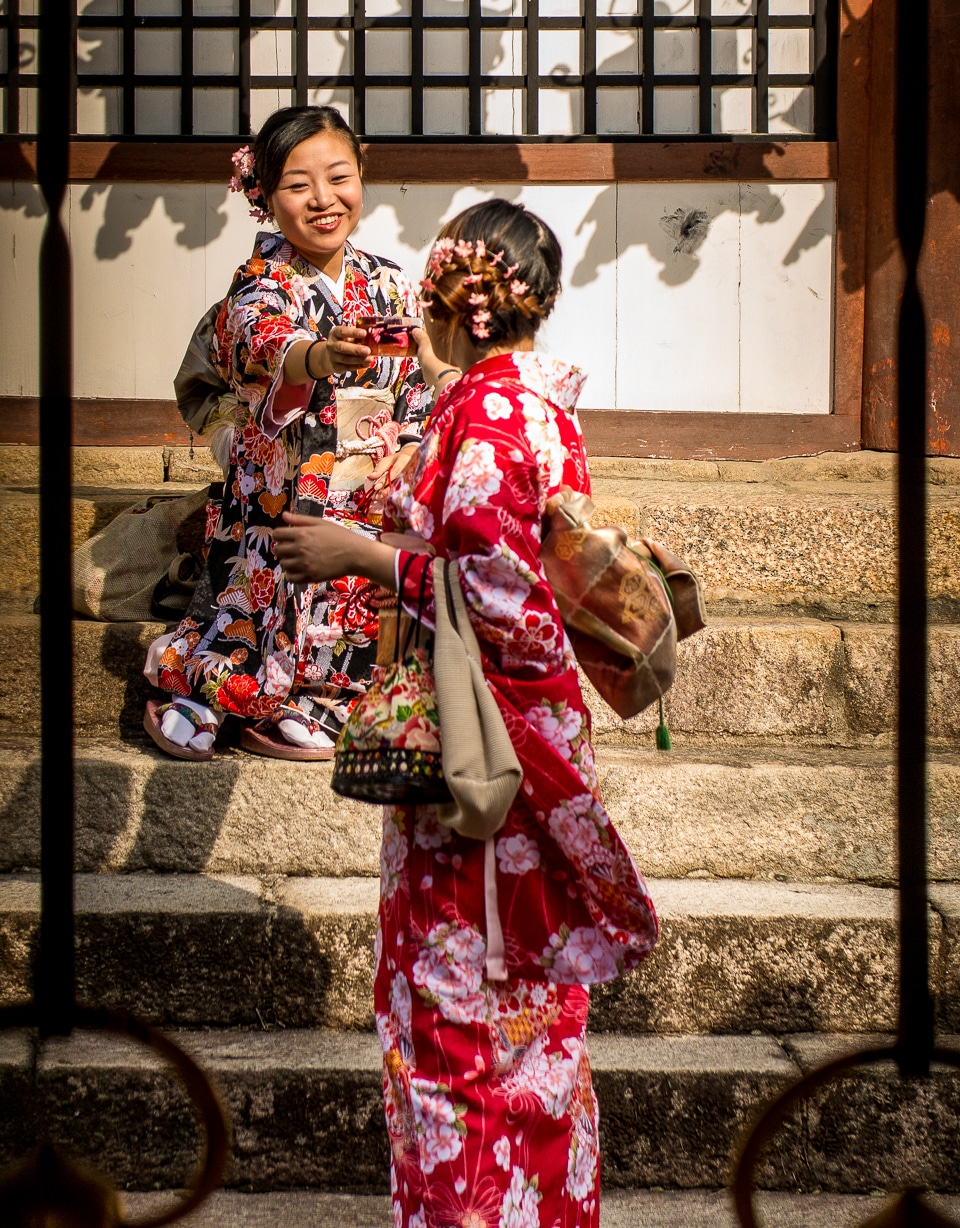 One thing you notice about the Japanese, wherever you encounter them, is that they love to take each other's picture. When they're in Japan, it's no different. These two women in traditional dress were at the Kasuga Taisha shrine in Nara, a Unesco World Heritage site and the ancient capital of Japan.
Absolutely minimal processing on this photo, but it is heavily cropped. I was on the other side of a slat fence when I saw these women posing for each other. I pushed the lens up against the fence, between two slats and fired the shutter about eight times. This is only about 30 percent of the image. The rest on the sides is slats. Thanks for all the extra pixels on the Nikon D800E so even cropped like this, the image is still sharp. ISO 400, f/4.0, 1/1000 sec.
For more on the equipment and software I use, see this page.