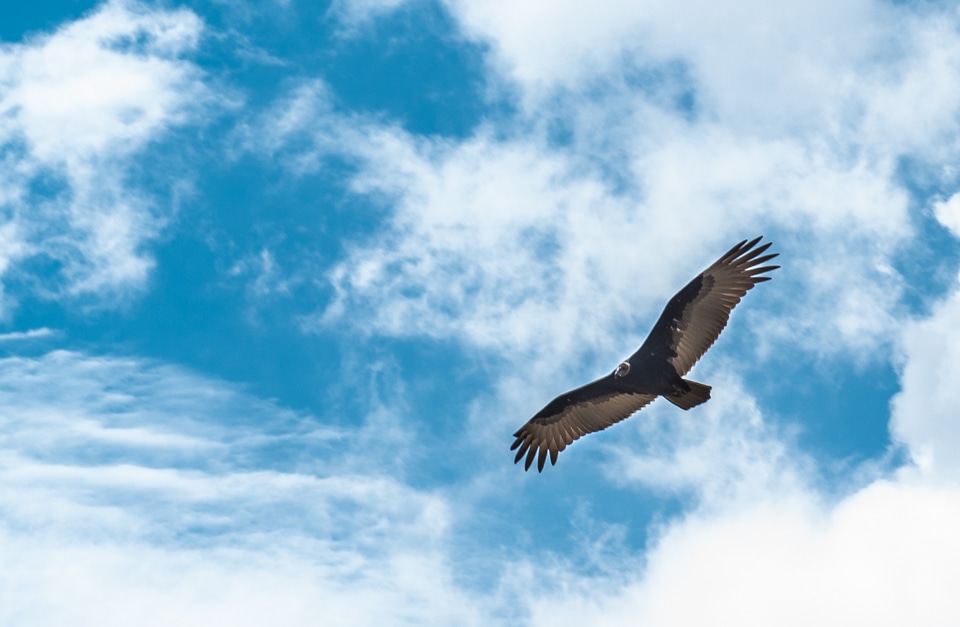 We were driving around the mesa on an ATV on my friend's ranch and listening to his stories of bears, elk, and mountain lions. We didn't see any of those animals yet, but as we were musing on life in the American frontier, two turkey buzzards glided up from the valley below and hovered briefly overhead. I got one of them as the other dived back down the draw, looking for supper.
This was a snap shot from a long way off, and I really didn't have a long enough lens on fill the frame with the bird. So, thanks to the absurd size of the files generated by the Nikon D800E, I was able to crop right in and get a very nice composition from a small part of the image. A little dodging of the bird itself in Lightroom to lighten it up a bit against the bright sky. The bird was underexposed, but I didn't have time to adjust the shooting exposure. Just shoot, and fix it in Lightroom later. So I did.
For more info about the equipment and software I use, see this page.
You can buy prints of my photos on my Smugmug page.