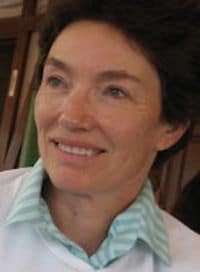 Susan Cushman grew up in Green Bay, Wisconsin, and spent much of her childhood at her family's beloved cottage on Lake Michigan, just south of the Sturgeon Bay canal. After graduating from Carleton College (MN) as an English major in 1972, Susan worked for a while as a writer before doing an about-face, returning to school in 1978 to become a physician. In June of 2011, she retired from her ob/gyn practice in Minneapolis/St. Paul.
These days, Susan's activities still represent her broad academic interests. She's writing blogs about interpreting medical news and about what people do in retirement. She serves on the board of WINGS Guatemala, a non-profit supporting reproductive health in Guatemala. Her latest project is editing the diary of a young woman waiting a year for a heart transplant. Susan and her husband, Charlie Quimby (author of the recent novel, Monument Road), are longtime residents of the Twin Cities, but now spend winters in western Colorado.
TP50: What's unique or unusual about your traveling style or habits?
Susan: Since October 2010, my international travels have taken me to Guatemala eight times and to other countries zero times. I'm on the board of directors for WINGS of Guatemala, and we hold two of our board meetings on site each year. During these trips, the board and staff interactions are valuable and intense, which has meant I've seen relatively little of the country with my own eyes, though I have connected with it deeply. This past month, with my sister Marcia and her daughter Becca, I finally went to Tikal and spent a few nights at Lake Atitlan.
When Charlie and I travel in the U.S., we like to take our dog. She is stimulated by seeing new places, which adds to our enjoyment of them. We've gotten better at finding dog friendly hotels, especially the ones that don't give you one of the worst rooms. We spend two or three days driving between Minnesota and Colorado with our dog rather than trusting the airlines with her for a few hours.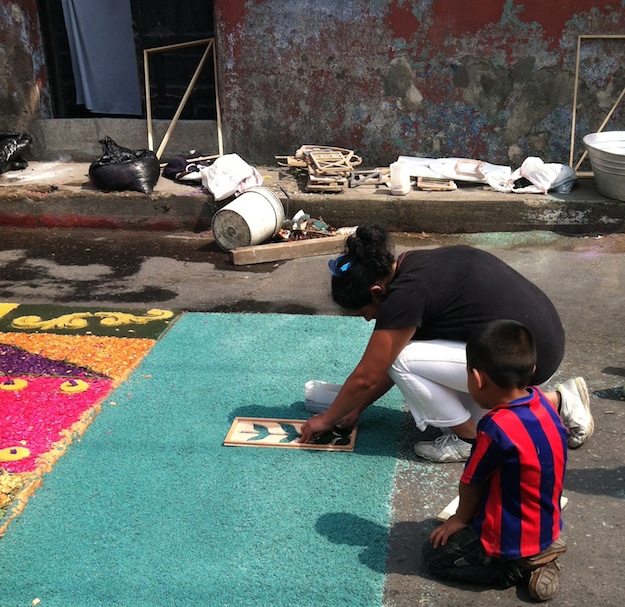 TP50: We've been thinking about travel planning lately. How far in advance do you plan, and what sites do you use for booking travel?
Susan: About six months in advance for international travel. I usually check out Travelocity and VRBO, if it's for vacation.
TP50: What do you insist on in accommodations?
Susan: Decent lighting, Wi-Fi, private bathroom. [TP50: We'd love a way to discern in advance about the decent lighting.]
TP50: Your favorite pack or piece of luggage? Brand name? Any packing tips?
Susan: Mountainsmith medium-sized backpack. I've taken it everywhere the past ten or twelve years. It washes well in a machine and has the right number of compartments (three). I limit my clothing colors so everything goes together. The less I pack, the more organized I feel while traveling.
TP50: Beyond the essential electronics and passport, what do you always take along with you?
Susan: Reading material and medication for motion sickness.
TP50: What's your camera situation?
Susan: I've used only my iPhone the last few trips.
TP50: When you're not flying, what is your favorite way to get around? What do you do en route?
Susan: Walking! But when I'm flying I just read, read, read.
TP50: How many countries?
Susan: Twelve or so. When Charlie and I were golfers, we got stuck on Scotland and kept going back there to play, rather than seeing more of Europe. Now I'm stuck on Guatemala. My board work for WINGS and repeated travel to Guatemala has meant I don't travel elsewhere. There are still a lot of countries I'd like to experience, but I have to find the additional money, time and energy to get myself to other places.
TP50: What country surprised you the most, and why?
Susan: The pristine beauty of the Aegean Sea off Turkey—that a body of water exposed to so many centuries of humans could seem so clean.
TP50: What's the biggest travel disaster you've encountered?
Susan: I've personally experienced the full effects of food poisoning while on a long flight.
TP50: What's the biggest travel disaster you've averted?
Susan: In my travel party, a friend's elderly father narrowly missed boarding a flight home from China (the flight was delayed) as a gastric ulcer ruptured…which would have probably killed him somewhere in the airspace over Siberia.
TP50: Maybe it's redundant, considering your volunteer work, to ask you about acts of kindness, but tell us some memorable moments.
Susan: I did two trips to Nicaragua in the late 1990's to perform tubal ligations under local anesthesia for women in a "hospital" in the northern town of Jalapa. I have no doubt most women were uncomfortable during the procedure. Yet many of them embraced and kissed each member of the operating team after we had done the procedure, despite what we had just put them through.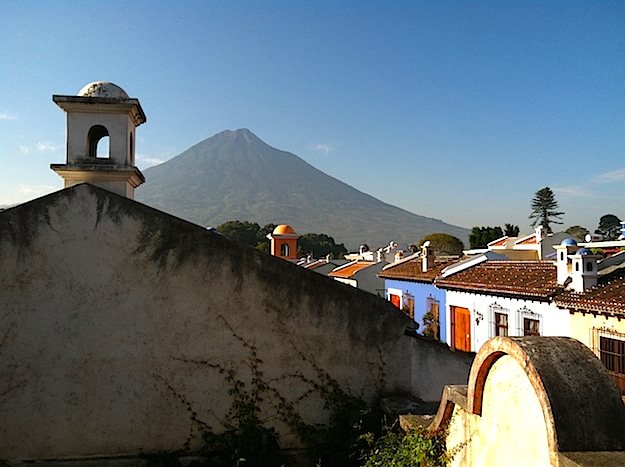 TP50: And on another topic, what's your favorite national beverage?
Susan: Wine in Italy
TP50: What's your fallback comfort food meal that you can rely on no matter where you are?
Susan: Jolly Ranchers—for when you just need a little jolt of sugar and a meal will be a long time coming.
TP50: You aren't a travel blogger, per se. How do you keep track of your travels?
Susan: I don't keep track other than through iPhoto arranging my photos chronologically.
TP50: Any shopping fetishes when you are on the road?
Susan: Fabric items that are useful.
TP50: What do you consider an indulgence when you are traveling?
Susan: An expensive meal or sleeping past 7 in the morning.
TP50: What do you miss when you're away from home?
Susan: Our pets.
TP50: It sounds like you receive many layers of satisfaction from traveling. We're thinking the fabrics of Guatemala might be as inspiring as the board work for WINGS. We applaud your travels, domestic and otherwise, and your work abroad! Thanks, Susan.
Get all our travel tips delivered to your inbox
Subscribe to our email newsletter