As she said: "I was born on the prairies, and nothing brings me back home more than watching a thunderstorm roll in over the wheat fields."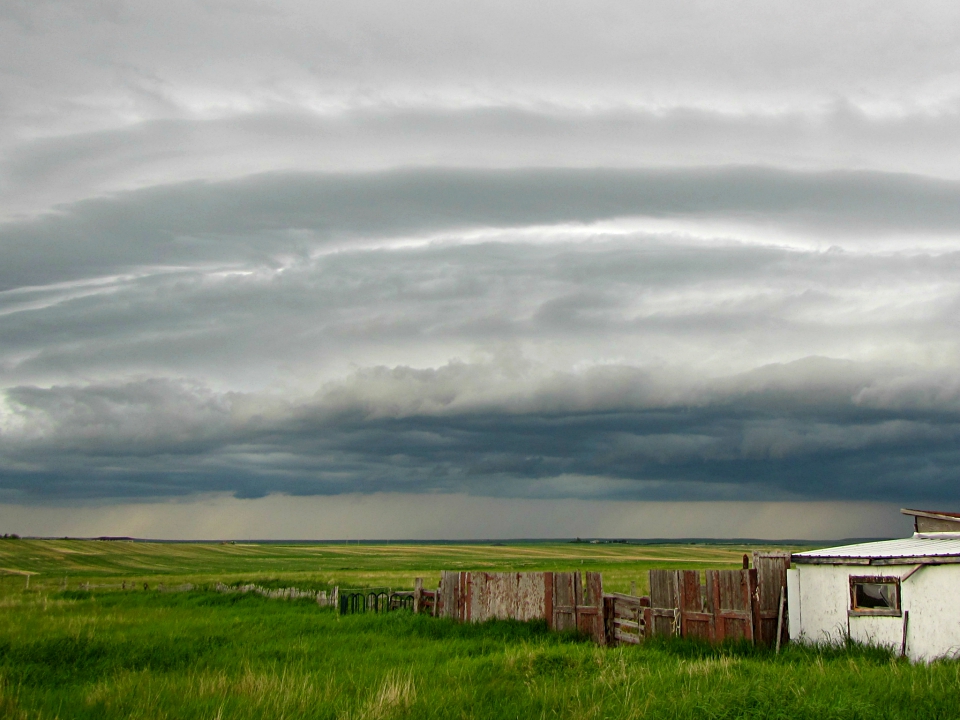 I chose this photo because it illustrates so beautifully what life on the plains is like. Vast open land and sky, punctuated only sporadically by evidence of human activity. The people who live in relative isolation on the plains, both now and in the past, were real pioneers and put down deep roots, both literally and figuratively. That's home.
Thanks to all who entered, and check out The Barefoot Nomad for the next Travel Photo Roulette.
The Contest
Every two or three weeks, travel bloggers from all over the world participate in what is called Travel Photo Roulette. It's an ongoing contest that allows travel bloggers to feature their best photos in a wide range of categories. I've entered the contest a number of times, and I'm excited to say that last week I won for the second time! Winning the contest means you get to host the next round. That's why you're seeing this post on Travel Past 50. Even if you aren't going to enter, you can certainly stop back here now and then to see the entries.
Last week, Jürgen Klein of Dare2Go hosted the 108th round of the competition with the theme "Dry". Below is my winning photograph of ancient mud dwellings from the Atacama Desert in Chile-the driest place on Earth.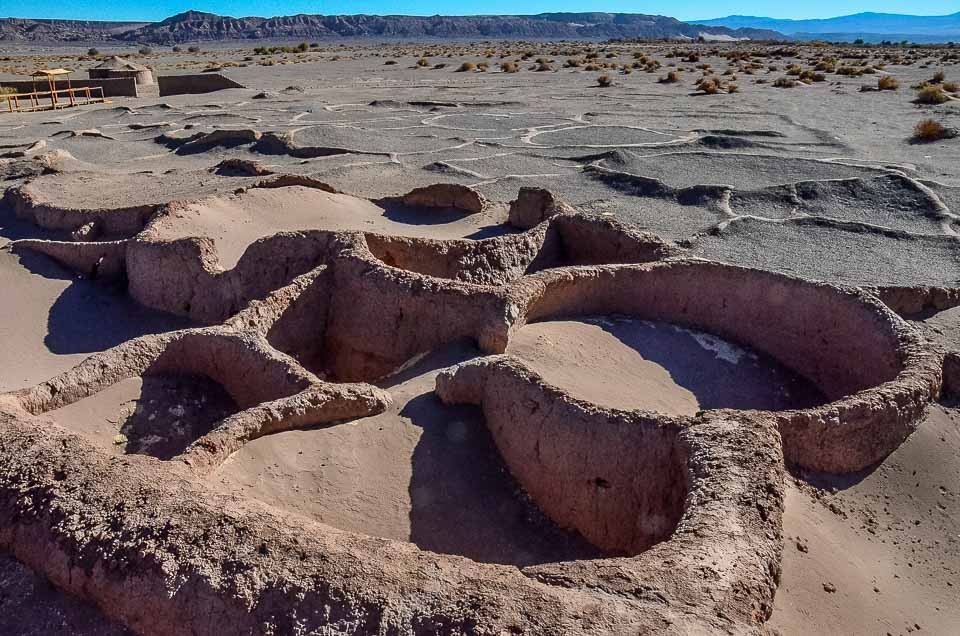 So now it's time for round #109!
Round #109: Home
A photograph of home, to me, can be anything that conveys a sense of place that you have a connection to. It could be a photo of a landmark in your home country. It could be one of people in their homes anywhere in the world. It could be a knick-knack on your shelf. I'm more looking for something that conveys a feeling of connection to a place. But, of course, the theme is completely open to interpretation. So, no matter how tenuous, if you have a photo with a connection to the theme, please submit it.
Here are a few examples from my portfolio. All of these happen to be photos of the USA, because that's my home country. But, that's not a requirement. Photos can be of anyone's home–or anyone's idea of home.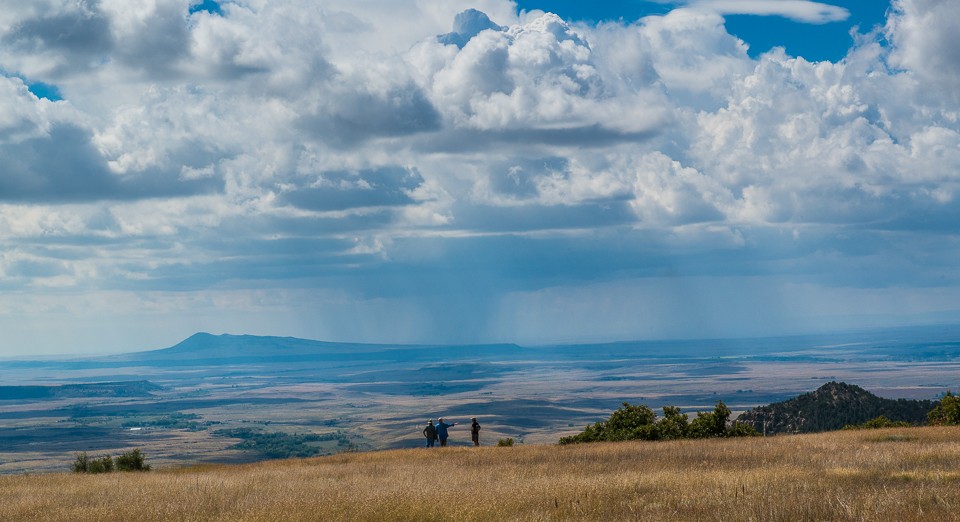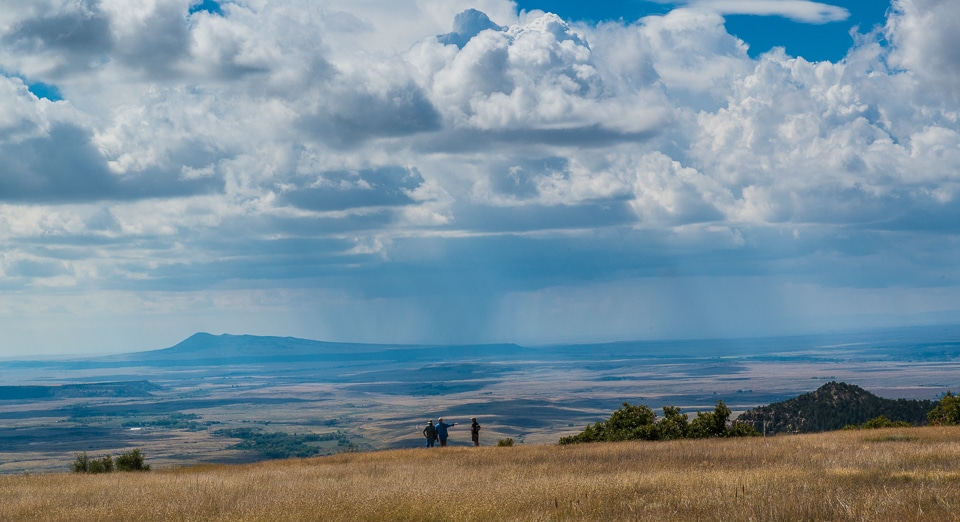 This is my friend Forbes and a couple of other friends from college looking over the view from the mesa at Forbes's ranch in New Mexico.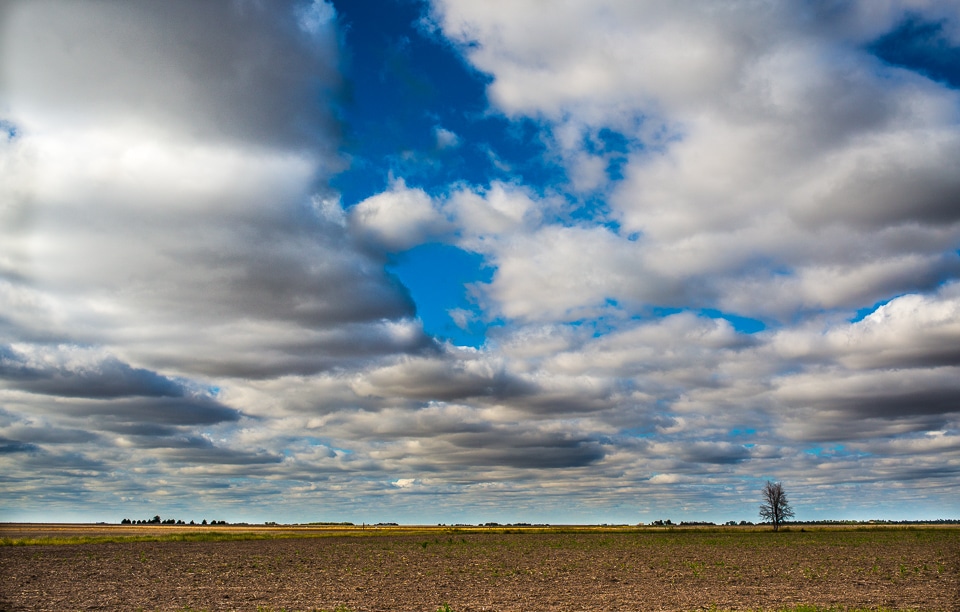 I'm from the midwestern United States, which, in a lot of places, is pretty damn flat. This is a view of Kansas, which is just about as flat as it gets.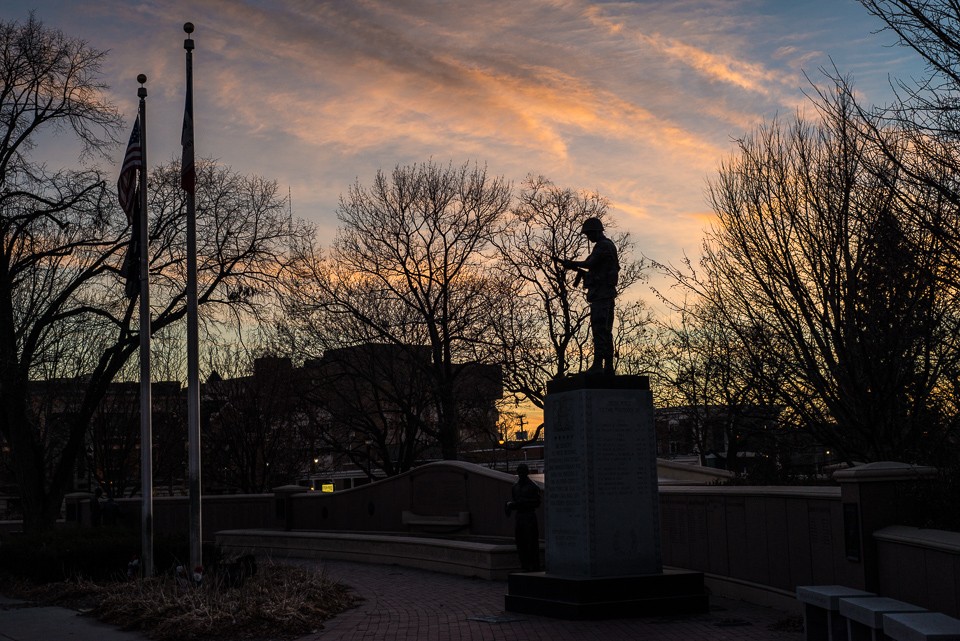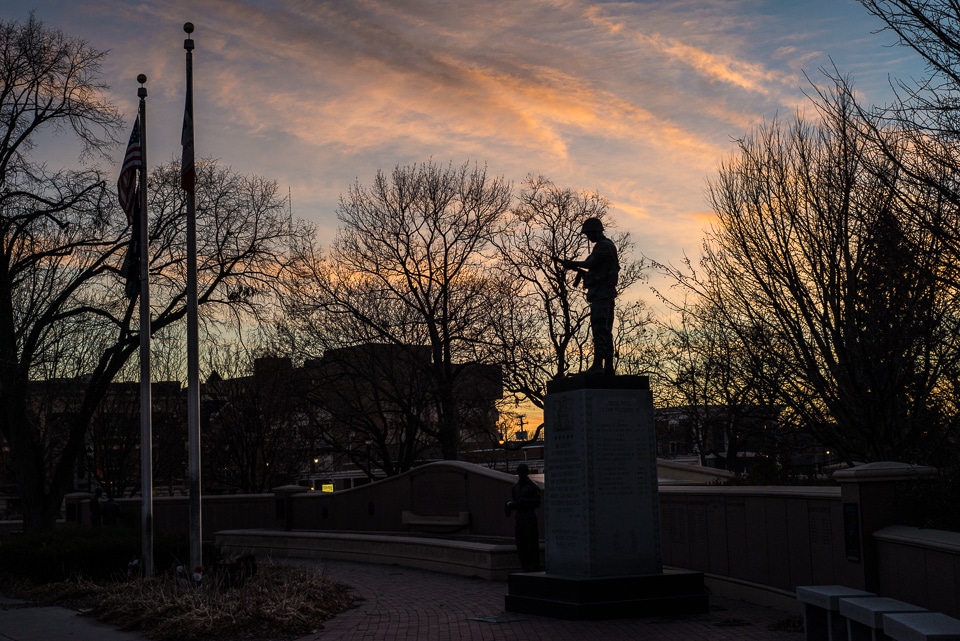 And this is the war memorial in Council Bluffs, Iowa, my actual home town.
About Travel Photo Roulette:
Travel Photo Roulette is a competition started by Jeremy at Living the Dream way back in November 2010 as away for travel bloggers to connect and share their photos.
The Contest
The contest is pretty straightforward. The winner of the previous round chooses a new theme and hosts the competition on their blog, inviting others to share their photos over the course of a week or two. As the end of the contest period, the host selects a winner and the process repeats itself.
The Rules
1. One submission per blog please, so sites that have 2+ authors only get one entry.
2. You will need a personal blog or website to participate (so you can host if you win!)
3. Post processing, cropping, correcting for red eyes and other flaws is fine.
4. Abstract submissions are welcome. But if you want to win, it's probably best that the judge understands your interpretation
5. Hosts should keep themes general so all bloggers can participate. Avoid specifics like 'Eiffel Tower'; instead choose a more open theme, like 'monuments' or 'monuments at night'
6. Abstract themes can be fun, as long as everyone can understand. 'Overlooking creation' is good, 'Kafkaesque' is not
7. No obscene photos or themes allowed. Suggestive themes and photography might be accepted, but be careful. Remember, the host is all-powerful
8. Themes may be reused after a period of time; however new photos must be submitted. Keep it fresh!
9. You do not have to take the photo within the week of the contest period to submit it.
10. Most important: ALL PHOTOS MUST BE YOUR OWN.
11. Please spread the word about Travel Photo Roulette via Facebook, Twitter, Google+ and any other means you can think of and use the hashtag #PhotoRoulette
12. It's a game, so have fun with it.
How to Enter
To enter, simply leave a comment below with a link to your photo and it will be added to the post. (Or, you send us an email using the "Contact" tab above.) A brief description of the picture is always welcome to provide some background and context. Also, please don't forget to include your name, a link to your blog, and any pertinent social media information so everyone can come see what you're all about (and so we can contact the winner!).
The contest will run until Friday, August 7, 2015 at midnight CDT (US), after which time we will select the winner. We'll share the results right in this post.
Spread the Word
Tweet about this contest using the hashtag #PhotoRoulette and feel free to share this page with your friends on social media – the more the merrier! We love seeing your comments so please don't be bashful about sharing your opinions.
Previous Winners
Finally, here are the past winners of the contest – as you can see, it's been running for a while! Click on the link to take you to some great travel blogs and wonderful themed photos.
This list was re-formatted by dare2go.com. If you like to use this two-column layout in your post please
download the code here
and follow instructions on same page.
The winners and themes in 2015. Click the link to go directly to that entry to see some fab photographs.
Enter the contest by adding a comment below or by emailing me using the "Contact" tab above. Again, be sure to include a link to the image, a link to your blog, and any other information that will allow us to contact you.
I was born on the prairies, and nothing brings me back home more than watching a thunderstorm roll in over the wheat fields.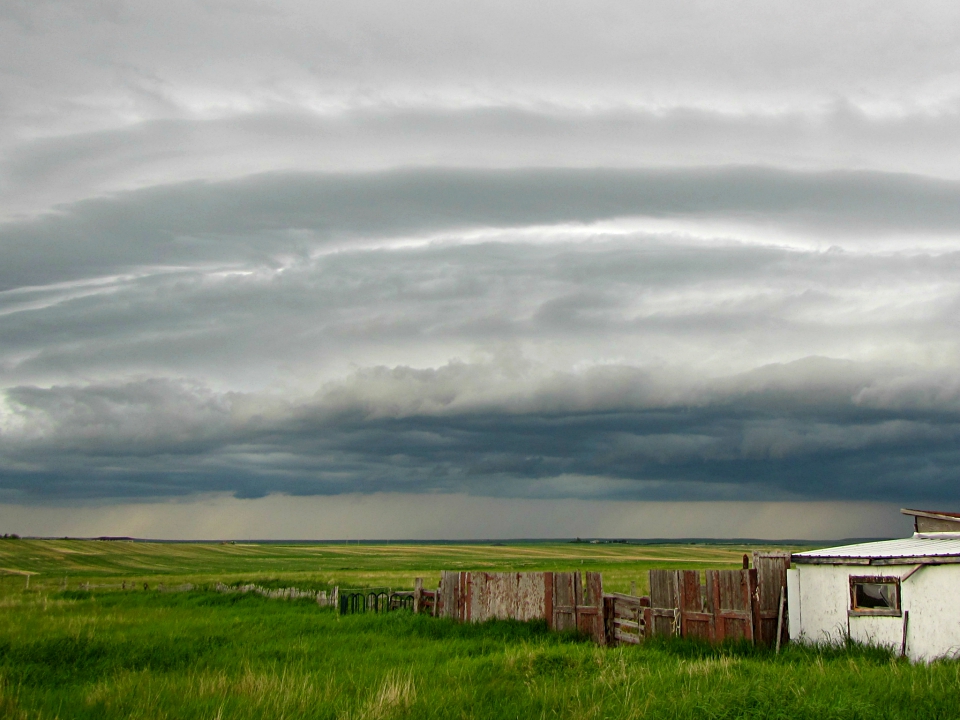 My hometown is Quebec City … and the surrounding area. Just a few miles outside the city, one of my many brothers had a small chalet and lake which brought the family together on many occasions. Here's where home is.
Entry 3: Juergen Klein of Dare2Go
For the last year or so we are traveling in the south of South America, with arid landscapes of stark beauty which we truly enjoy and photograph a lot, but occasionally we miss the lush green and dense rainforest of subtropical New South Wales in Australia – our home. Places like this enormous tree root grown around a rock boulder, photographed at the base of Mt. Warning (roughly 30 kilometers from home).
Home is where my cat is. Which is my case happens to be an English cottage in Berkeley, California.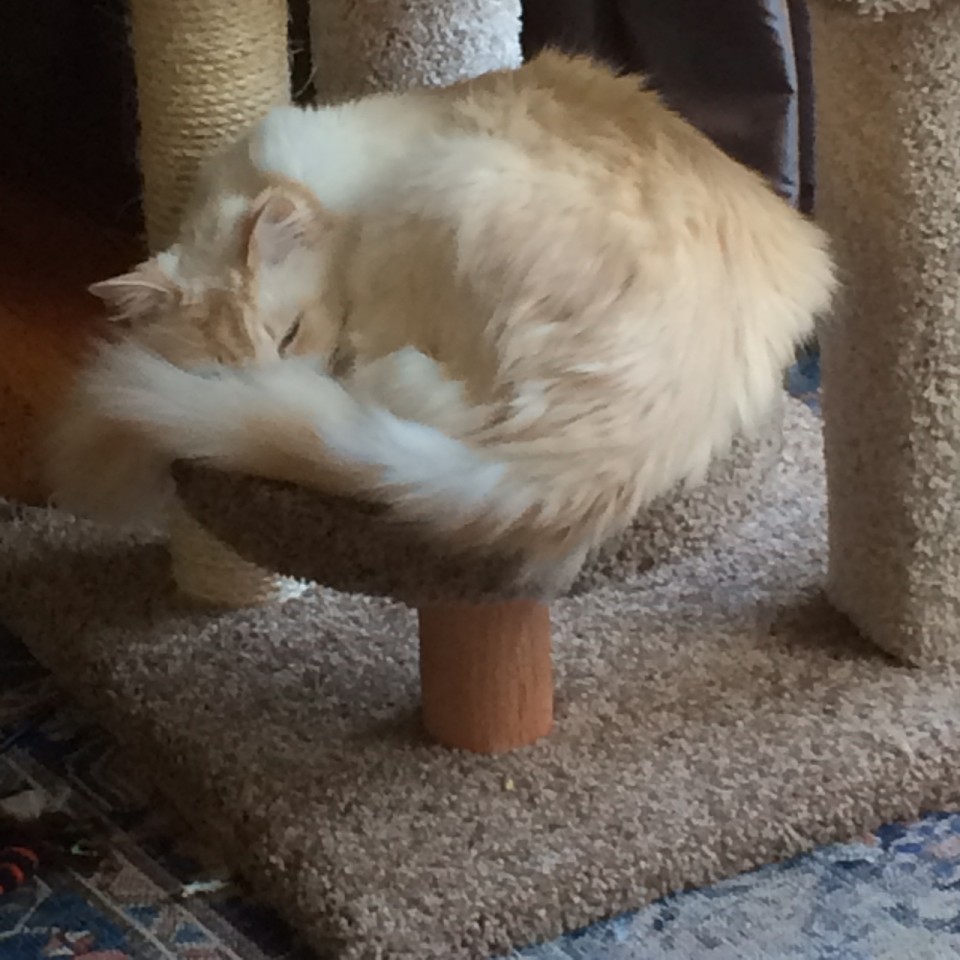 This is my village, Seyssel, in Eastern France. I don't live "downtown" but in the foothills of the nearby Jura Mountains. I can't complain about my "home."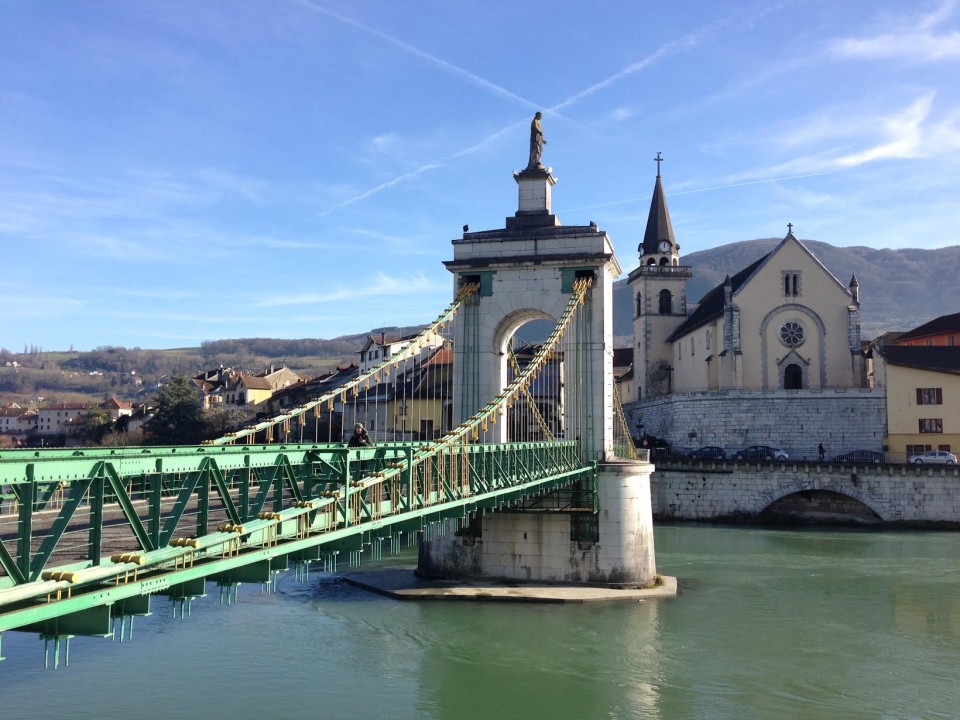 Entry 6: Suzanne Fluhr of Boomeresque
My home is Philadelphia, Pennsylvania, USA. You know, that place where the first prize in a contest was one week in Philadelphia and the second prize was two weeks in Philadelphia. So, I'm sharing a photo of a home away from home. This was the door of the Fauzi Azar Inn where we stayed in old Nazareth, in northern Israel. There was a smaller door within the big door on which I bumped my head several times.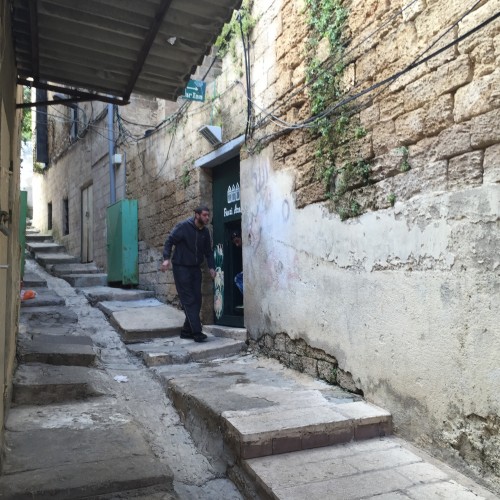 One of my favorite parts of traveling is seeing how people live and even entering their homes when possible. These river homes were very interested in Bangkok.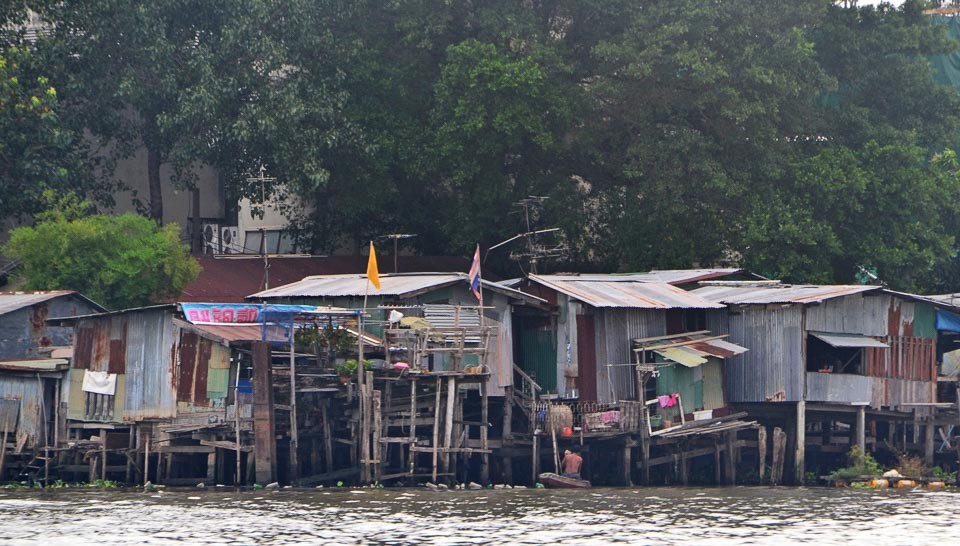 And, in the too late category, this entry from Leckie of Quit Job Travel World
Home for my wife and me is Australia, but we both have Scottish heritage and love Scotland as a kind of spiritual home (It's definitely the home of our favourite spirit). This was taken at Eilean Donan Castle, which was also used as a filming location for the home of Clan MacLeod in the first Highlander film.