Jordan was a pleasant surprise to us. Since, after all, we started out to go to Israel and just sort of wandered into Jordan to see Petra. And then Wadi Rum, and then the other two Unesco World Heritage sites at Um er-Rasas and Qsair Amra.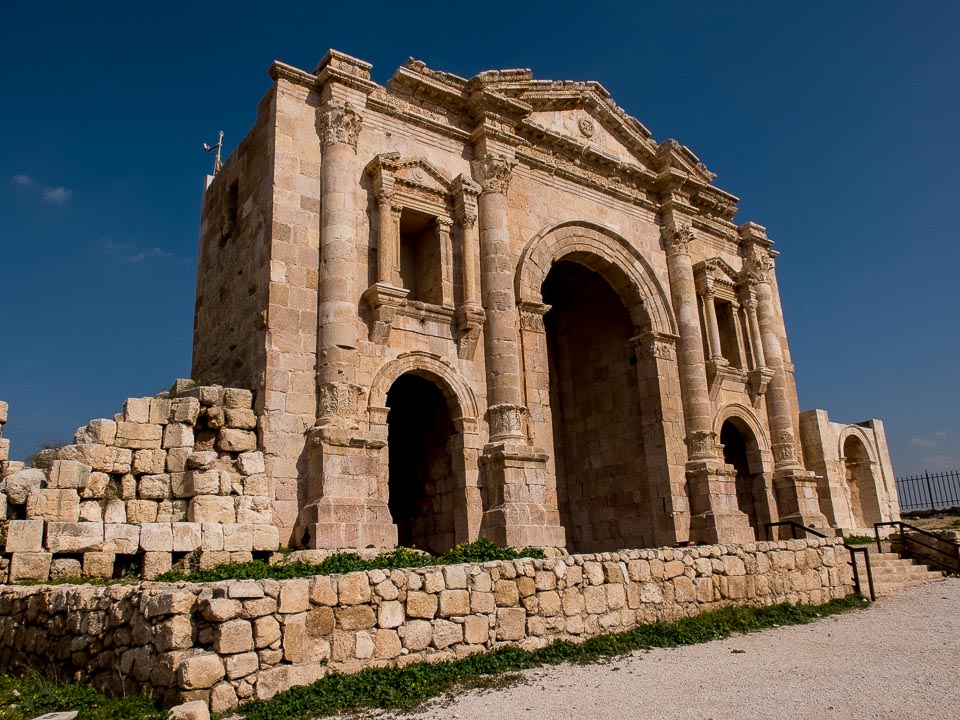 Even though I studied Latin and some Roman history in college, I never really considered the edges of the Roman Empire, such as Jordan. So, Jerash was an introduction. If you love Roman and Byzantine architecture–and who doesn't?–this is a great place to visit. It's one of the best preserved Roman cities you'll run across anywhere. Much nicer than Ephesus, for example.
The Romans came here at the end of the 1st Century CE, just after they'd trashed Jerusalem. Since the people here were more "cooperative" with their new masters, the city of Jerash flourished as a trading town. It achieved enough importance that even the Emperor Hadrian visited here, which was the occasion for the construction of a welcoming triumphal arch.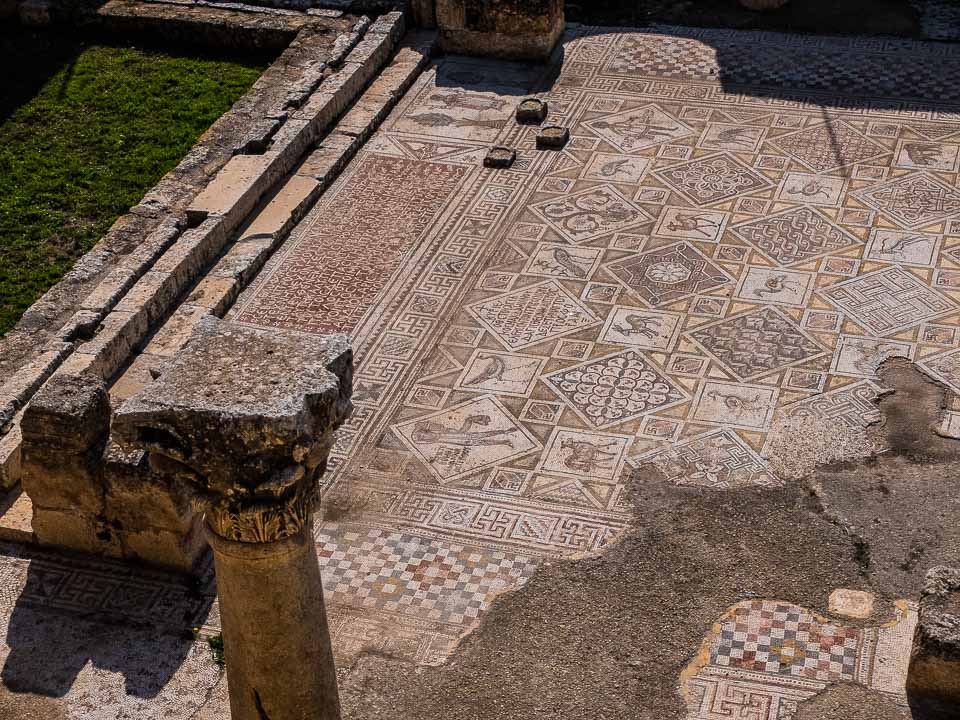 The city grew and prospered, and became a center for Christian churches after the conversion of the Roman Empire to Christianity. However, the Roman ruins, as opposed to the Christian churches, are much better preserved.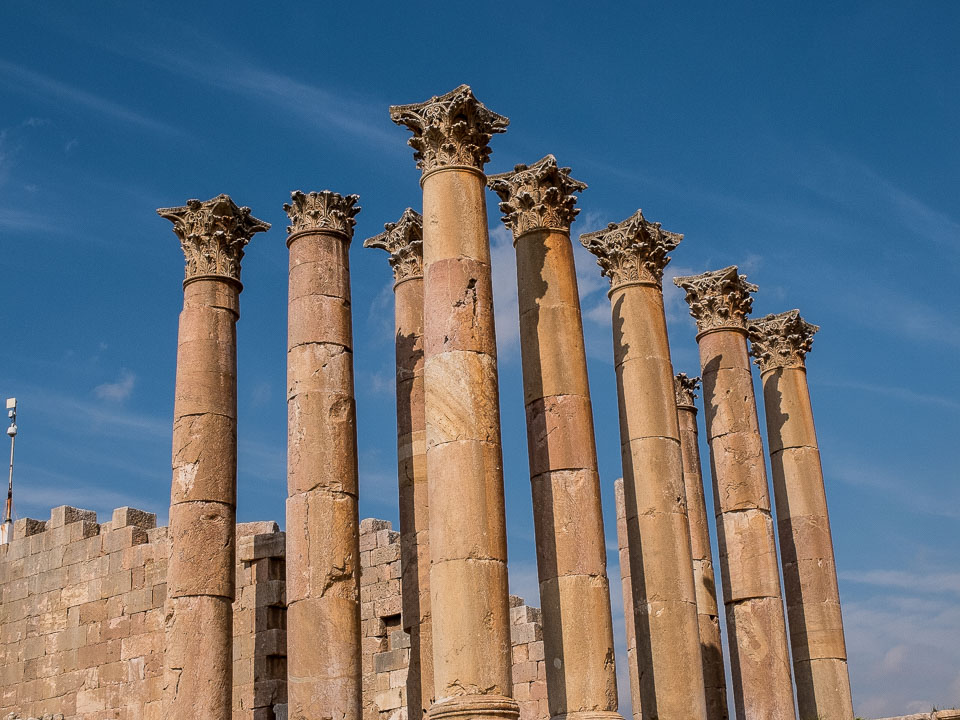 The city is quite large and will take you at least two or three hours to explore. One of the nice things about Jerash is that it, along with other Jordan sites at Petra and the Amman Citadel, are supported by USAid, i.e. the American foreign aid program. And so the excavation, reconstruction, and explanatory signage at the site are well developed. At least some of our money into this area of the world is being put to good use instead of buying more F-16s.
Get all our travel tips delivered to your inbox
Subscribe to our email newsletter