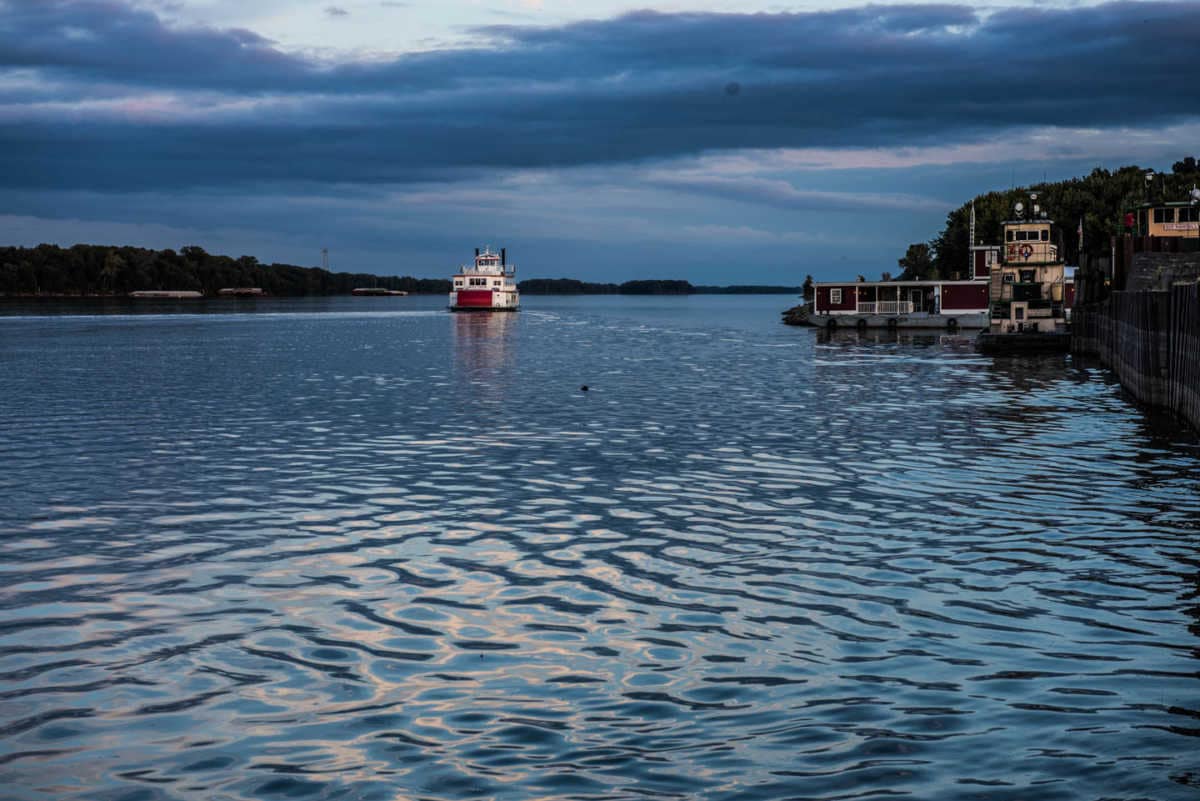 We only made a very brief stop in Hannibal, Missouri on our way to Nashville. Obviously, it was Mark Twain who attracted us, and so we immediately made our way from our hotel two blocks down to the river. On the streets between us and the river, of course, were all the obligatory tourist stops named for Tom Sawyer, Huck Finn, Becky Thatcher, and someone named Samuel Clemens.
But the essence of Twain is the river novels, and the essence of any good American novel is a journey. And the Mississippi makes a road for that journey as good as any–and better than most. If you haven't read Huckleberry Finn, now's as good a time as any.
But, like I said, it's the river. We live near the northern end of that river in Saint Paul, and it's always been our goal to stop in and visit it whenever we pass it wherever we are in the US. Especially at such a historic and beautiful stop as the shore at Hannibal, where a certain riverboat pilot became, perhaps, the greatest American writer.
We visited Hannibal, Missouri as part of a driving tour the US sponsored by Best Western. We stayed in Hannibal at the Best Western On The River, just two blocks from the river. A nice room, and best of all, within easy walking distance of the charming historic downtown Hannibal, where, after photographing the river, we wandered into a local bar. What a lovely town, where the locals initiate the conversations with strangers and let you in on all the town has to offer, especially its local brew, Clemens Kolsch.
Get all our travel tips delivered to your inbox
Subscribe to our email newsletter