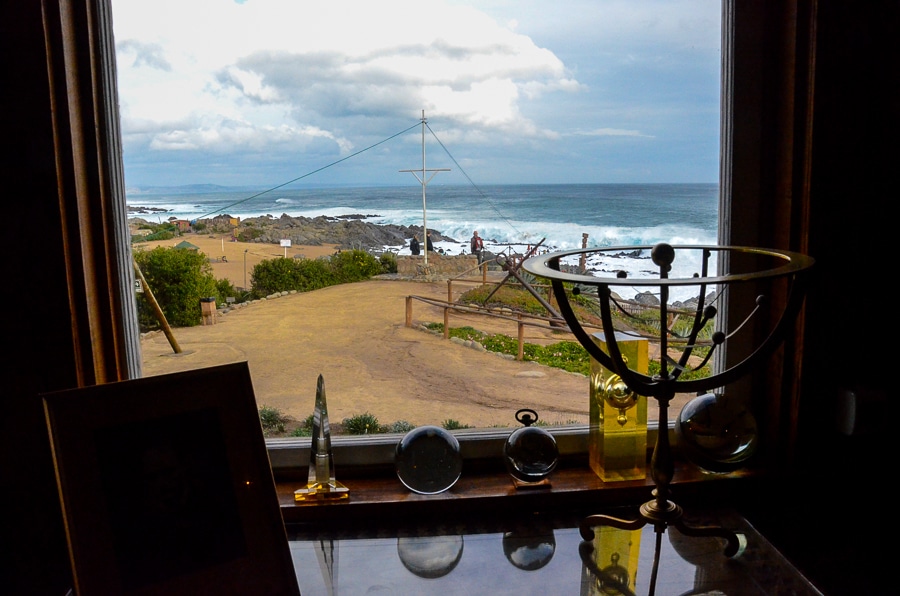 Pablo Neruda had three homes in Chile. This is the view from his writing desk at the home he called Isla Negra–the Black Island. It's not on an island, but instead on the coast south of Valparaiso. Like all of Neruda's home, this one is full of whimsical and inspirational objects. Isla Negra has a room full of ship's figureheads. Unfortunately, they don't permit photographs inside the home, unless you sneak one like this.
By the way, if you want to get someone a little heated up for Valentine's Day, you could do a lot worse than read her (or him) some of Neruda's Twenty Love Poems and a Song of Despair
.
Try this out on her: "I want to do with you what spring does with the cherry trees.'
Here's the whole poem, nicely translated into English.
Get all our travel tips delivered to your inbox
Subscribe to our email newsletter