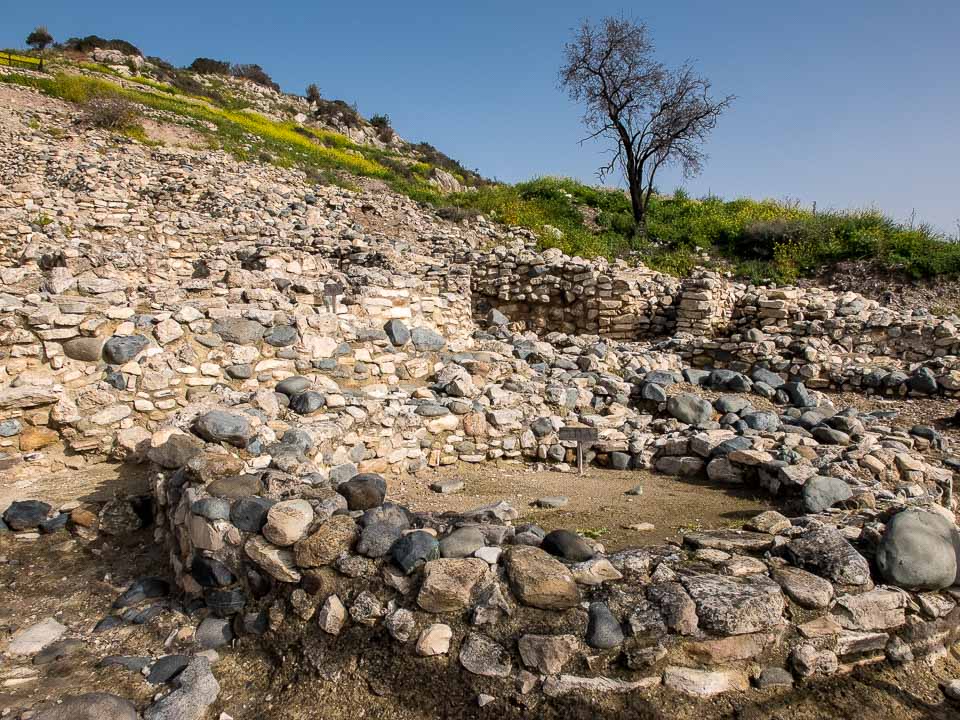 When you come across Unesco World Heritage sites like the Neolithic settlement at Choirokoitia, Cyprus, you have to use your imagination a bit. The site, in a way, looks like just a pile of rocks that stretches along a walkway that wends up a hill. But, thanks to some nice work by the archeologists, and some few didactic signs, you get a good idea of the organization of the village that dates back almost 9000 years. There are 20-some circular structures, encompassing dwellings, storage bins, and even tombs.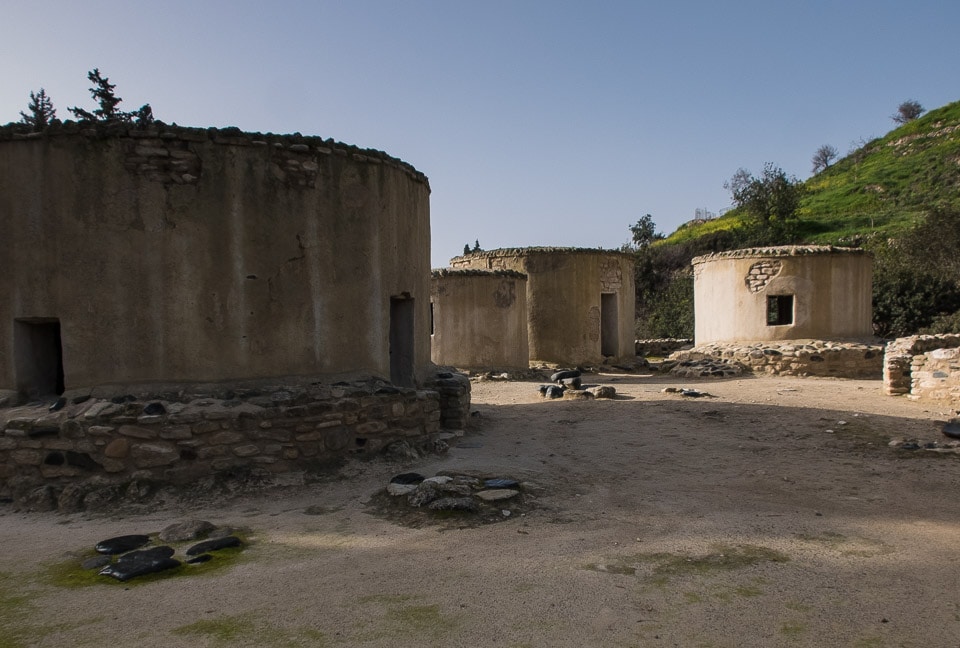 It's a small site that can be covered easily in a half hour to 45 minutes. Just walk up the hill, past the reconstructed dwellings and read the signs and look at the excavated dwellings. And do a little thinking about how these people organized themselves and cooperated to build a village, and live off shared animals and farming. In itself, the site isn't much to look at. Like I said, though, bring your imagination, and think of the life you might have lived if you'd been born into a neolithic settlement on Cyprus 9000 years ago.
The ruins of Choirokoitia are a Unesco World Heritage site in Cyprus. For a list of all Cyprus Unesco World Heritage sites, with links to posts about the ones we've visited, click here.