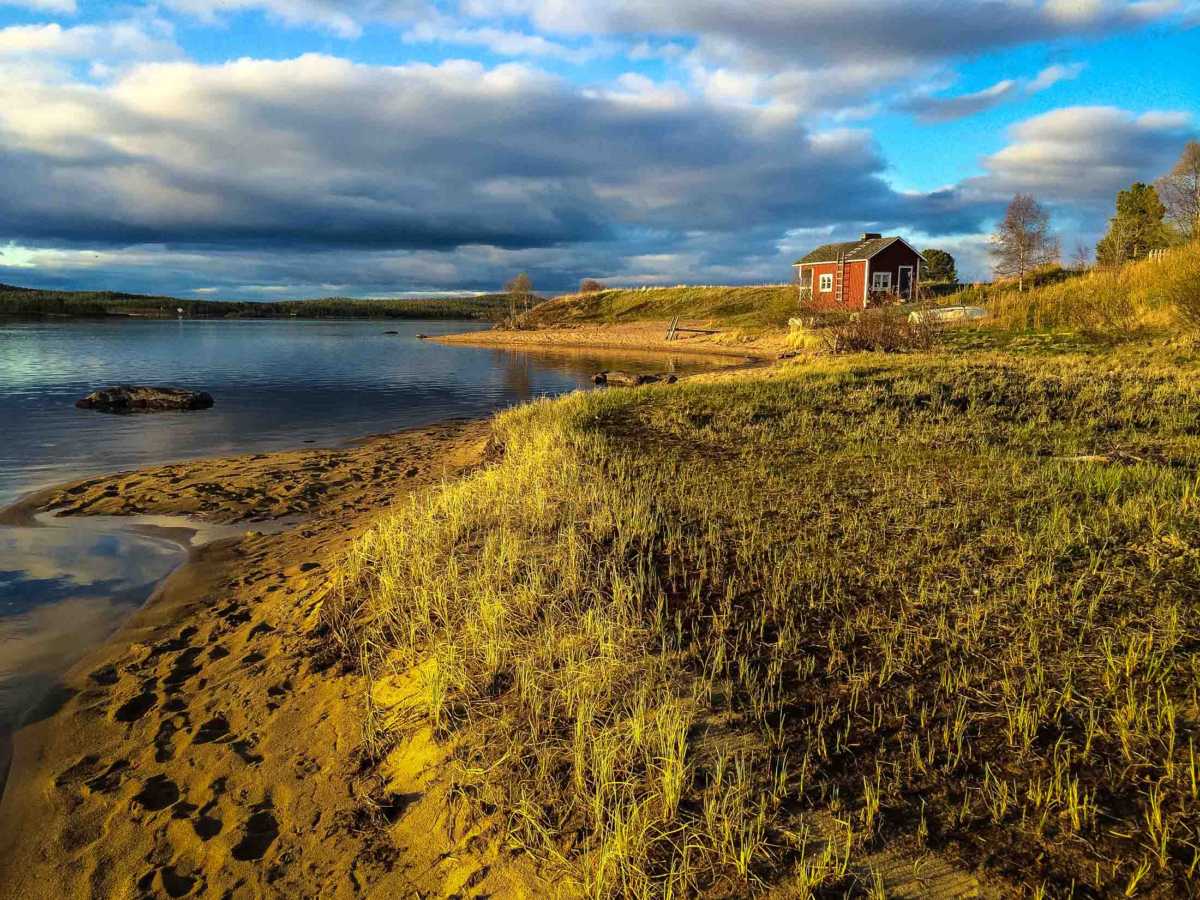 We flew from Helsinki up to Inari, Finland for a few reasons. We'd been in cities too long. And it was above the Arctic Circle, which was a first for us. We wanted the midnight sun, and we got it.
Just across from where we were staying was the large, deep and cold looking Lake Inari. The colors of the late evening were beautiful. This shot was taken about 10 p.m.
We'd just decided to take a walk on the shore. I wasn't really thinking photography, since this jaunt was almost a vacation from thinking. But, sometimes it's just there. And, I had the iPhone in my pocket. This was the result. Almost no manipulation in Lightroom. It's a small JPG file that comes out of the camera, and there's not much to be done with that anyway. I blame this shot on nature. (If you care, the iPhone set this on ISO 32, 1/640 of a second at f/2.2.)
For more info about the equipment and software I use, see this page.
You can buy prints of my photos on my Smugmug page.
Get all our travel tips delivered to your inbox
Subscribe to our email newsletter